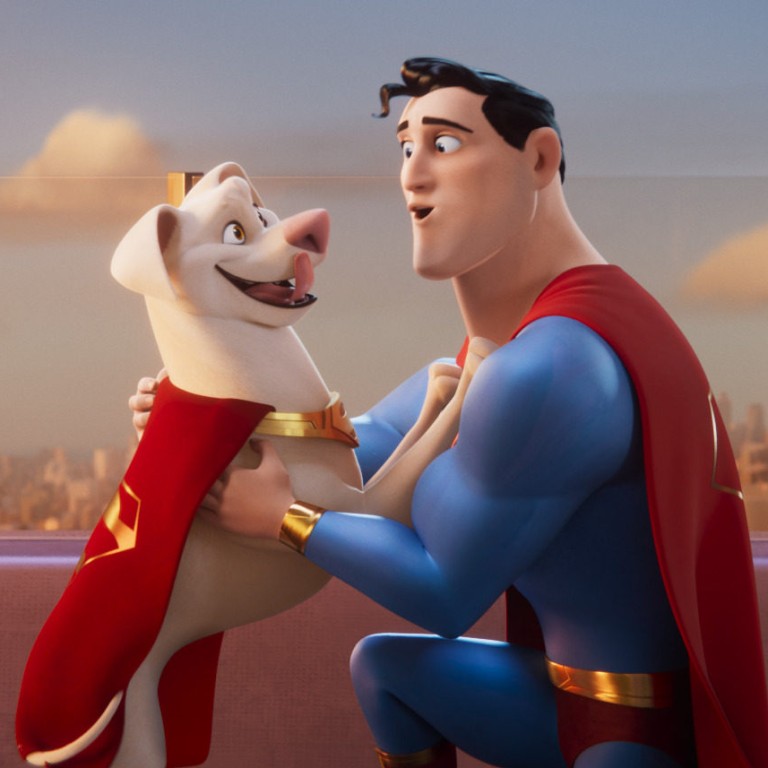 Review

|
DC League of Super-Pets movie review: Dwayne Johnson, Kevin Hart team up to save Superman in plot-heavy animated adventure
Johnson voices Superman's dog, Krypto, and Hart a shelter dog, who get together to save Superman from Lex Luthor and his guinea pig with superpowers, Lulu
Keanu Reeves, voicing Batman, is the scene-stealer in this over-plotted cartoon feature that has its light moments but feels somewhat empty
3/5 stars
Is it a bird? Is it a plane? No, it's a Labrador retriever – a case of pup, pup and away, you might say.
This Warner Bros. cartoon posits the idea that Superman has a Super-Dog that beamed down with him when he left Krypton as a baby. Now the Man of Steel (voiced by John Krasinski) patrols Metropolis with this canine chum, Krypto (Dwayne 'The Rock' Johnson), who takes to the skies just like his master.
When Superman shows affections for intrepid Daily Planet reporter Lois Lane (Olivia Wilde), Krypto gets jealous. In a very strange but silly moment, he's seen consoling himself with a bucket of ice cream and an episode of The Great British Bake Off.
From here, DC League of Super-Pets' plot mechanics grind into gear, and the film loses some of its charm, as Superman and his fellow Justice League heroes – Batman, Wonder Woman et al – run into some trouble with Superman's old foe Lex Luthor.
There's also Lulu (Kate McKinnson), a hairless "crazy" guinea pig that came from Luthor's labs, now trapped in an animal shelter but scheming a dastardly plan to help her old master achieve world domination.
Soon, she's latched onto a lump of orange Kryptonite, giving her superpowers (hardcore DC fans will, presumably, delight in this deep geological nod to Superman lore).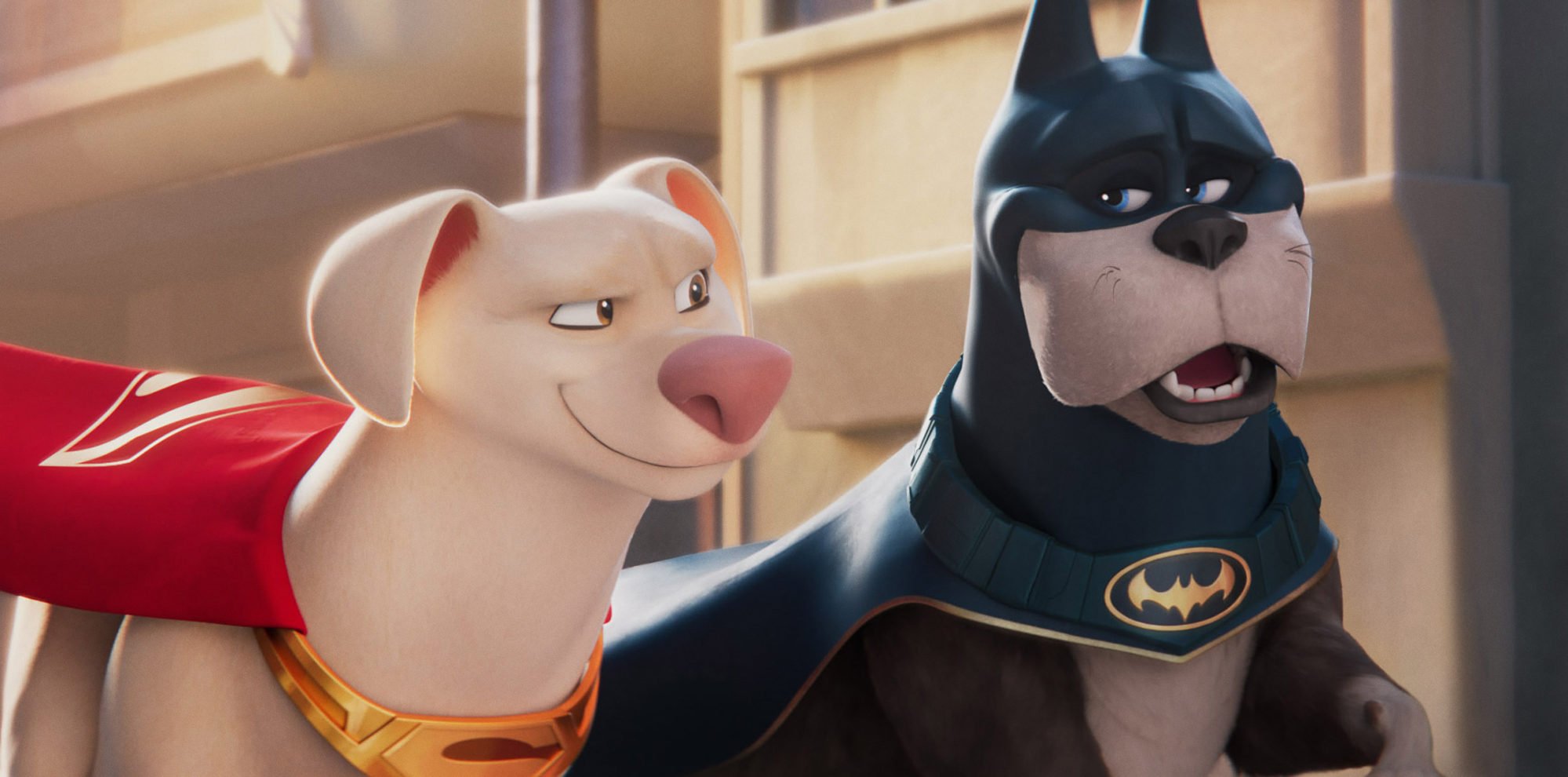 As Krypto loses his powers, he's forced to team up with a rag-tag group of ordinary animals from the shelter, led by fellow dog Ace (Kevin Hart), as they try to stop Lulu and rescue Superman and his friends.
Still, there are some moments to make you smile. When Luthor gets arrested, the TV news headline reads: "Wealthy person actually goes to jail."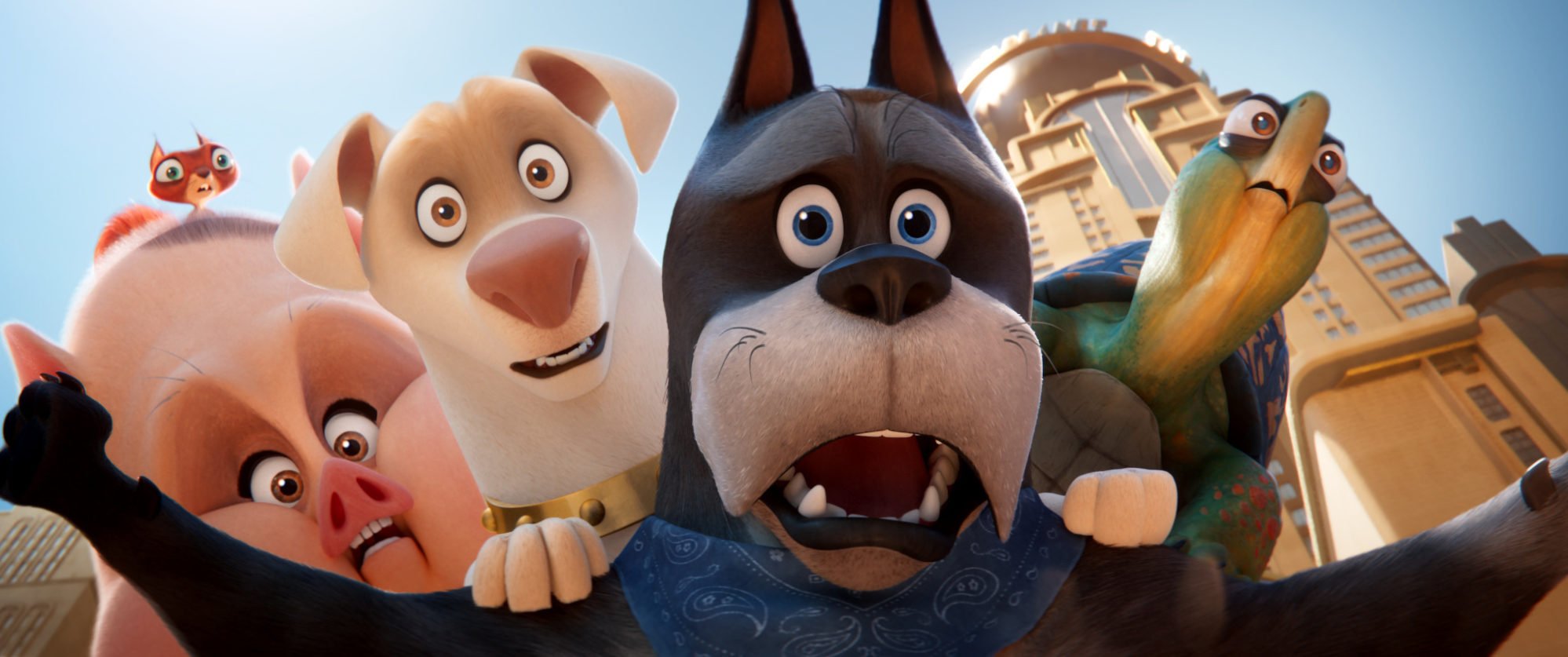 While Johnson does an upstanding job voicing Krypto, the scene-stealer is Keanu Reeves as Batman, who gives us a comic spin on the Dark Knight's origin story. Perhaps it's no surprise, with Stern previously co-writing
The Lego Batman Movie
.
For all the clever writing, pop-culture nods (from Iron Man to Garfield) and poppy soundtrack, Super-Pets does feel a little empty at its core.
Perhaps dog owners might find themselves getting a little mushy over their own pet, but Superman's bond with Krypto is all bark and no bite.
Want more articles like this? Follow
SCMP Film
on Facebook