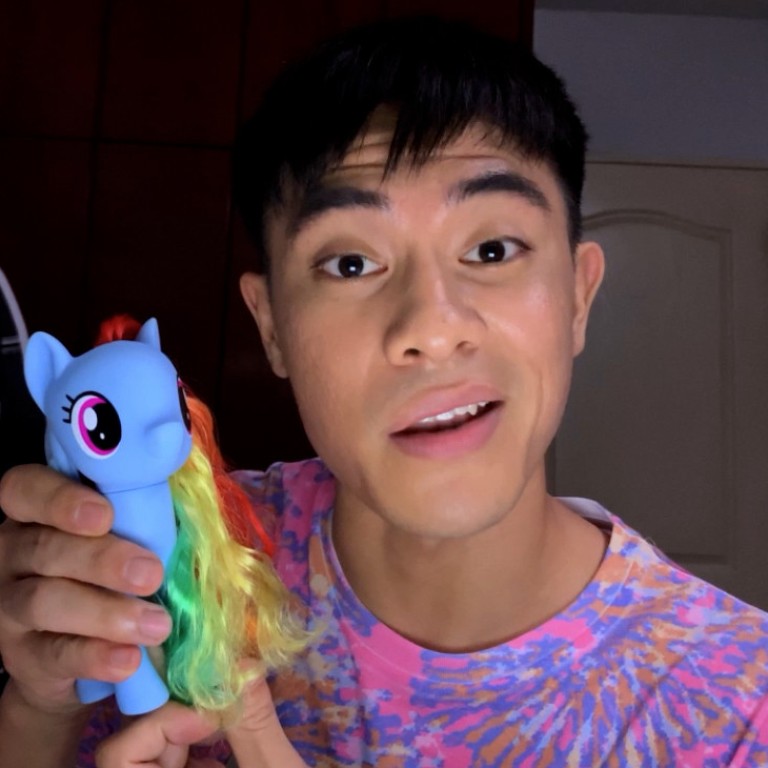 Singapore's LGBTQ attitudes and religious dogma fuel new film #LookAtMe – director and stars on creating the tragicomedy
Premiering at July's New York Asian Film Festival, #LookAtMe follows a wannabe YouTube star who ends up in jail after standing up against homophobia
Writer and director Ken Kwek says the film's most radical statement is that its main gay character does not go through any shame in coming out to his family
When #LookAtMe was written in 2015, it felt like a work of satire, according to Ken Kwek, the film's writer and director.
"Since then, global events, including the rise of authoritarianism and the devolution of online culture wars, have informed its mutation into a tragicomedy," the Singaporean wrote in his statement that accompanied the film's premiere at July's New York Asian Film Festival (NYAFF).
"Though inspired by Singapore, it's a film which I know will resonate in any society where the norms of democracy are daily being contested."
The reception for #LookAtMe at Manhattan's Lincoln Centre was visceral and vocal, with the audience experiencing a roller coaster of emotions as the protagonists took on homophobia in Singapore and on the internet.
The film begins with burgeoning YouTuber Sean Marzuki (played by Yao, the actor formerly known as Thomas Pang, in a stand-out performance), trying to make it big.
He attends the church his girlfriend (Shu Yi Ching) goes to, together with his gay twin brother Ricky (also played by Yao); goes viral with a video rant about the homophobia of its pastor (Adrian Pang); and is embroiled in lawsuits and detained in an abusive jail system.
Ricky and their mother Nancy (Pam Oei) fight for his freedom, and face their own battles.
The film is simultaneously vicious and humorous, reflective and angry.
Taking place in the context of both growing social media culture and Singapore's heavily contested Section 377A, a colonial-era law that criminalises homosexuality, #LookAtMe is the sort of noir comedic thriller that leaves its audiences gripping the edges of their seats, with cinematography that veers between realism and sheer fantasy.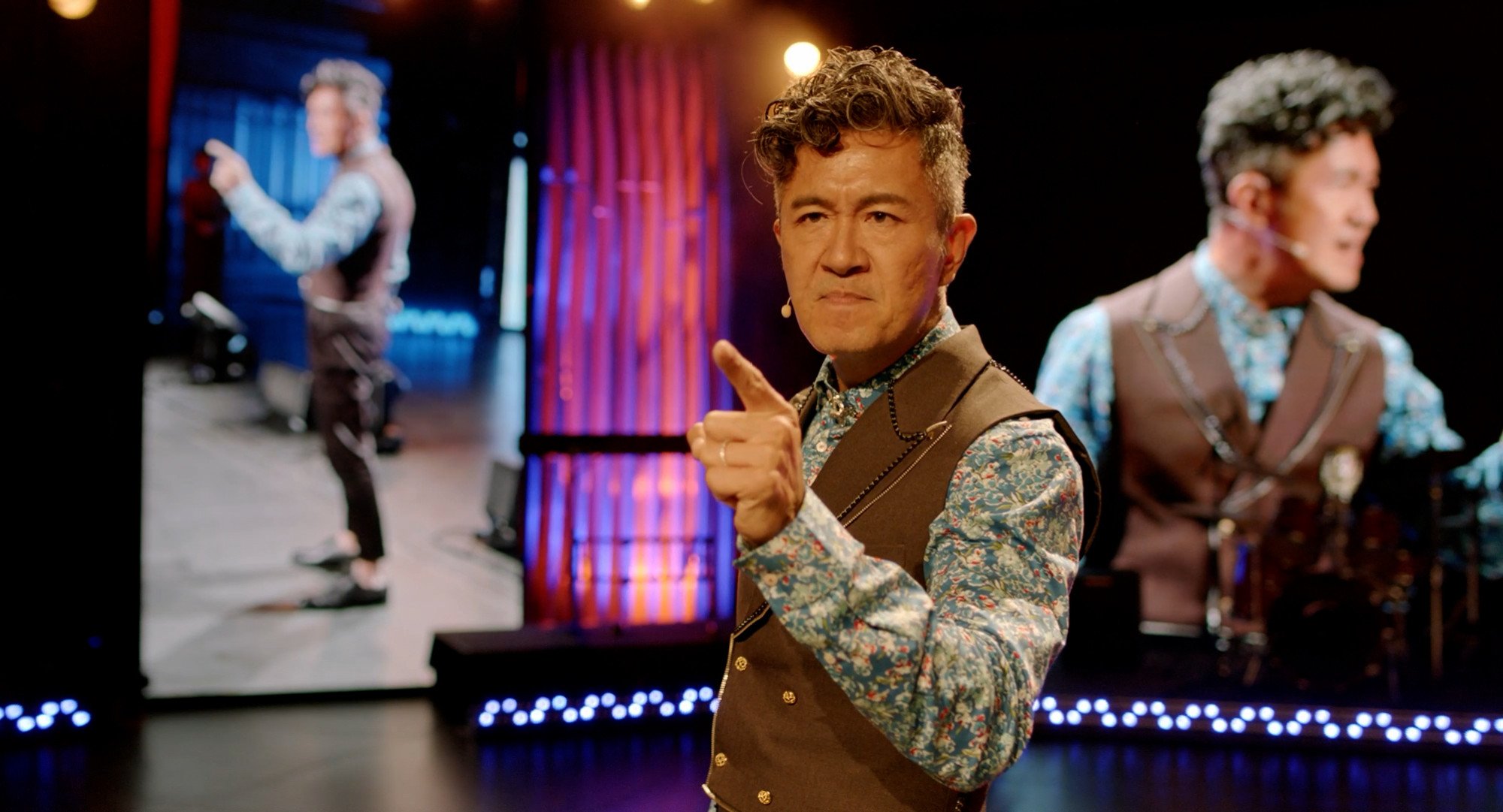 "Visually, cinematically, I wanted to be quite bold and create quite an extreme palette, [with] colours framing extremities of perspective," says Kwek, who is a contributor to the Post.
"But in terms of performance, in terms of excellence, definitely, it just has to be very, very true, authentic. So the performances are naturalistic and hyper-realistic. The environment and the cinematic treatment is a little surreal."
Yao, who is studying acting at Yale University, in the US state of Connecticut, had not seen the full film before its NYAFF premiere.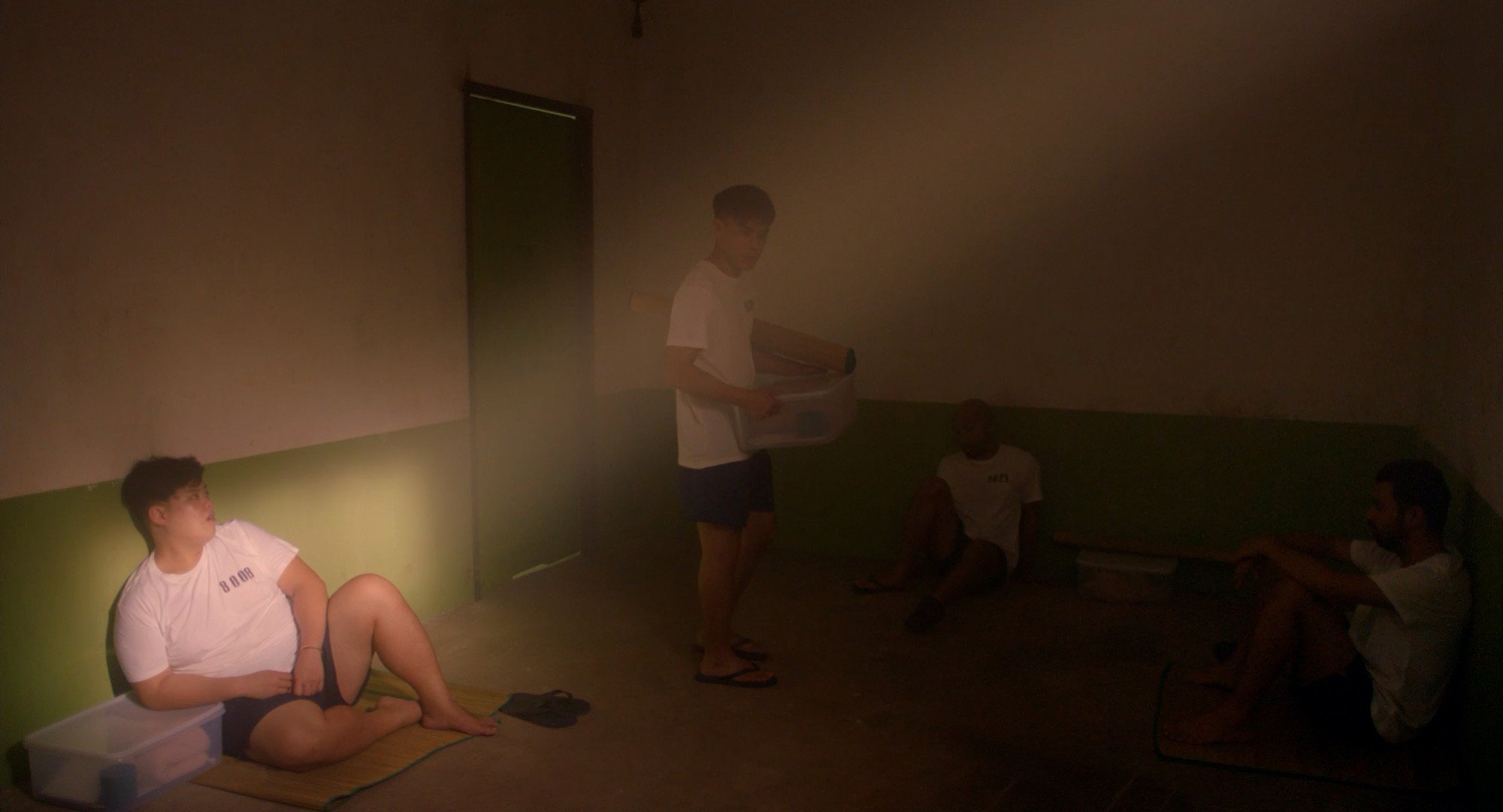 "I was watching it as an audience member now, and trying to gather how I feel about it. It's quite a sensory assault. I don't think it just has to do with visuals and sound. It's also the pacing and the rhythm of [the] film," the actor says.
"I was talking to Olly Stothert, the editor, about the pacing, and he said it was very, very purposefully built to elicit these kinds of feelings."
Yao spends most of the film relaying Sean's struggles, first to become internet famous and then when he is in jail. But he also spends time playing Ricky, who, at the beginning of the film, is rather relaxed, but becomes increasingly active as an LGTBQ advocate after witnessing what his brother is going through for merely speaking up against homophobia.
While Sean is in jail facing horrors and mental health struggles, Ricky faces similar struggles of his own, but also finds love.
Storywriter and collaborator Shane Mardjuki co-created the roles of Sean and Ricky with Kwek and was originally cast to play them. But because the film took several years to produce, he became too old to convincingly play characters who are meant to be about 18.
The team instead cast Yao, with Mardjuki working with him to create the distinct personas of the brothers. He also stood in as Ricky during the filming of scenes in which Yao was interacting with his twin.
"He understood Ricky and I understood Ricky, and he understood Sean and I understood Sean," Yao says. "And so the characters Ricky and Sean are really composites of both Shane and I's work, not just in the character, but also in the blocking and the staging, and mannerisms and stuff like that."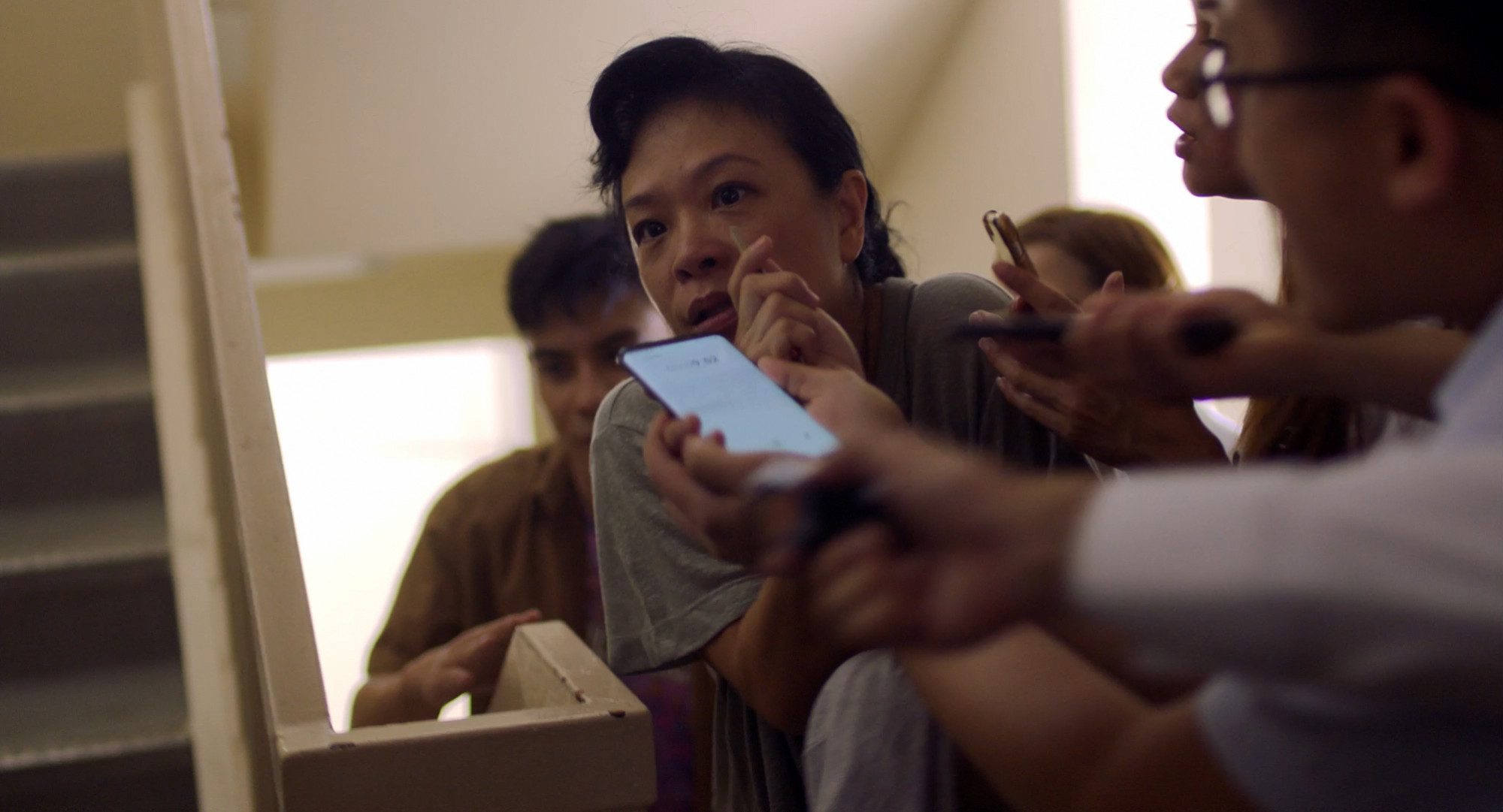 Amid all the drama and lighter moments, at the heart of #LookAtMe is the relationship between the twins and their mother, which Kwek believes to be the most moving part of an already emotional film.
"In Singapore, you almost never have queer characters in mainstream TV and film," he says. "And on the rare occasion when they are depicted, they are always portrayed as a little abnormal in some way, shape or form. They're diseased. They are weird, they are strange, they are morally compromised, or whatever.
"But I wanted to show the family in which we see queer normalcy. For all its depictions of extremes in the film, the most radical statement that I make, and which I'm proud of, is the simplest thing, which is [that] this is a family where they all love each other, and the gay character has not had to go through any shame or struggle in coming out."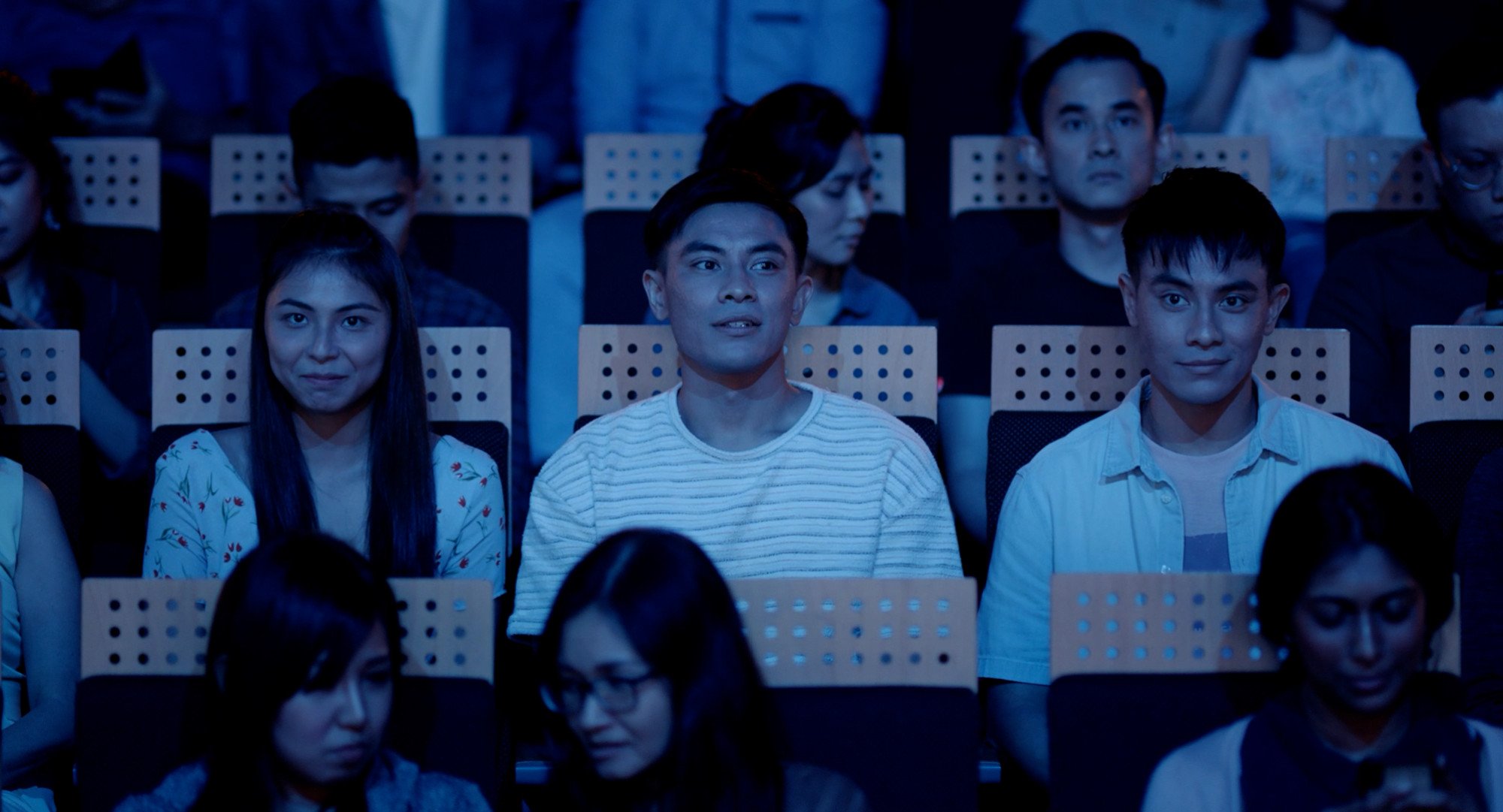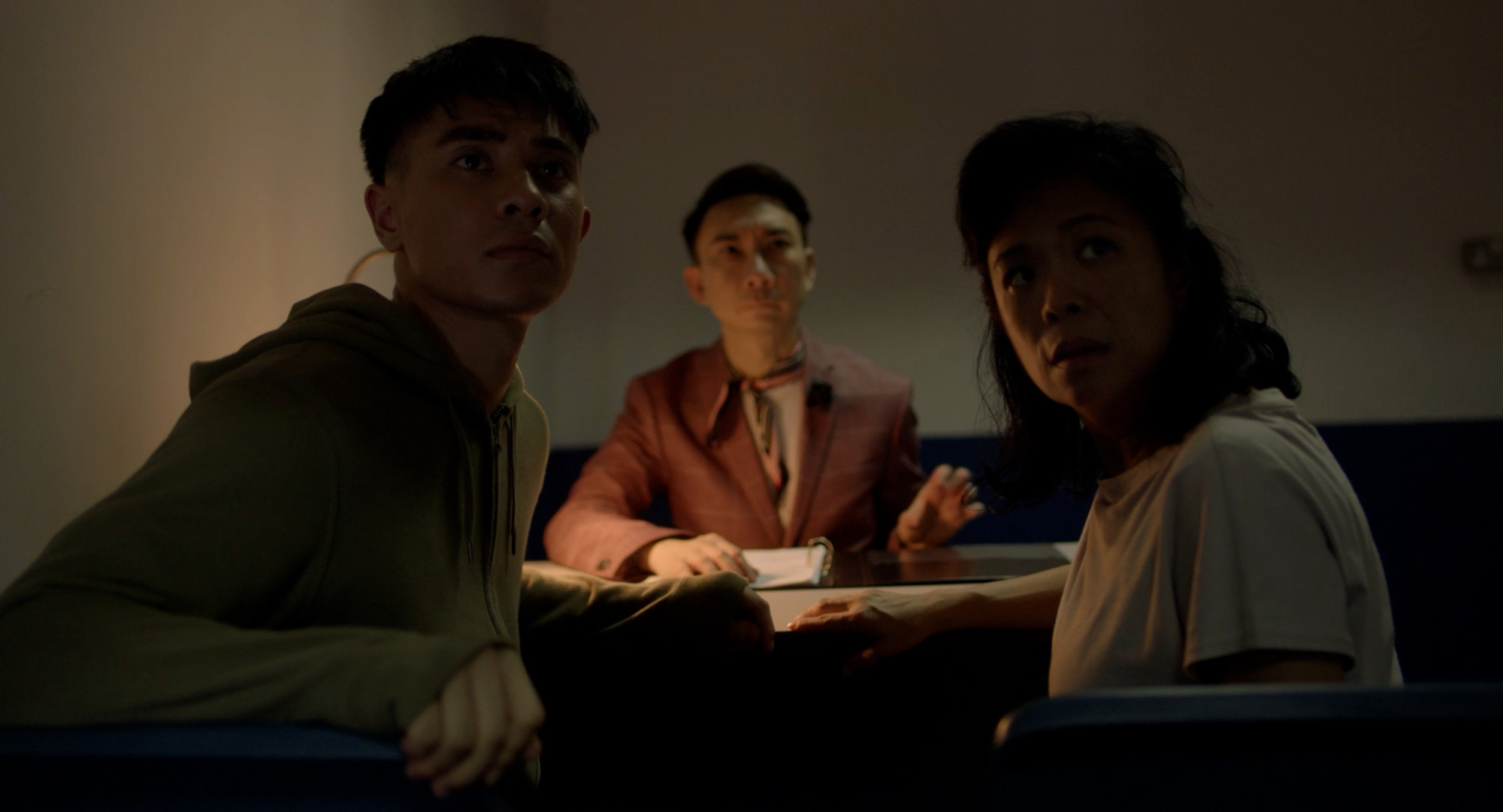 #LookAtMe is shot almost entirely in English, partly in an attempt to emphasise the prominence of the language in daily Singaporean life.
"I knew I wanted to tell this story in the vernacular that is true to the characters and true to the world that I know," Kwek says. "It was always going to be an English-language film in which the character is going to church, going to prison, going to
Pink Dot
[Singapore's annual gay pride rally] … all in English.
"So, you know, there is this easily understood, fluent English, from the main characters to the slightly mangled pseudo-American accent of the pastor, who is clearly imitating the accent of some American that he's learned his dogma from, to the Singlish of the prisoners."
The pastor is only in a few scenes, but the depiction of his dogmatic megachurch and its followers makes #LookAtMe's premiere in New York seem very apt, as evangelical Christian supremacy increasingly affects American laws.
Ultimately, Kwek hopes #LookAtMe makes people think, something exemplified by the hashtag in the title, with hashtags being a symbol of conversation starters across social media.
"I think there's a sense of the film saying, 'Maybe more closely examine all perceptions of Singapore.'"
Footnote: on October 17, Singapore's media regulator refused Kwek's film classification, effectively banning its screening in the country, on the grounds it "denigrates a religious community" and has the "potential to cause enmity and social disivion".
Want more articles like this? Follow
SCMP Film
on Facebook