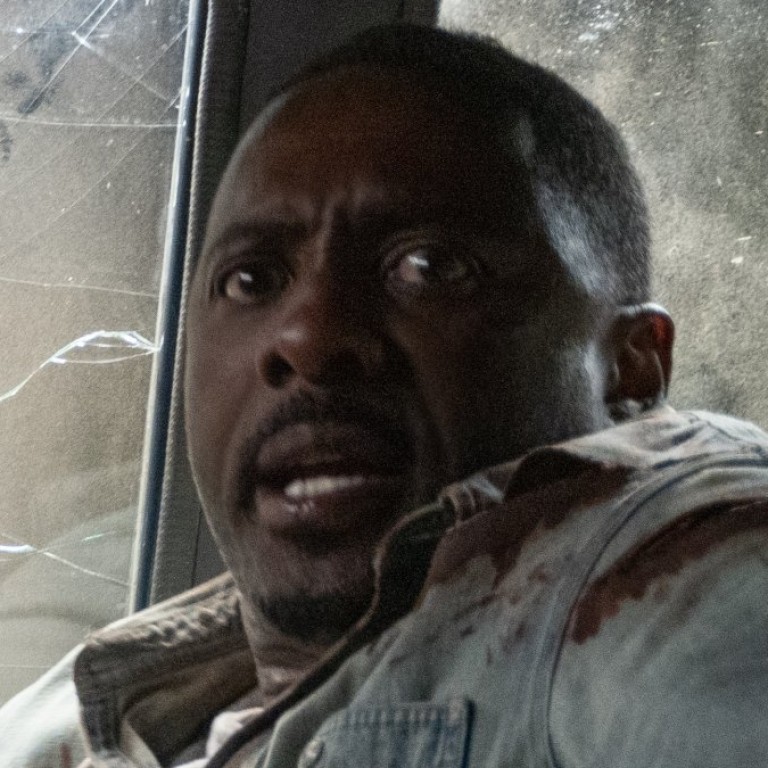 Review

|
Beast movie review: Idris Elba vs lion in silly survival thriller by Everest and Adrift director Baltasar Kormákur
Idris Elba faces off against a rogue lion that goes on the rampage on a game reserve in Beast, a survival story in the Jaws mould that pits man against beast
While the film makes good use of its computer-generated lion and there are moments of tension, a subplot is not well developed and the final act is very silly
3/5 stars
Idris Elba goes mano-a-mano with a lion in Beast, a survival story in the Jaws mould that pits man against Mother Nature.
The actor plays Dr Nate Samuels, a widowed father-of-two who takes his daughters Meredith (Iyana Halley) and Norah (Leah Jeffries) to a game reserve where his late wife, a photographer, took some spectacular wildlife photos.
Helping run the place is an old family friend, Martin (Sharlto Copley), an "enforcer" for the reserve and something of a lion whisperer. Early on, we see him show Nate's family his abilities to commune with these fierce creatures, literally going right up to one and stroking its mane like it was a domestic cat.
Soon enough, even Martin's skills are not enough. As the prologue shows, there are poachers in the area, causing mayhem and destruction. As a result, a rogue lion decides to unleash its inner beast, attacking anyone that comes near the pride.
When Martin is mauled and badly injured, it leaves Nate, Meredith and Norah fighting for their lives as the creature relentlessly comes for them.
Thankfully, the daughters show some gumption, firing tranquilliser darts in the direction of the lion, while Nate uses his medical skills to keep Martin alive.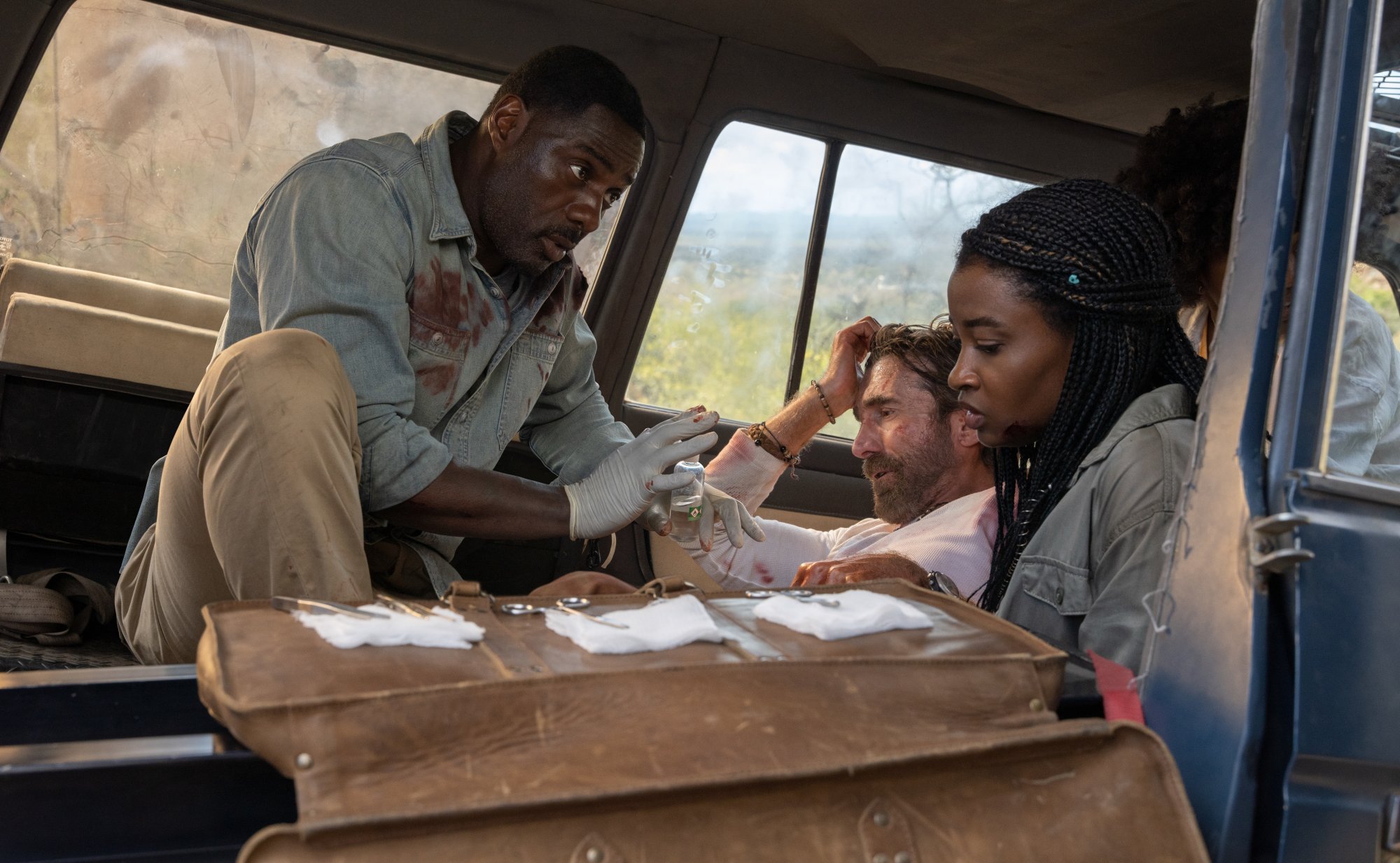 Directed by Baltasar Kormákur, whose previous work includes
Everest
(2015) and
Adrift
(2018) – films where survival against the odds is central to the story –
Beast
makes good use of its computer-generated lion.
Scenes where it attacks the Samuels' jeep are superbly done, with the vehicle bouncing up and down as the lion's claws smash through glass.
There are moments of high tension too, such as the sequence where they discover a local village where all the inhabitants have been slaughtered (presumably by the lion). And credit to Elba for ditching his Marvel heroics to play a more vulnerable character than we're used to seeing.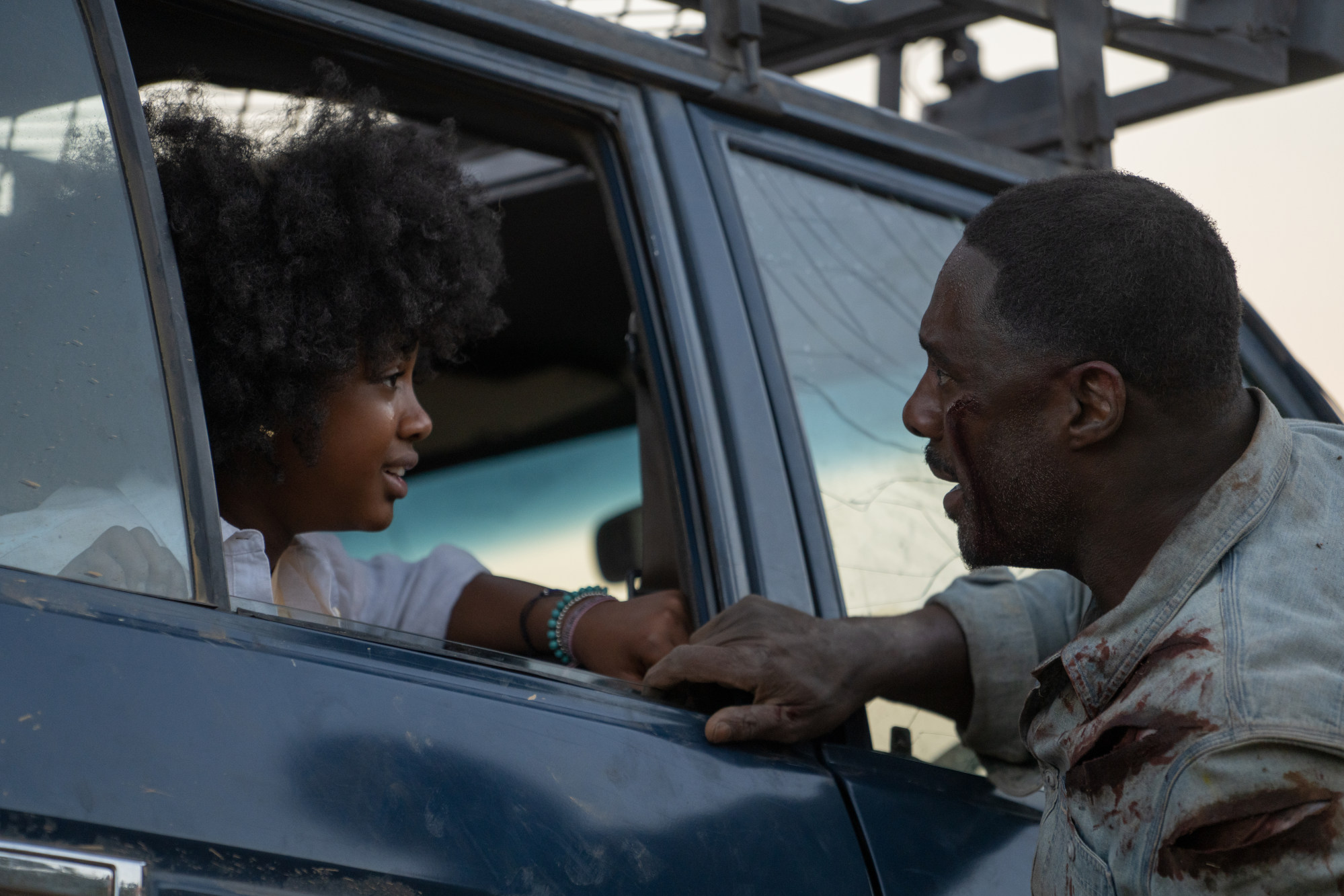 Unfortunately, the poacher subplot is not very well developed – a missed opportunity; the film could have further highlighted the real dangers these rare creatures face.
Where the film really stumbles is in the final act – Kormákur departs totally from reality. Obviously, a man-versus-beast story is always going to see a fair slice of fantasy thrown into it, but Beast's denouement is very silly.
It's a pity. Elba is a very capable actor when it comes to "selling" action on screen, but here he is given little chance. With a different conclusion, this had the makings of something genuinely nerve-jangling.
Want more articles like this? Follow
SCMP Film
on Facebook