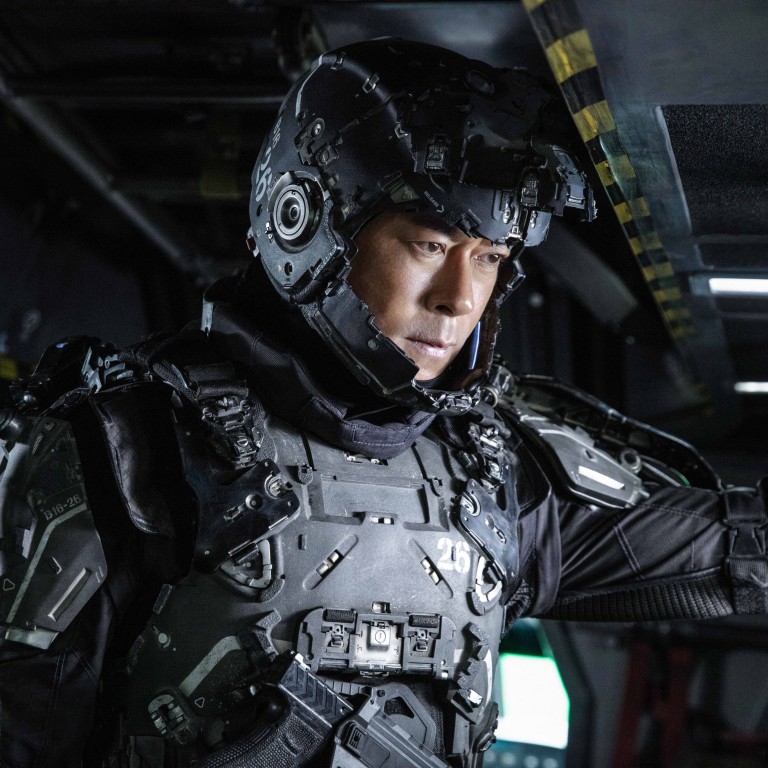 Review

|
Warriors of Future movie review: Louis Koo's sci-fi passion project sets new standards for Hong Kong special effects, but is too generic to stand out internationally
Starring Louis Koo and Lau Ching-wan, this big-budget sci-fi has impressive visuals and a strong cast, but lacks an engaging narrative and relatable characters
Its story of Hong Kong under siege is one we've seen before, and on a grander scale, in Hollywood movies. With no fresh ideas, Warriors fails to stand out
3/5 stars
A hugely ambitious and expensive production that has spent so many years in production as to have become a legend of sorts in the Hong Kong film industry, this passion project of Louis Koo Tin-lok – the popular actor turned movie mogul – finally arrives to show us the future.
Or at least that's the intention.
Special effects aficionados can probably breathe a sigh of relief upon seeing the wall-to-wall dystopian visual details – which occasionally merge with Hong Kong landmarks – in Warriors of Future, the directing debut of visual effects veteran Ng Yuen-fai.
Genuine science fiction fans are entitled to feel a tad underwhelmed by the utterly generic screenplay of Lau Ho-leung (director of
Caught in Time
) and Mak Tin-shu (co-writer of
Trivisa
and
Detective vs Sleuths
), however.
While undoubtedly informed by avid
Star Wars
fan Koo's affinity for old-school sci-fi action adventure stories, this mega-budget blockbuster's lack of fresh ideas will see it struggle to break out internationally the way other notable Asian fantasy films – like
Battle Royale
,
Kung Fu Hustle
or
Train to Busan
– have previously.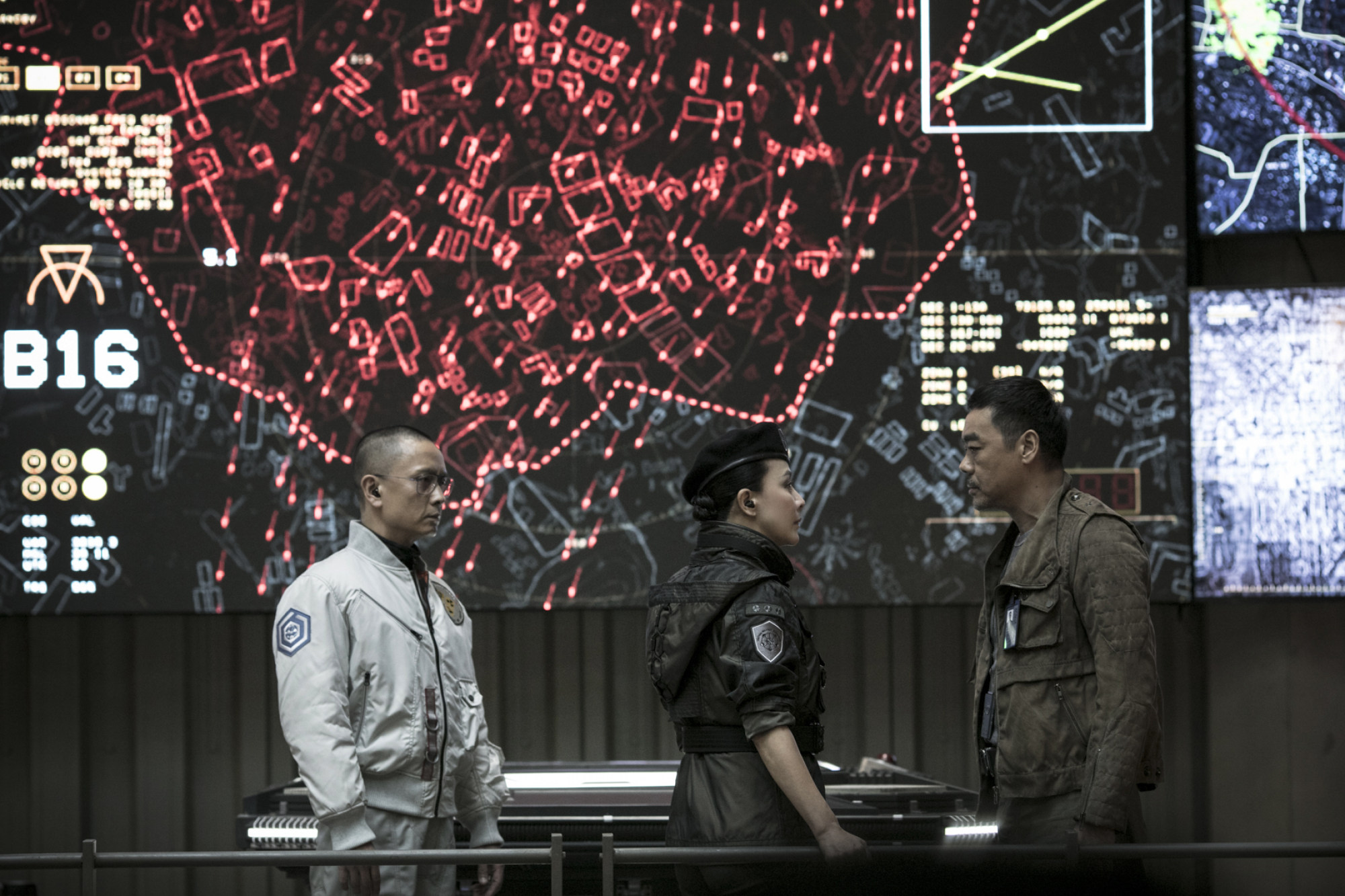 In a simplistic narrative that exists solely to string together the action set pieces, we're introduced to an alien plant named Pandora that arrived at district B16 – an apocalyptic Hong Kong – with a giant meteorite three months earlier; how that impact didn't kill off everyone already might be the actual mystery.
Anyhow, with the plant expected to destroy the city through its rapid growth during an imminent rainstorm, a small air combat team led by Tyler (Koo) and Johnson (Lau Ching-wan) is tasked with the last-minute mission of locating Pandora's pistil and reprogramming its genes just in time to save the 5.6 million people in B16.
But not everyone in military headquarters wants them to succeed – and, to cater to audiences who prefer to watch this type of movie with their brains shut down, the secret villain reveals the reason failure is preferable in an early scene.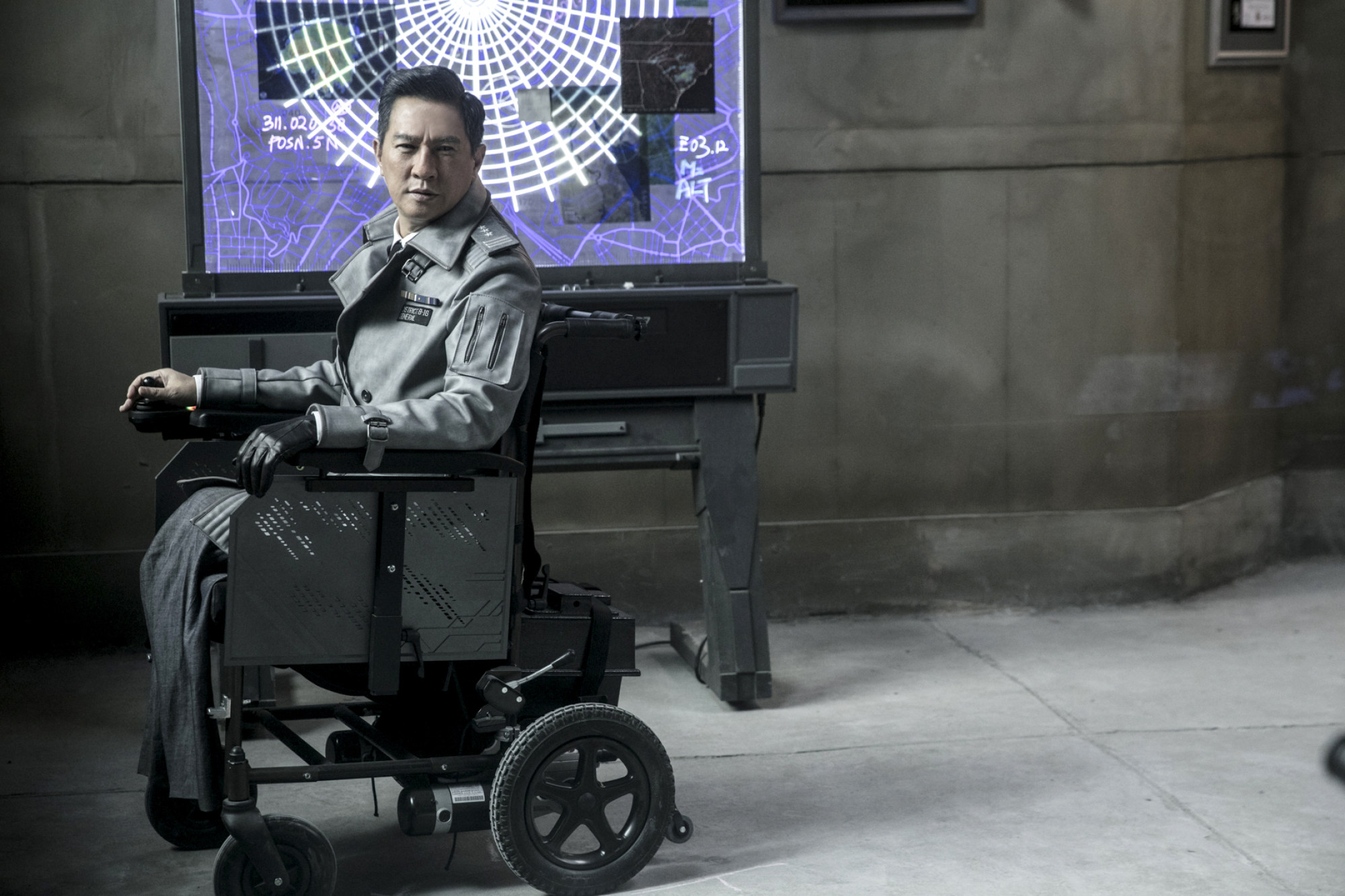 Despite featuring an enviable cast that also includes Philip Keung Ho-man as a former lieutenant and buddy of the two leads, Carina Lau Ka-ling as a supportive colonel, Tse Kwan-ho as a genius scientist and Nick Cheung Ka-fai as B16's conflicted leader, Warriors of Future shows little care for character development or humour.
Many of the fantasy action elements are fun to watch, even if they are plucked from significantly better sci-fi movies. There are armour suits that look like Iron Man-lite; incoherent battle scenes respectively featuring said giant plant, some zombie insects, and a few random robots; and even a walk-on little girl that suddenly tags along for the heroes to rescue.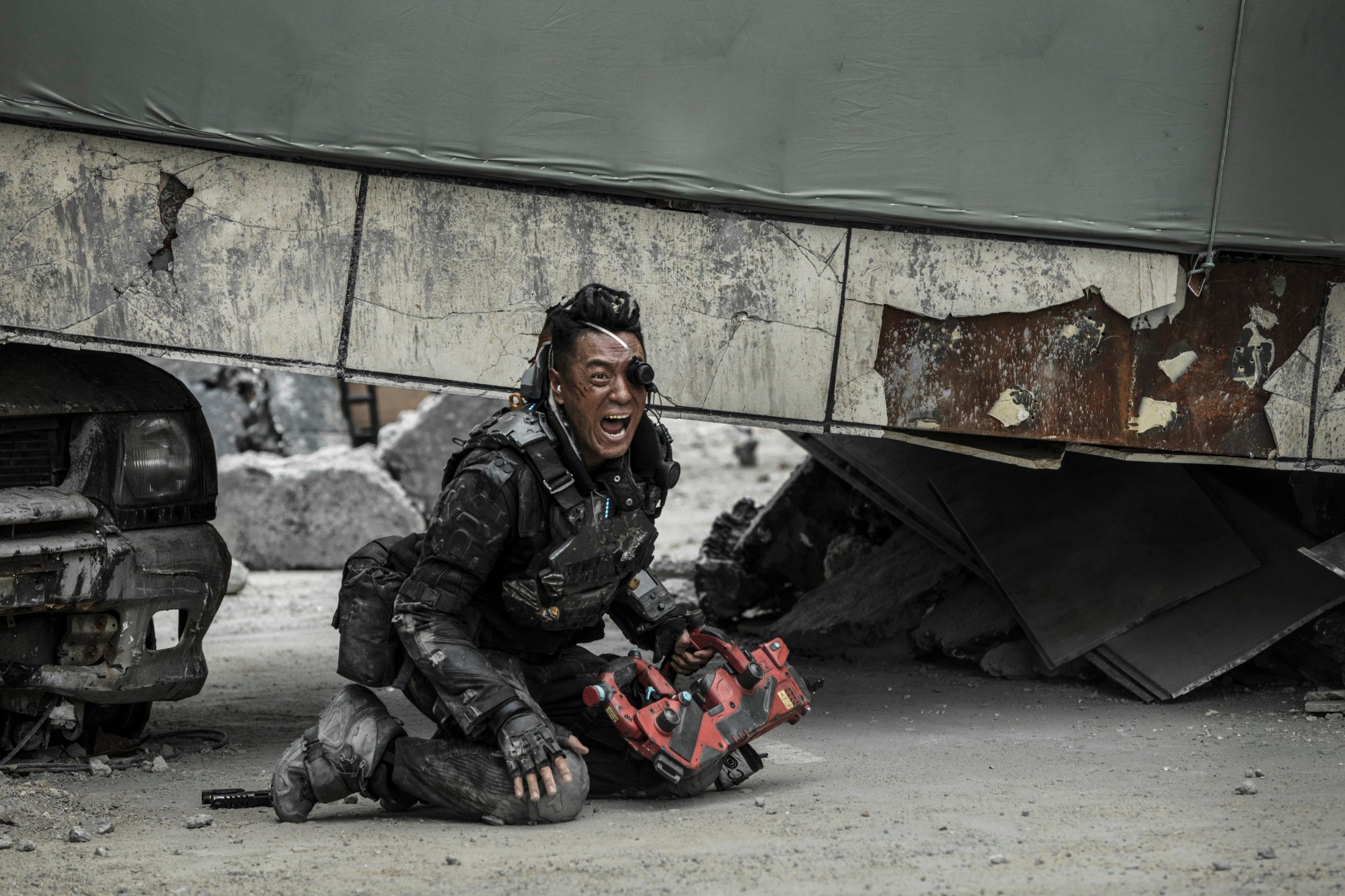 Ultimately, Warriors of Future stands more as an important milestone for the local industry – it's a lock for plenty of technical prizes at the next Hong Kong Film Awards – than an irresistibly entertaining movie that will entice audiences to watch it time and again.
Want more articles like this? Follow
SCMP Film
on Facebook