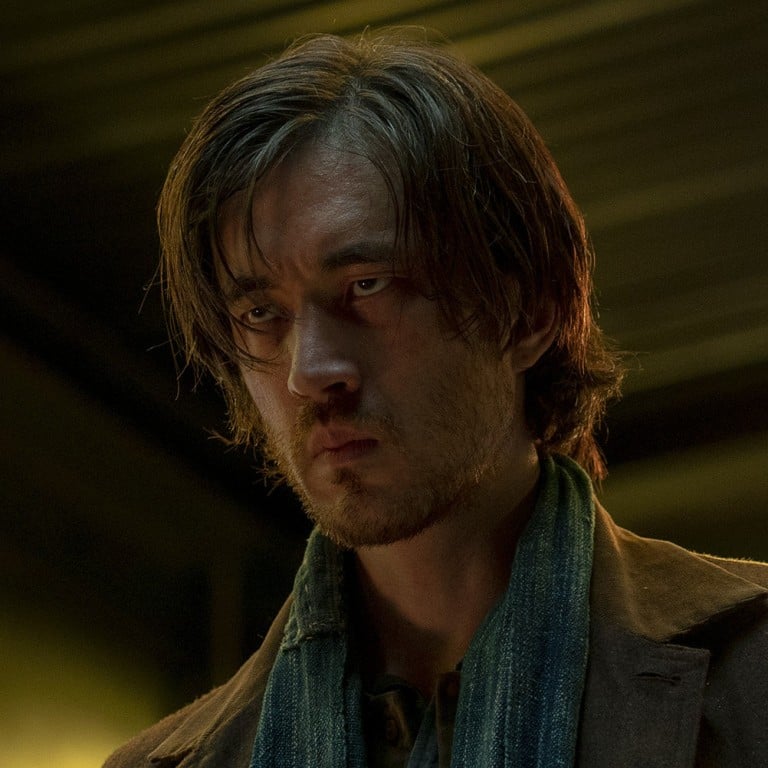 Bullet Train and HBO Warrior star Andrew Koji nearly quit acting. Now the Japanese-British martial artist is leaving his mark
Frustrated by the lack of roles for Asians in Hollywood, Koji nearly gave up acting before landing the lead role in HBO's Bruce Lee-inspired series Warrior
The actor has since appeared with Brad Pitt in Bullet Train, and now hopes the third season can make Warrior 'an Asian show that finishes on its own terms'
Life has been a whirlwind since Warrior, the groundbreaking Asian-led HBO action drama, catapulted Andrew Koji from struggling actor to series lead in 2019, but the clear-eyed and candid 34-year-old is trying to remain grounded in the midst of it all.
Landing swiftly on Hollywood's radar, he brought zest to the role of Storm Shadow in Paramount Pictures' 2021 actioner
Snake Eyes: GI Joe Origins
before scoring a role opposite Brad Pitt, Hiroyuki Sanada and Joey King in the Sony action-comedy
Bullet Train
, in which international assassins collide aboard the famed Shinkansen train in a neon-lit, heightened Japan.
As Kimura, the Tokyo criminal whose desperation to avenge his son sets the story's events in motion, he lends gravitas to its otherwise cartoonish violence.
"For me he's a guy who is on the verge of losing it," says Koji, who likens Kimura to Nicolas Cage's despondent protagonist in Leaving Las Vegas. "He's an alcoholic and he's got nothing left."
Born and raised in Surrey, England, to a Japanese father and English mother, Koji fell in love with film at an early age, and found both catharsis and calling in acting – "the first thing that felt, in a way, effortless", he says.
Through storytelling he also found a way to process his own feelings of displacement and frustration, partly compounded by the racism he faced over his mixed ethnicity growing up in England.
As a teenager he moved to Thailand and Japan, trying to start his career, but felt like an outsider there, too. So he returned home to pursue acting and made his own short films, even landing a gig stunt doubling for Sung Kang on Fast & Furious 6, directed by his future Warrior executive producer Justin Lin.
But, as in Hollywood, the close-mindedness of the UK entertainment industry kept doors maddeningly shut.
"There were no Asian roles in England," he says. "I grew up in Britain but I was treated differently. I'm half-white but [in] this industry, you're 'Asian'. We all go into the same box. It's limiting."
By 2017 he was all but ready to give up when, at his mother's urging, he auditioned for and landed
the life-changing Warrior role
. Now Koji's upcoming films include
Seneca – On the Creation of Earthquakes
with John Malkovich and the action thriller
Boy Kills World
.
Koji says when the role in
Bullet Train
– the second big studio film he has been cast in after
Snake Eyes
– came along, he thought the script was really fun.
"There are some bits of Kimura which were really fascinating to me. He was an alcoholic and throughout the time on the train, this is the longest time he hasn't drunk – it's like a detox," he explains.
"With this tormented character, I thought … I can play the role and say goodbye to those demons. It was almost while we were on set that it started to become this comedy. Then a lot of the cast was encouraged to do comedy, but Hiroyuki and I were encouraged to stay dramatic."
The role came during the Covid-19 pandemic and when Warrior was (temporarily) cancelled. The actor says he felt like his career was coming to an end and was grateful he had "a bonus round".
"I think Kimura did have a lot more of a presence originally in this film, but as things shifted and changed I was just like, 'I'm happy to be here, and to be alive. Who knows if this is still going to come out? Because the world might be ending.'"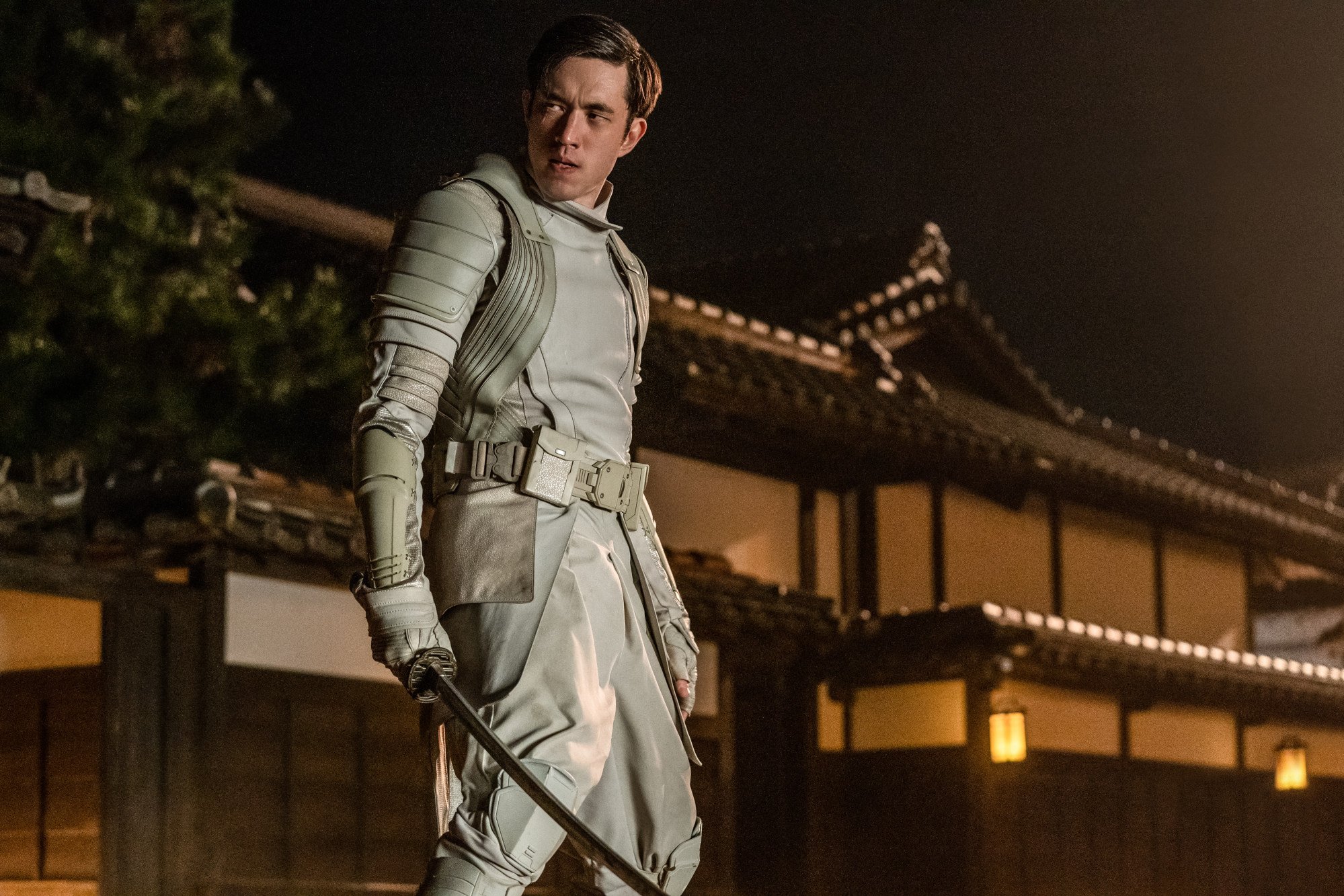 As someone of Japanese descent who actually lived in Tokyo, how did he feel about making a studio film set in Japan, made by and starring mostly non-Asian creatives on a soundstage in Los Angeles?
Koji recalls that he thought the shooting would be in Japan but the pandemic changed that: "I think they were playing with the idea of it and I think it was because of Covid that they were like, let's just do it here.
"At the same time, I know there is some controversy about representation [in the movie]. When I was on the set, I thought, they have done research; even though a lot of it was heightened, I've been on the Shinkansen before and those details were accurate. Obviously I haven't seen it yet. I know there's not a racist bone in any of their bodies in the cast.
"The adaptation aspect, I was like, 'You know what, it's fine'. That was my take at the time."
It was towards the end of the shoot when Koji received a phone call from executive producer Jonathan Tropper. The show's creator asked if he would want to return and his reply was "OK. Yeah!"
Does it feel strange to return to a character that he'd already said goodbye to?
"You know how fragile this whole acting career is, how fickle. I thought, OK, that was my go at a Hollywood acting career," says Koji.
"Warrior did two seasons, I worked my ass off for that, and it got cancelled. I've got [Snake Eyes] coming out so at least I did a film, even though it wasn't going to do well. I'd let go of it completely. I did my best.
"Even now sometimes I think about changing careers. If I do, realistically, it will be to directing and producing. I want to help others, because sometimes you don't have that position of power as an actor, to help create the change that I want to see."
He adds that
Warrior
is a show that is important for
Bruce Lee
's legacy – the show is based on the original concept by Lee – as well as changing his own life, and also for Asian representation in the entertainment industry.
"For a lot of people it really means something. So as exhausting as it is, and as tough as the shoot can be on my body and my mental space, I had to come back. I have to finish this," says Koji.
"I hardly ever see an Asian show that finishes on its own terms. I think it would mean something if we can go from start to finish on our terms, rather than be cancelled. We can say that it can be done."