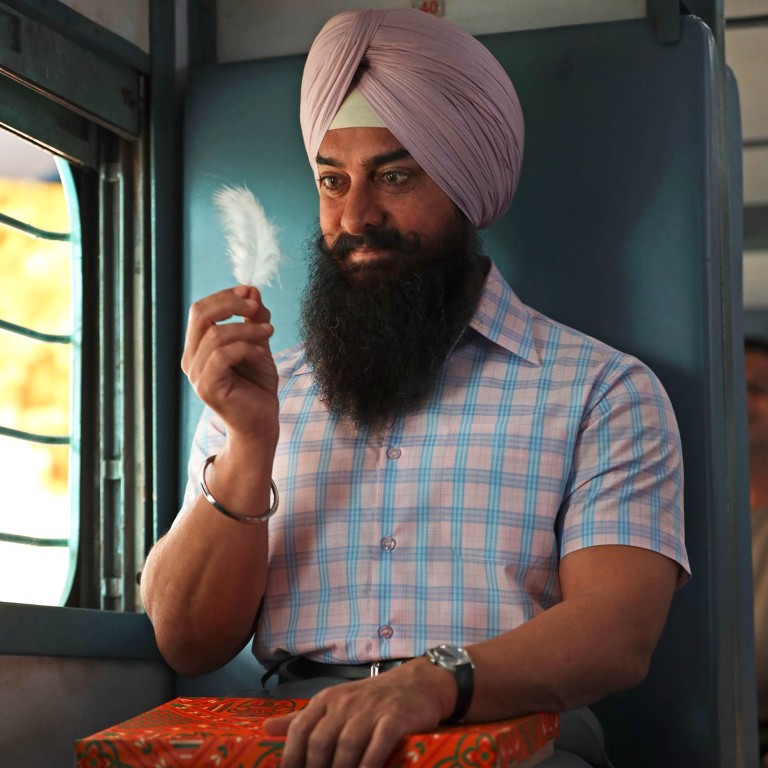 Review

|
Laal Singh Chaddha movie review: Aamir Khan stars in Bollywood remake of Forrest Gump
The Forrest Gump story is transplanted to India in Laal Singh Chaddha, as a slow-witted Sikh man, Laal, recounts his life and India's recent past to strangers
While the film introduces a religious element not present in the original, it is at its best when celebrating India's beauty and diversity
3/5 stars
Few films are more quintessentially American than
Forrest Gump
. Robert Zemeckis' 1994 Oscar winner gave Tom Hanks one of his most memorable roles: the eponymous southern simpleton who bumbles his way through pivotal episodes of 20th-century history, while effusing nuggets of homespun wisdom to the strains of Elvis Presley and Lynyrd Skynyrd.
Transplanting the story to another culture might be seen as missing the film's point entirely, and yet this is precisely what Bollywood superstar
Aamir Khan
attempts in his latest offering,
Laal Singh Chaddha
.
Reimagining the story almost beat for beat from the perspective of a slow-witted Sikh man named Laal (Khan), India's recent past is recounted in similarly wide-eyed fashion, not from a park bench, but in a bustling railway carriage.
As with his predecessor, Laal struggles his way through school and is forced to wear leg braces, until he discovers a passion for running that ushers him through university, and eventually to the front lines of war, in this case the Kargil Conflict in Kashmir (May to July 1999) rather than Vietnam.
Laal has a fiercely protective mother (Mona Singh), who makes the heart-wrenching decision to cut her son's hair to hide his identity during the anti-Sikh riots of 1984. Laal continues to keep his hair short into adulthood, while his mother repeatedly convinces him of malaria outbreaks, so he stays indoors and avoids violent uprisings while studying in Mumbai.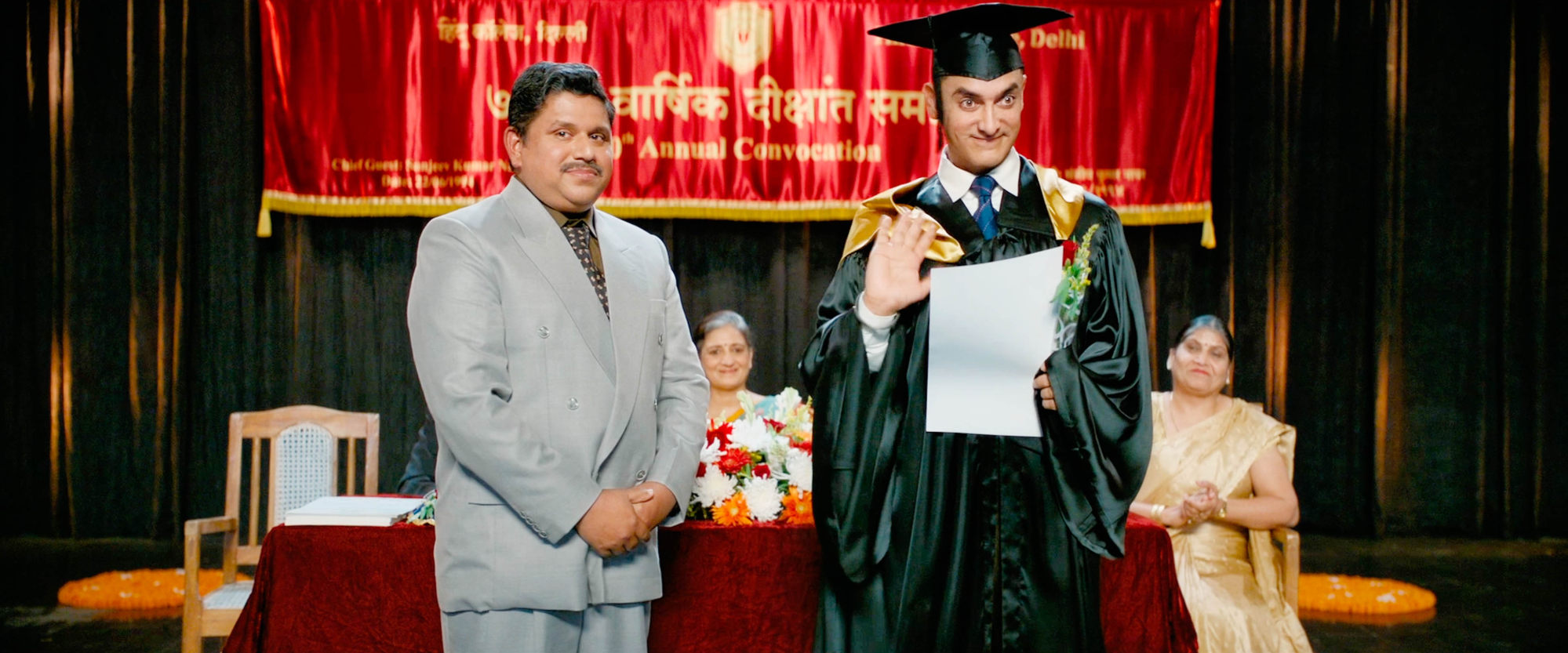 He is also infatuated with childhood friend Rupa (Kareena Kapoor), who pursues a career in modelling, only to be consumed by the city's underworld. Khan spares the character the toughest hardships endured by her Gumpian counterpart Jenny, but she nevertheless represents a telling counterpoint to Laal's big-hearted innocence.
Another interesting change is the retooling of Lieutenant Dan as an enemy combatant from Pakistan. Laal inadvertently rescues Paji (Manav Vij) along with some of his own squad, and becomes something of a guardian angel to his Muslim adversary.
In India, much has been made of the film's perceived anti-Hindu stance, something Khan has been criticised for in the past. While the film does introduce a religious element not present in the original, Laal Singh Chaddha is at its best when celebrating India's natural beauty and rich diversity.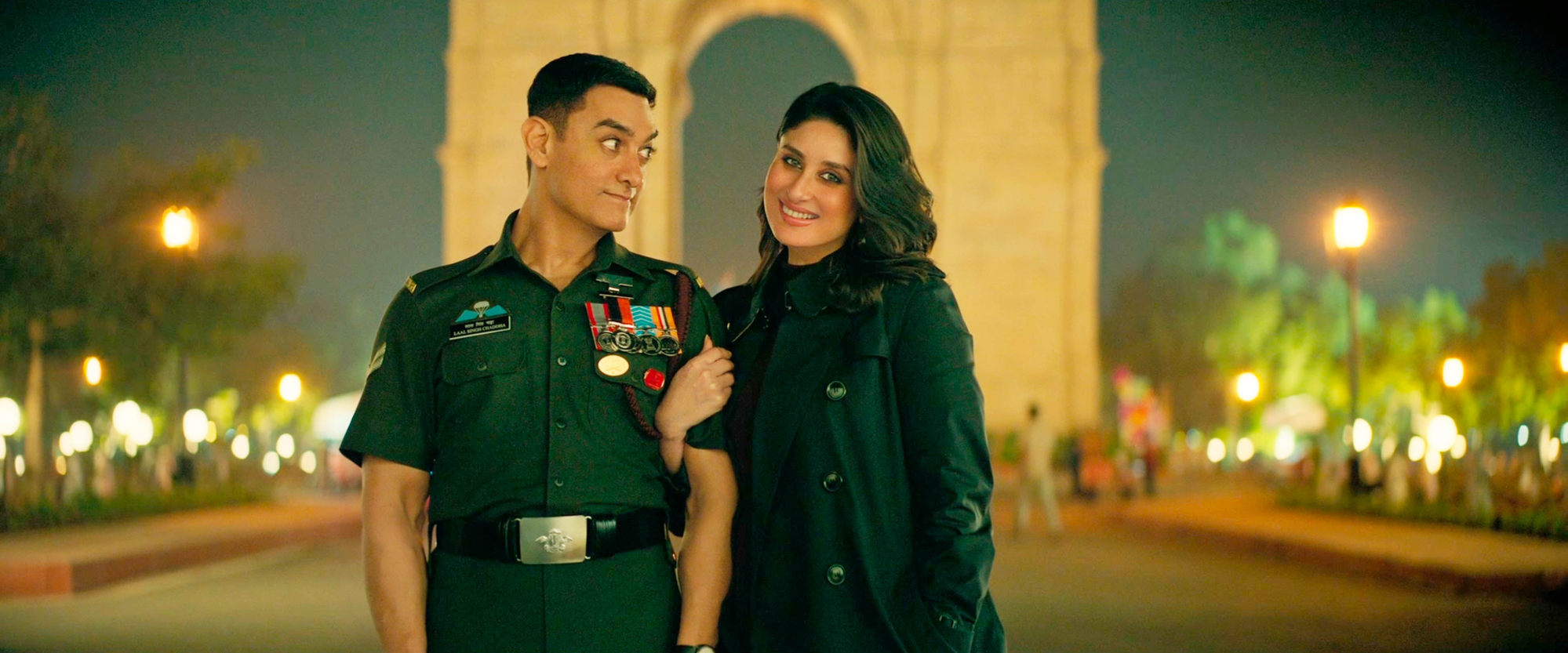 The photography throughout is stunning, and the interweaving of real events is mostly effective. Like Forrest Gump, however, Khan's film lives or dies on your tolerance for its cloying, somewhat patronising central performance, which remains here just as polarising as ever.
Want more articles like this? Follow
SCMP Film
on Facebook