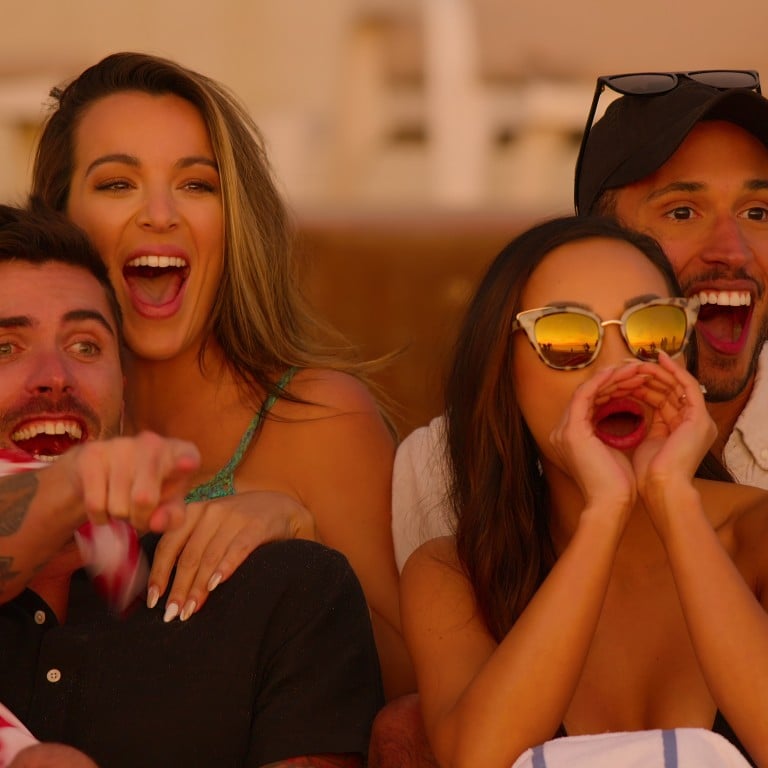 How to handle office relationships – don't copy Netflix's Selling the OC, and learn to say no if you feel uncomfortable, experts say
Experts agree that Selling Sunset spin-off Selling the OC is not the best example of appropriate office etiquette – cuddle puddles on the beach, anyone?
To avoid drama, draw the line at romantic relationships with colleagues, avoid drinking too much with them and speak out if they make you feel uncomfortable
It is not just the high-end real estate that is raising eyebrows on the debut season of Netflix's Selling the OC.
The latest
Selling Sunset
spin-off is the first to include both male and female property agents – and anyone who has watched all eight episodes knows how that quickly turns into trouble.
"How many other real estate offices have cuddle puddles on the beach?" Tyler Stanaland, who wed Pitch Perfect actress Brittany Snow in 2020, asks during an office event.
While cuddled up in the group hugging session, his colleague Alex Hall gives him a "nosey", a move not captured by cameras but explained to be when someone covers another's nose with their mouth. We second agent Kayla Cardona's evaluation of "ew".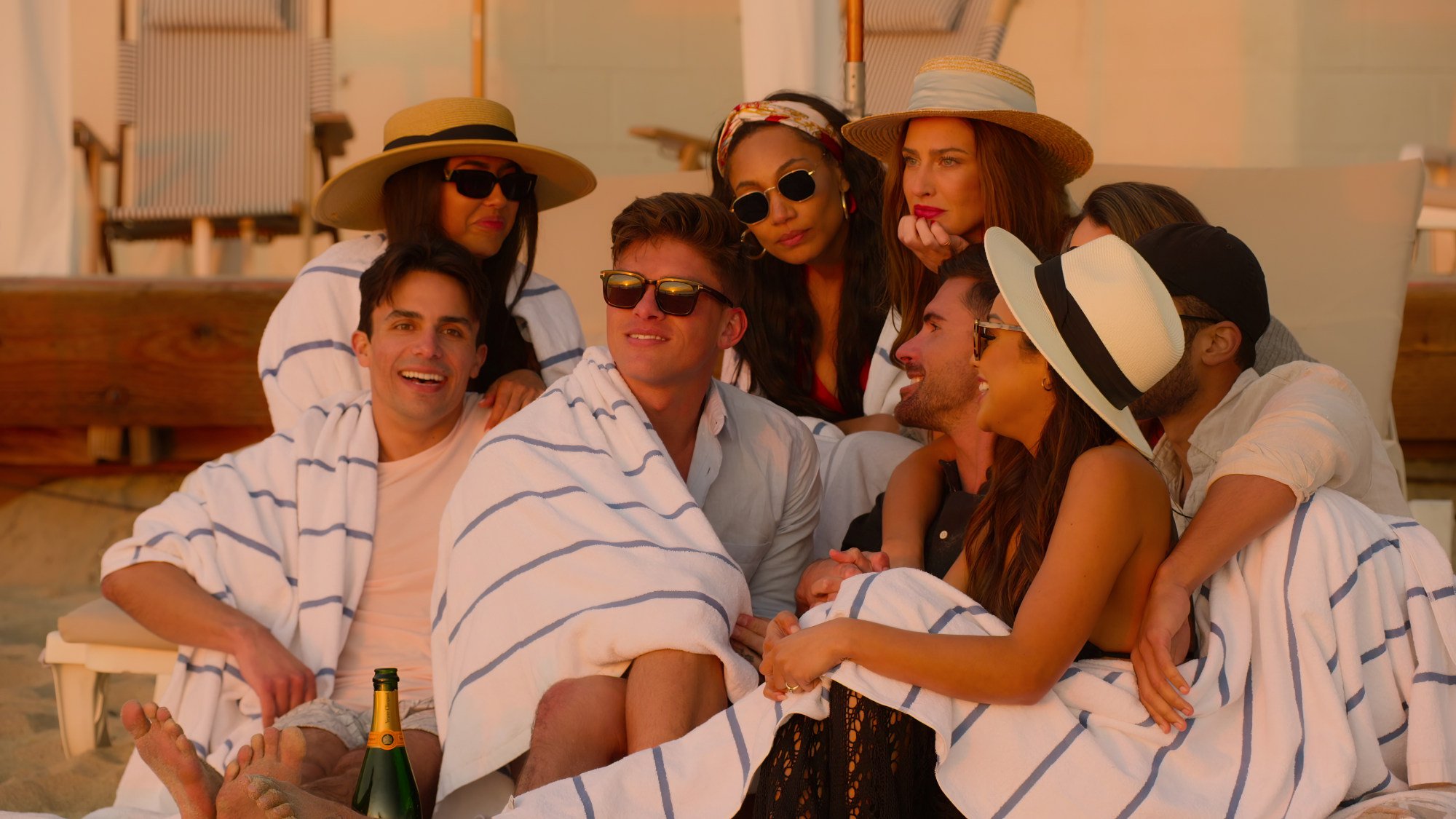 At the same flirty function, Polly Brindle swims naked in front of her office mates, making good on a bet with Stanaland. Later, in one of the most dramatic storylines of the season, Stanaland reveals that Cardona has repeatedly tried to kiss him after one too many drinks.
Experts agree
Netflix's
latest real estate series is not the best example of appropriate office etiquette – and explain how to keep your behaviour from being the topic of work gossip.
Selling the OC does not capture typical office drama – it has been edited to make addictive reality television, a point acknowledged by Barbara Mitchell, co-author of workplace texts like The Essential HR Handbook and The Big Book of HR.
"Pretty much everything I watched in the trailer is inappropriate, but does it make for good television? Absolutely!" she says.
When it comes to the real world, Mitchell says, "I would define 'too close' to being a cuddle puddle."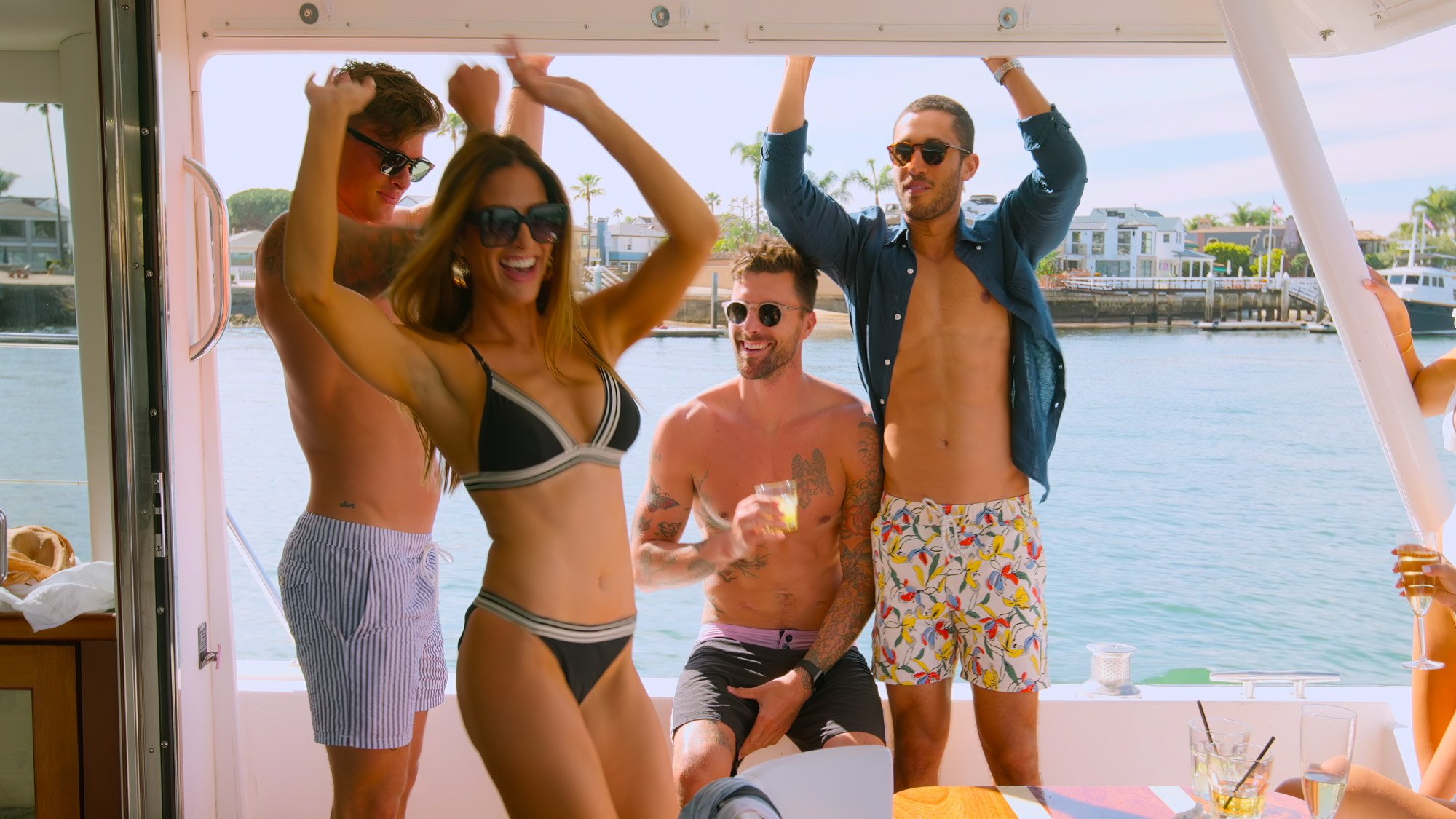 With employees in bathing suits, drinking, "which always changes everything … is like striking a match to a fire", Mitchell says.
Psychologist Marsha Brown advises making a distinction between work and home life and keeping things friendly at the office. She suggests drawing the line at
pursuing romantic relationships with colleagues
to prevent any future issues and, if someone has a partner, considering how office interactions could make them feel.
It can be quite a juggling act, she acknowledges. "In most cases you're not going to be like, 'Don't touch me. Stay five feet away from me at all times,'" she says. "You want to get along. You want to seem like a person that's friendly and flexible and can add a good dynamic to the team."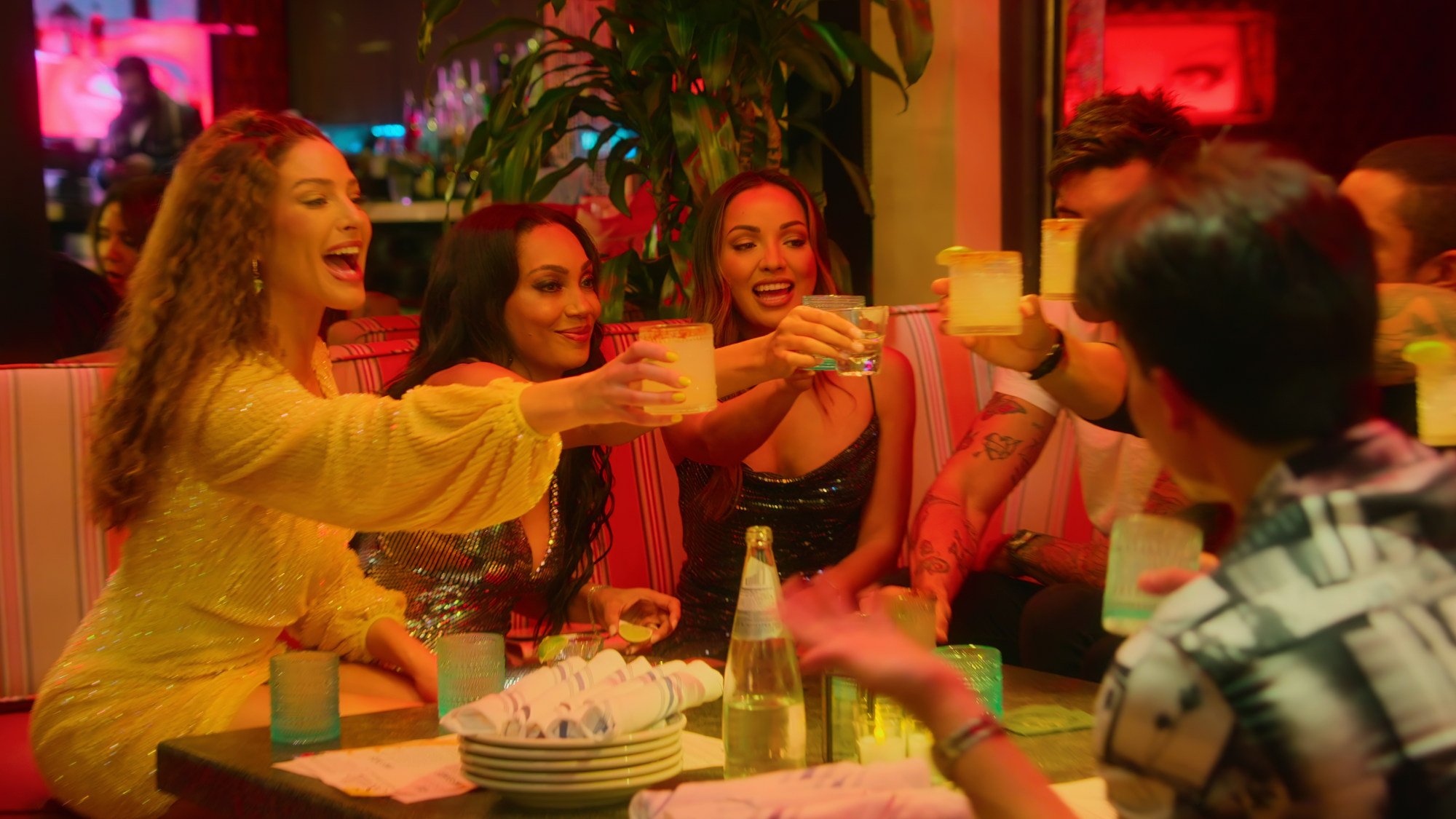 She suggests being mindful of physical contact and keeping interactions professional, and discourages establishing nicknames for each other or inside jokes.
To maintain professionalism at work, people should also decide what personal information they are comfortable sharing with colleagues and limit the amount of boozy beverages drunk together, advises Brown.
One drink can easily turn into three, she says. "Then it seems like, 'It's fine. I'll just have two more,' and then it ends up where boundaries are crossed, you aren't behaving as professionally. You may speak in a different way than you would in the office. You may use language that may not be office appropriate, or that will change the dynamic or the perception of you."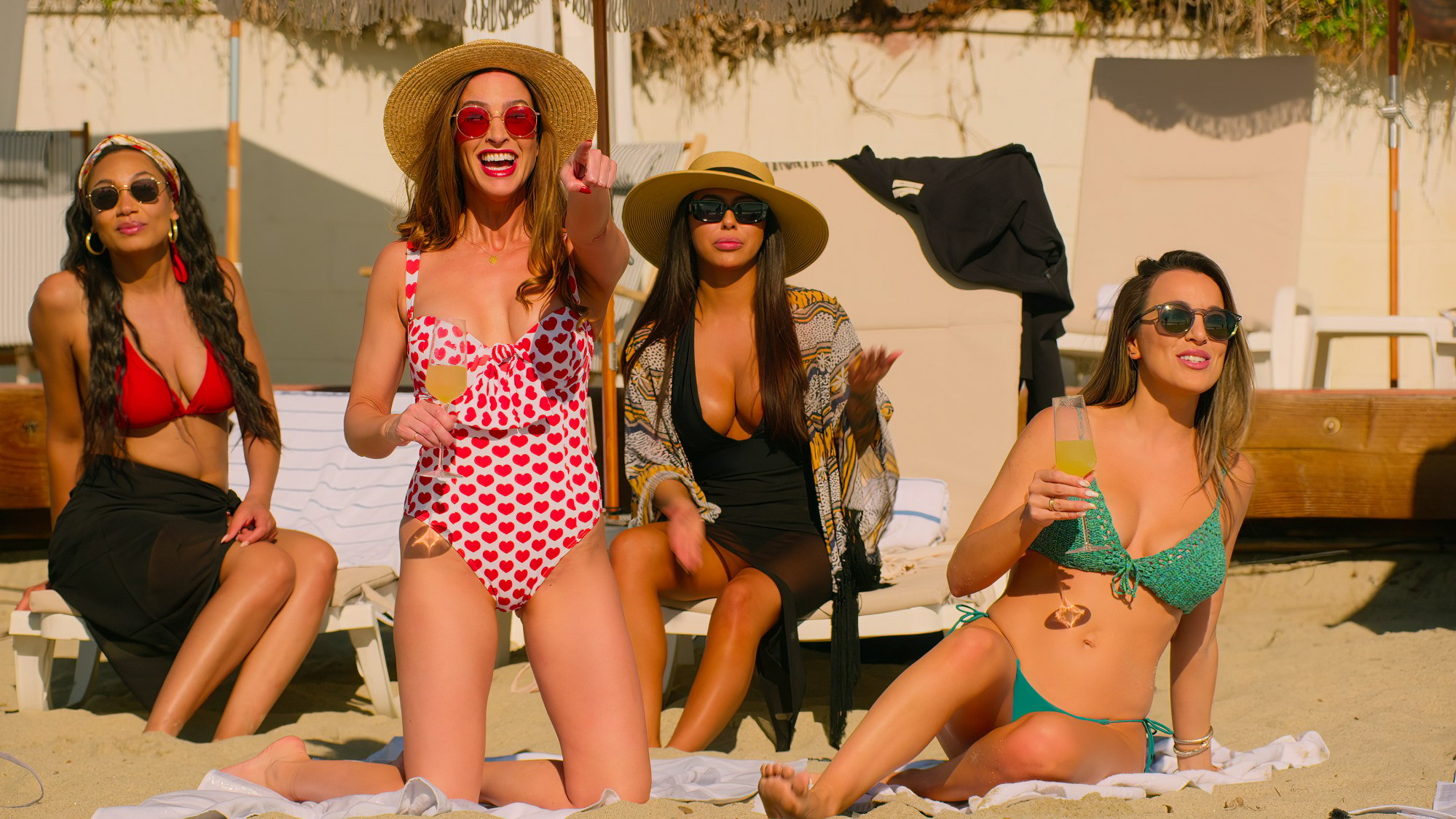 Is that really such a big deal? "The question, you have to ask yourself, is what are you willing to risk?" says psychiatric nurse practitioner and therapist Laura Petiford.
"If you keep your professional relationships professional, you really mitigate risk. You mitigate the chance of there being some sort of problem that's going to make it very sticky to work together easily."
If a colleague is making you uncomfortable, Mitchell says let them know. "Tell them to stop, very emphatically," she says, even if that means putting your hand up and saying, "Stop, this isn't appropriate. I don't appreciate this."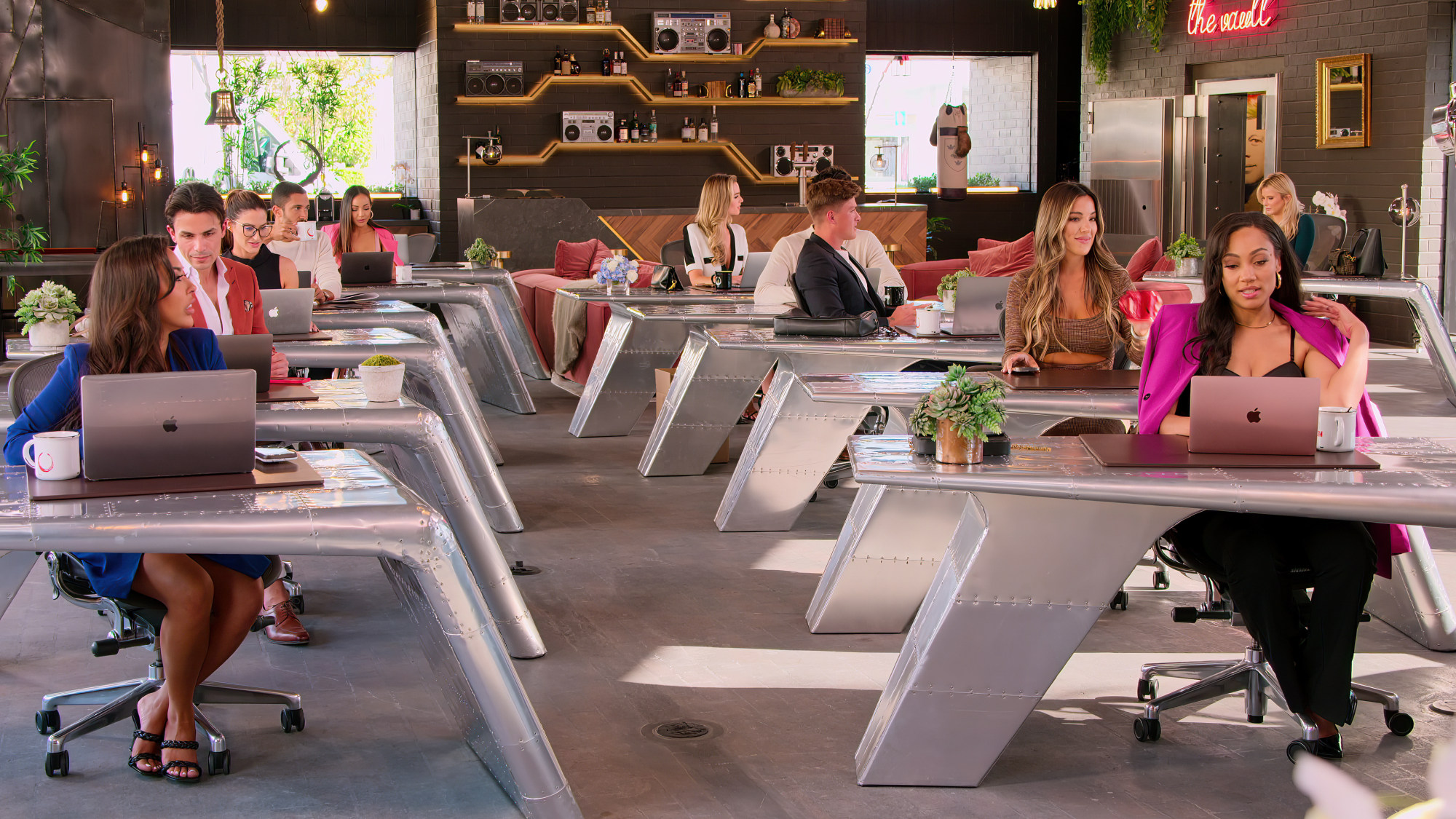 Clearly communicating your disapproval is key, says Brown.
"Many times, the go-to is to make a joke, or deflect, or laugh and hope that they'll stop it or see how uncomfortable we are when they put us in these situations," she says.
"But a lot of times, the signals that we believe we're sending out to other people – like the non-verbal signals – are not necessarily clear, and they're not necessarily perceived the way we want them to be perceived."
If your partner's office relationships make you uneasy, do not be afraid to speak up, says Petiford.