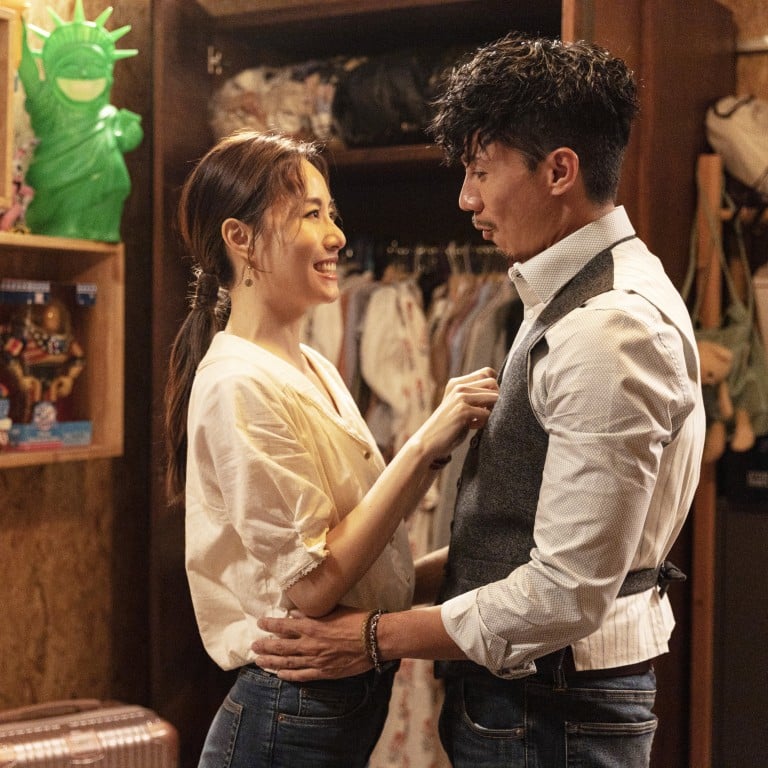 Review

|
Table for Six movie review: Dayo Wong, Stephy Tang lead charming ensemble cast in wordy family comedy originally meant for Lunar New Year
Wong plays one of three half-brothers sharing a Hong Kong apartment, the setting for Sunny Chan's film, and the story plays out over a series of dinners
One brother has a steady girlfriend, another is sore from a recent break-up, and when his ex turns up on the arm of the third brother, comedic mayhem ensues
3.5/5 stars
Table for Six is probably the first Lunar New Year comedy in Hong Kong film history to be repackaged as a Mid-Autumn Festival release – and that unplanned change, a consequence of Covid-19 control measures that forced local cinemas to shut down for months in early 2022, somehow suits this movie just fine.
A dialogue-driven ensemble comedy that takes place over several dinners in one single location among a cast of six characters, this second feature by writer-director Sunny Chan Wing-sun (
Men on the Dragon
) has a play-like quality that sets it apart from most other Lunar New Year movies with their haphazard scripting.
After scoring big with his last two films, the Lunar New Year blockbusters
Agent Mr Chan
and
The Grand Grandmaster
, Dayo Wong Tze-wah turns in a far more soulful – and less pretentious – performance as Steve, the eldest of three half-brothers who have long been cohabiting in the factory building apartment that was once their late parents' char siu pork kitchen.
As this unabashed melodrama opens, Steve, a professional photographer, meets Meow (Lin Min-chen), a popular internet model who happens to be his biggest fan, but is too traumatised by his last break-up from three years ago to reciprocate her interest.
Meanwhile, youngest brother Lung (Peter Chan Charm-man), a slacker who quit his last day job years ago, is too preoccupied with his burgeoning esports career to wed disgruntled girlfriend and cooking enthusiast Josephine (Ivana Wong Yuen-chi), who has inadvertently become the family's resident chef.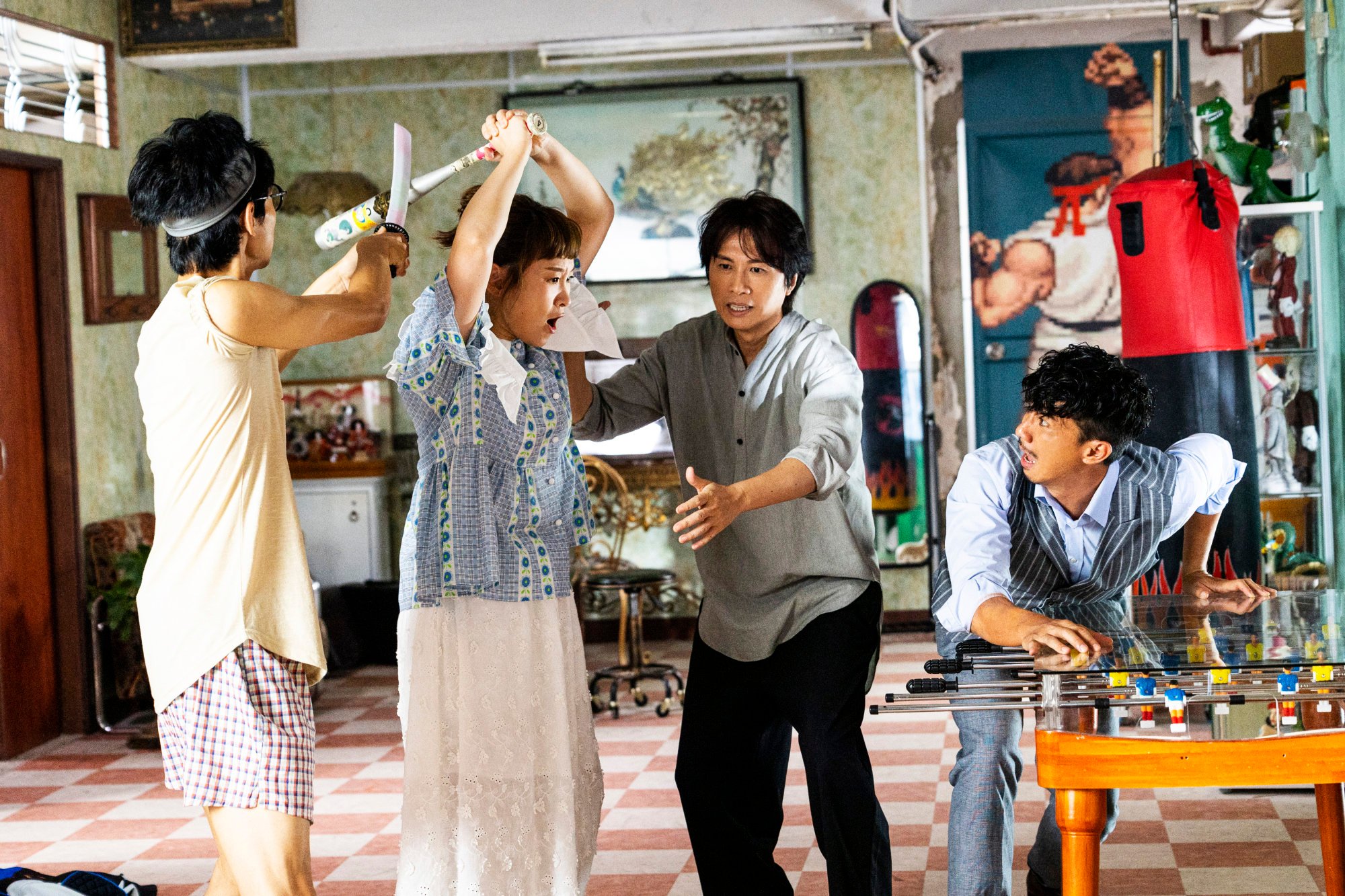 All hell breaks loose when second brother Bernard (Louis Cheung Kai-chung) brings home his new girlfriend, Monica (Stephy Tang Lai-yan) – the ex-girlfriend Steve has been smarting over. To make matters worse, it's discovered that Bernard had been interested in Monica all along, and that Steve's break-up with her was a misunderstanding.
Running for nearly two hours (about 30 minutes longer than most local comedies), this ambitious take on the cinematic chat fest tradition relies on the actors' sharp comic timing, some awkward scenarios straight out of sitcoms, and a litany of clever wordplay, to sustain interest.
Not every joke works, and for a few moments it does feel like the writer-director is trying too hard to be funny, although audiences who have grown tired of Hong Kong comedies' usually one-note delivery should appreciate Chan's attempt at something refreshing.
While things do get farcical, his story never loses touch with its heartwarming core.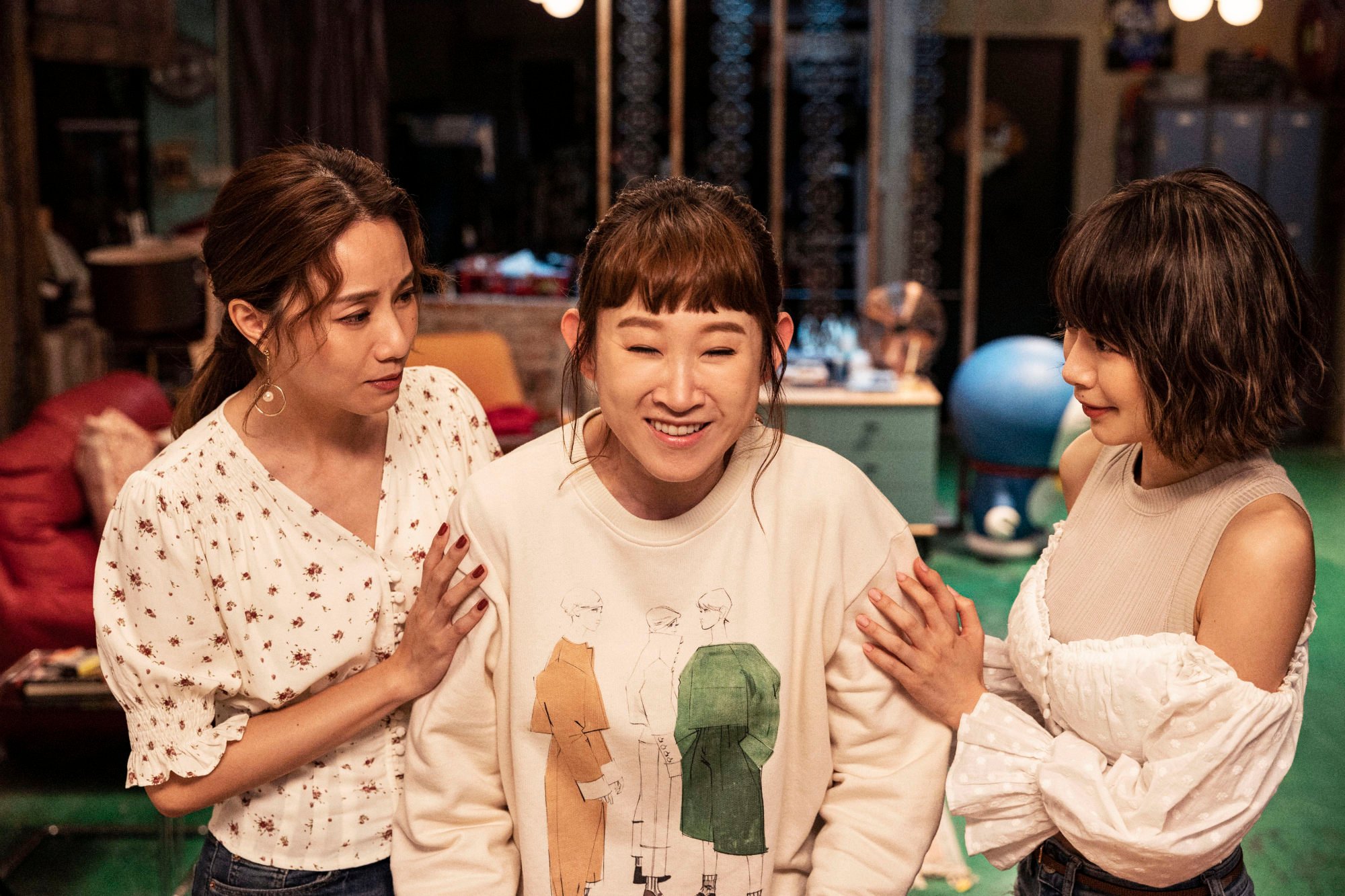 That he manages to get some mileage out of the cliched idea that family always sticks together is also a testament to the cast's effective chemistry.
Even Lin, the Malaysian singer-actress who has been restricted to decorative roles in her Hong Kong film appearances to date, gets to show her acting chops in an emotional scene opposite Wong.
Want more articles like this? Follow
SCMP Film
on Facebook