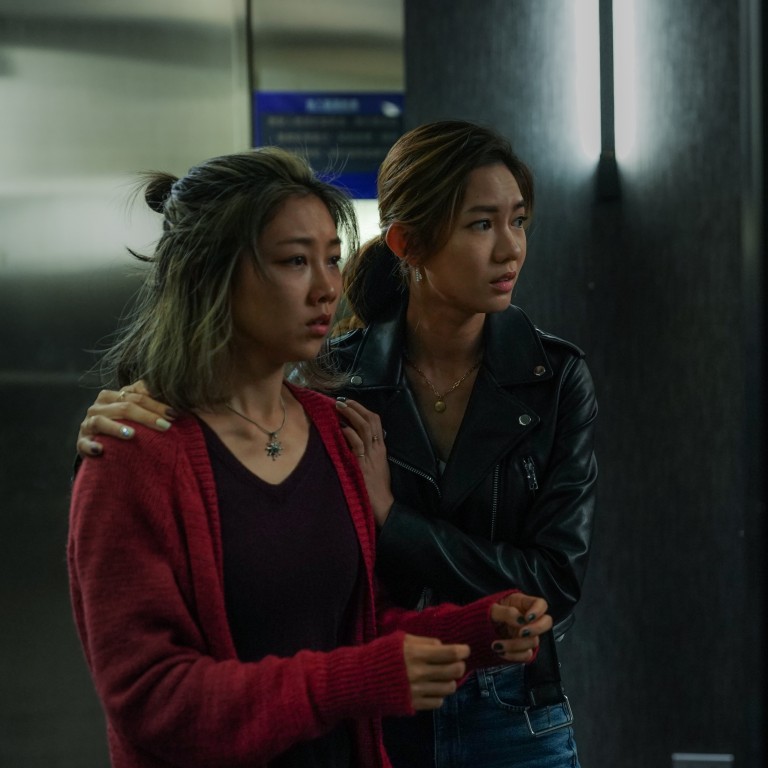 Review

|
Tales from the Occult movie review: spooky anthology by Fruit Chan and others offers fun departures from Hong Kong cinema's usual horror output
Lower-budget horror movies are experiencing a renaissance in Hong Kong as borders remain a barrier to co-productions with China – enter Tales from the Occult
The film is split into three segments, written and directed by three filmmakers, including Fruit Chan. Together they make an atmospheric Hong Kong horror movie
3.5/5 stars
If there is one positive that the Hong Kong film industry could take from the pandemic, it is probably this: with borders shut, investors fixated on lucrative co-productions with China were suddenly willing to entertain pitches on smaller, Hong Kong-oriented genre films that otherwise have no place in today's filmmaking ecosystem.
This has included a brief renaissance of lower-budget horror movies, the latest example of which is Tales from the Occult. Written and directed by three filmmakers of varying statures, the omnibus film features idiosyncratic stories, all set in old buildings.
It opens with the psychological thriller The Chink, the first directing effort by Macau-based screenwriter Wesley Hoi Ip-sang. In it, Cherry Ngan Cheuk-ling plays Yoyi, a pop singer who was traumatised as a high school student when she discovered a dead body in a back alley but did not report it.
When she moves into a newly redecorated flat, Yoyi has the feeling that something is creeping around – a fear not helped by the frequent absence of her best friend (Ng Wing-sze) and married boyfriend (Kelvin Kwan Chor-yiu). Is it the dead man from years back, her hunky neighbour or some random stranger that is behind her nightmare?
Setting a satirical tone is Fruit Chan Gor's Dead Mall, set in a possibly haunted shopping centre that was once the scene of a deadly fire. A lively opening sees unethical investment influencer Wilson (Jerry Lamb Hiu-fung) sing the praises of the half-empty venue during a live-stream … as paid extras wander around behind him.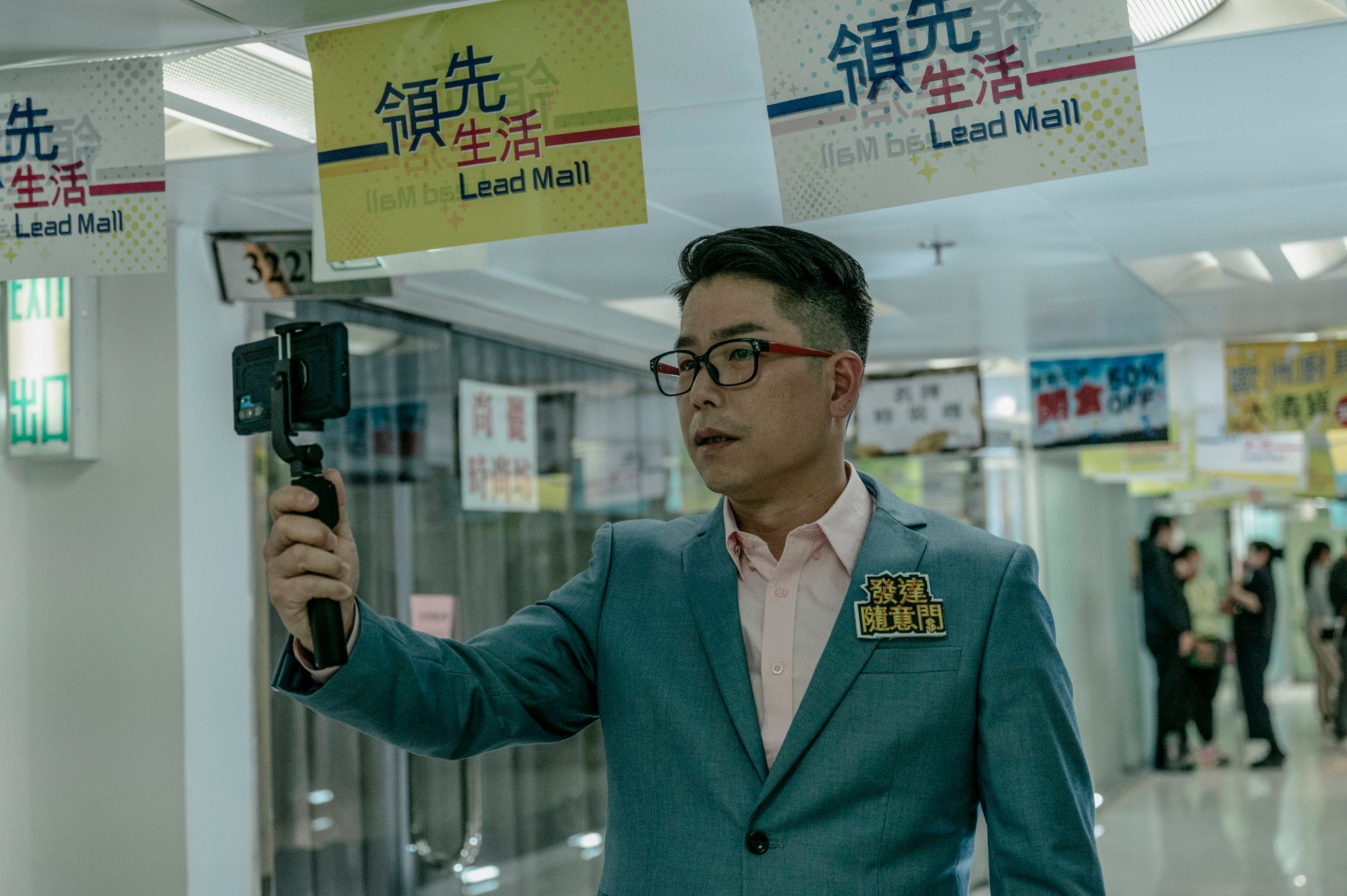 Wilson soon sees a mysterious person in a gas mask lurking in the background, and he is joined by Cecilia So Lai-shan's occult interest influencer. Chan's segment then devolves into slasher territory and the non-linear story unfolds via three concurrent live-streams.
In
A Witness out of the Blue
director Fung Chih-chiang's thoroughly entertaining part
The Tenement
, rising actress Sofiee Ng Hoi-yan plays Ginny, an internet author whose writing of a crime story is interrupted when she encounters a weird-looking figure in the stairwell of her half-deserted tenement building.
As the tenants ponder how to deal with that "thing" (preferably without making their properties' values drop), Fung draws an unexpectedly funny performance from Richie Jen Hsien-chi, who plays a formidable gangster in hiding. The director's ability to mix genres has been put to great use here.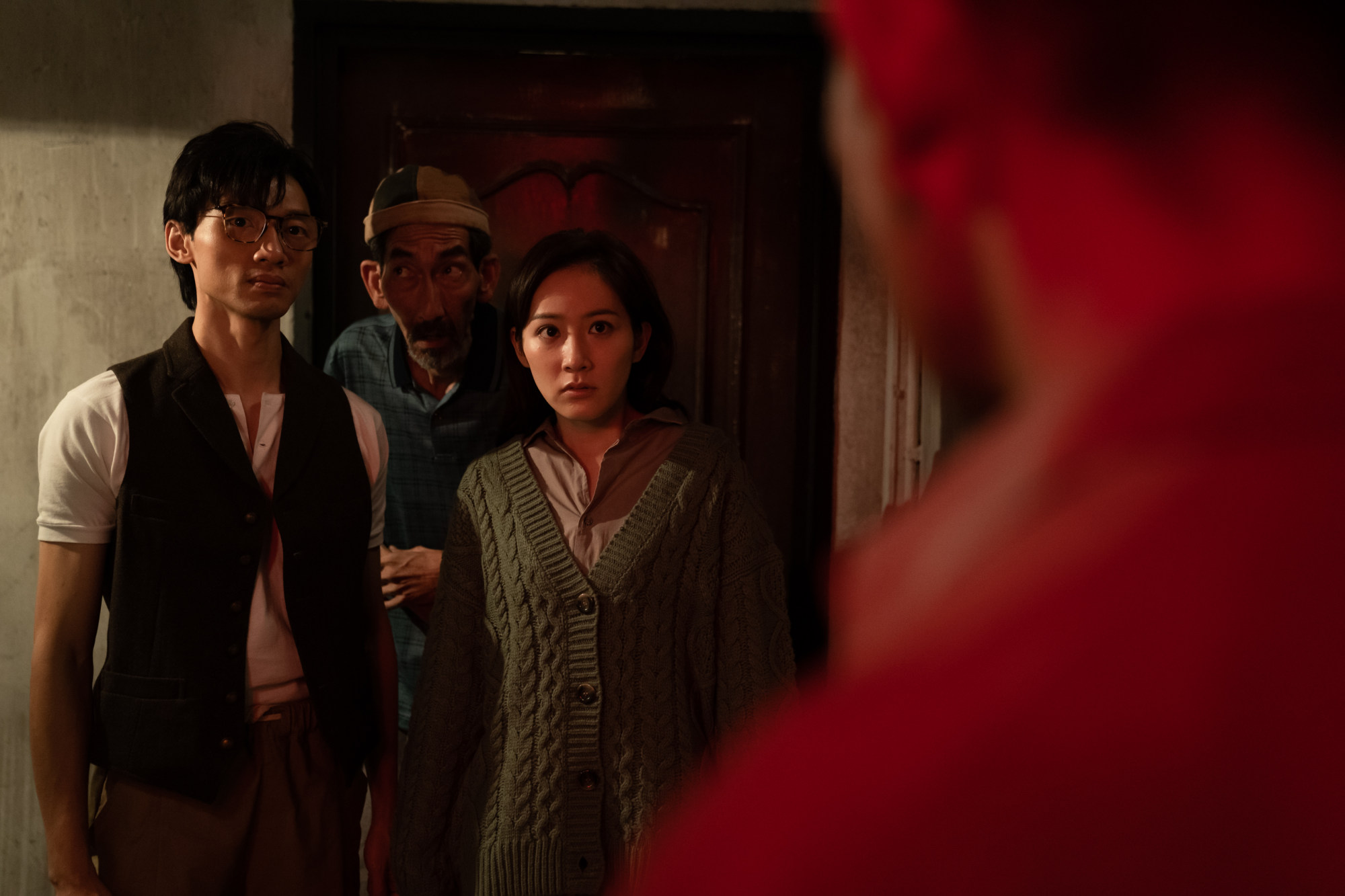 While Hoi's debut plays its horror/thriller premise straight, Chan's wildly playful part echoes the chaotic energy of his recent horror comedy
Coffin Homes
to good effect. Fung's contribution is more of a dark comedy with paranormal themes than anything remotely scary, and it also has the best writing out of the three.
Taken together, the parts of Tales from the Occult make a consistently atmospheric whole – and offer a welcome change of pace in Hong Kong horror cinema, which has grown increasingly stale.
Want more articles like this? Follow
SCMP Film
on Facebook