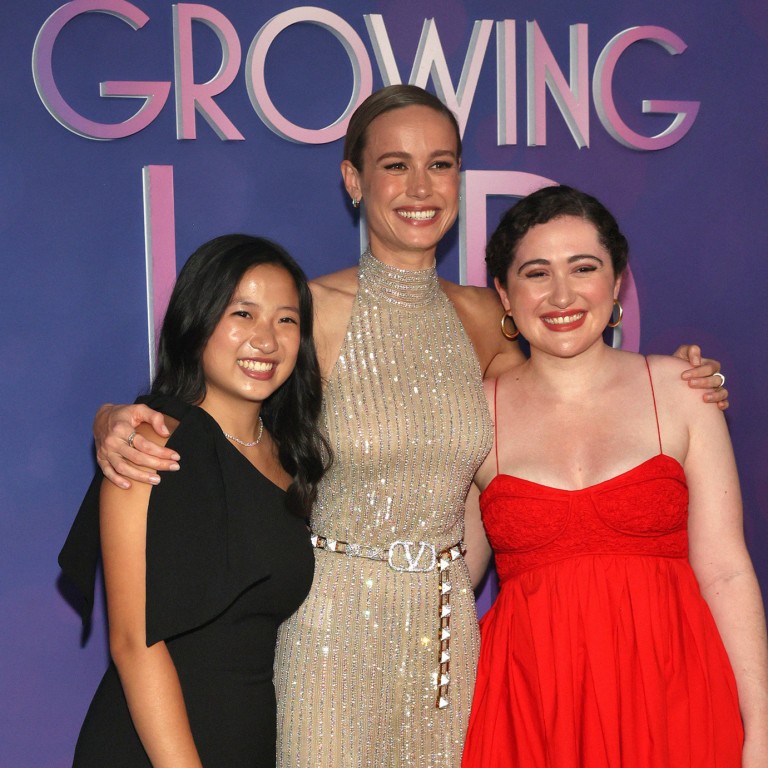 'We know an Avenger': pair in Brie Larson Disney+ docuseries Growing Up on working with the Captain Marvel star to tell their story of fighting menstruation stigma in a US high US school
Disney+ docuseries Growing Up has an episode about best friends who sought to promote menstrual equity and acceptance at their US high school
Isabel Lam and Clare Della Valle are pinching themselves about working with Brie Larsen, and miffed they couldn't extract any Marvel Cinematic Universe secrets
When an Avenger taps you for an important mission, you do not question it. You just assemble.
That is what Isabel Lam, 20, and Clare Della Valle, 21, did when they were contacted by the producers of Growing Up, a Disney+ docuseries created by Captain Marvel star Brie Larson that highlights the stories of 10 young adults.
Lam and Della Valle had earned national attention for helping to organise a Period Day rally in the US city of Philadelphia, and
Disney+
wanted to feature the childhood best friends in the show's first season.
Growing Up
has an entire episode dedicated to Lam, now a University of Pittsburgh third-year student, and Della Valle talking about their formative years in Lackawanna County in Pennsylvania and how they started a chapter of "Period: The Menstrual Movement" at their high school to promote
menstrual equity
– making menstrual products either free or more affordable – and acceptance.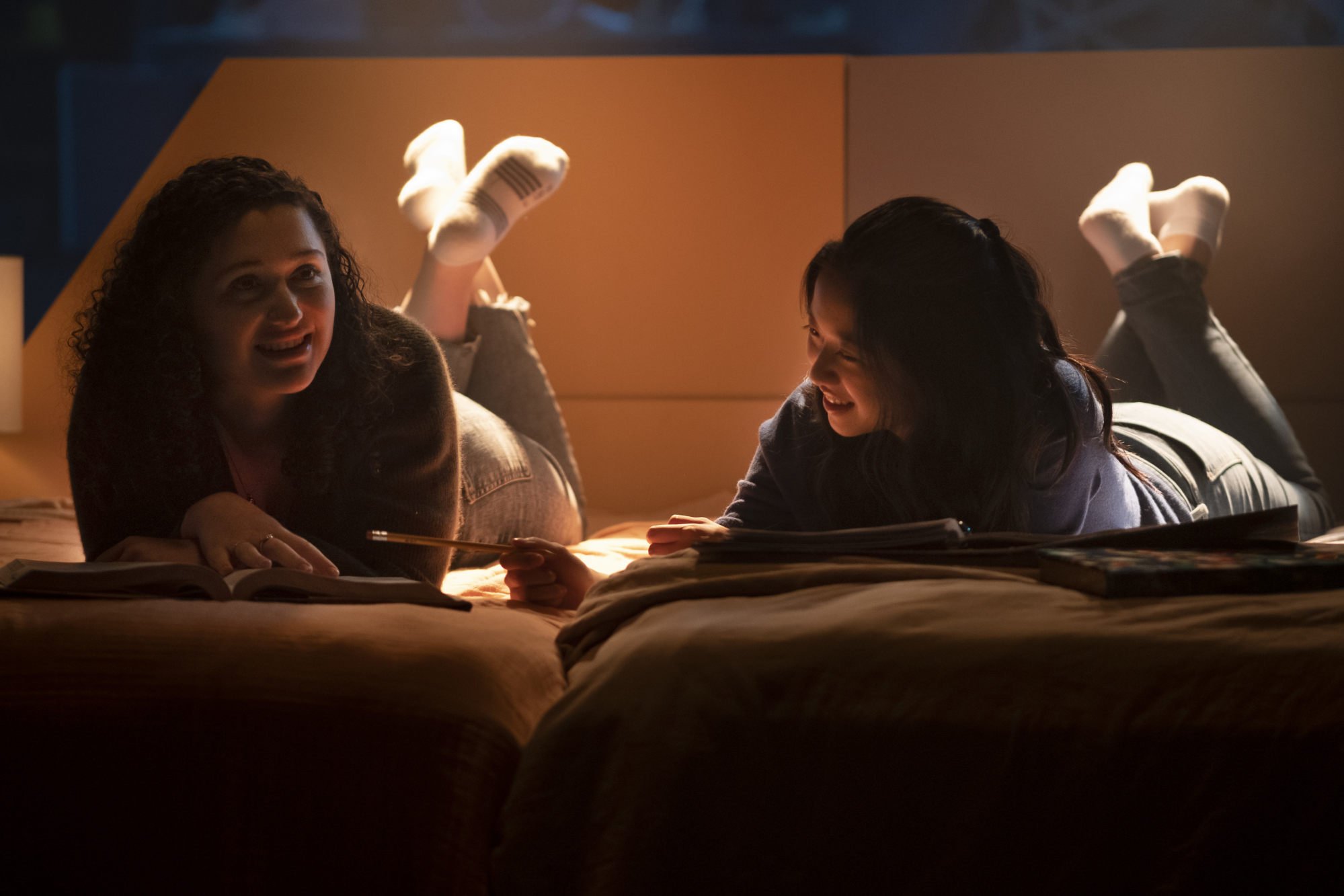 "We're from a small town in northeast Pennsylvania," says Della Valle, now a third-year student at Cornell University in New York. "The thought that you can click on my face on Disney+ is insane."
Lam says she used to feel like a bit of an outsider because she was one of the few Asian Americans in Clark Summit, the town where she grew up. She says many locals refer to it as "the bubble" because of its insularity.
That said, both Lam and Della Valle love their hometown and agree having each other made growing up there a much more pleasant experience.
Much of their
Growing Up
episode is dedicated to the "Period" chapter they started at their high school, which has continued to work towards the goal of erasing the
stigmas surrounding menstruation
.
They got quite a bit of resistance from teachers, parents and their peers at the time, but Lam and Della Valle were able to lay a strong foundation. The club has continued to hold regular meetings and provide students with menstrual products long after their graduation.
"It's so amazing to see how it's come to fruition," Lam says. "Nowadays, my siblings are telling me that if someone is on their period, it's a given that there's
free menstrual products
in the bathrooms for students to use."
As far as Lam is concerned, ending up at the University of Pittsburgh was the "best decision of my life". She is majoring in political science and economics while also serving as the vice-president of operations on the student government board.
Della Valle, who is studying industrial and labour relations at Cornell, has only got to visit Lam at the University of Pittsburgh once so far, but enjoyed her time there. She is currently studying abroad at Trinity College Dublin in Ireland.
Della Valle and Lam first heard from the
Growing Up
team in February 2020. They said the original idea was to do most of the filming documentary-style in Clark Summit, but the
Covid-19 pandemic
forced the production team to pivot and shoot their episode in a Brooklyn studio with actors standing in for their old classmates and teachers.
Their Growing Up episode also includes a few scenes towards the end shot on the campuses of their universities.
Overall, it took about two-and-a-half years from that first email for Growing Up to come together. Neither Lam nor Della Valle had any experience in the entertainment industry going into this endeavour. Both credited Larson, who directed their episode, for making them feel comfortable and safe while telling their stories.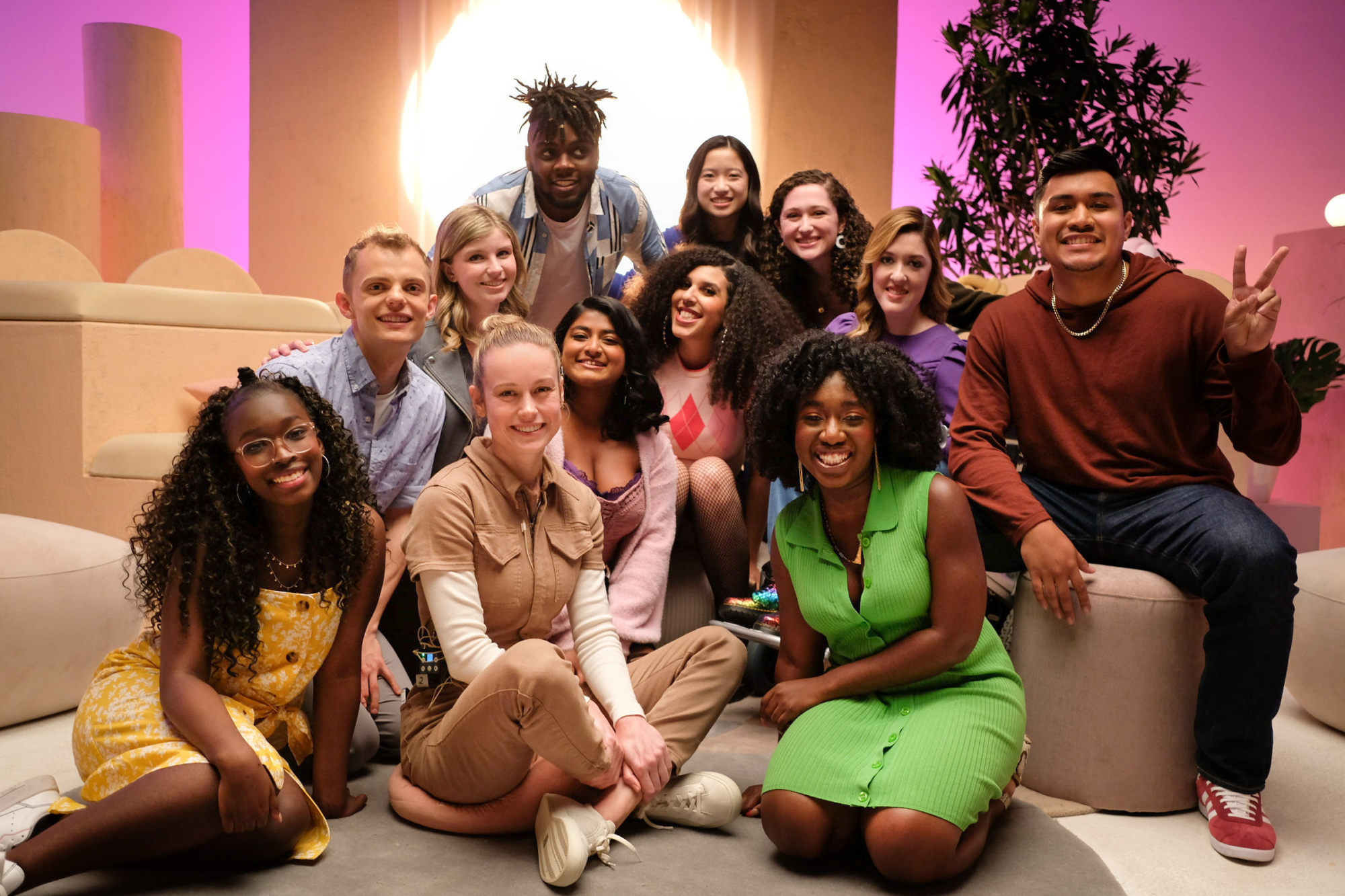 "
Brie
is so down to earth and nice," Lam says. "It's very crazy to think we've known her for years now, plural. From the start, it was clear that she wanted to find the best way to deliver our story. Her dedication and availability was always something we really appreciated."
As Della Valle puts it: "The fact we can say we know an Avenger is pretty cool." She says they tried to extract Marvel Cinematic Universe secrets from Larson while on set, but she was "like a lockbox" and gave them nothing.
Another huge part of their Growing Up experience was taking part in confessional interviews conducted in the same room as all the other "heroes" featured on the show.
Lam and Della Valle say it was helpful to hear in real time that their Growing Up castmates could relate to their adolescent experiences and feelings. They are still in communication with many of those folks via an ongoing group chat.
"When you're able to share and connect with other people, that's how community is made," Della Valle says. "And I think we both found community in the other heroes on the show."
While Lam says she had fun making Growing Up, "you probably won't see me at casting calls" going forward. Working on this show gave her a deeper appreciation of who she is and the sacrifices her parents made to give her and her siblings the best lives possible.
"They came to this country with nothing," she says. "Being able to highlight my cultural identity has been a pretty big moment for them, and I'm glad I could make them proud in some way – because I'm insanely proud of them and the rest of my community."