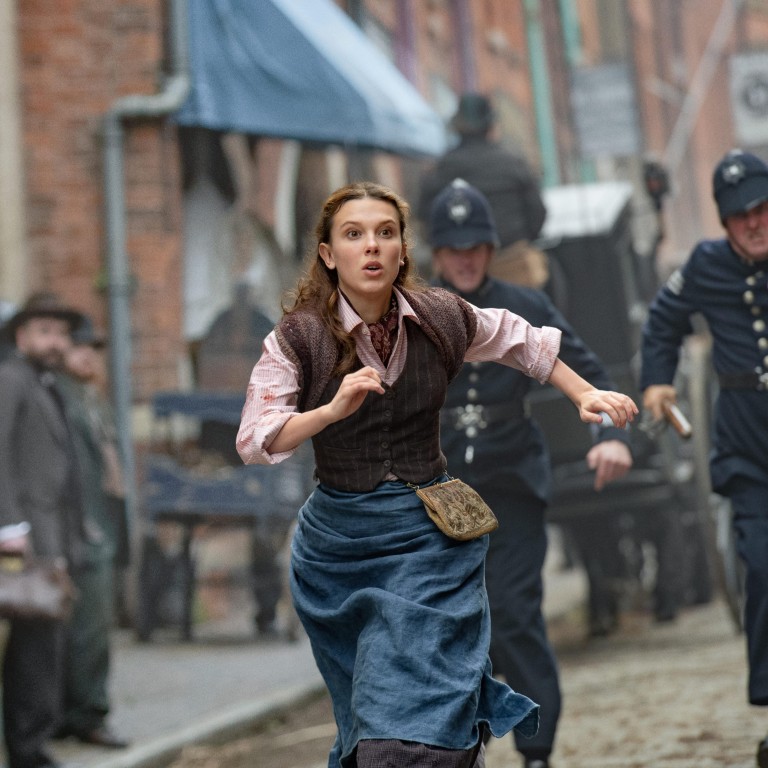 Review

|
Netflix movie review: Enola Holmes 2 – Millie Bobby Brown, Henry Cavill return as detective siblings in hugely entertaining sequel
Millie Bobby Brown reprises her role as Sherlock Holmes' little sister, a detective in her own right; Henry Cavill plays Sherlock
This sequel is full of action, intrigue and romance, and it champions the early women's rights movement
4/5 stars
A missing match girl sparks a new mystery for Sherlock Holmes' precocious little sister in her second feature-length outing, inspired by the novels of Nancy Springer.
Stranger Things star Millie Bobby Brown reprises her role as Enola Holmes in a rollicking Victorian adventure that surpasses its already commendable predecessor.
Deftly blending action, intrigue and a dash of romance, Enola Holmes 2 also champions the emerging women's rights movement, while remaining faithfully in lockstep with Arthur Conan Doyle's distinctive style of deductive detective work.
The action picks up with Enola eager to establish herself as a bona fide detective, apart from her celebrated older sibling and legal guardian, Sherlock, gamely played again by Henry Cavill.
She opens her own detective agency, but fails to secure a client until she is commissioned by a young urchin from the Lyons match factory to track down her missing sister.
The case whisks Enola well out of her comfort zone, from the city's typhus-infected backwaters to the masquerade balls of high society, as she unearths theft, blackmail, murder and high-level corruption.
Sherlock is wrestling with a case of his own, meanwhile, tracing suspicious movements of vast sums of money between government officials and powerful corporate entities.
If audiences can be assured of anything, it's that Enola and Sherlock's cases will inevitably be intertwined, and returning writer Jack Thorne and director Harry Bradbeer do a great job keeping viewers guessing as the truth is meticulously exposed.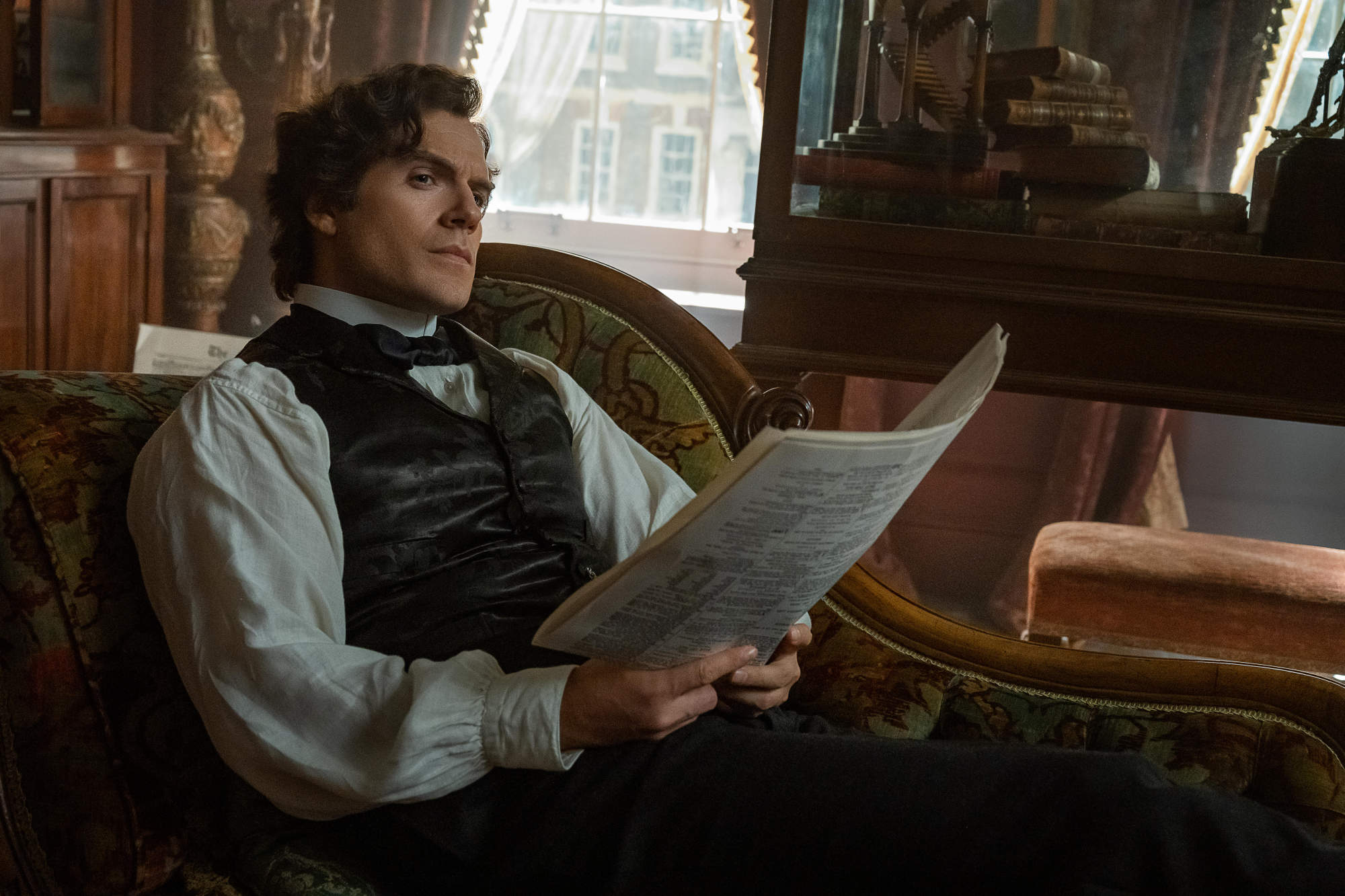 There is a whiff of
Harry Potter
to the adolescent crime-fighting antics, enhanced by appearances from Hogwarts alumni Helena Bonham Carter, as Enola's mischievous mother, and David Thewlis as the sinister Chief Inspector Grail, whose motivations appear to extend far beyond upholding the law.
Another key influence, somewhat surprisingly, is Phoebe Waller-Bridge's mould-breaking comedy series Fleabag.
Enola repeatedly breaks the fourth wall, addressing the audience directly to confess her insecurities, or more often, her romantic yearnings for the dashing Lord Tewkesbury (Louis Partridge). Fortunately, these prove more family-friendly than Fleabag's frequently jaw-dropping asides.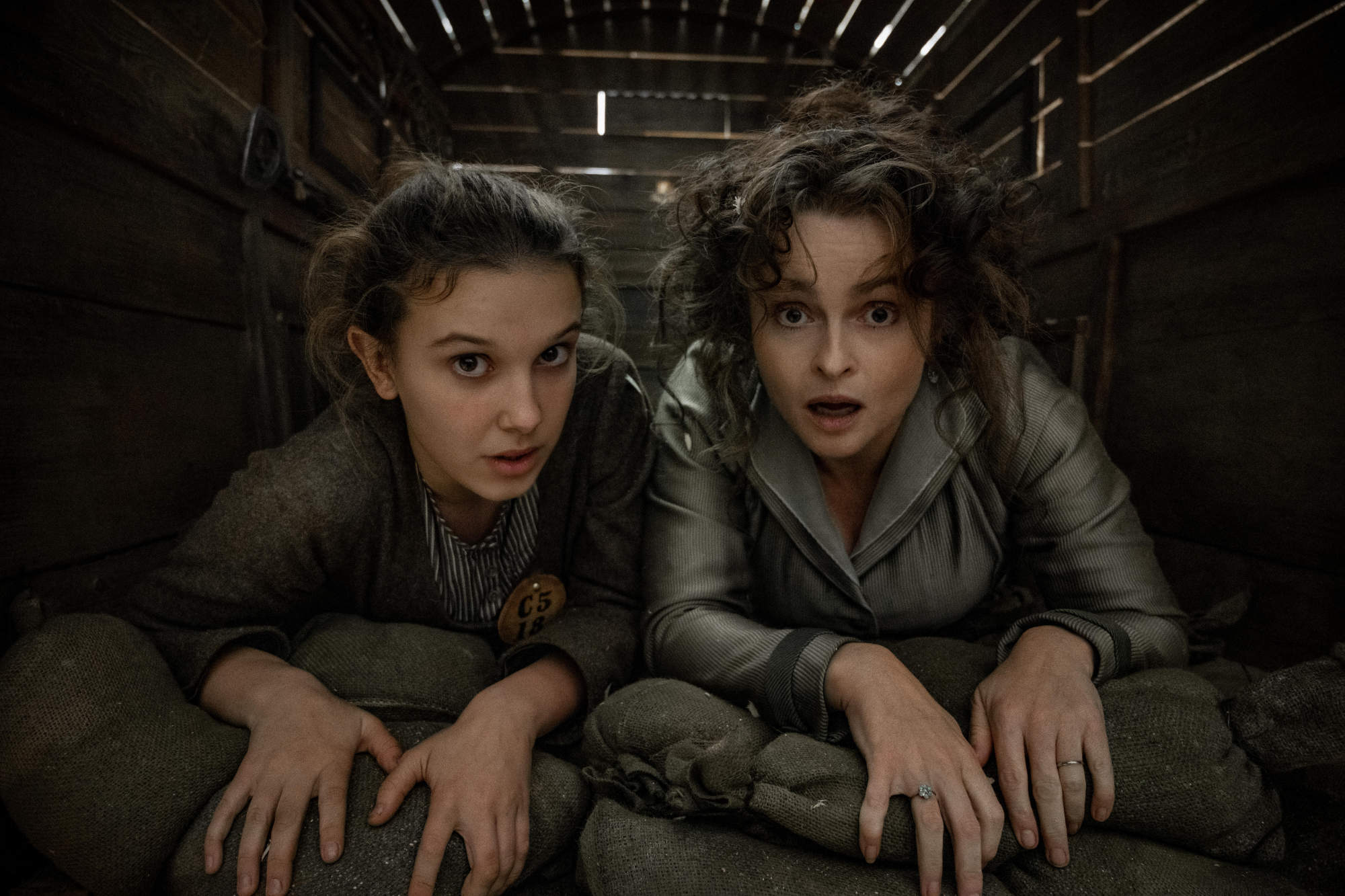 As with almost every Netflix feature, Enola Holmes 2 runs a little long, but sustains an engaging youthful exuberance throughout, thanks in large part to its female star.
Brown, who also serves as a producer, has found the perfect vehicle here to see her through the difficult transition from child performer to adult star.
On the evidence of this cracking case, Enola Holmes is a franchise set to run and run.
Enola Holmes 2 will start streaming on Netflix on November 4.
Want more articles like this? Follow
SCMP Film
on Facebook