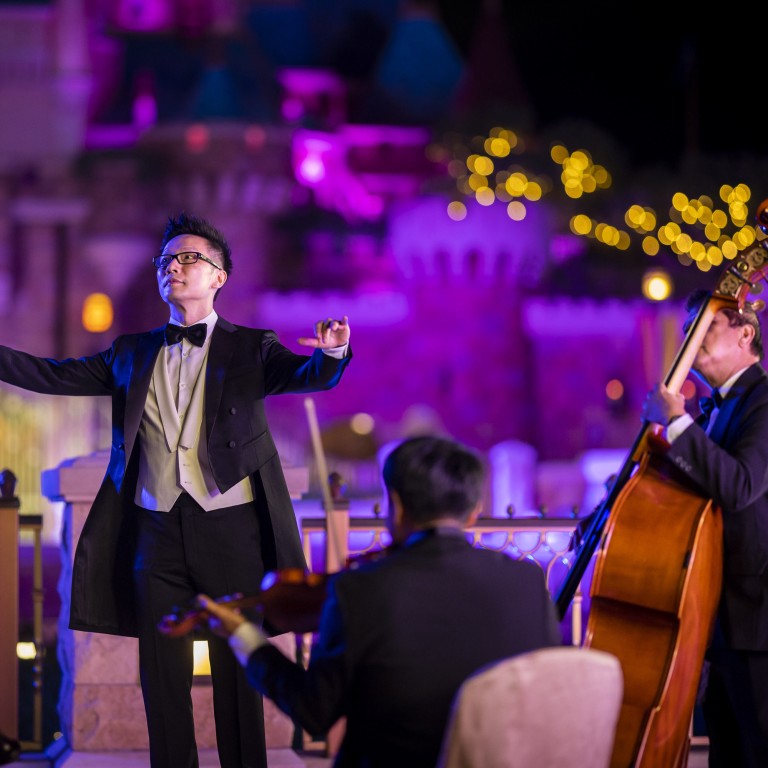 Hong Kong Disneyland begins a 'new Christmas tradition' with concert series, while World of Frozen is expected to open in 2023
The park's Disney Live in Concert, divided into three themed programmes – classical, jazz and musical – will be staged over three weekends
Hong Kong veteran music composer and producer Chiu Tsang-hei will be conducting the Hong Kong City Pops Orchestra in the classical music programme
Christmas arrives early at Hong Kong Disneyland this year with a live concert series that draws material from popular musical repertoires and Disney's own musical canon.
The "holiday musical celebration" showcase is divided into three themed concert programmes: classical music, jazz and musical.
Disney Live in Concert – not to be confused with another show of a similar title to be held at the Kowloon Bay International Trade and Exhibition Centre in December – will be staged in front of the park's Castle of Magical Dreams over three weekends, from November 25 to December 10.
Hong Kong veteran music composer and producer
Chiu Tsang-hei
will be conducting the Hong Kong City Pops Orchestra for the classical music programme.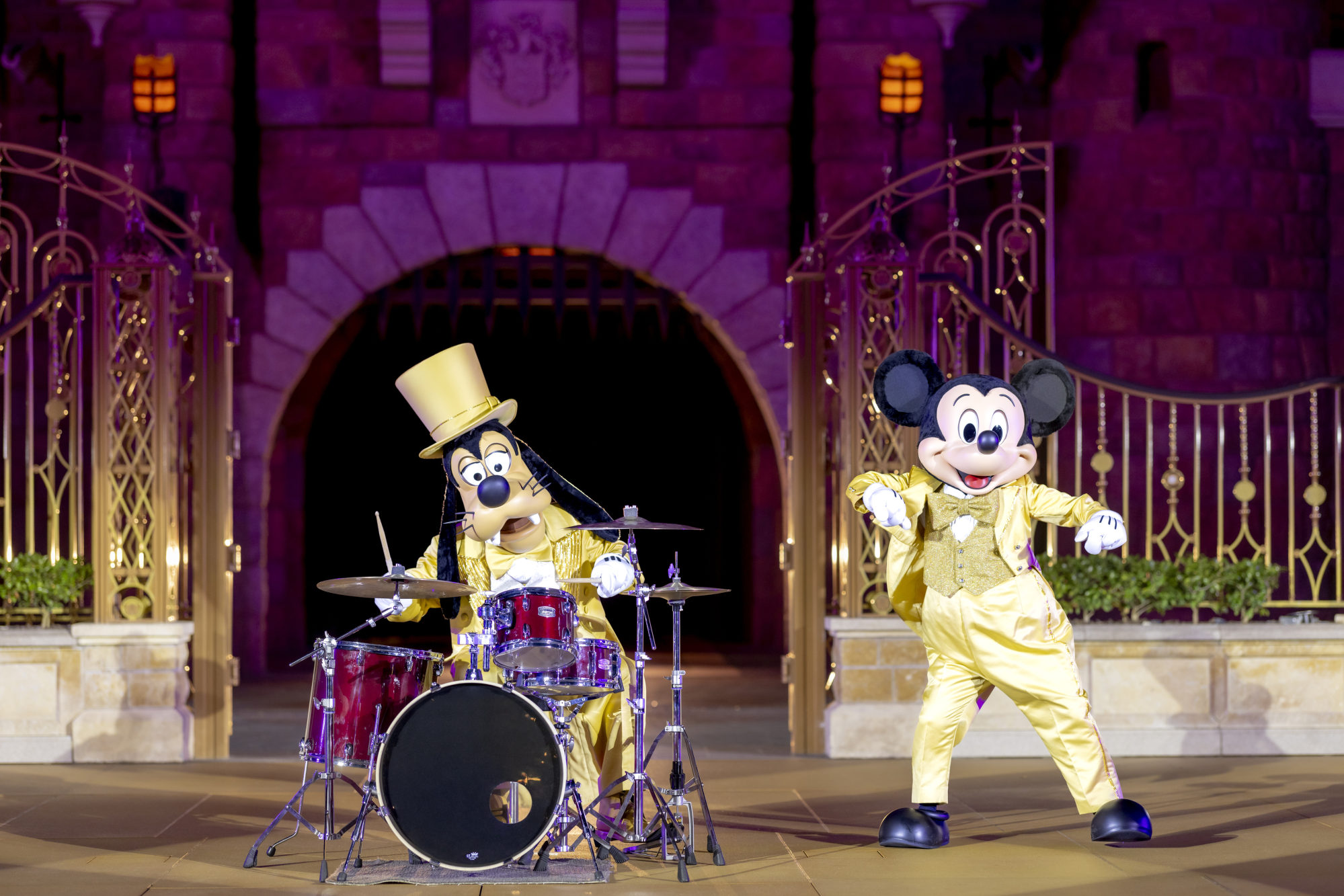 Alex Clifton, executive director of entertainment and costuming, Hong Kong Disneyland Resort, says the park's collaboration with the
Hong Kong Philharmonic Orchestra
last year was very well received.
"Guests told us they loved it and wanted more – so we are offering guests a series of six concerts this time round," he says. "Music is at the heart of storytelling at Disney, so we've taken that heartbeat and now begin a new Christmas tradition at Hong Kong Disneyland."
Mickey Mouse will open the first classical music show on November 25 dressed in his "Sorcerer Mickey" costume from the 1940 classic Fantasia, while Goofy will wear a new Big Band outfit for the two-night jazz programme the following week.
Guests for the series will include Hong Kong jazz musician
Eugene Pao
, singer Sherine Wong as well as musical performers
Crisel Consunji
and Jordan Cheng. Chiu's return to the conductor's podium for the classical music evening is an especial highlight to look out for.
"Chiu Tsang-hei brings his unique Cantopop style and perspective to the table – you'll get to watch him lead an orchestra of 40 performers and hear his cultural interpretation of the Disney classics," Clifton says, adding that the city and the park will benefit from collaborating with leading local talent.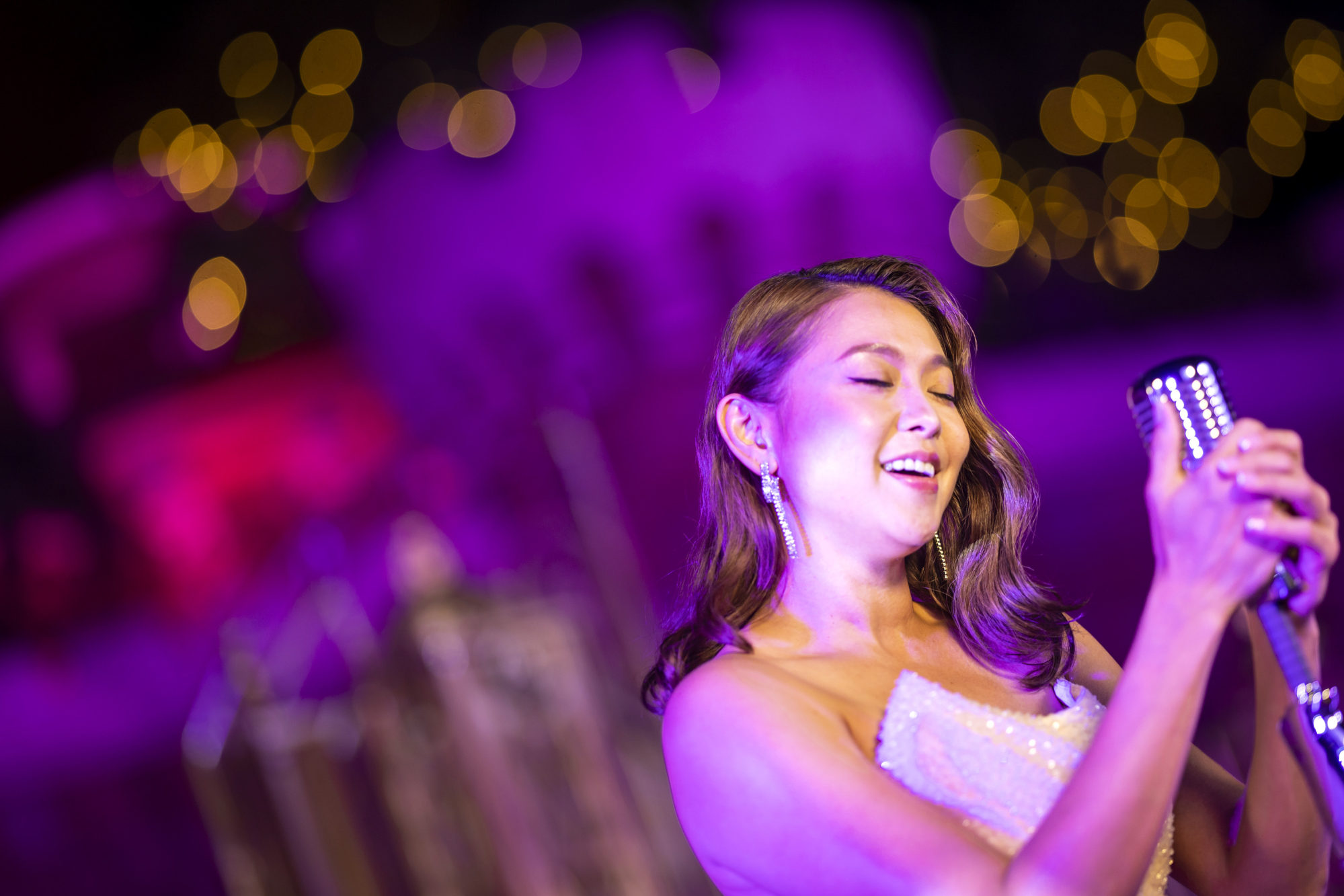 Chiu has been working with the Walt Disney Company for more than a decade, mostly in the Cantonese adaptations of film titles such as
Frozen
(2013),
Coco
(2017) and 2021's
Encanto
. He appeared on stage in last year's park performance with the Hong Kong Philharmonic.
"I grew up with Disney, watching classics like Beauty & the Beast and Lion King," says Chiu, who also conducted the Disney 90th Anniversary Concert with the Hong Kong Philharmonic at the Convention and Exhibition Centre in 2014.
"I am really thrilled that, in recent years, [Walt Disney Studios] have remade these [older] titles, and I personally got to be involved in their adaptations. Better still is that I now get a chance to perform their music, live."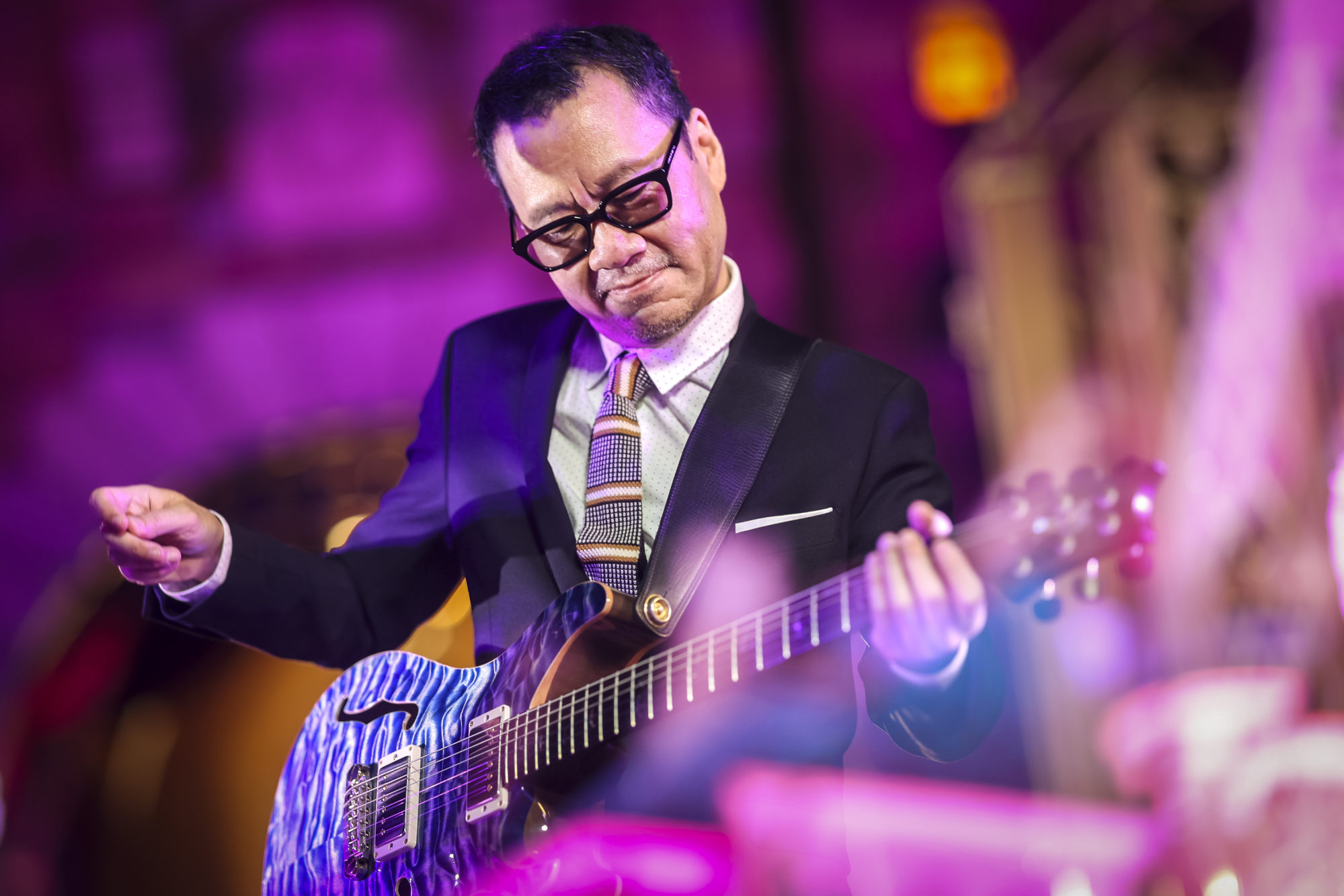 Chiu is a classical music enthusiast and a pop musician and he has worked with the Hong Kong Philharmonic, on and off, for more than two decades for "crossover concerts" that have headlined Cantopop singers such as Hacken Lee Hak-kan, Sally Yeh and Justin Lo Ting-wai.
Conducting the orchestra in last year's A Magical Nighttime Symphony was a challenge, he says, because the cross-genre programme included popular classical tunes such as music from The Nutcracker by Tchaikovsky; Disney songs like A Whole New World and Frozen Heart; as well as Christmas classics like Joy to the World and Jingle Bells.
"I had to do a lot of preparation for that. The result was great … or at least no one threw anything at me!" Chiu quips.
Chiu says the staging of a concert in front of the Castle of Magical Dreams is a challenge in itself as a live performance is held there right before the evening concert. The park's entertainment team has about 10 minutes to transform the venue into a space for 40 musicians, all wired up and ready to go.
"I'm thankful they [can] create this perfect environment for us to perform and show our best," says Chiu.
Hong Kong Disneyland will join the rest of the global Walt Disney family in celebrating the company's centenary next year. It was announced at the
D23 Expo in California
in September that World of Frozen, based on the hit movie franchise, will be coming to Hong Kong in 2023.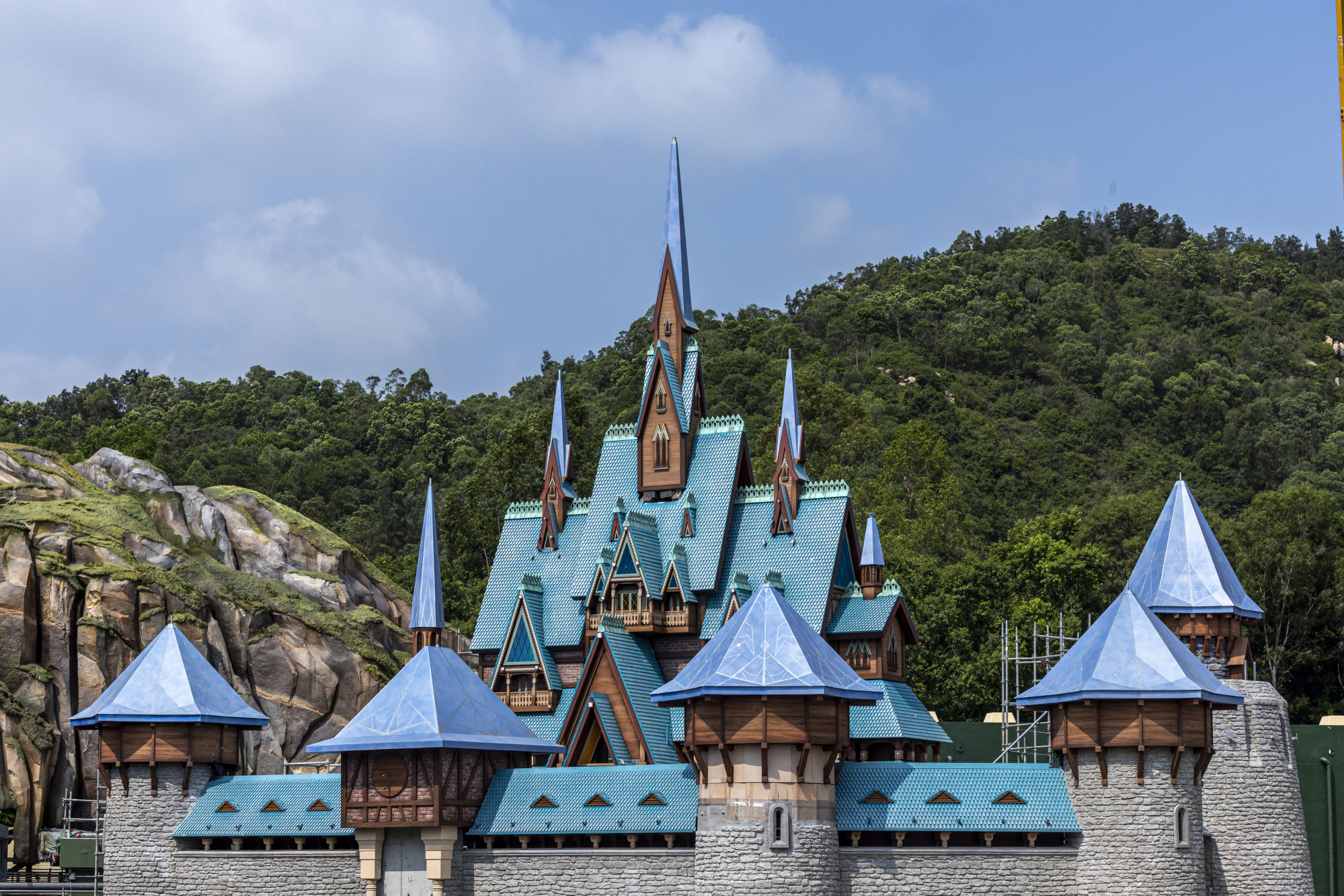 This world's first will be home to two new attractions: a Frozen-themed roller coaster called "Wandering Oaken's Sliding Sleighs" and "Frozen Ever After", where guests are invited to go on a whimsical journey to Elsa's Ice Palace. The immersive kingdom of Arendelle is expected to open in the second half of 2023.
Clifton says the coming live concerts are open to all park visitors, and every show will end with a big singalong to We Wish You A Merry Christmas.
"We will have parts of the performance in
sign language
, English and other languages spoken by our performers, as we celebrate the cultural diversity of our cast members," he says. "[And] we want to include and celebrate diverse Christmas traditions for guests of different backgrounds and cultures in Hong Kong."
Disney Live in Concert, November 25 to December 10, Hong Kong Disneyland