Review
Avatar: The Way of Water movie review – James Cameron's ocean-set sequel is intoxicating, with mesmerising visual effects
James Cameron's sequel to Avatar, the highest grossing film ever, combines visual effects with a story about prejudice, isolation and environmental exploitation
Ex-soldier Sully (Sam Worthington), his wife, Neytiri (Zoe Saldana) and their children have to flee the forest for the ocean where they meet an aquatic clan
4.5/5 stars
"The most dangerous thing about Pandora – you may grow to love her too much," remarks Jake Sully (Sam Worthington) in James Cameron's sequel to Avatar.
Fans of the original, still the highest-grossing movie of all time, will surely agree. The faraway planet at the centre of Cameron's sci-fi is an intoxicating place, even more so here.
The Way of Water sees former marine Sully now fully embedded in this world of blue-skinned aliens, the Na'vi. With his wife, Neytiri (Zoe Saldana), he has five children, both adopted and biological.
There will be trouble in paradise when Earth's "sky people" return. Antagonist Colonel Miles Quaritch (Stephen Lang), killed in the original, is back from the grave, his consciousness implanted in another avatar. He leads a platoon to capture Sully, seen as the leader of the Na'vi insurgency.
Sully and his brood have little option but to flee their forest home. They head for the ocean, where they meet the Metkayina clan, turquoise-coloured creatures with fins and tails suited for the water.
Leading the Metkayina are Tonowari (Cliff Curtis) and Ronal (Kate Winslet), although it is their daughter Tsireya (Bailey Bass) who is left to tutor Jake and Neytiri's kids – including the eldest, Neteyam (Jamie Flatters) – in how to commune with this aquatic environment.
It's these underwater scenes that are the film's true high point; the sheer artistry of the visual effects produced by Weta Workshop is staggering. You'll feel fully immersed once again in the beauty of Pandora, as Tsireya and her charges swim through this underwater 3D kingdom among shoals of weird, wonderful creatures.
Plot-wise, The Way of Water touches on prejudice, isolation and environmental exploitation (Pandora's creatures are being hunted for their unique properties), although it ultimately comes down to survival.
"This is our home … our fortress," says Sully, with Pandora under attack – notably by Brendan Cowell's lively, harpoon-wielding hunter Mick Scoresby. Jemaine Clement's biologist, and Edie Falco's ball-busting general, also lend some much needed colour.
The film can jar when oscillating between the CG-realised worlds and sequences with actors playing non-Na'vi characters, but for the most part The Way of Water is a sumptuous visual tapestry.
The three-hour plus running time zips by, with some splendid action scenes – one very reminiscent of Cameron's own Titanic. It might not have the intensity of Terminator 2: Judgment Day, still the director's best film, but it's yet another boundary-pushing big-screen spectacle from the absolute master of them.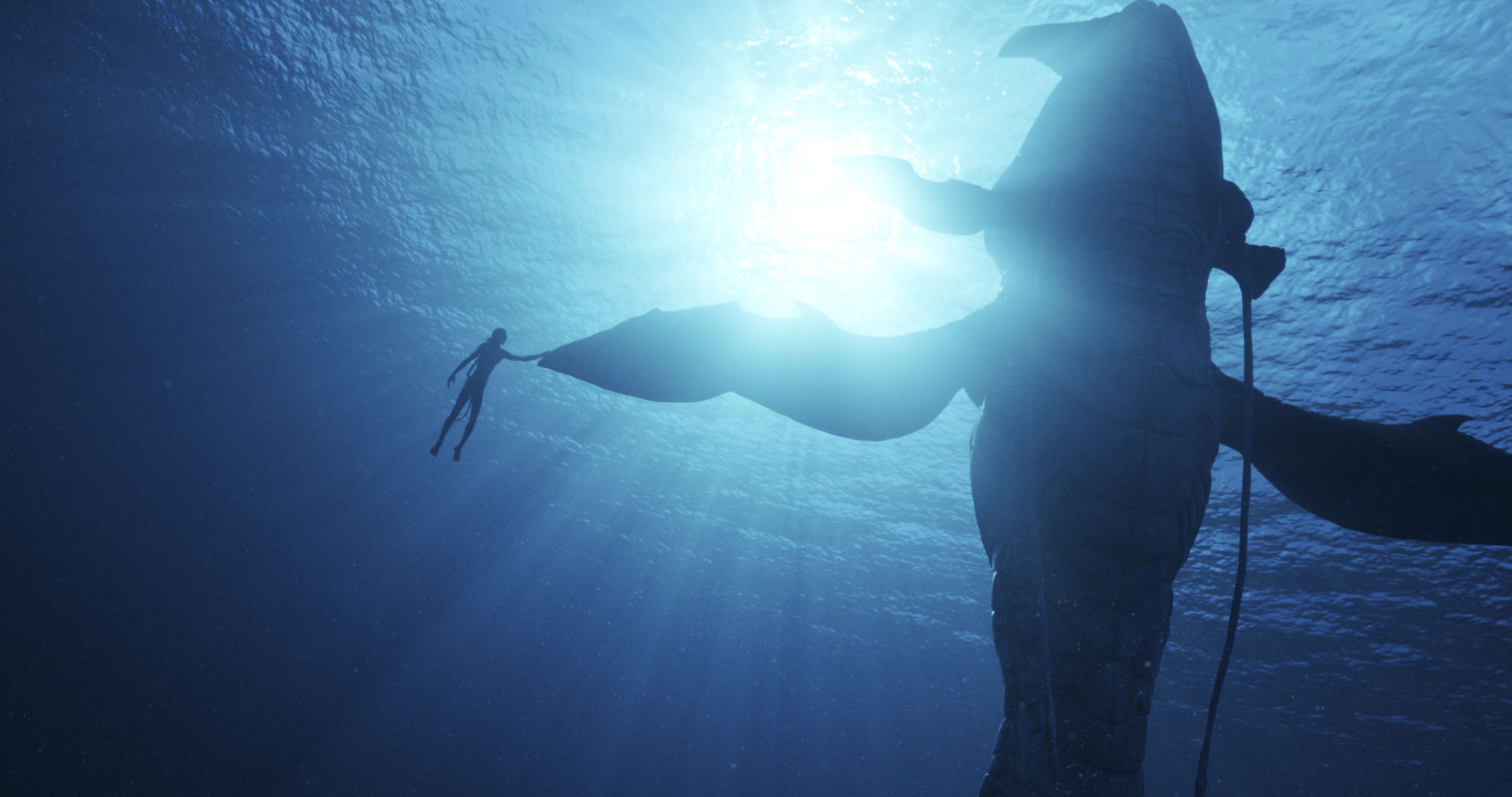 Want more articles like this? Follow
SCMP Film
on Facebook