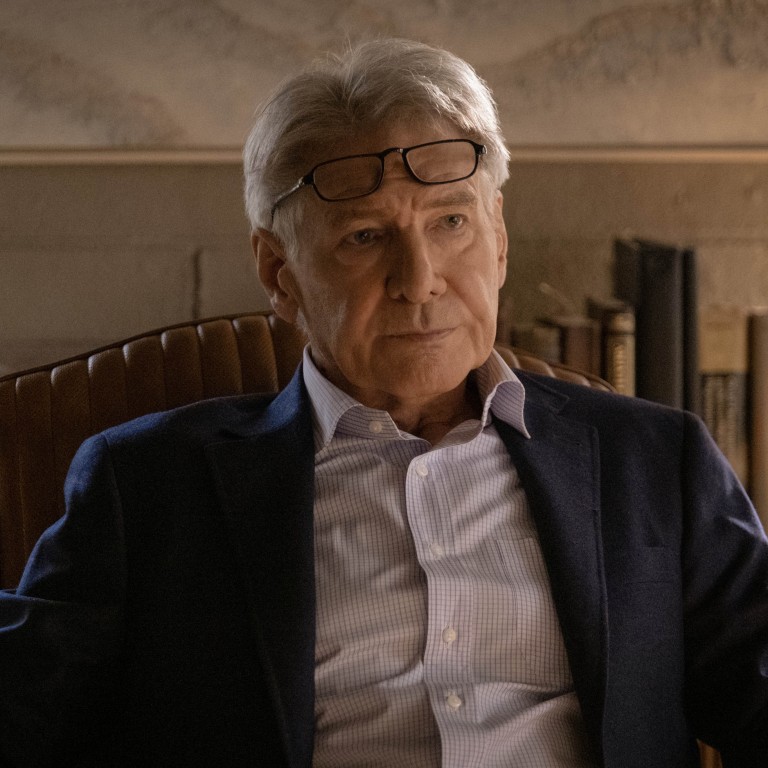 Harrison Ford shows 'genuine comedy moves' opposite Jason Segel in Apple TV+'s Shrinking – creators reveal how they lassoed Indiana Jones star
From the minds behind Emmy-winning Ted Lasso, Shrinking, which debuts this month on Apple TV+, is about a therapist who's brutally honest with his clients
The creators talk about the Star Wars actor's comic turn as the protagonist's boss, how they got him and why therapy is a 'great tool' for character development
Care to watch Indiana Jones get high?
That throwaway teaser – though entirely accurate – is but one reason to tune into Shrinking, a new dramedy series (premiering January 27 on Apple TV+) from the delightfully askew minds who conjured up the hit show Ted Lasso.
But don't look for many direct parallels between the two shows, one an Emmy-winning series about a hapless American football coach wrangling a British soccer team, and the other a new comedy about a filter-free therapist (Jason Segel) in the grips of debilitating grief.
"If there's any similarity between the two shows, it's that both are about people you hopefully want to spend more time with," says
Shrinking
co-creator Brett Goldstein, who was a writer on
Ted
Lasso
and
won an Emmy last year
for his role as cantankerous but loveable footballer Roy Kent.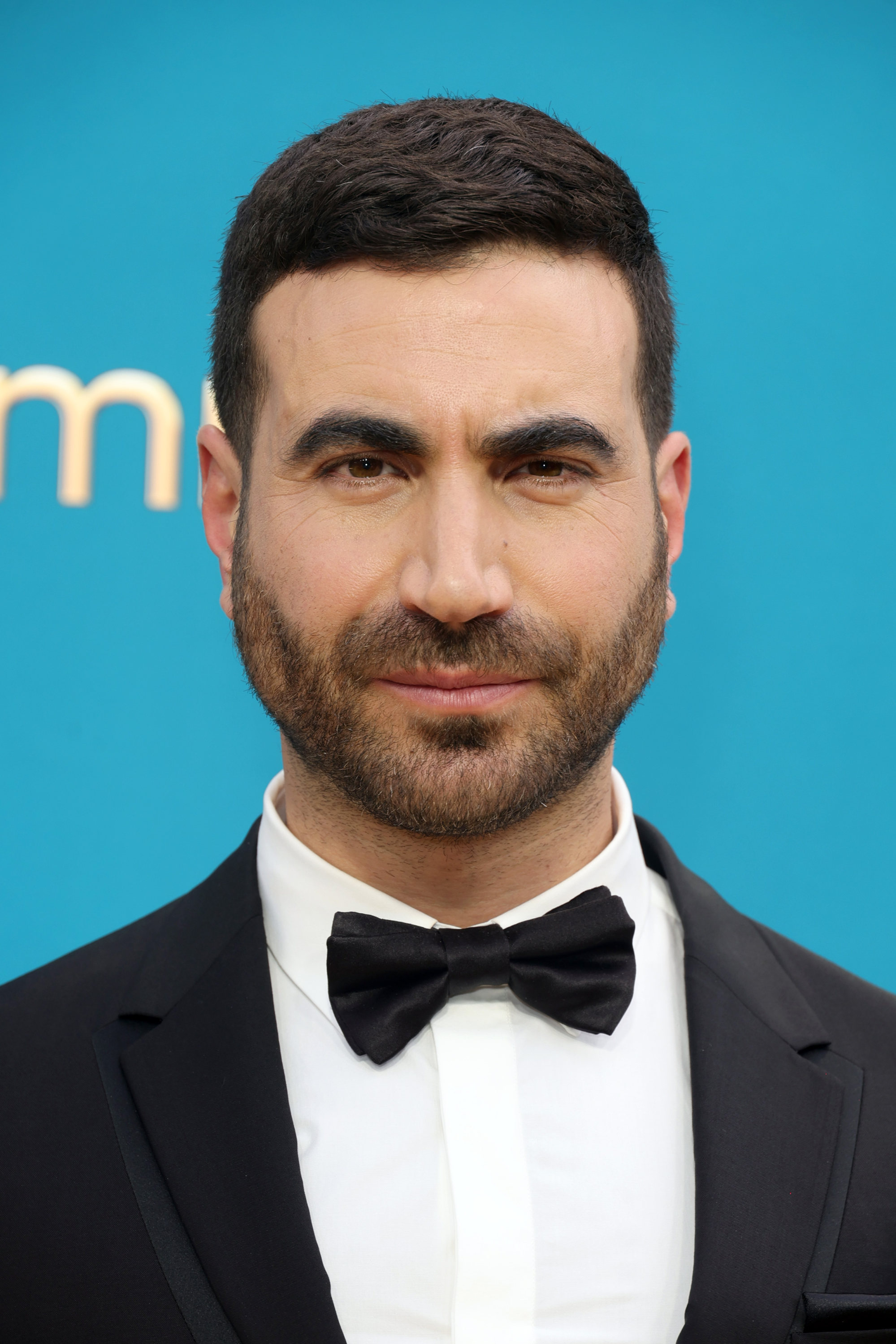 "There's mainly a consistency of vibe and an acknowledgement that things are rough, but we'll figure it out. We may go darker than Ted Lasso, but what underlies them both is a hopefulness," Segel adds.
Shrinking
may well find the
Ted Lasso
veterans scoring again. It's the story of Segel's grieving shrink, Jimmy Johns, whose crisis leads him to give his patients his unvarnished take on their problems as he works to reassemble the pieces of his life with the help of friends and colleagues.
That support network includes his neighbour Liz (Christa Miller), a mother with empty-nester blues, and feisty colleague Gaby (Jessica Williams, a former correspondent on American satirical news programme The Daily Show).
The gang's cognitive therapy office boss, Dr Phil Rhodes, is brought to grouchy life by none other than Harrison Ford, 80, who is enjoying his first small-screen heyday, thanks to
his star turn in Yellowstone prequel 1923
, alongside Helen Mirren.
Rhodes has a secret that at one point in the series finds him in a decidedly altered state, all to such dry comic effect as to make one wonder whether the man who played hard-boiled CIA operative Jack Ryan in Patriot Games and Clear and Present Danger might find a late-stage career on the stand-up circuit.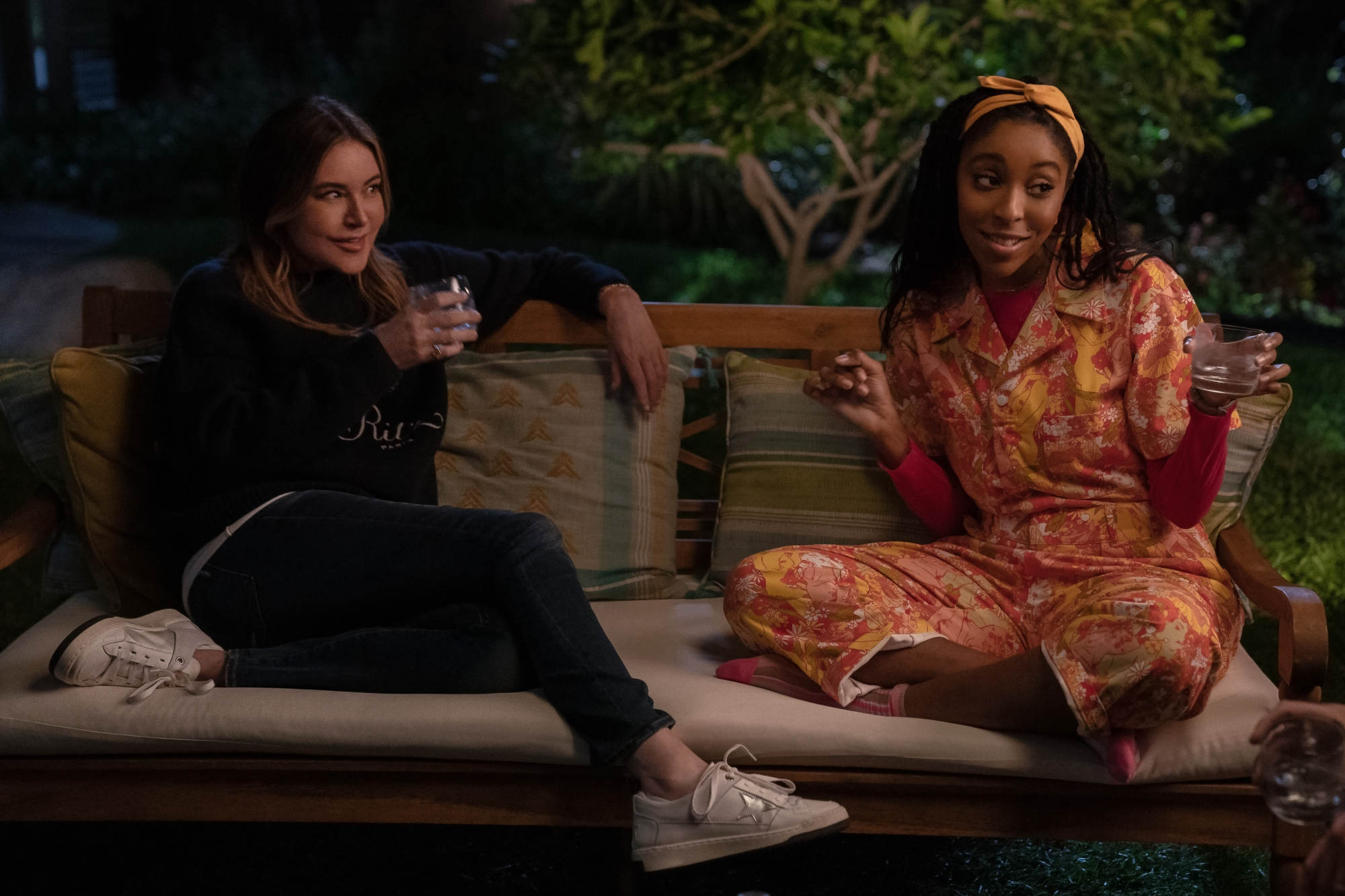 "It just shouldn't have been this easy [to get Ford to act in the series]," Goldstein says. from London, where he recently completed filming on the third and final season of Ted Lasso. He says the idea of getting the Hollywood A-lister was almost a joke in itself.
"We figured, 'Let's waste a day asking him, and then we'll find someone else'. It was likely throwing an idea down a well," he says.
But Bill Lawrence – who developed Shrinking with Goldstein mostly via Zoom calls, and co-created Ted Lasso with its star, Jason Sudeikis – had a bit of an in. Ford lives up the street from him in Los Angeles. "So I figured if I sent the script, at least he might know who I was," he says.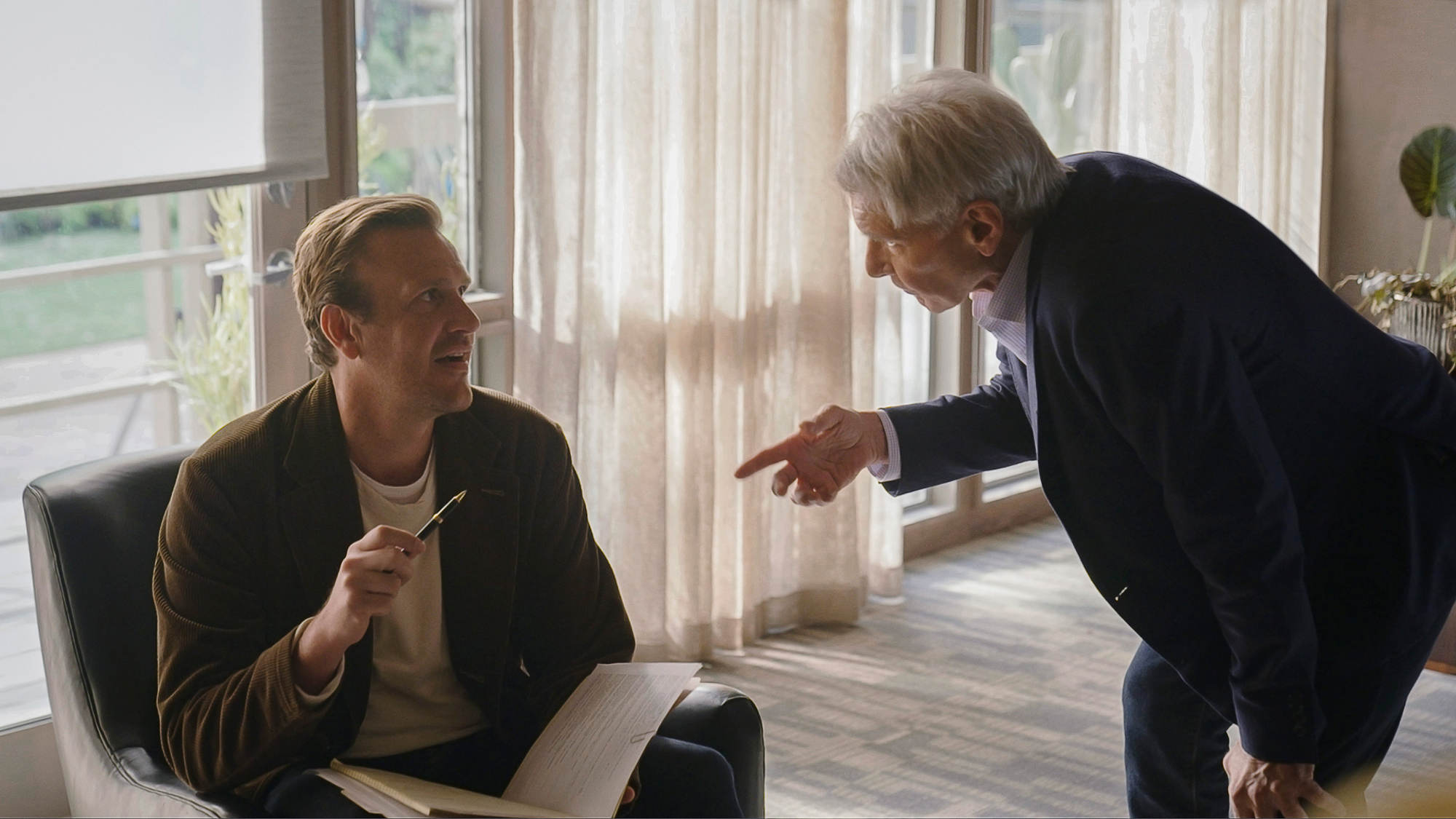 Ford called almost immediately – to complain. "Harrison said, 'My character isn't huge in the pilot; does that change?' And I said, 'Well, if the character is played by you, yes, it does!' His reaction was not one I was prepared for, let's just say."
During rehearsals, the show's creators noticed the same thing: Ford was there to work, not preen. "Even at the first table read, I could see the glee in his eyes [at] getting laughs, and I thought, 'Right, he hasn't done proper comedy, so this might be really exciting for him,'" Goldstein says.
Lawrence, whose comedy bona fides include Spin City and Scrubs, says Ford is blunt about comedic direction. "He'll just say to us, 'How do I make this funny? I want to know.' He's a student."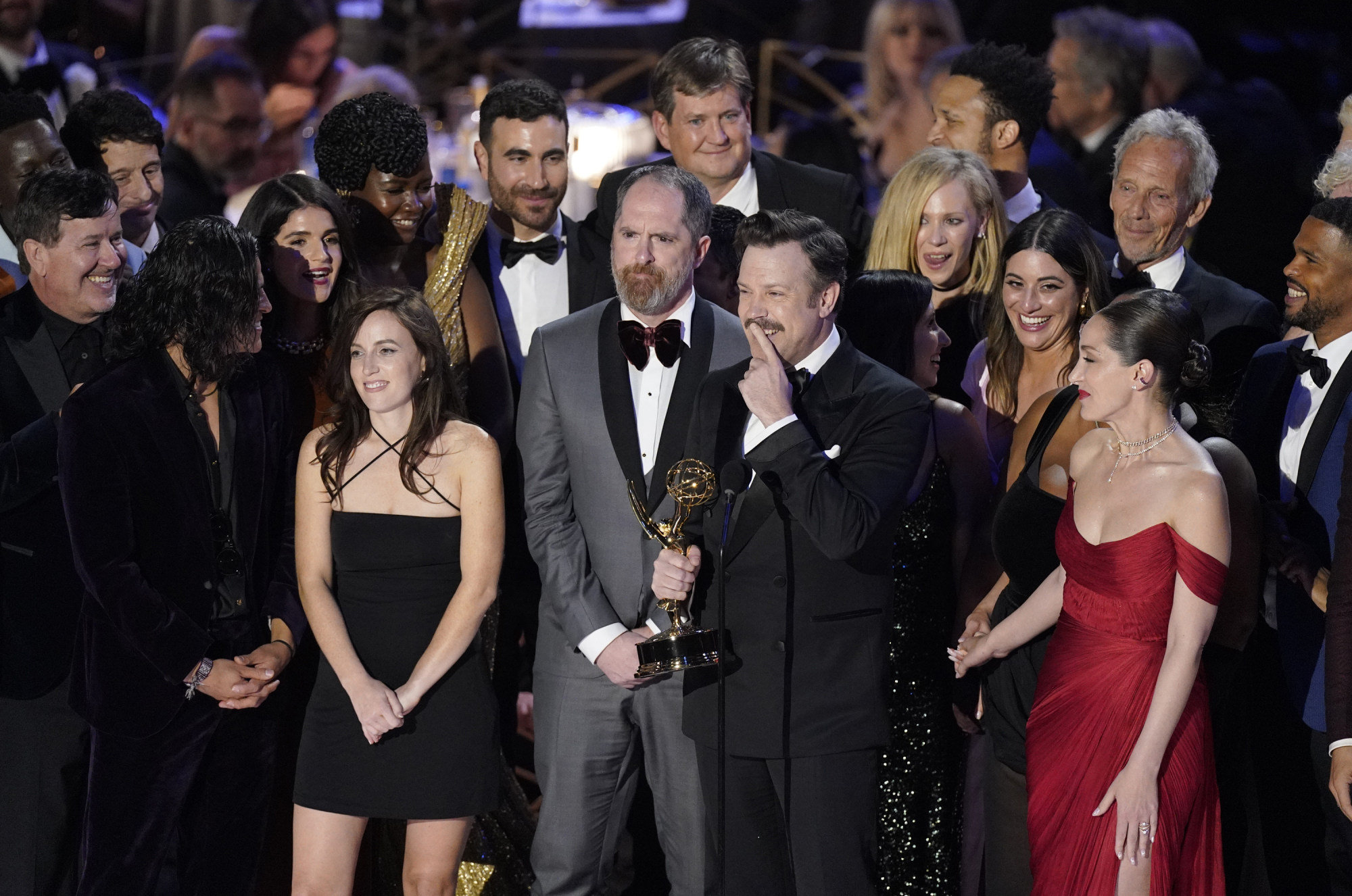 One with great timing, says Segel, who would know. "He has genuine comedy moves; he wasn't just there to say lines ironically," he says, referencing the aforementioned altered-state scene, which he says reminds him of a British screen legend. "You're going to see Harrison Ford going full
Peter Sellers
."
"What a great tool to reveal things about your main character," Lawrence says of using therapy as a plot anchor. "Just think about The Sopranos. With Tony [Soprano] seeing a therapist, we got to see his true nature. But here I thought, 'Wouldn't it be good if the therapist is actually the character we care about?'"
Both Lawrence and Goldstein say they have benefited from therapy in their own lives, which informed their writing. Although a number of recent shows have leveraged therapists in their plots – from Will Ferrell and Paul Rudd's dark comedy The Shrink Next Door, also on Apple TV+, to Ted Lasso – the duo felt their premise had fresh possibilities.
"My version of this show was darker than Bill's; he lightened it up a bit," Goldstein says with a laugh. "But I loved exploring what is essentially a very strange relationship. The therapist knows everything, but there are boundaries."
Segel was intrigued by the notion of a therapist "suddenly colouring outside the lines" after enduring a life-altering tragedy. "I'm both gifted and cursed with having neither pride or shame, and seeing someone very raw can be fun," he says.