Netflix
Get more with myNEWS
A personalised news feed of stories that matter to you
Learn more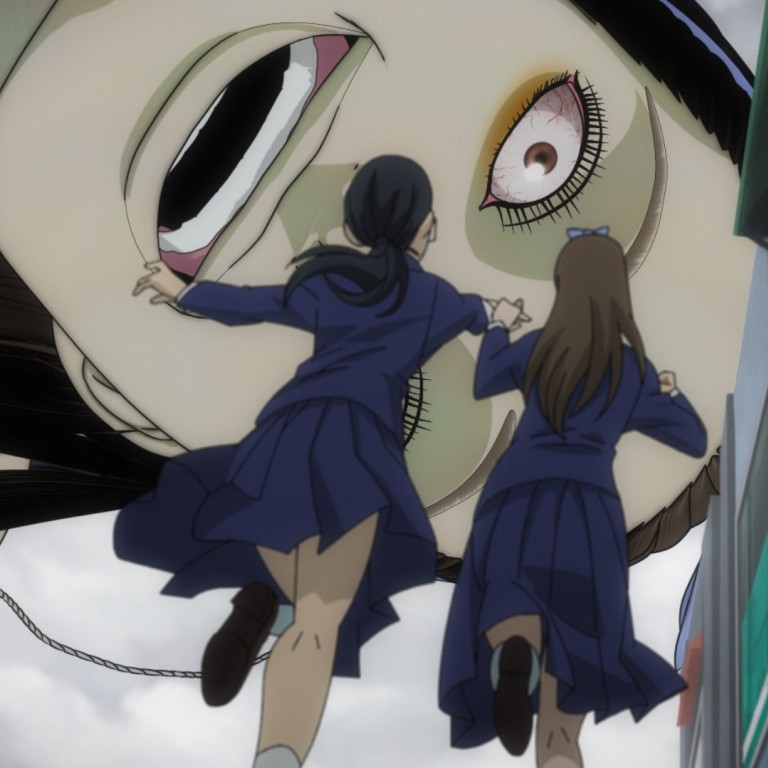 Review

|
Netflix drama review – Junji Ito Maniac: Tales of the Macabre brings the Japanese horror master's chilling stories alive
Junji Ito is well known for his horror and manga stories, many of them inspired by the writings of Edgar Allan Poe and H.P. Lovecraft
Netflix brings 20 of his tales to life in Junji Ito Maniac: Tales of the Macabre. Each chilling story is illustrated and voiced differently
4/5 stars
Revered by horror aficionados around the world, Junji Ito is a prolific writer of manga and short stories, whose most famous creations include Tomie and Uzumaki.
Twenty of his most chilling short stories are brought vividly to the screen in Netflix's new animated anthology series Junji Ito Maniac: Tales of the Macabre.
Populated by a sprawling cast of ghosts, demons and disaffected loners, Ito's stories owe a profound debt to the cosmic horrorscapes of H.P. Lovecraft and the tortured protagonists of Edgar Allan Poe's stories.
Ito conjures fear from the mundane as readily as the surreal. Terror lurks beneath the floorboards, between the walls, in disused tunnels, and behind imposing walls, while monstrous threats manifest as mischievous children or deformed demonic entities.
Each tale is rendered in a unique animated style, and features an entirely different voice cast. While superficial crossover elements, including references to certain books or celebrities, confirm that Ito's stories inhabit a single shared universe, each tale stands alone, presenting a uniquely chilling, often unresolved mystery.
One of the most original stories in the series is "Hanging Balloon", in which the very public suicide of a successful pop star triggers a bizarre series of deaths.
After her body is discovered hanging outside her flat window, a huge inflatable version of her head is spotted floating over the city. Dangling from its base is a noose, which proceeds to scoop up her body and whisk it away.
Her boyfriend's efforts to stop it result only in the appearance of a huge balloon resembling his own head, which proceeds to hang him too. Before long, the sky is filled with giant, murderous "hanging balloons" that send everyone fleeing for cover.
Another highlight, "The Sandman's Lair", sees Ito descend into full-blown body horror with a story that screams out for a big-screen adaptation by Takashi Miike or Yoshihiro Nishimura.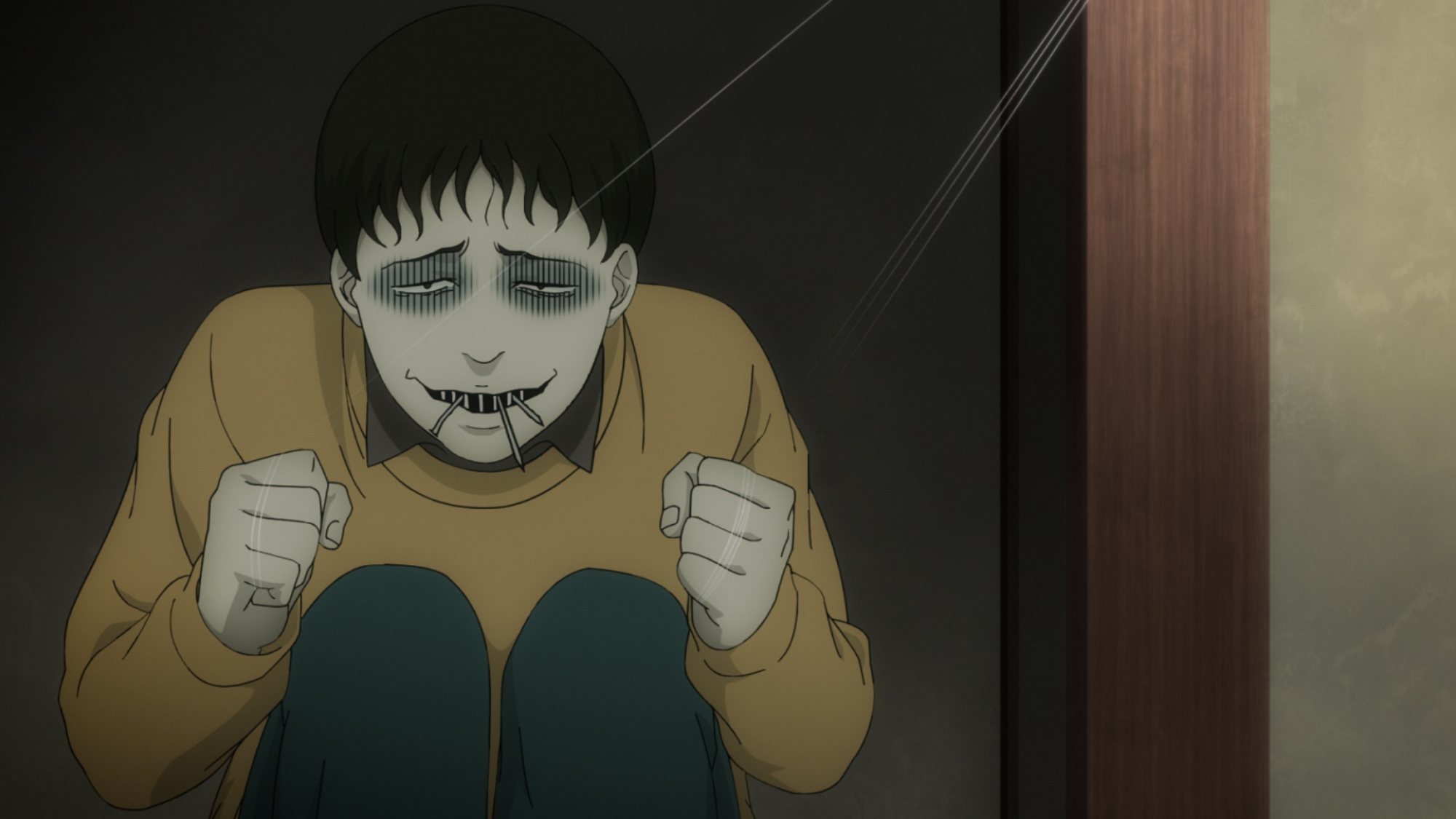 Struggling novelist Yuri invites his friend Mari to observe him while he works. He is terrified of falling asleep in case his "dream self" assumes control of his body.
On her first night, Mari witnesses this ordeal first-hand, as a human arm emerges from Yuri's mouth. His dream self, it transpires, is attempting to literally turn his body inside out.
Grotesque deformation is also central to "Layers of Terror". After a young woman, Reimi, is injured in a car accident, it is discovered that her body contains no bones or organs, but rather layer upon layer of skin and facial features.
Her body has come to resemble that of a tree, and her younger self still exists deep beneath her current top layer of skin. This revelation consumes Reimi's mother, who becomes obsessed with the notion of meeting her daughter's younger self again, with horrific results.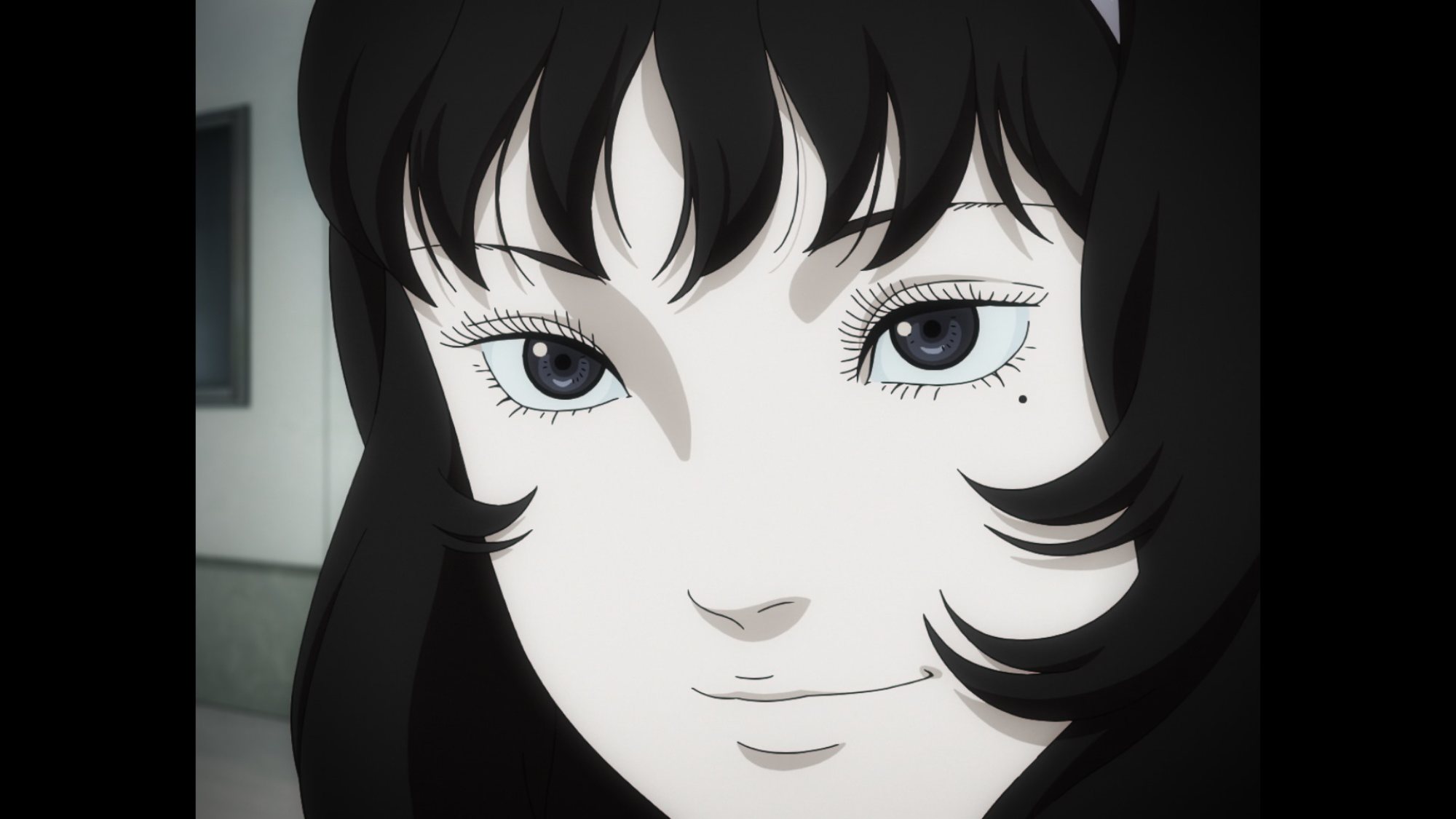 "Tomie: Photo" is adapted from one of Ito's most iconic works, which served as the jumping off point for his hugely successful Tomie manga series, which itself spawned a prolific series of J-horror films.
This origin story of sorts sees new girl Tomie clash heads with fellow high schooler Tsukiko, who runs a racket selling portrait photos of handsome classmates and teachers to her girlfriends.
When she inevitably snaps a shot of her new nemesis, Tsukiko discovers a terrifying secret about Tomie, one that fans of James Wan's 2021 horror hit
Malignant
will enjoy, and that Tomie will do anything to keep from being exposed.
Ito's world is more than merely a parade of monstrous ghoulishness, however. "Tomb Town" is a particularly effective ghost story, in which a pair of young siblings driving in the countryside accidentally knock down a young girl, who later dies on the back seat of their car.
Hiding the evidence, they arrive at their destination – a town where a solemn stone tombstone materialises at the exact spot where a resident died. When it transpires that their victim is the younger sister of their host, the siblings must scramble to cover their tracks in a place where every death leaves a permanent mark.
"Whispering Woman" proves another highlight of this endlessly unsettling and impressively haunting anthology. Ms Mitsu answers a job advertisement to care for a young girl, Mayumi, whose endless questioning of her every waking moment has driven away a raft of would-be guardians.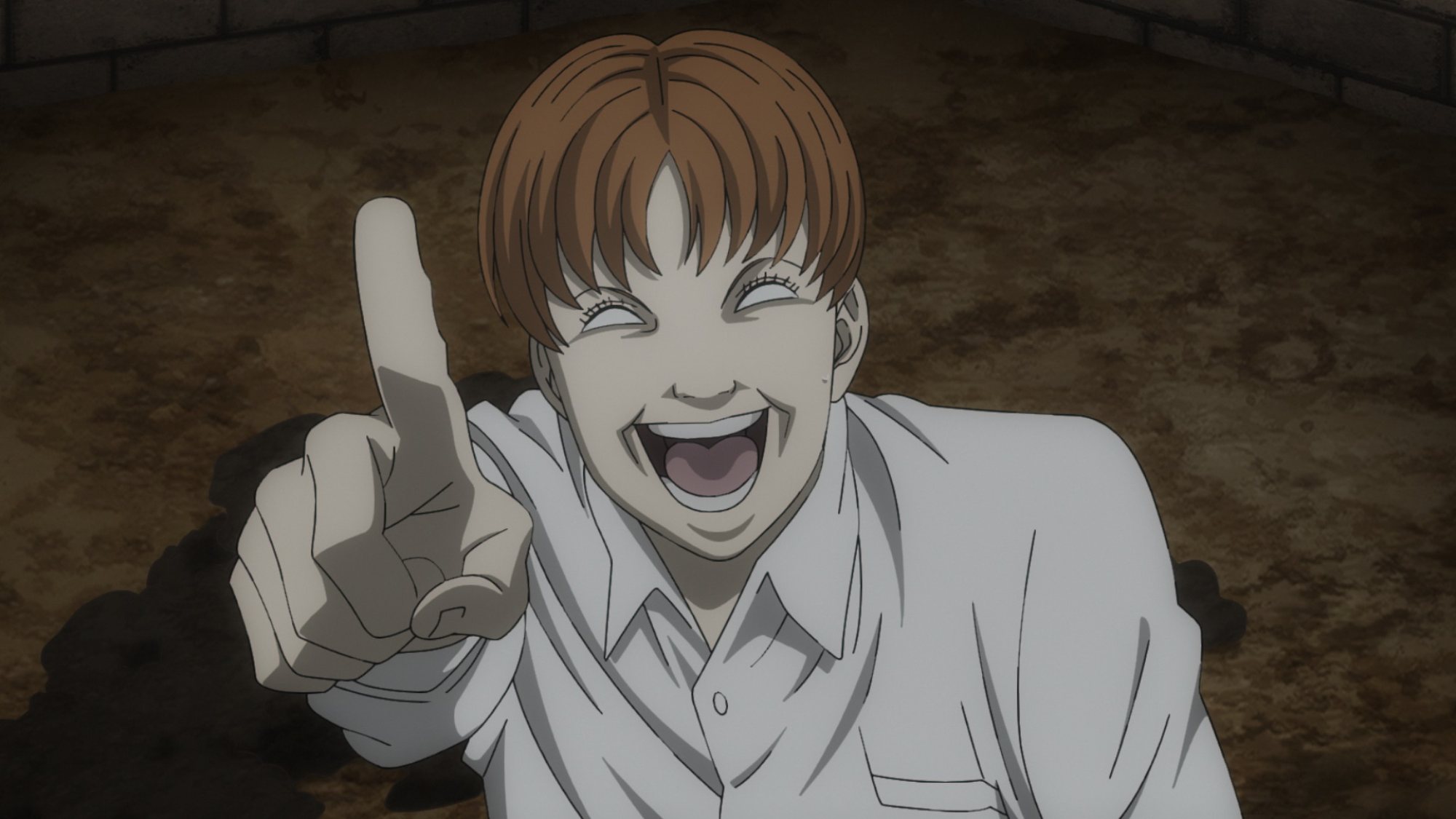 Mitsu achieves a breakthrough almost immediately, quietly whispering to Mayumi in a manner that appears to calm her down. But as details of Mitsu's home life reach her new employers, the full measure of her influence over Mayumi is made horribly apparent.
Series director Shinobu Tagashira, who has animated for the likes of Katsuhiro Otomo (Steamboy) and DC Comics (Batman: Gotham Knight) is no stranger to the world of Junji Ito, having overseen the 2018 animated series Junji Ito Collection for Studio Deen.
This Netflix series features 20 stories in its 12 25-minute episodes, and will ensure that Ito's eclectic and endlessly imaginative themes and obsessions now reach the widest possible audience.
Junji Ito Maniac: Tales of the Macabre is streaming on Netflix