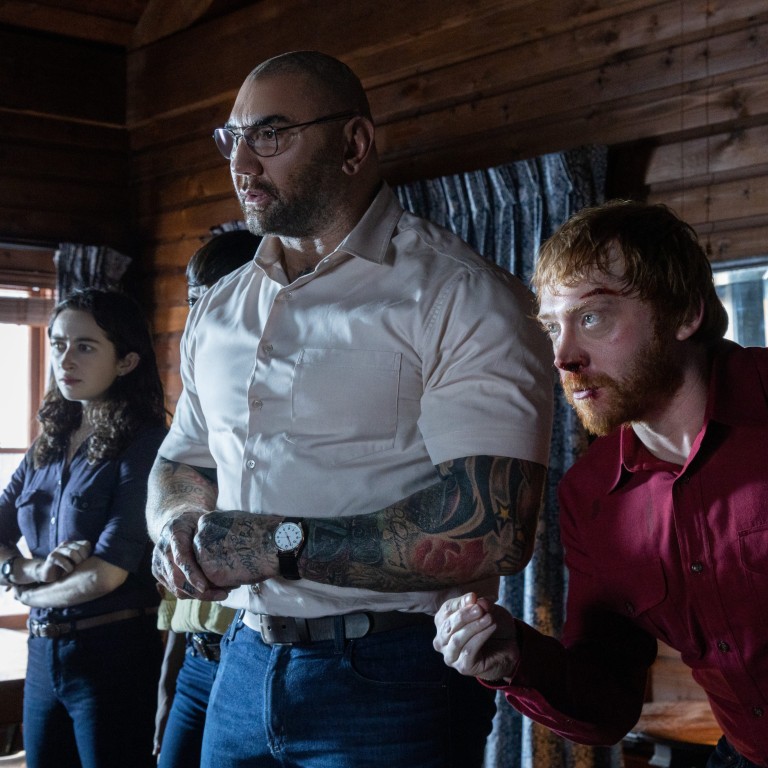 Review

|
Knock at the Cabin movie review: Dave Bautista leads M. Night Shyamalan's thought-provoking apocalyptic thriller
M. Night Shyamalan's psychological horror film follows a same-sex couple and their daughter, who are threatened by four visitors to their cabin
Rupert Grint's nastiness as one of them will shock Harry Potter fans, and Dave Bautista impresses in one of the director's most satisfying films in years
4/5 stars
You can always trust writer-director M. Night Shyamalan to lay down the film equivalent of an infectious musical hook.
His last film,
Old
,
saw holidaymakers on a beach ageing rapidly across a day. This time, he posits another vacation from hell – quite literally – as a quartet of doom-mongers arrive on the doorstep of a family of three with the request to end them all.
That Shyamalan and his co-writers have adapted this from Paul Tremblay's book The Cabin at the End of the World should give some indication that this is no ordinary social call.
The four strangers, brought together after experiencing the same apocalyptic visions, have been told to knock on the cabin door where Eric (Jonathan Groff) and Andrew (Ben Aldridge), and their adopted daughter Wen (Kristen Cui), are relaxing.
Leading this pack is Leonard (
Guardians of the Galaxy
's
Dave Bautista
), a bespectacled teacher who speaks urgently but with intelligence. He's certainly calmer than Redmond (Rupert Grint), a gas company employee who is thoroughly agitated by their mission.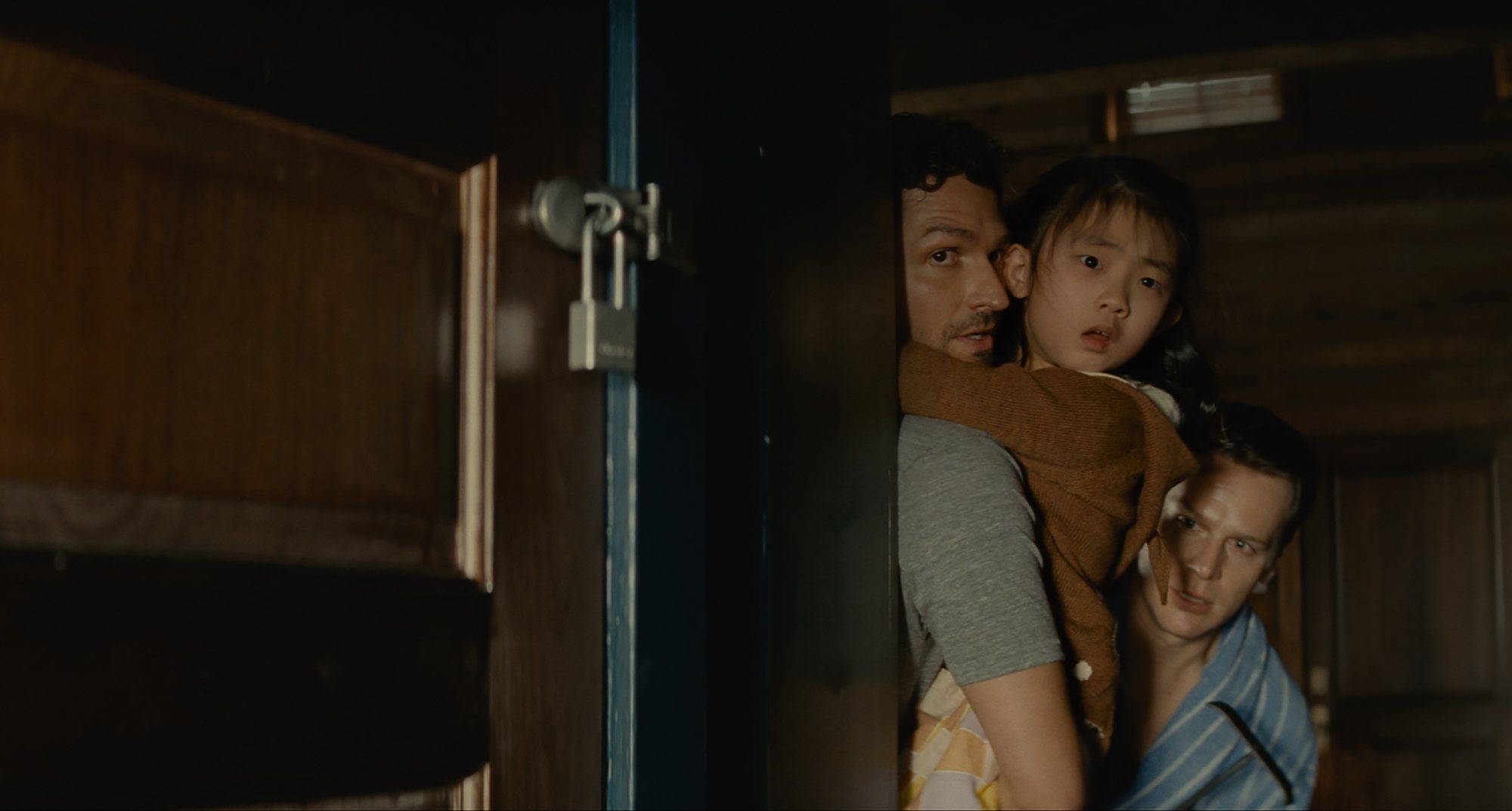 Rounding out the four are mother Adriane (Abby Quinn) and nurse Sabrina (Nikki Amuka-Bird), two women with very different beliefs united by a common cause.
What they ask of Eric, Andrew and Wen throws up what you might call the ultimate dilemma – but, given the film's trailer resists revealing exactly what that is, we won't spoil the surprise here.
Suffice to say, the fate of humanity rests in their hands. Or does it? Are Leonard and Co playing some sort of sick game? Are they aggressively targeting this same-sex couple as part of a hate campaign? You'll start to wonder.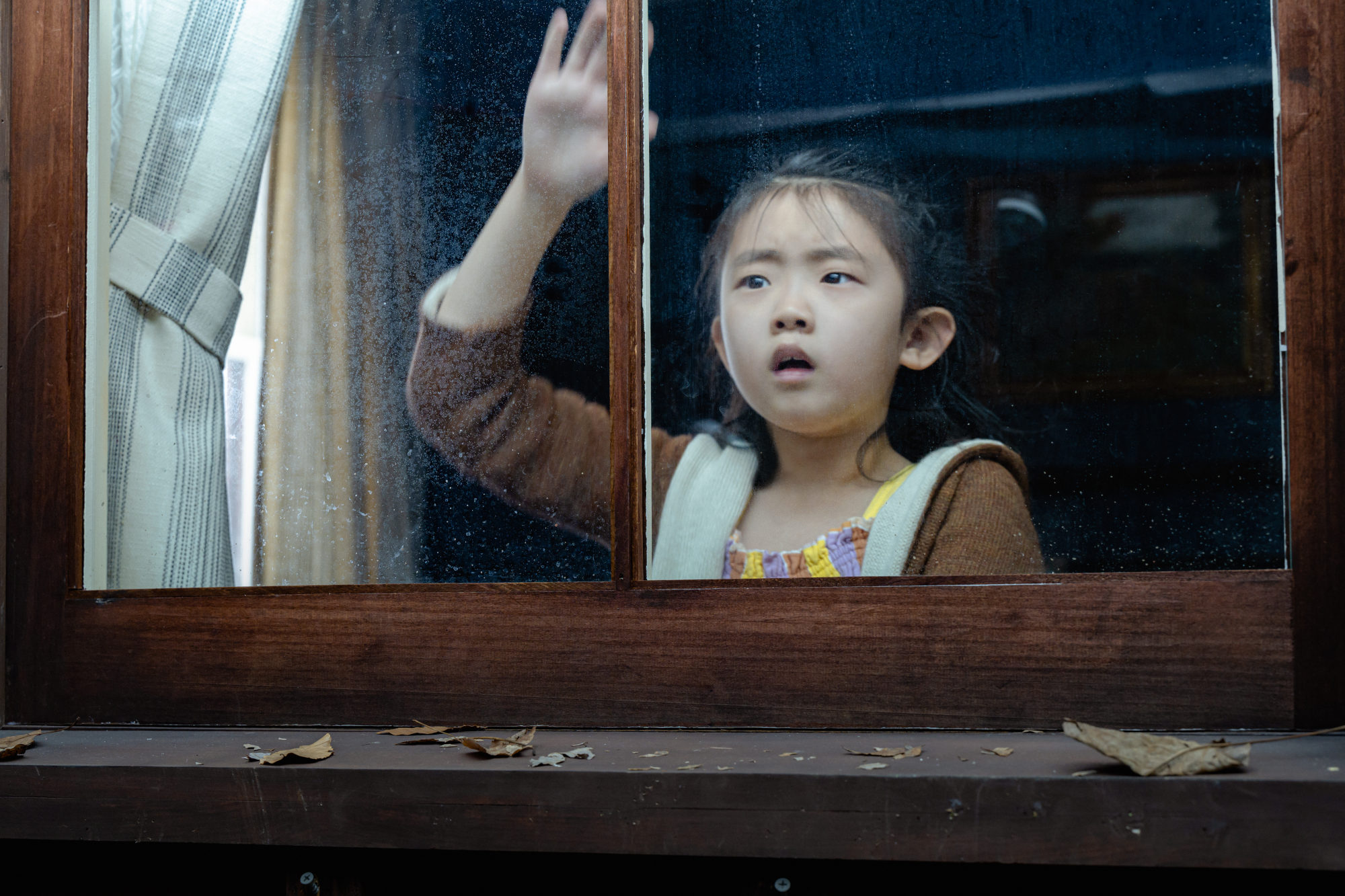 The action takes place almost entirely in and around the cabin, and Shyamalan stokes the tension incrementally; there's no phone reception, naturally, but a television does pump in information about events occurring globally.
The actors all have a ball, especially Bautista, who rarely gets the chance to wrestle with such a dialogue-heavy role, and he pulls it off with aplomb. A grungy-looking Grint is also a lot of fun, playing one of the nastiest characters on his CV (
Harry Potter
fans will be in for a shock).
While it's often the case that Shyamalan's narratives lack substance beneath the flash, Knock at the Cabin does enough to prompt thought-provoking debate: What would you sacrifice for the world? And is it worth saving?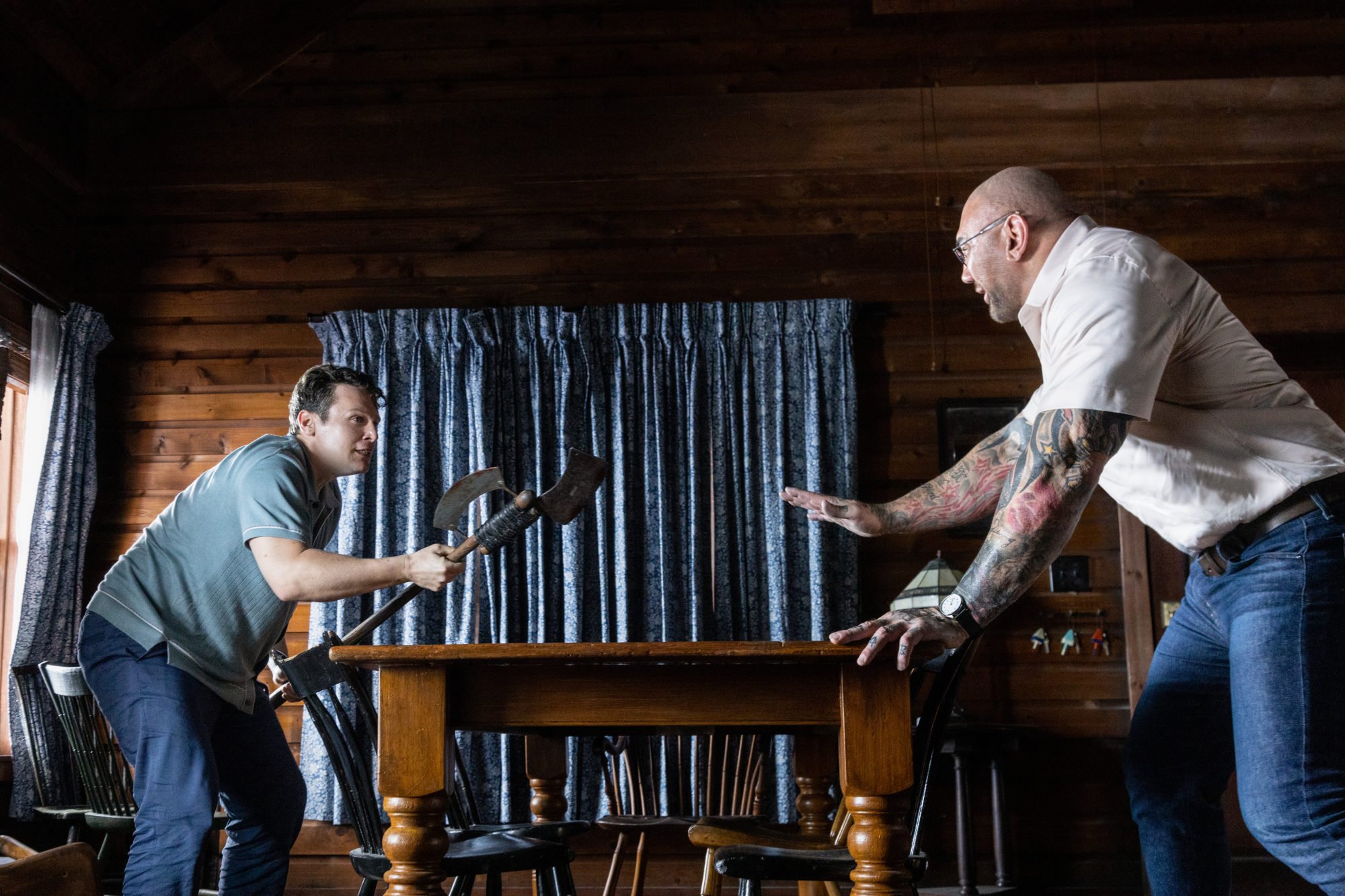 A high-wire thriller, and one that pays off handsomely, this is one of the director's most satisfying films in years.
Want more articles like this? Follow
SCMP Film
on Facebook