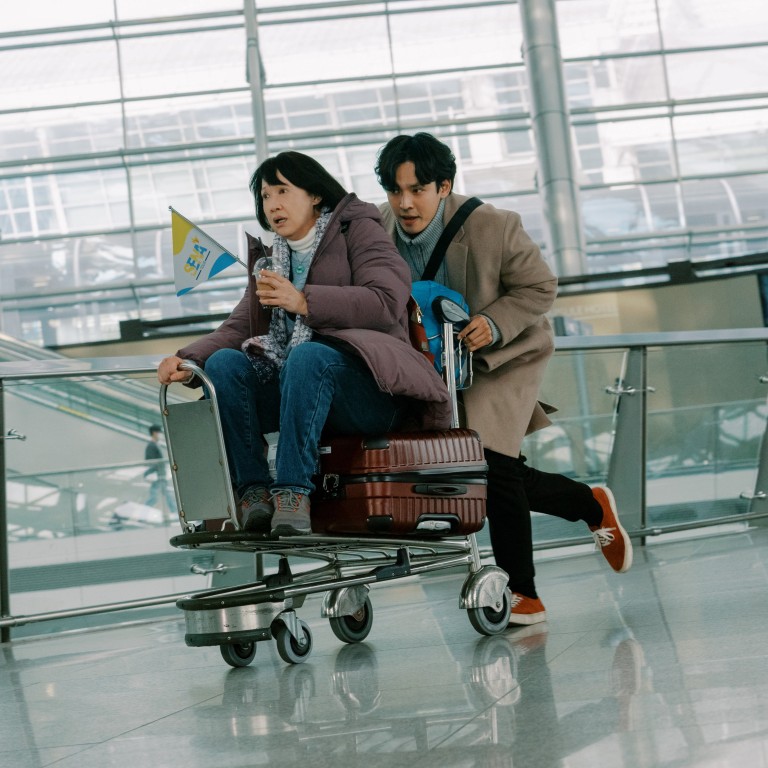 Review

|
Ajoomma movie review: K-drama-loving Singaporean auntie heads for Seoul in frothy but enjoyable story about living life to the full
Hong Huifang stars as a middle-aged Singaporean woman who loves Korean dramas who goes to Seoul on a package tour to visit locations from her favourite series
She gets separated from her tour group, and her lack of Korean language skills results in an enjoyable fish-out-of-water comedy
4/5 stars
Korean television dramas have become such a force to be reckoned with in popular culture that their fandom is now providing the basis for entire film plots, with He Shuming's new comedy Ajoomma being a perfect case in point.
Touted as the first official Singaporean-South Korean co-production, the film was nominated for four Golden Horse Awards, and was Singapore's official submission for the 95th Academy Awards.
Named after an informal Korean term for a middle-aged woman, Ajoomma follows Singaporean "auntie" Bee Hua (played by Hong Huifang) as she heads off on a package tour to South Korea, which includes visits to locations featured in her favourite K-drama, Secrets of the Stars.
When she gets separated from the rest of her group, what unfolds is essentially a fish-out-of-water comedy with a bumbling, inexperienced middle-aged woman at its heart. However, the story also touches on themes of loneliness, fractured families and the obsessive infatuation embodied by K-drama's most dedicated fans, or "stans".
When introduced, Bee Hua is a lonely widow, who has a strained relationship with her adult son, Sam (Shane Pow), and seeks solace in the romantic escapades of Korean star Jae Sung (played by Yeo Jin-goo) and his melodramatic on-screen adventures.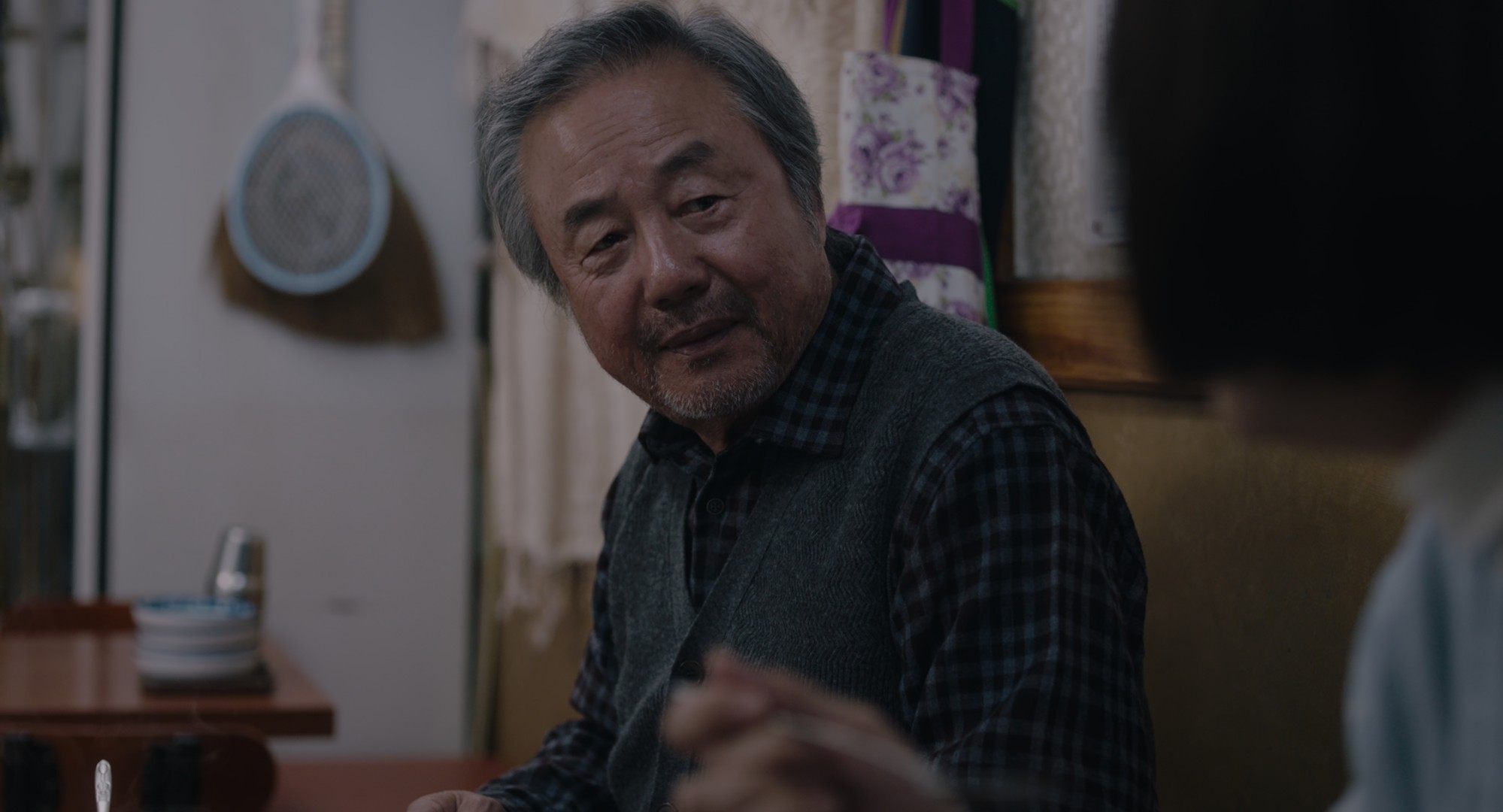 When Sam heads to the United States for a job interview instead of accompanying his mother to Korea, she opts to go it alone.
On arrival in Seoul, however, Bee Hua discovers she is the only Singaporean member of an otherwise all-Chinese tour group. Her lack of Korean soon becomes an issue when she is accidentally left behind by Kang Hyung-suk's tour leader, and turns to a kindly old security guard Jung Su (Jung Dong-hwan) for help.
Hong is an absolute delight in the central role, ensuring that Bee Hua remains a likeable heroine throughout, despite how frustrating and overbearing she shows herself to be.
As her predicament forces her to make some important life decisions, after a lifetime of putting the needs of others ahead of her own, we become increasingly invested in her journey of self-rediscovery.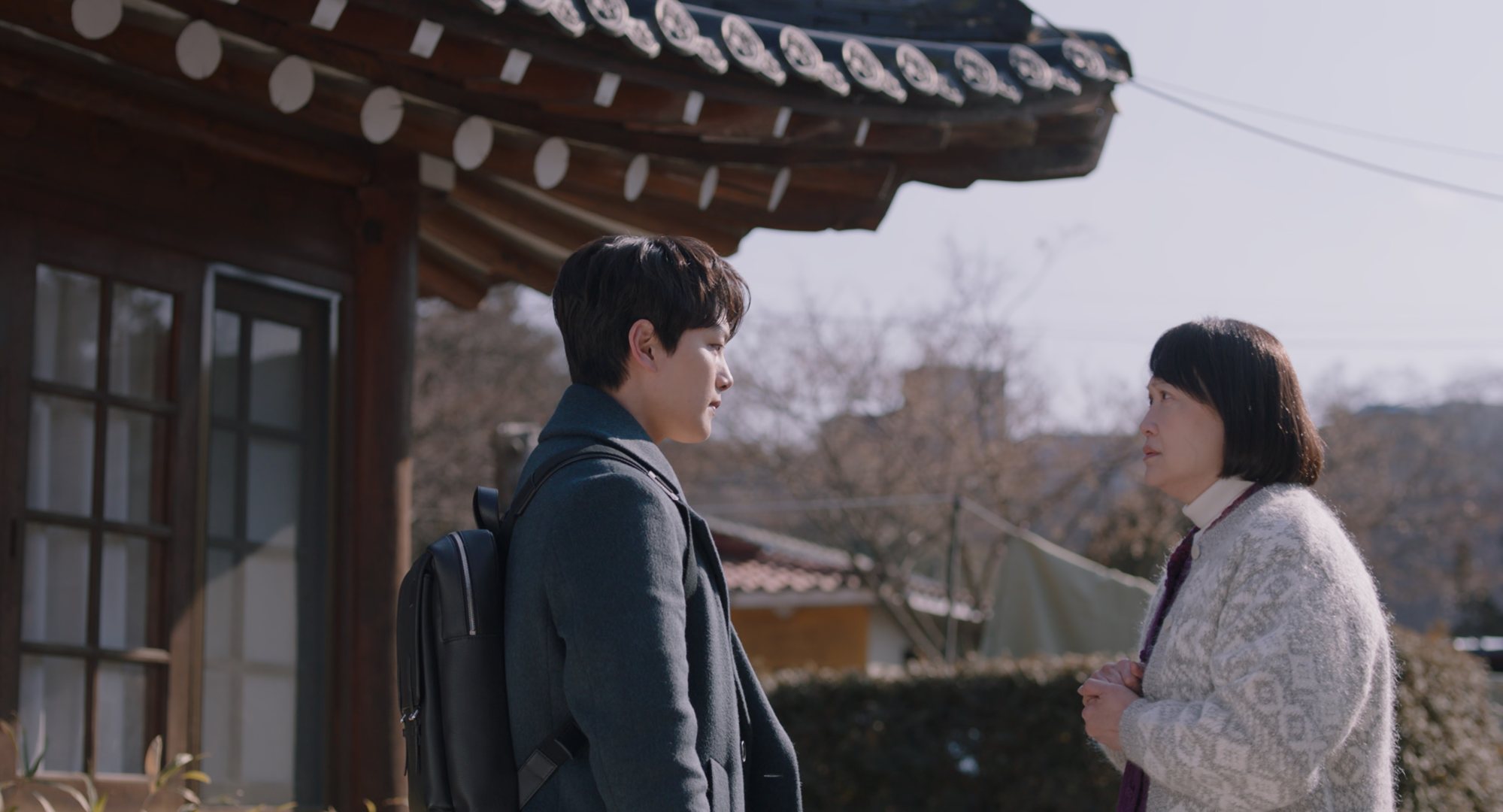 Every character who crosses Bee Hua's path is given a chaotic, emotionally strained narrative arc – from the marriage and money troubles of the tour leader to Sam's not-so-secret boyfriend – as He and his co-writer Kris Ong knowingly tip their hat to the convoluted soap operas that Bee Hua loves so much.
The result is a frothy, somewhat disposable, but emotionally rewarding caper about second chances and living life to the fullest.
Want more articles like this? Follow
SCMP Film
on Facebook