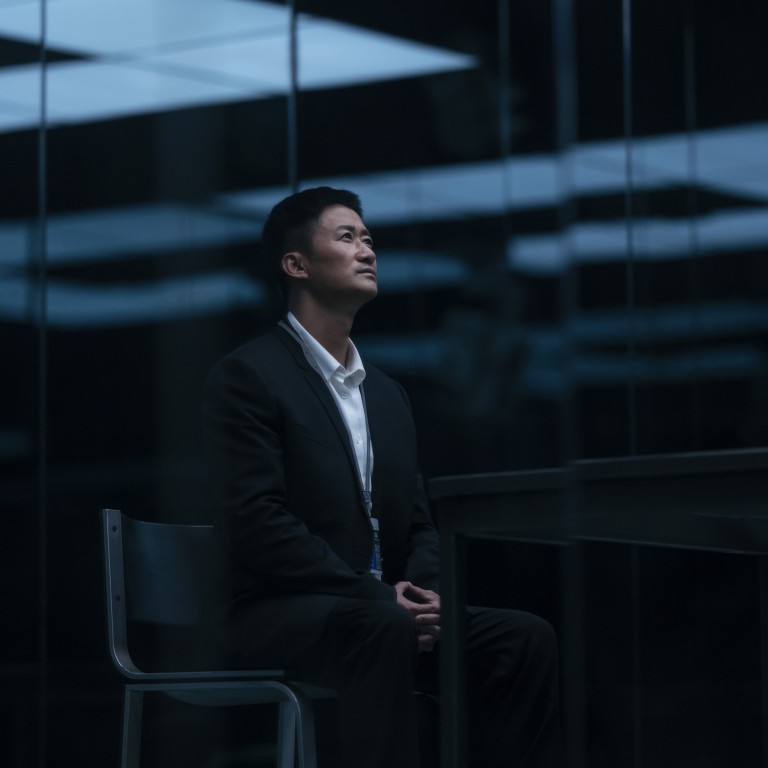 How China became a leading global force in science fiction cinema, as shown by The Wandering Earth and its new prequel
The rise of Chinese science fiction cinema is a result of the film industry's growth, China's space successes and writers like Liu Cixin creating great stories
Adapted from a short story by the Hugo Award-winning sci-fi writer, The Wandering Earth and its prequel, now in cinemas, have set new benchmarks for the genre
This week sees the Hong Kong cinematic release of The Wandering Earth II, Frant Gwo's blockbuster prequel to the 2019 Chinese box office smash hit.
Already a big success in mainland China, where it has taken more than 3 billion yuan (US$442 million) since opening in cinemas on January 21, the first day of the Lunar New Year holiday, the film stars Wu Jing and
Andy Lau Tak-wah
, and depicts a fictional Chinese-led project to rescue Earth from the destructive path of an expanding sun.
Adapted from a short story by Hugo Award-winning science fiction writer Liu Cixin,
The Wandering Earth
and its prequel have set a new benchmark for Chinese sci-fi cinema – not just in terms of scale and spectacle, but also in the subjects and themes they explore.
The story is a planet-sized allegory for climate change that stresses the urgency of world powers pooling their resources and collaborating to save the planet from destruction.
In Liu's narrative, the sun is dying and, as it does, it threatens to engulf the Earth. World leaders are at odds over how best to evade this apocalyptic event until they rally behind China's "Wandering Earth" project, for which thousands of engines have been built that will propel the planet light years through space into an orbit out of the sun's path.
It is a journey that will take 2,500 years to complete, and is therefore a sacrificial mission from which none of Earth's living population will benefit.
This concept touches on numerous real-world issues, in addition to generating an abundance of pulse-pounding on-screen pyrotechnics.
The franchise has notable influential predecessors in Hollywood cinema, such as James Cameron's The Abyss, Michael Bay's Armageddon and Christopher Nolan's Interstellar.
Unlike those films, however, it is China and not the US that is spearheading the mission to save the world – and audiences have responded with unbridled enthusiasm to this spectacular display of national heroism.
It is not surprising that Gwo's key points of reference come from
Hollywood
, as China is relatively new to the science-fiction genre. For years, budgetary and technological limitations stopped the domestic industry competing with special-effects-fuelled blockbusters from the West.
This lack of home-grown success in the genre ensured that investors remained reluctant to put their money into expensive, potentially risky productions.
Couple that with the inherently problematic nature of many speculative science-fiction themes, which feature dystopian societies and authoritarian regimes, and it is little wonder that the genre was generally avoided by Chinese filmmakers.
Meanwhile, on the big screen, the most expensive productions China has ever financed chronicle the achievements of Chinese leaders, scientists and astronauts in saving the world time and again. So what changed?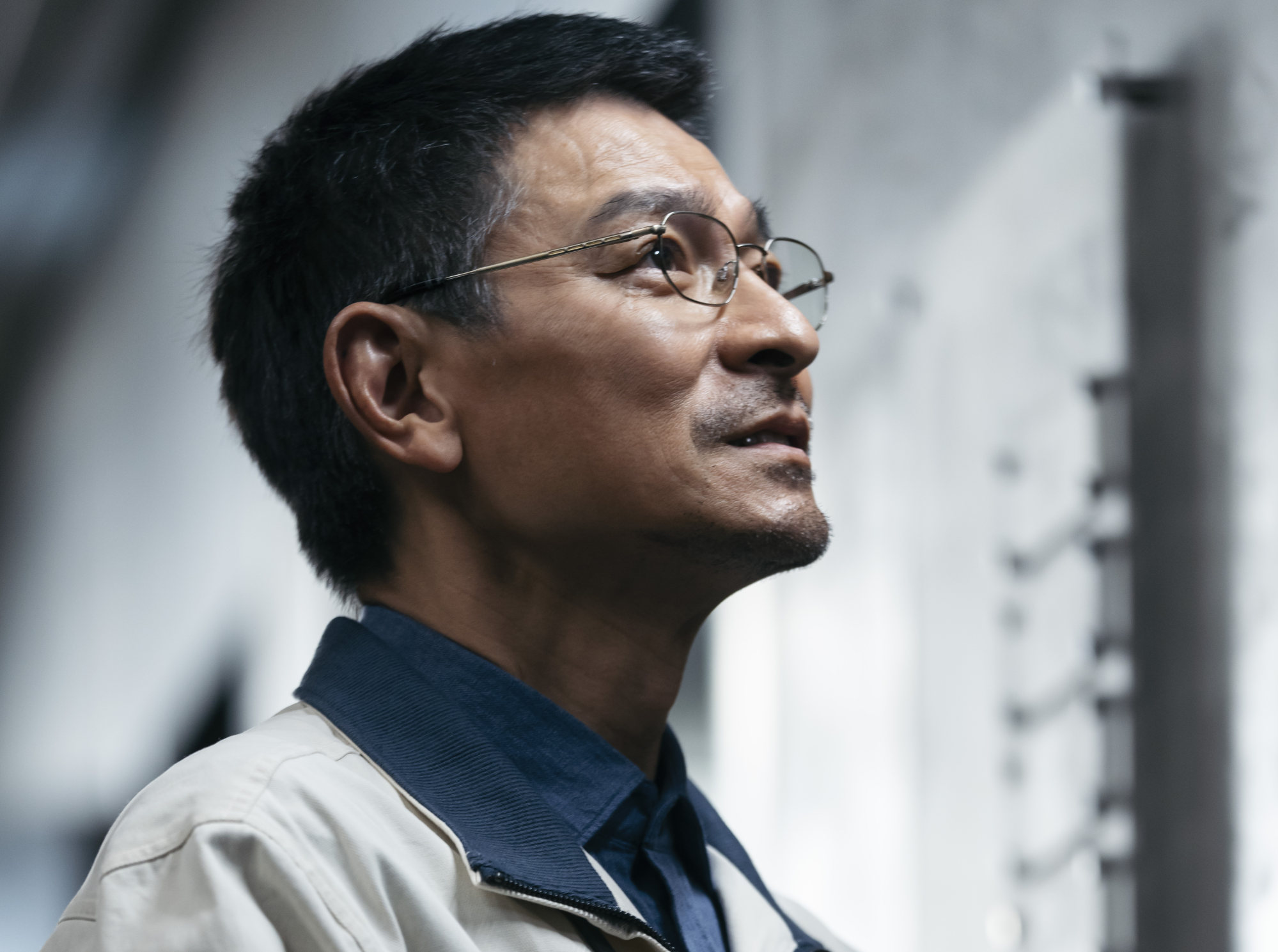 First and foremost has been the aggressive expansion of China's film industry, which has seen the addition of thousands of new cinema screens and a concerted effort by the government to nurture talent and promote its output.
This eventually saw China's film industry briefly overtake that of the United States to become the world's largest in 2020.
The shift towards science-fiction films mirrors a global trend towards spectacle-driven entertainment, driven by the
Marvel Cinematic Universe
, the return of
Star Wars
, as well as the likes of the
Avatar
and
Transformers
films.
Simultaneously, the emergence of Chinese sci-fi authors like Chen Qiufan (The Waste Tide), Hao Jingfang (Vagabonds) and Hugo Award-winner Liu Cixin (The Three-Body Problem) has presented filmmakers with a wealth of intelligent, internationally celebrated material with a uniquely Chinese perspective on humanity's future.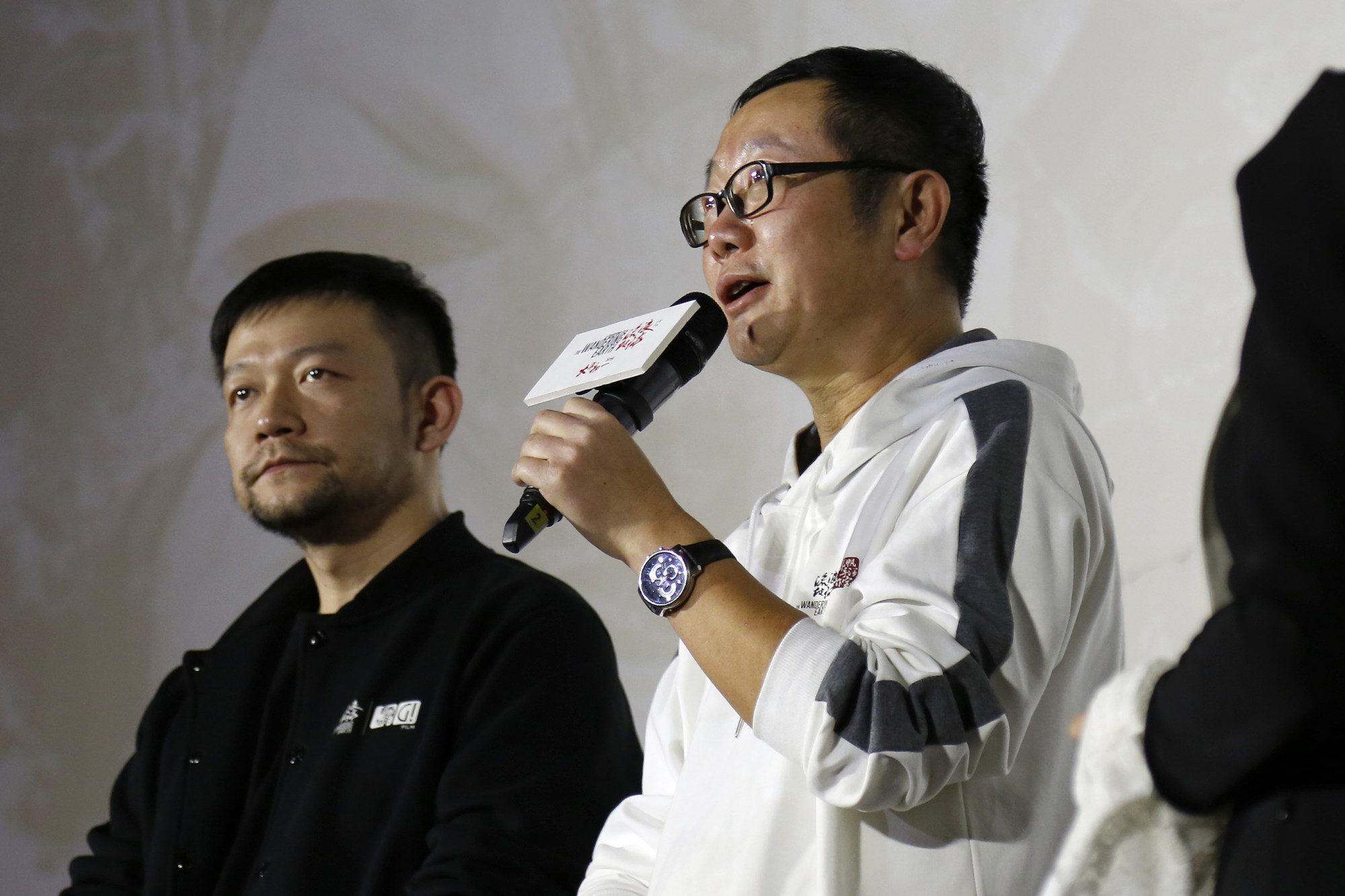 Most influential of all, perhaps, have been the giant leaps forward achieved by the China National Space Administration (CNSA) in the past two decades.
China put Yang Liwei, its first astronaut, into space in 2003. Since then, the CNSA has conducted multiple moon landings and sample-collecting missions, begun construction of the Tiangong Space Station, and in 2021, landed the Zhurong rover on Mars.
For the very first time, young Chinese men and women are growing up harbouring a seemingly plausible dream of one day going into space, either as an astronaut furthering the nation's exploration of our solar system, or merely through commercial space travel, which is looking increasingly feasible every day.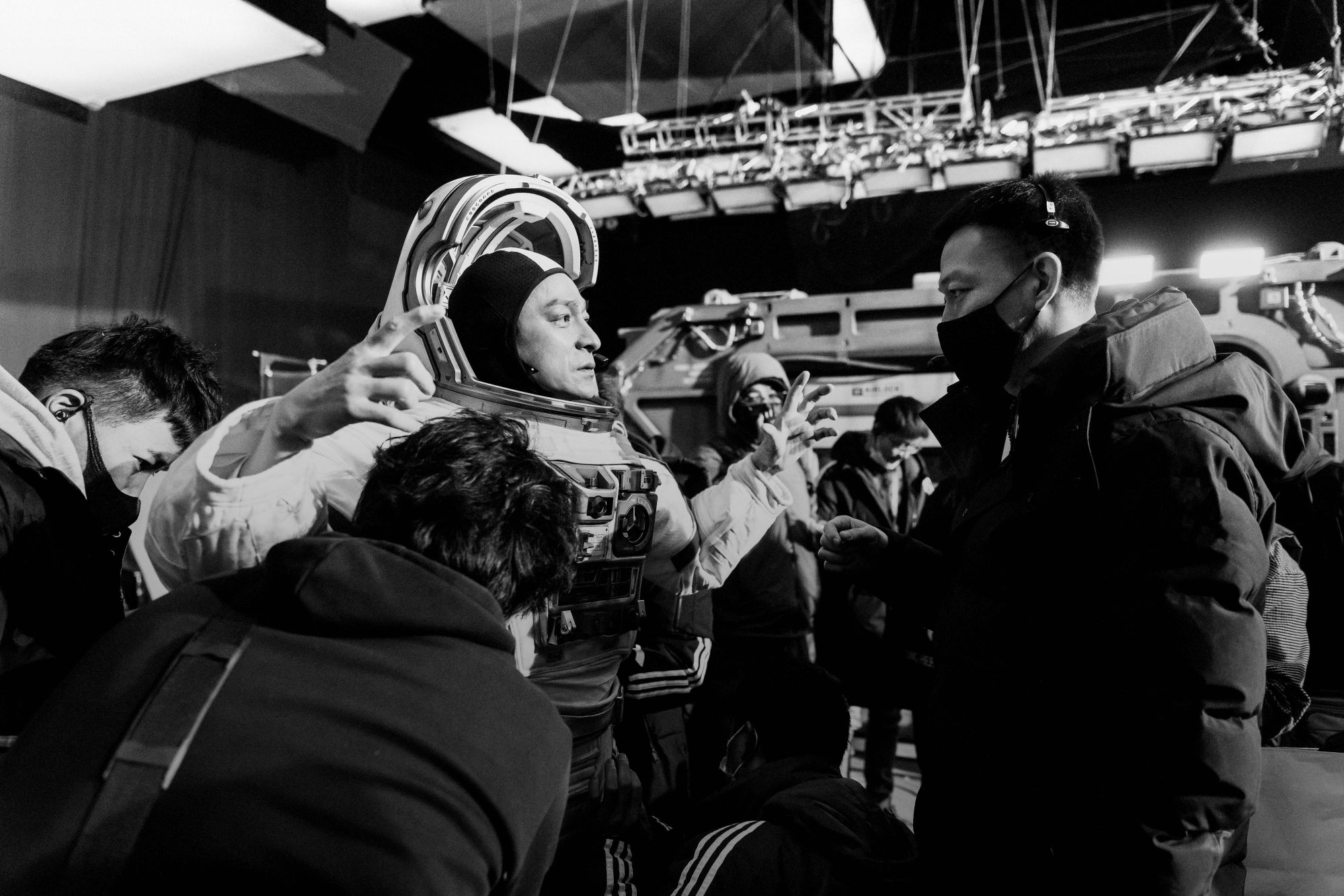 Inevitably, the China Film Administration has encouraged the development and production of films that celebrate China's accomplishments in space as well as presenting positive and inspiring portrayals of Chinese nationalism.
These have varied wildly in quality, from the painfully dull
Space Dream
(2011), detailing the astronaut training programme and Shenzhou missions, to
The Guiding Star
, Chen Kaige's contribution, to 2019's
My People, My Country
, in which a pair of Mongolian brothers witness the landing of the Shenzhou 11 capsule.
The year 2022 also saw Moon Man, adapted from a South Korean web comic, in which Shen Teng plays an astronaut stranded on the moon after an asteroid appears to destroy Earth.
China's profile as a major player in the arena of space exploration has also been acknowledged in Hollywood. Nasa turns to the CNSA for help in rescuing Matt Damon's marooned astronaut in 2015's
The Martian
, while Tzi Ma appears as a prominent Chinese general in Denis Villeneuve's alien encounter drama
Arrival
(2016).
Chinese characters have also had prominent roles in other space adventures, including
Sunshine
(Michelle Yeoh),
Independence Day: Resurgence
(Angelababy Yeung Wing), and
The Cloverfield Paradox
(Zhang Ziyi), while Donnie Yen Ji-dan and Jiang Wen both had substantial parts in
Rogue One: A Star Wars Story
(2016).
No other Chinese sci-fi film has come close to emulating the scale and success of The Wandering Earth, however, with the possible exception of its new prequel.
In the first film, Wu Jing saves the planet almost single-handedly after the mission to move it into a new safe orbit goes awry. The film took more than 4.7 billion yuan at the box office in 2019, and the follow-up appears to be on course to do similarly interstellar business.
A noticeably de-aged Wu returns in the prequel, which follows his training in the astronaut academy. This time he is joined on screen by perennial favourite Andy Lau, as a grieving scientist working on a digital
metaverse
alternative to the Wandering Earth project.
The Wandering Earth franchise is packed with eye-popping action and brimming with big "hard science" ideas relating to virtual reality, artificial intelligence and – yes – blasting the planet to the opposite end of the galaxy.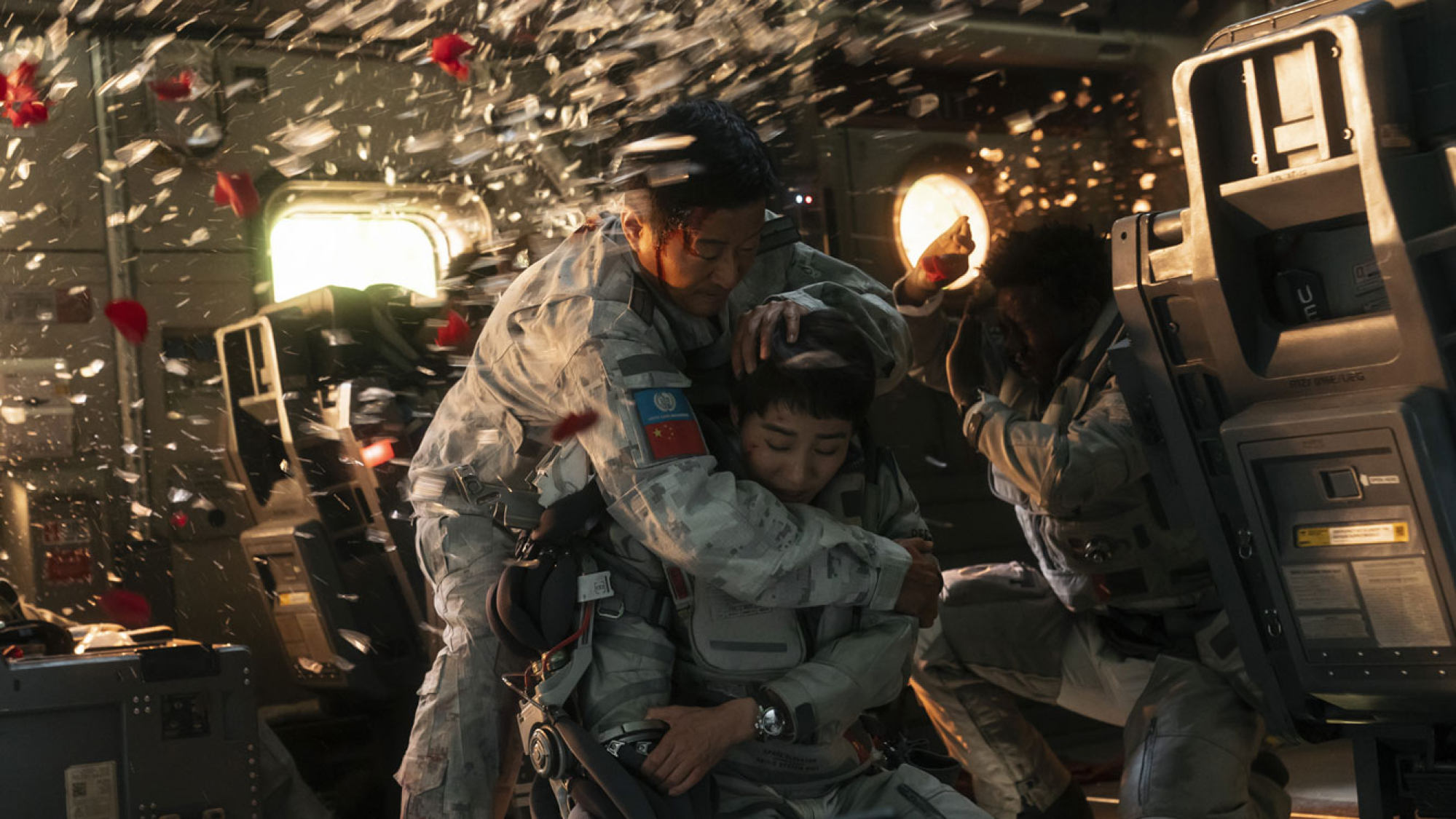 What it delivers even more than state-of-the-art popcorn thrills is fearless Chinese heroes who get the job done.
Want more articles like this? Follow
SCMP Film
on Facebook