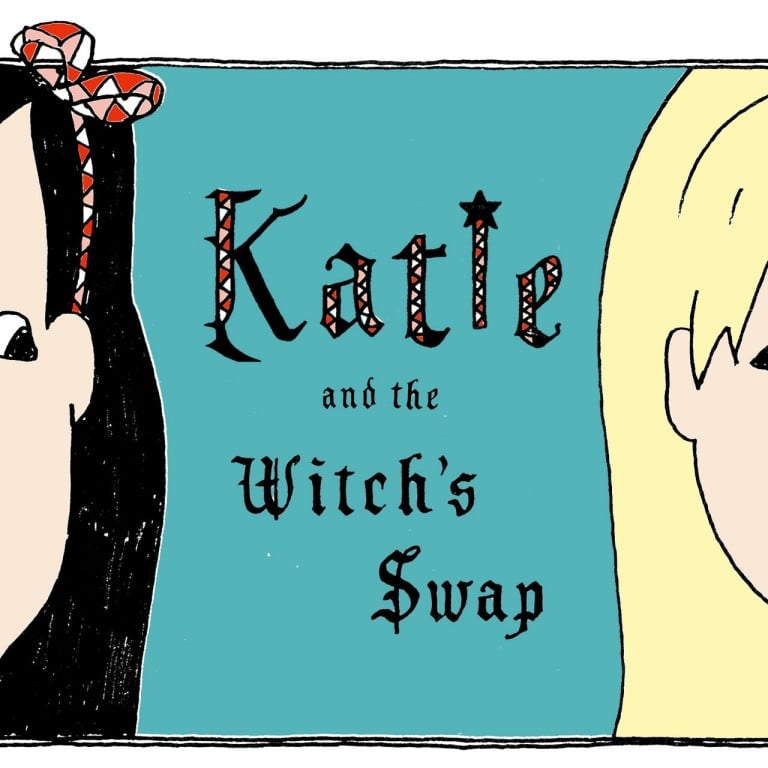 Podcasts make story time fun for kids
Podcasts offer a practical, portable tool to introduce children to literature, problem solving and critical thinking in a style many respond to best
Toddlers, silence, sitting, and listening are words rarely used in the same sentence - unless, perhaps, a negation or joke is involved.
As the mother of a three-year-old girl and 20-month-old boy, silence is something I rarely encounter these days. Throughout the day they exercise and build their vocabulary through play, songs, squabbles and (endless) questions. My husband and I read to our children daily, encouraging them to use their imaginations and learn new phrases. Our children, however, belong to the generation of digital natives. Learning through multimedia platforms such as tablets, smartphones and computers comes naturally to them, having been exposed to technology since birth.
Like many parents and schools we supplement traditional books with child-appropriate apps that are entertaining and educational. However, they rely on the user being visually engaged with the programme leading to the issue of screen-time exposure. As a broadcaster and lover of the spoken word, I listen to a lot of radio and podcasts. There are podcasts for every age group and interest, so I looked into ones aimed at children. My children were hooked immediately.
Podcasts are digital recordings (usually) published at regular intervals, such as weekly or monthly. It is possible to subscribe and have the latest episode download automatically to your device. Most podcasts are audio-only, but some also include video content. One of the biggest advantages of downloading podcasts is that an internet connection is not necessary for playback, making them ideal for travel.
Podcasts have been around for more than a decade, but it is only in the past few years they have gained a mass following. According to the Pew Research report , as of January this year, 35 per cent of cellphone-owning adults in the US have listened to online radio in the car - an increase of 21 per cent in just two years.
While most podcasts are aimed at adults, there is a healthy choice of quality audio programmes developed for children. Produced by companies such as Sesame Street, the BBC and specialist storytelling organisations such as Storynory, these podcasts are being used by parents and teachers to introduce children to literature, problem solving and critical thinking.
"When you're using audio, you're really highlighting so much more the nuances of a question, an answer and excitement. You're modelling a conversation," says Jeanette Betancourt, senior vice-president for community and family engagement at Sesame Workshop. She says it is important to create content that keeps in mind a child's perspective.
Sesame Workshop - the non-profit educational organisation behind - produces some of the most listened to podcasts for preschoolers. The series has been accessed more than 3.7 million times on iTunes alone.
Betancourt says storylines for children should be kept simple and not filled with too many concepts or ideas. In the aforementioned podcast series, in which Elmo learns about spending, saving and sharing, each episode tackles a specific topic, but they are part of a complete series.
"We look at how to create a story arc, and also how each chapter and episode can stand alone," says Betancourt. Episodes last about five minutes, making it easy for children, who have shorter attention spans, to follow a story. It also allows parents to control the amount of listening time by choosing how many episodes to play. This is particularly important as podcasts are often used in situations of mobility, such as travelling in the car, on planes or public transport.
Learning through audio is not a new concept, but in today's age of multimedia tools and heightened visual stimuli, many children are not exposed to pure audio learning. And yet, for many people, it is the learning style they respond to best.
The idea of individualised learning styles was introduced in the 1970s, followed by a range of theories and studies classifying people according to how they best acquire information. One of the most popular theories is Neil Fleming's 2001 VARK model, which divides people into visual, auditory, reading-writing and kinesthetic or tactile learners.
"Auditory learners prefer to learn by verbal instruction," says Esther Lau Yuet-ying, a clinical psychologist and assistant professor at the University of Hong Kong. "It could be from others or themselves. Sometimes you can see people reading to themselves. When they are reading an article or textbook, they are reading out loud because they learn faster when they listen."
Lau adds that people who respond to audio learning also tend to like having white noise or quiet music in the background. "If they are not allowed to speak out loud, they might try to vocalise a sentence in their head," she says.
One way to introduce children to audio podcasts is through storytelling. UK-based Storynory offers hundreds of free recordings of classic stories, myths and original tales. Each podcast lasts about 15 minutes and is aimed at eight- to 11-year-old children. Hugh Fraser co-founded the company 10 years ago and writes most of the original stories, creating popular characters such as Bertie (a modern prince who really wants to be a secret agent) and Katie (an ordinary girl who happens to be a witch).
Fraser says girls and boys have different preferences when it comes to storylines. "Girls will like stories about magic and relationships - in a sense of friendship." He says while boys might gloss over these stories; they prefer funny and adventurous themes. "It's not every boy that will listen to a story about some argument and falling out and then getting back to being friends," says Fraser.
Another treasure-trove of free educational (and entertaining) podcasts specifically aimed at children can be found on the BBC's School Radio website
bbc.co.uk/learning/schoolradio/podcasts
Although predominantly a resource for primary schools, these podcasts can be downloaded by anyone.
My own children cannot get enough of the BBC's weekly podcast. They sit engrossed in the voices, jingles and sound effects. Every Tuesday, a new 15-minute episode is downloaded to all our devices for listening anywhere - including the study, where I am writing this article as my daughter sits quietly listening to the latest episode, .
This article appeared in the South China Morning Post print edition as: Play by ear