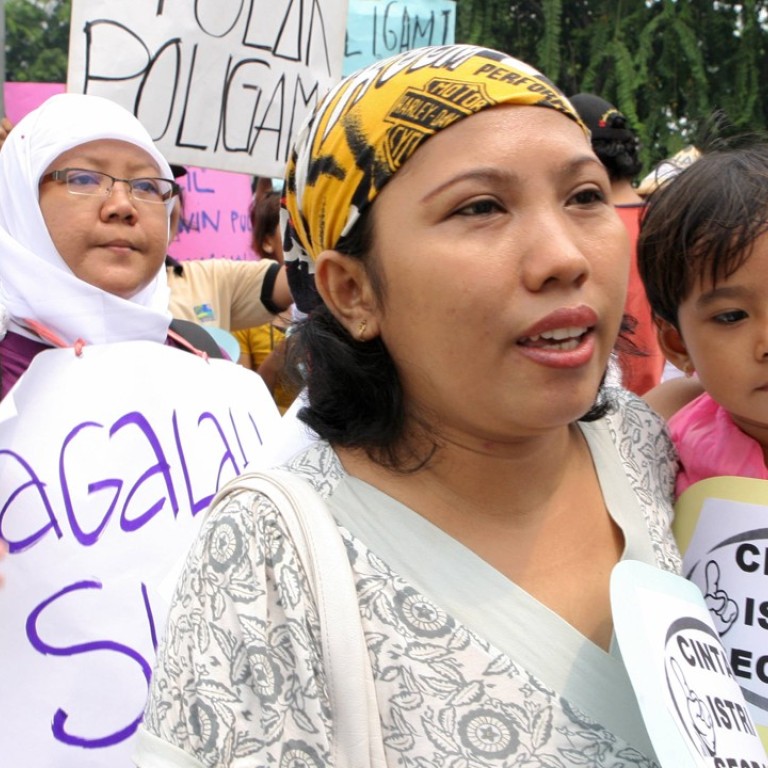 Polygamy in Indonesia: why some men are promoting it again, and what a leading women's rights expert thinks about that
It's not illegal in Indonesia for a Muslim to have more than one wife, but it's frowned upon; that hasn't deterred pro-polygamy activists, whose activities a critic says are a sign of 'moral panic' about extramarital sex in the country
When it comes to polygamy and Indonesia, it's a complicated relationship. Although the practice is legal in the Muslim-majority nation, there are restrictions on having more than one wife and it is widely frowned upon in society.
Previous attempts in the country to promote a polygamous lifestyle – which some Muslim men regard as a sign of virtue – have met fierce opposition. In 2003, for example, protesters gathered to disrupt a "Polygamy Awards" ceremony organised by Puspo Wardoyo, a well-known pro-polygamy activist, to honour men who had taken more than one wife.
The uproar, with protesters waving "Monogamy Yes, Polygamy No" placards, prevented the ceremony from being held again.
In 2006, well-known cleric and businessman Abdullah Gymnastiar faced a public outcry after taking a second wife. His once loyal followers boycotted his television shows and businesses. He quickly lost his television contracts, and some of his companies were forced to close.
In the past year, polygamy has become a hot issue in the country again, and support for it has been growing, according to Vicky Irawan Zaeni, founder of Dauroh Poligami Indonesia (DPI), a Jakarta-based pro-polygamy group established in April 2017 that has been organising monthly "polygamy seminars" in cities across the country.
Zaeni, 31, who promotes his seminars with the phrase "quick ways to have four wives", is determined to change the way polygamous marriage is perceived.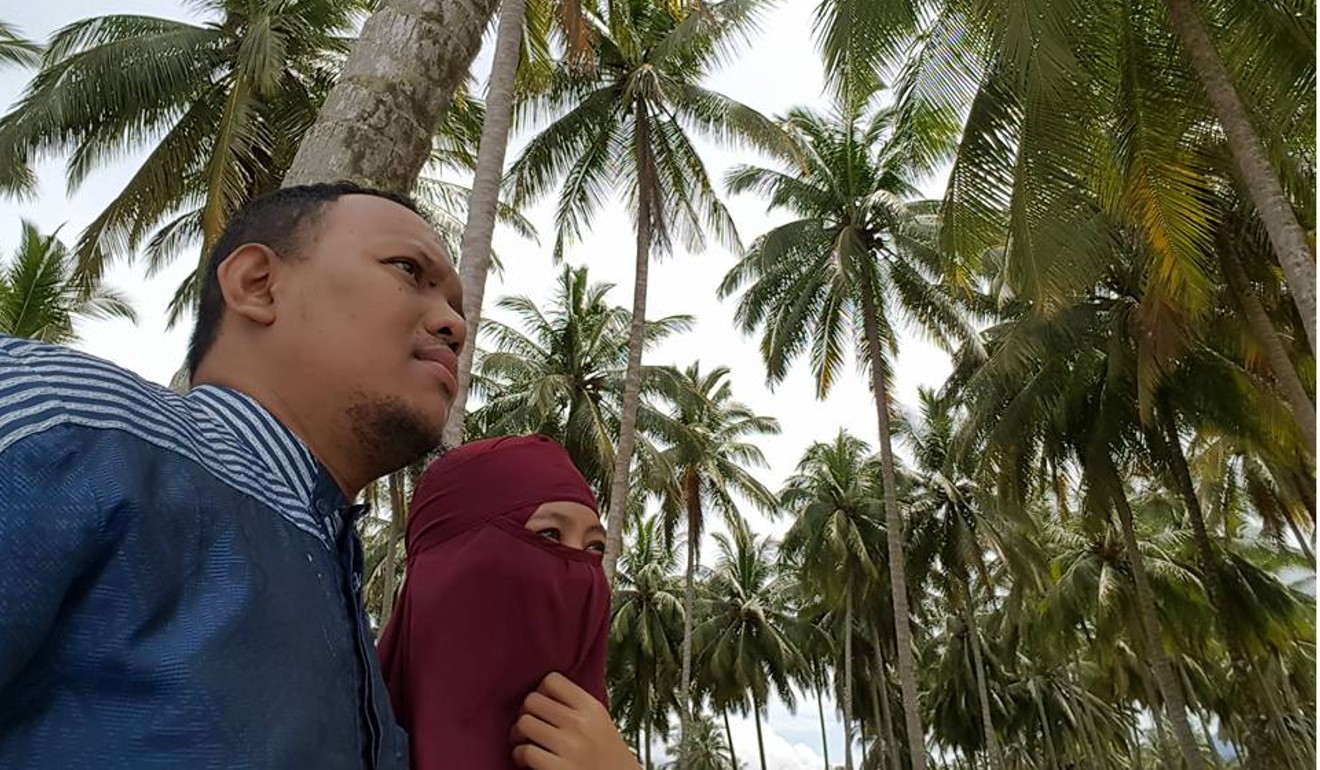 "There used to be negative propaganda everywhere when it came to polygamy, and the mass media helped exacerbate the stigma," Zaeni, who has four wives, tells the Post.
He says public education about the correct way to practise polygamy has been lacking. "Of course, as a polygamy practitioner myself, I have seen many transgressions caused by some who didn't practise polygamy in the proper manner. Most of these men want to have a polygamous relationship to satisfy their carnal desires, not because of their religious faith," he says.
Under Indonesia's marriage law, a Muslim man is only allowed to enter into a polygamous marriage if he has the consent of his first wife. Approval will only be given by a court if the applicant's wife is proven to be "unable to fulfil her duties" because she is terminally ill, disabled, or unable to bear children.

Negative perceptions of polygamy stem in part from the fact that many men enter another marriage without the blessing of their existing wife or wives, which creates friction and often leads to divorce. They do this by arranging a
nikah siri
, or "secret marriage", with a ceremony held in front of a Muslim cleric, rather than a legally sanctioned religious court. A woman entering such a polygamous relationship is commonly labelled a home wrecker. Zaeni says that at DPI's one-day seminars, participants are coached in how to gain permission from their existing wife or wives, ensure each wife is fairly treated, and navigate the conflicts that can occur in a polygamous relationship.
Although DPI was only set up last year, Zaeni says he has been involved in pro-polygamy campaigns since 2011. He was a part of an organisation called Forum Keluarga Poligami Samara, loosely translated as Forum for a Happy, Loving and Supportive Polygamous Family. The group organised gatherings, provided counselling to members, and hosted discussions on social media and through a WhatsApp group.
The forum made headlines in 2015 when it held a meeting of about 270 members in Sumedang, West Java, to discuss plans to file for a judicial review of Indonesia's marriage law to address its restrictions on polygamous relationships.
Zaeni says that in the past eight months DPI's pro-polygamy message has found support across Indonesia, and that its places at seminars it held in eight cities have sold out despite the entrance fee for men, the equivalent of US$300 (women can take part free of charge).
"I'm definitely seeing more interest. These days, Indonesians are generally receptive towards things that are related to Islamic sharia law," Zaeni says.
The events have been so popular, he says, that DPI is launching a new programme – a pre-polygamy seminar directed at single young people who are interested in the idea of a polygamous relationship. The first will be held in Jakarta later this month, followed by one in Surabaya in February.
DPI is not the only platform to spring up in support of polygamy over the past year. Last April, around the time Zaeni held his first seminar, Lindu Cipta Pranayama launched AyoPoligami, a Tinder-like mobile app aimed at helping pro-polygamy Muslims find partners.
Loosely translated as "Let's do Polygamy", AyoPoligami grabbed headlines when it attracted 56,000 users within three months of its launch.
Lindu, 34, says he originally developed the app for personal reasons, having never being married. "I've joined many dating sites, but I have never been able to find the right partner through those platforms. Then it dawned on me: I'm an IT professional, so why don't I just develop my own dating site?" he says.
Although Lindu set out to build a conventional dating platform, he changed course after interviewing fellow dating site users while he was conducting informal research.
"After talking to a few people about their views on polygamous marriages, we decided to create a dating platform that would allow men to find a second, third, and fourth wife," he says.
The app's run was short-lived, however. After five months of operation, Lindu shut it down and erased all 56,000 user profiles when it was discovered that almost half of them were fake. A month earlier, a writer for Magdalene, a feminist online publication, reported that she had gone undercover as an AyoPoligami user, only to be approached by men asking for her photo, or soliciting her for an extramarital affair.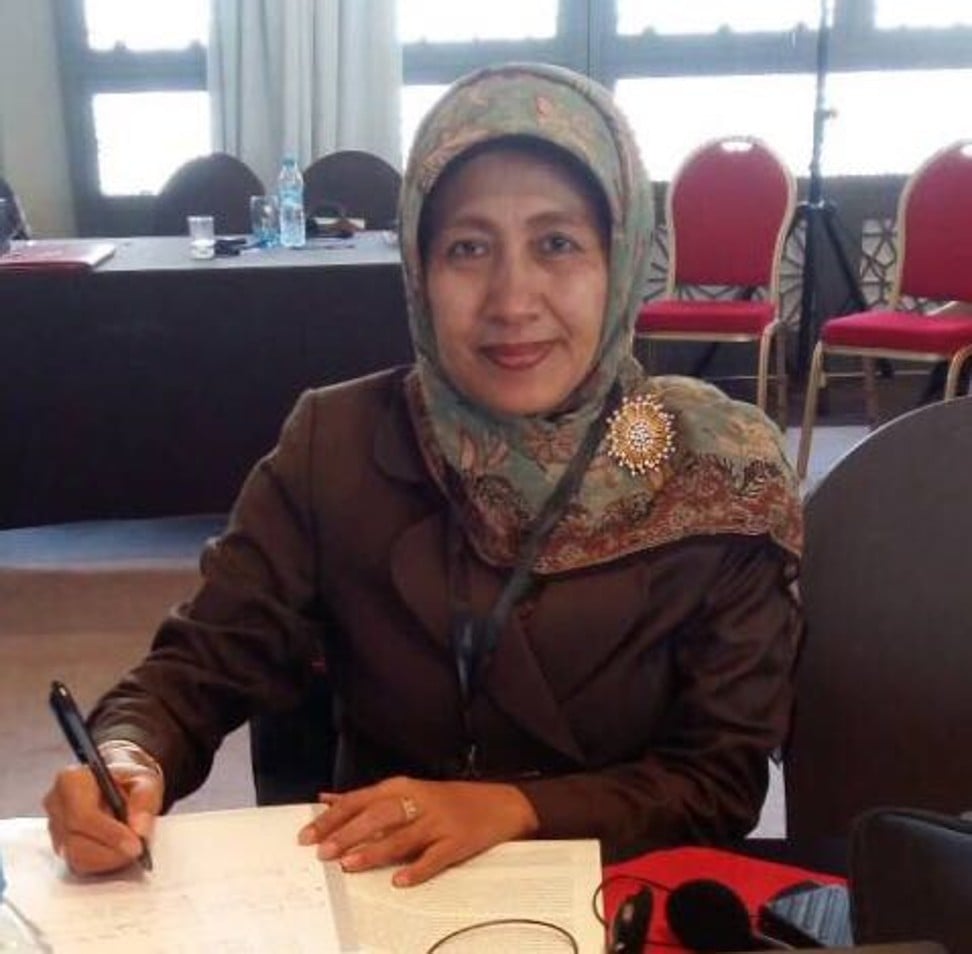 Lindu relaunched the app in October, with a new registration system requiring users to provide documents such as a valid ID, and a wife's consent form or divorce papers. The revamped app has so far received 30,000 user applications, but only 2,000 users have managed to provide all the required paperwork, he says.
Academic Siti Ruhaini Dzuhayatin, founder of Indonesia's first Women's Crisis Centre, and a former chairwoman of the Independent Permanent Human Rights Commission of the Organisation of Islamic Cooperation, has been working in the field of women's rights for 15 years. She says that despite recent campaigns in support of polygamy, it remains socially undesirable in Indonesia.
"In Indonesia, not even one per cent of marriages are polygamous," says Siti Ruhaini.
What may appear to be genuine interest in polygamy is actually a sign of "moral panic" gripping the country, argues Siti Ruhaini, vice-rector of the faculty of law at the Islamic State University in Yogyakarta.
"This happens when there's a feeling of inadequacy to cope with something that is perceived as threatening to the values, safety and interests of the community," she says. "Recent political or economic conflicts, for instance, or the inability to cope with the constant stream of information coming from digital technology."
When a society is faced with moral dilemmas, its citizens tend to view complex problems affecting them from a moral standpoint, she says. "Usually, this means issues that are related to sex or sexuality.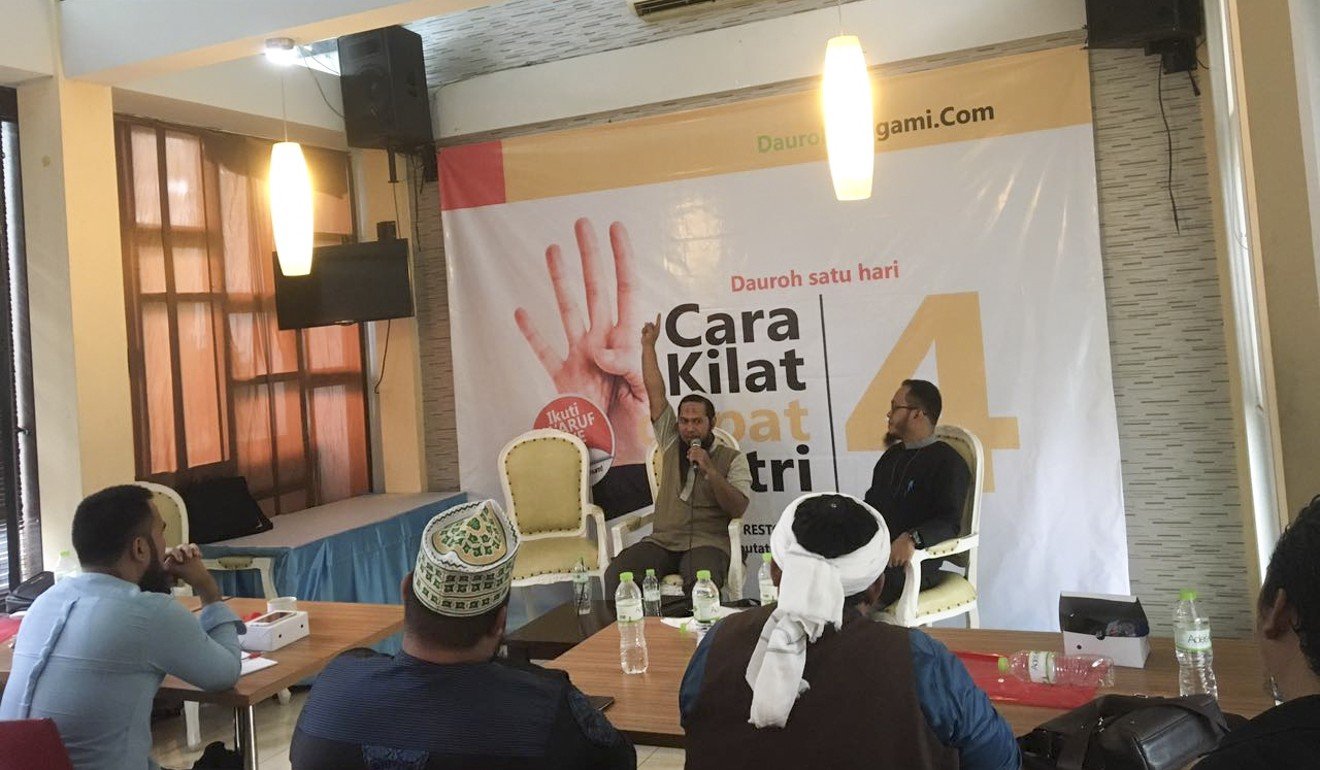 They are unable to fix the real problems around them, so they resort to wanting to fix society's 'morals'. We're seeing people wanting to promote and justify polygamous marriages because it's better than having extramarital sex. This is moral panic."
Siti Ruhaini says most proponents of polygamous marriage in Indonesia justify the practice by claiming it is Islamic practice. However, polygamy was a fact of life long before the arrival of Islam, and the religion merely set out to humanise it, she says.
"In the Koran, the practice is limited to taking four wives. But the book also puts a strong emphasis on fairness and equality in marriage. It is suggested … that if men cannot be fair to each wife, then they should only take one wife.
"The book also mentions that, as human beings, no matter how hard we try to be fair, such a thing is impossible. So it is actually monogamous marriages that are strongly promoted in Islam," Siti Ruhaini says.
She says women's rights activists have long been engaging with different stakeholders to educate the Indonesian public about the facts of polygamy.
"Years ago, at the Women's Crisis Centre, we actually started a pro-monogamy movement, working with the sultan of Yogyakarta, Sultan Hamengkubuwono X, who is the only Javanese ruler not to practice polygamy," Siti Ruhaini says. "Perhaps it's time for us to start another pro-monogamy movement."
This article appeared in the South China Morning Post print edition as: State of the un i ons