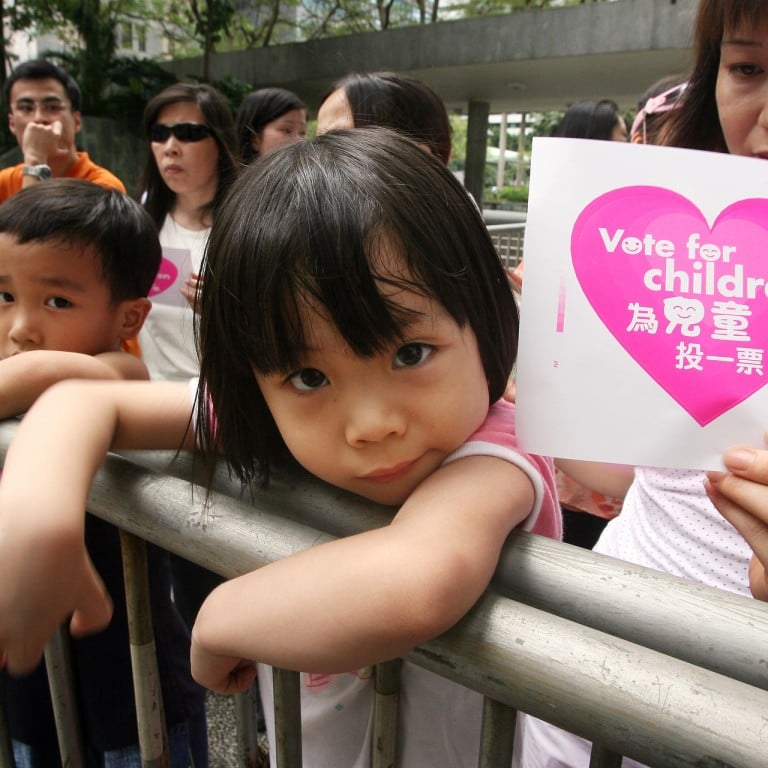 Parents should protest the introduction of national education
It's the start of the new school year, with all the usual parental duties that brings. But this year, some parents have an additional task. They are heeding the call of Eva Chan Sik-chee, a co-founder of the Parents Concern Group on National Education, to write letters opposing the early introduction of national education in schools.
Under the "One Person, One Letter" campaign, parents are asked to inquire if their children's schools will implement the Moral and National Education Curriculum this school year; or, if not, when they will be introducing it and what teaching methods and materials they will use.
There is also a sample parent consent form, requesting the school to allow the child to go to the school library during the Moral and National Education lesson.
Making special arrangements for schoolchildren with parental consent is not new. Paragraph 158 of the newly published combined third and fourth reports of the People's Republic of China under the Convention on the Rights of the Child - Part Two: Hong Kong SAR, was submitted to the UN. It states: "Children may withdraw from religious education in school with the consent of their parents.
"Conversely, parents may request schools to provide the opportunity for their children to observe religious rituals or to form religious base groups as appropriate."
But it doesn't make clear if any mechanism has been set up to ensure that children are not discriminated against if they decide to opt out. The same now goes for national education, which is just one of many issues in Hong Kong where the views of children are rarely consulted.
The 1.1 million children below the age of 18 here rarely have a say on matters around them.
Children lack representation within government and institutions. It is difficult for them to participate in the decision-making process and to be heard. Yet they are entitled to that right as it is enshrined in the Convention on the Rights of the Child that Hong Kong follows.
Many existing commissions around the world operate in accordance with the Paris Principles adopted by the UN General Assembly in 1993. Functions can include investigation, advocacy, promotion, education and research.
Platforms are set up to ensure children's voices are heard without discrimination and their interests are properly represented.
In Hong Kong, people have been campaigning for a children's commission for two decades. This has led to an Alliance for Children's Commission formed by child-related NGOs, professional and children's groups, and individuals.
Tomorrow two child commissioners, from Norway and Australia, will be coming to Hong Kong for the Second Children's Issues Forum. They will share the work done by specialised child advocates, and discuss with professionals working in child-related fields the need for state-appointed independent children's commissioners.
The issue of national education shows how vulnerable children can be in a changing society.
Schoolchildren will inevitably suffer in this tug of war. Parents and teachers have an important role to play in this sensitive, political atmosphere.
Billy Wong Wai-yuk is the executive secretary of the HK Committee on Children's Rights
This article appeared in the South China Morning Post print edition as: We need a children's commission to protect the rights of our young