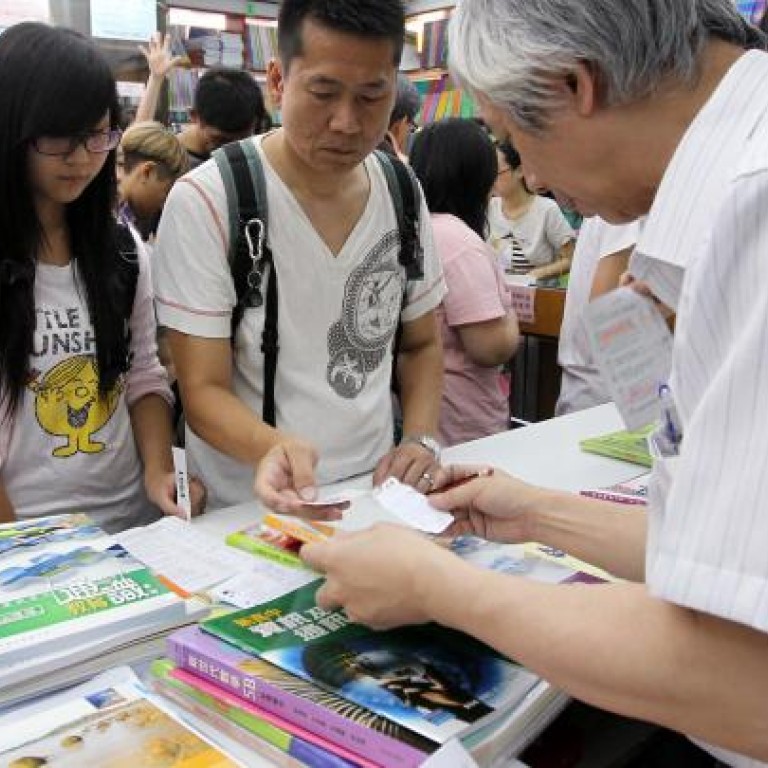 Big difference in price of book lists at many Hong Kong schools
There's a big difference in the price of book lists at many local schools, writesWong Yat-hei
Rising textbook prices have always been a pain for parents - but the Consumer Council has shown it's even more of a pain for parents of students at certain schools.
A survey on textbooks showed a huge gap in prices between different schools' book lists. The school with the least expensive book list for Primary One charges only HK$509, while the most expensive list costs more than six times as much, at HK$3,089.
The council said the big difference was due to the number of books that schools want students to buy. Some ask students to only buy books for Chinese, English, maths and liberal studies, while others also ask students to buy books for computer studies, music, Putonghua and religious studies, and exercise and story books. The Education Bureau said it was concerned about the difference in prices and it would continue to monitor the amounts spent at different schools.
The price for primary textbooks has gone up by 2.2 per cent, and secondary school book prices are up 2.5 per cent. The average cost for secondary textbooks this school year is HK$2,186. The increase is greatest in Forms One, Two and Five. Book costs rose for all forms except for Form Six which saw their costs drop 2 per cent. The council says this decrease was due to the fact that sixth-formers used the fewest textbooks.
The council also pointed out that some schools have started using e-textbooks. These schools have seen a 50 per cent drop in spending on books. The council added that this would become more of a trend in the future.
This article appeared in the South China Morning Post print edition as: Textbook trouble for HK parents