LIFE
Get more with myNEWS
A personalised news feed of stories that matter to you
Learn more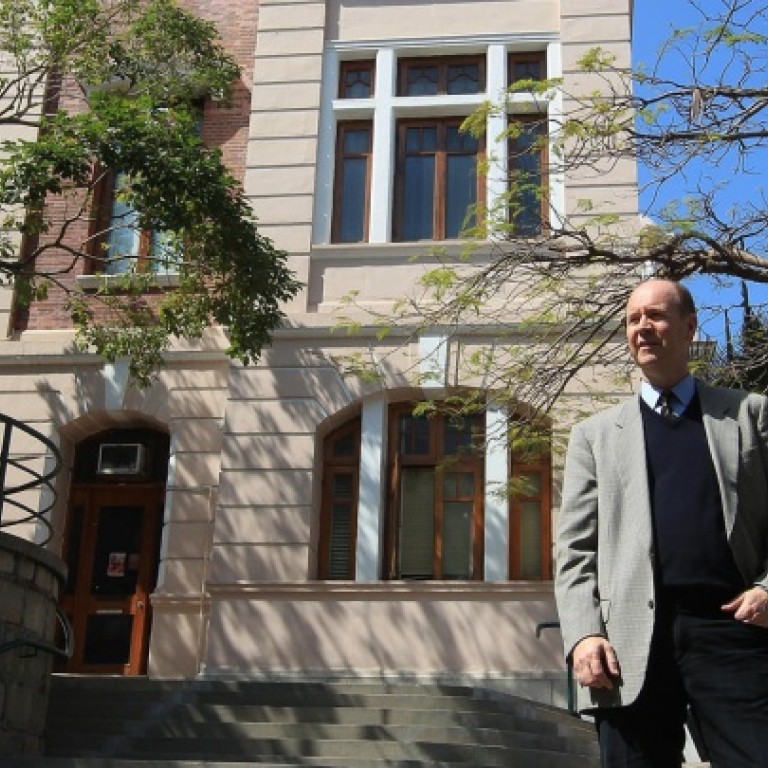 Good marks for Hong Kong in World University Rankings, but history is a fail
Hong Kong institutions fared reasonably well in the latest QS World University Rankings by Subject, being represented in the top 200 in almost all 30 subjects.
Hong Kong institutions fared reasonably well in the latest QS World University Rankings by Subject, being represented in the top 200 in almost all 30 subjects. History, and agriculture and forestry, were the two subjects for which no local institutions made it into the top 200.
The University of Hong Kong was ranked 10th and the University of Science and Technology 12th internationally for computer science and information systems in the poll, which was based on employer and academic reputation, and SciVerse Scopus, the abstract and citation database of peer-reviewed research literature.
HKU and Chinese University even made the top 50 for the less popular subject of philosophy, while Baptist University made the top 200.
It is easy to see why forestry and agriculture do not have a place in a metropolis like Hong Kong. But history is standard in any school curriculum.
HKU professor Peter Cunich blames the poll result on the tiny resources dedicated to history here. "Our Hong Kong history departments are very small by international standards, and none of them are as comprehensive in their coverage of areas or time periods as other top 200 institutions.
"Most top 200 institutions would have departments with between 20 and 50 full-time professorial staff covering the full range of time periods and geographical areas," the history professor says.
HKU has 11 full-time professorial staff in the department, down from 17 in the early 1990s. The number will come down further next year, says Cunich. The history departments at Chinese University, Baptist University and Lingnan University are also limited in size. Chinese University has about 50 history undergraduates and 14 full-time professorial staff.
Size affects a department's global competitiveness, as a small pool of historians means a limited number of supervisors for postgraduate research.
HKU's history department is also struggling with tight resources, and an eroding sense of identity since it was merged with the newly created School of Humanities in 2006. It is now joined with philosophy, fine arts, music, linguistics and comparative literature, and the school's resources are shared among them.
"You can't sustain your identity when you don't have full control of your destiny," says Cunich.
Ironically, HKU's history department is one of its earliest departments. It was founded in 1912, the year the university was created. But it has been receiving a smaller number of postgraduate students in recent years, says Cunich.
"This means that we have fewer teaching assistants to help with courses, and fewer graduates with the sorts of degrees that are necessary for teaching at tertiary level. This leads to an impoverishment of the local culture in terms of its historical understanding." But he says that Hong Kong still has some outstanding historians.
David Faure, director of Chinese University's Centre for Comparative and Public History, says the rankings are set up for the physical sciences and are based on the output in journals rather than books. "Historians write books. Physics journals are not read five years later, but history books are still read after 50 years," he says.
Globally, 678 institutions were identified as being among the top 200 for at least one of 30 subjects. Harvard University was ranked first for 10 subjects, followed by MIT, University of California at Berkeley, and University of Oxford.
This article appeared in the South China Morning Post print edition as: Why history could become a thing of the past