LIFE
Get more with myNEWS
A personalised news feed of stories that matter to you
Learn more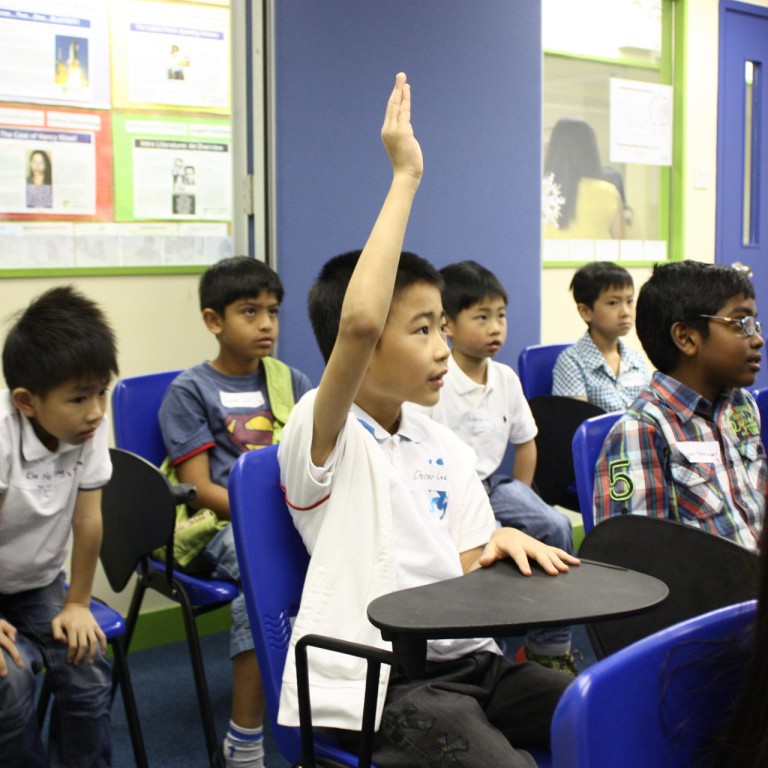 Word wizards go beyond the letter
Young contestants are brushing up on their vocabulary in preparation for the city's annual Spellbulary competition on Sunday.
Young contestants are brushing up on their vocabulary in preparation for the city's annual Spellbulary competition on Sunday.
The contest is now in its eighth year, but unlike other spelling bees, students who misspell a word can stay in the game by correctly defining its meaning and the spelling of another subsequent word.
"The focus in not memorisation but showcasing natural ability and fostering a love of words," says Kelly Yang, creator of Spellbulary and managing director of the Kelly Yang Project, a creative writing and learning programme.
Learning vocabulary in today's technological age is arguably more important than spelling, but in the absence of a natural environment to absorb a rich catalogue of words, this can prove difficult.
"I see so many children struggling to learn vocabulary but they are all tediously memorising list after list and they don't even know why they are doing it," Yang says.
That is why vocabulary has been a component of Spellbulary from the start and now major spelling bee competitions are beginning to catch on to the benefits of a wider understanding of words rather than purely committing a sequence of letters to memory.
Organisers of the 86-year old Scripps National Spelling Bee, which is televised live in the United States and led to Oscar-nominated documentary (2002), added a vocabulary component in time for this year's contest.
That documentary motivated 12-year old Jaimie Ding Wai-yan to enter last year's Spellbulary, where she placed third in her age group.
"I play spelling games with my parents from time to time and I pay attention to new vocabulary. And although I usually won in the games with my parents I didn't expect this prize. It was a fun to participate but the prize is a bonus to me," Jaimie says.
Her mother Lina Lee says the contest stimulated Jaimie's curiosity in English. Her daughter has since joined an English-language programme organised by her school, St Paul's Co-Educational College, and "she has picked up tremendous interest in new vocabulary and is constantly in search of challenging new words to understand", Lee says.
Eight-year old Arunav Maheshwar was crowned the winner in his age group, a leap of four places from his previous ranking. The French International student spent about 30 minutes in each of the two weeks leading up to the event preparing. "But I read a lot so I did not need too much practice," he adds.
Jean Tse, curriculum writer for the Eureka Language Education Centre and a teacher, says limited exposure in a social context can present a disadvantage to children in Hong Kong acquiring English vocabulary, but parents and teachers tend to pick up on spelling.
"Given such attention from school and parents, it would not be too surprising if Chinese students are more careful spellers than native English-speaking children," Tse says.
Spellbulary attracts around 100 students - mostly from international and English-language schools, but more students from local schools are now signing up and making it to the finals. It is encouraging to see these students come forward to participate in a difficult contest in their second language, Yang says.
This article appeared in the South China Morning Post print edition as: Word wizards go beyond the letter