LIFE
Get more with myNEWS
A personalised news feed of stories that matter to you
Learn more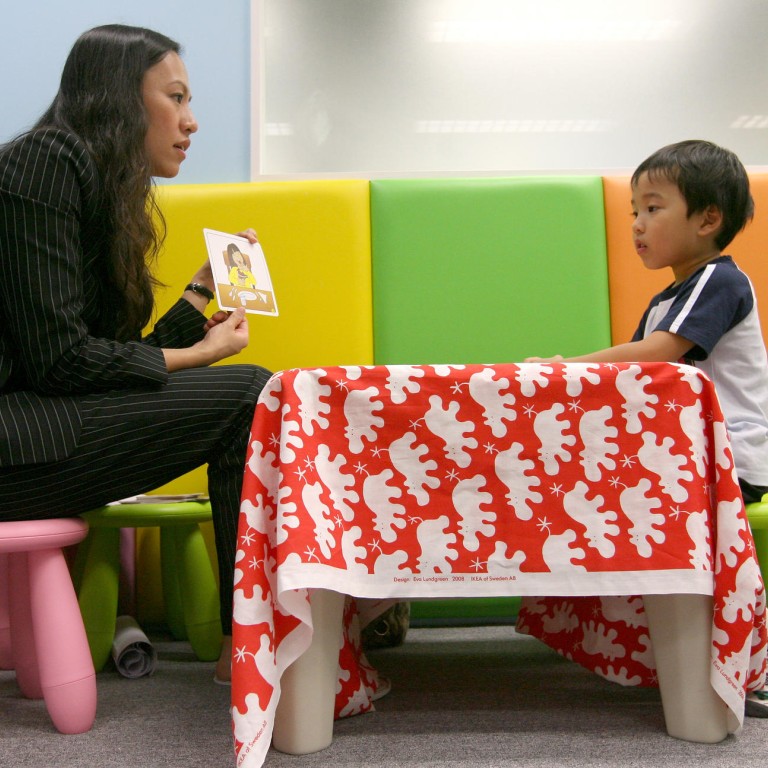 How to help your child succeed in a school interview
My children have school interviews next year, and I want to start planning now. What can I do?
An interview is a brief opportunity to display a lifetime of learning. Students are expected to be able to interact with strangers and present themselves in a positive light.
This is challenging at any age but is particularly daunting for a young child. Without focusing on either interviews or schools, you can start to build up your children's social and cultural skills so that they are prepared for any future encounters.
First impressions are invaluable, and a child who is socially confident and adept will make a good one. Your children need to be comfortable greeting and interacting with adults. To develop this skill, encourage them to acknowledge people you encounter.
Initially, you may want to give them specific instructions ("say 'good morning' to auntie"). Help them to develop and sustain good eye contact. More formal teachers will be impressed if your children take the initiative to introduce themselves.
The key to an effective interview is an active conversation rather than a question-and-answer session. To move past being a passive respondent, your children need to be able to respond to and initiate conversational topics.
Encourage your children to join in social events and use family gatherings as an opportunity for them to participate in discussions.
But even the most developed social skills will not disguise a lack of content. Interviews are a terrific opportunity for your children to showcase their interests and ambitions. If your children have particular passions, discuss them at home.
The aim of this exercise is to help your children to understand the value of their interests and to be able to articulate their enthusiasm.
Interviewers tend to stick to a relatively narrow range of topics, and there are always the perennial favourites including books, things a child has learned recently, and describing a favourite subject.
Start introducing random questions into family discussions. You could also turn the tables and encourage your children to initiate questions.
The objective here is to develop conversational skills rather than practising answers.
I interview on behalf of a number of British schools, and I can tell when a child has memorised answers. Listing "Einstein" as a personal role model is generally a giveaway. You want your child to be spontaneous and natural rather than rehearsed.
Use your preparation time to give children grounding in the areas which are evaluated during an interview rather than practise for interviews. The skills they acquire in this process will stay with them for life, long after this stage is a distant memory.
This article appeared in the South China Morning Post print edition as: Young Einsteins should act natural in interviews