LIFE
Get more with myNEWS
A personalised news feed of stories that matter to you
Learn more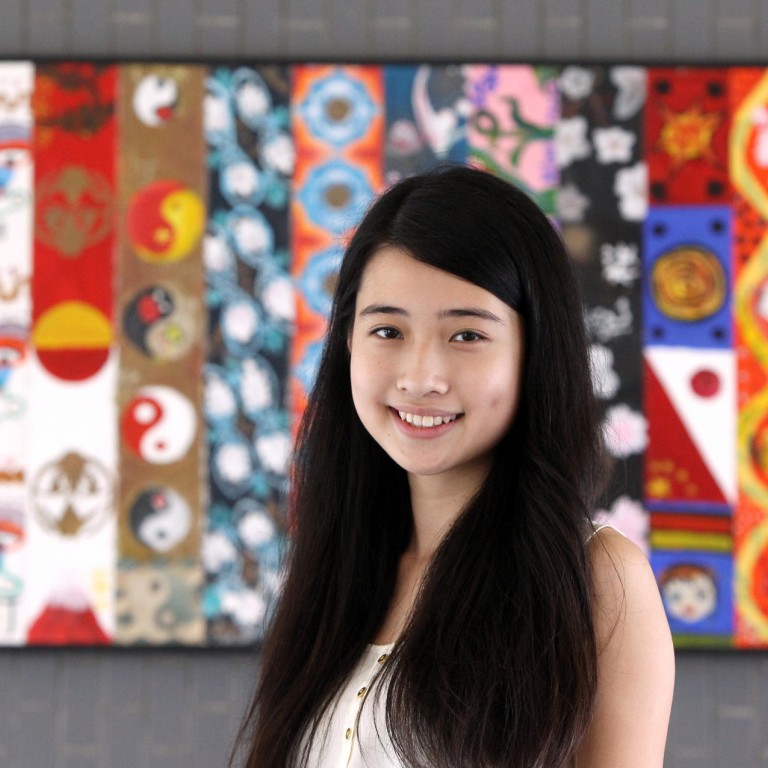 Hong Kong colleges start to see the benefits of cultural exchange
Colleges and universities are beginning to see the benefits of cultural exchange. But there is still a way to go
Towards the end of the Sino Japan Youth Conference last month, youngsters from Hong Kong, the mainland and Japan put themselves in the shoes of negotiators from their countries in a "diplomacy simulation session" which exposed them to sensitive issues from different perspectives.
The participants discussed significant historical events like the first Sino-Japanese war and the Nanking massacre, as well as the more recent regional disputes over the Diaoyu Islands. They also spoke out on topics like the objectivity of school history textbooks.
These are weighty and difficult topics in the grown-up world of global diplomacy, and are difficult issues even for university students. But the 35 participants at the annual conference were all secondary school students.
The objective was to give them exposure to different world issues through face-to-face interaction. One of the key organisers was Glenda Chan, who has just graduated from Li Po Chun United World College.
Chan took part in the event last year, and the experience shaped her decision to remain in Hong Kong, where she will study international business and Chinese enterprise at Chinese University.
"Hong Kong is a major financial centre, and China and Japan are major economies in the Asia-Pacific. Their relations will affect the future economy of the region," Chan says. Her view echoes the mission of Li Po Chun, part of a global network of 12 United World Colleges, to "make education a force to unite people, nations and cultures for peace and a sustainable future".
In her time at the college, Chan mingled with students of 80 nationalities, living with them on campus. About 55 per cent of the students of the Ma On Shan school come from outside the city, and the whole population resides on campus.
The experience Chan gained in her two years at the college could be equivalent to many more years of studying abroad.
"It is only when you learn together, and make friends with foreign students, that you understand what is happening in other countries. I have gained a lot of knowledge about different cultures, and the skills to communicate with people from different backgrounds," she says.
As the only boarding college in Hong Kong to have a two-year curriculum - the International Baccalaureate Diploma programme - its emphasis on cultural understanding has paid off. Six of its graduates have been admitted to Britain's Oxford University this year.
College principal Arnett Edwards says that the residential experience proves to be a big advantage for students applying to universities. "It makes them very different to other students. The students gain interpersonal skills [from the environment]," Edwards says.
"As the world becomes smaller, the students need a cross-cultural awareness to get ahead. Here they are able to work with students from very different backgrounds: from Africa, from a Muslim background or from South America. An understanding of different cultures is crucial, and overseas universities value that."
For Chan, an attraction of the Chinese University's business programme is its guaranteed exchange programmes and overseas study trips to countries such as Singapore and India.
Local universities are increasingly making efforts to boost students' exposure to different cultures in order to broaden their horizons. Last month, Chinese University vice-chancellor Joseph Sung Jao-yiu announced that the university would begin to offer halal food on campus.
The decision was made in response to a request from a Muslim student from Beijing. It showed respect for cultural differences, Sung wrote on his blog: "By interacting with people from different backgrounds and ways of life, we may discover good things in other cultures from their differences, and we may even find good companions."
Sung cites his friendship with an Indian boy with whom he regularly played badminton when he was in school, and a Swiss colleague who shared the laboratory with him while he was pursuing postgraduate studies.
He adds: "More importantly, when we treat people who are different [in colour, religion, or even sexual orientation] with respect, love and fairness, we will see that they do exactly the same to us. We will even see them change."
Local universities have a long way to go before they become properly multicultural. They only admit a limited number of foreign undergraduates. Chinese University has admitted, on average, only 400 non-local students, the majority of which are from the mainland, every year for the past five years.
The University of Hong Kong has accepted only 302 students from outside the city and the mainland for the coming year. It is nevertheless the biggest melting pot, with 6,814 overseas undergraduate, postgraduate and exchange students last year - 20 times higher than that of 10 years ago. This summer, hundreds of HKU students headed to more than 30 countries to work on social service projects.
Law student Joanne Yan, who last year assisted in health education and helped build playgrounds for refugee children in the Thailand-Myanmar border town of Mae Sot, came to appreciate the small things in life that people in affluent countries take for granted.
"Reflecting on Myanmese refugees' hopeful and grateful attitudes towards life, we found that we had overlooked the most fundamental building block of life - happiness - while being wrapped up in our hectic lives in one of the world's busiest cities," she says.
HKU has involved students in summer service projects in schools for migrants and refugee camps in the Thailand-Myanmar border area since 2008, under its faculty of social sciences' Migrant Outreach Education Initiative. The students have been instrumental in promoting awareness of Myanmese culture on campus.
In 2011, a non-profit students' initiative, Connecting Myanmar, was formed to provide medical, educational and other services to refugees.
Professor Ian Holliday, creator of the initiative, and the former dean of social sciences at HKU, says it helps students to become global citizens, as it makes them more aware of, and sensitive to, other cultures.
"Cultural awareness is very important. The students are likely to work with people from different cultures throughout their careers, so it is essential that they see the world from different perspectives. University life is an ideal opportunity for them to do that," Holliday says.
This article appeared in the South China Morning Post print edition as: Abroad minded