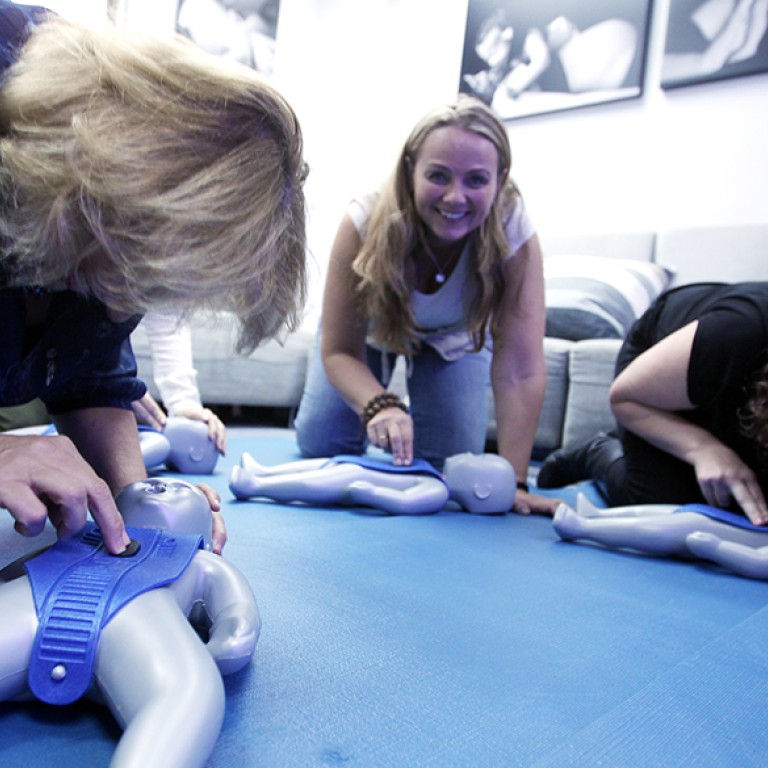 Rookie mum: why do other mothers seem superior?
Ever since I became a mum for the first time about two years ago, I have been astounded at how well other women with children manage their lives. My respect for parents, and mums, in particular, has gone through the roof. My self-respect, on the other hand, has got a bit wobbly.
Is it just me, or do nearly all other mothers seem superior?
"I think we all go through our ups and downs," says Hulda Thorey, co-owner and head midwife at Annerley maternity and early childhood specialists.
"When all is good and things are under control, then everything is fine. But the swings can be quite big for many mums, and when they don't feel like they are coping that well, they tend to start to look at other mums and find themselves not doing a good job.
"If they knew that the other mums were feeling exactly the same way, they would probably feel better," says Thorey.
If this is the case, why don't these other mums have milk and food stains dribbled down their clothes? Why don't I ever see them wrestling a screaming toddler into a pushchair or bribing him with biscuits?
How are they doing business meetings at 8am, lunch at noon, going out with their partners in the evenings and still looking bright-eyed and bushy-tailed? Where are the bags under their eyes?
Thorey, a busy working mother of four, says that such feelings are normal.
"Everyone else's baby is usually better behaved, dressed, clothed, tooth brushed, eating better and healthier, and has a healthier routine. But I don't allow myself to dwell on it. I know I do lots of things well, and being a working mother, it would ruin my confidence if I was to look at all the things that some other mums do 'better'.
"I just try to focus on the good things and do as best I can. But I go through these emotions just like anyone else."
Thorey says that seeking professional advice for specific problems such as breastfeeding will make life easier. Getting out and meeting other mums also helps. I certainly find that a morning at playgroup gives me a lift - sharing stories of sleeplessness and picky eating makes you realise you're not alone, as does seeing other people's toddlers behave, well, like toddlers.
But women can often be each other's worst enemies, says Thorey. They should sometimes lighten up a bit.
"Respect each others' choices and learn from each other. Allow each other to wear tracksuit bottoms and have undone hair. Pop in without notice, and get used to the fact that life is not picture perfect," she says.
"Allow those who bottle feed not to feel horrid. Allow those who breastfeed not to feel abnormal, even if their baby is 18 months old. Chat, share stories, and listen. Tell the truth. Laugh. Make fun of yourselves."
Mothers should realise that they are not the only ones riding the roller coaster, and spare a thought for those who really are having a rough ride.
"Think for a minute about those who have it harder than you - mothers who have twins, no helper, or an unsupportive husband," says Thorey. "Look around. Most kids grow up to be healthy and happy; yours will too. Unfortunately, other people cannot do this for you, so you have to find a way."
This article appeared in the South China Morning Post print edition as: Pay no heed to the mothers superior