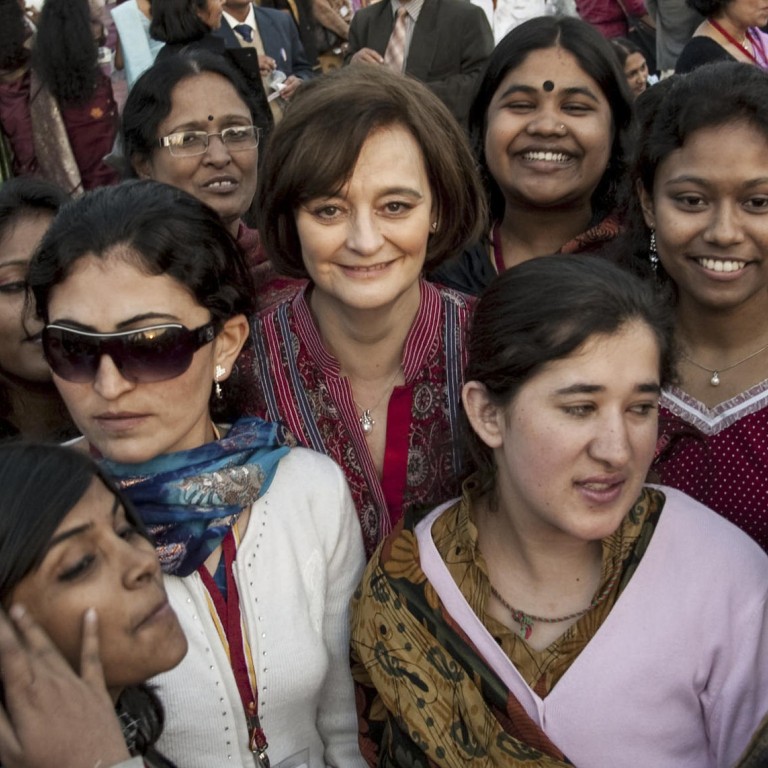 The Asian University for Women readies students for leadership roles
The Asian University for Women provides education for those not allowed to study elsewhere
Nobel Peace laureate and education activist Malala Yousafzai was barely of school age in 2001. when Kamal Ahmad came up with the idea of establishing a tertiary institution for women in Asia.
More than a decade later, the Asian University for Women (AUW) in Chittagong, Bangladesh, has seen more than 100 graduates pass through its doors poised to make a difference in their developing societies. About 20 per cent have gone on to postgraduate studies.
With its aim of nurturing women leaders, the university has been supported by individuals, corporations and charitable organisations such as the Bill and Melinda Gates Foundation, the Ikea Foundation and, in Hong Kong, the Victor and William Fung Foundation.
The university's success cannot hide the fact, however, that many girls in the developing world are still deprived of the chance for an education. Malala gained attention worldwide because of her bold resistance to the Taliban's attempts to deny girls access to education in her home country of Pakistan.
Since it opened in 2008, the AUW has offered possibilities for talented, aspiring women regardless of their economic background, nationality, religion or language.
As founder and president, Bangladesh-born Ahmad, 50, divides his time between Chittagong and Cambridge, Massachusetts, in the US. Ahmad had attended Harvard University and was previously a lawyer in the state of New York.
He says his idea for AUW was to "create a pathway for girls to get the best education they can and change the world they want to change. No country can develop if half of its population cannot make a contribution".
Nevertheless, violence against girls trying to go to school is on the rise, according to a January report by the United Nations' human rights office. Many of the attacks - in at least 70 countries between 2009 and 2014 - involved rape and abduction, it said.
"If you want to change Asia and the Middle East, the most powerful force for change can be women, if you educate them, provide them with the right support and connect them with each other across their communities," Ahmad says.
His belief is shared by Melinda Gates, who has spoken in support of education for women in the developing world, and Cherie Blair, wife of former British prime minister Tony Blair. She is chancellor of the AUW and founder of the Cherie Blair Foundation for Women.
The university hosts about 600 students from 15 countries, compared with 120 in 2008. About 50 are from India and the rest from other parts of South Asia, plus Bhutan, Cambodia, Malaysia, China and Syria. There are also some exchange students from France and the US.
AUW's predominantly female faculty members were recruited internationally, some from Ivy League institutions, and its charter provides guarantees for independence and academic freedom.
But despite receiving its first students seven years ago, the university's classrooms, dormitories and other activity areas are still housed in converted apartment blocks.
In Hong Kong recently to meet potential donors, Ahmad says he has been seeking funds in part to pay for scholarships, but also to build a permanent campus on a plot of land secured from the Bangladeshi government.
"When it is fully built [in five years], we will have 3,000 students drawn from all across Asia," he says.
AUW students are admitted on the basis of merit and leadership potential, defined by three main qualities - courage, empathy and a measure of outrage at injustice.
"We present scenarios of injustice and see how they react," Ahmad says. "If their reaction is muted, we will think this girl has lost something to be a leader. Secondly, we will see how an applicant empathises with the condition of others. If she is not able to empathise and sympathise with the suffering of others, she is unable to claim any kind of leadership."
Although gender equality in higher education is taken for granted in the West, that is not the case everywhere. Entrenched beliefs in South Asia, among other regions, still prevent women from pursuing further education. Instead, they tend to marry young - for example, at the median age of 15 in South Asia.
In Bangladesh, where 90 per cent of boys and girls have access to primary education, and close to 50 per cent move on to secondary education, only 5 per cent of women end up going to university. In Afghanistan, families will not even allow their daughters to study with boys.
So an all-female institution offers several advantages, Ahmad says. Another is that it can better nurture future leaders. "The evidence is that students [at AUW] are more prone to become leaders; they are role models," he says.
"The teachers and many of the people who run the university are women. You are supporting each other. Maybe there is some intangible chemistry that fosters women in an all-female environment to assume positions of leadership more easily," Ahmad says.
This article appeared in the South China Morning Post print edition as: High hopes