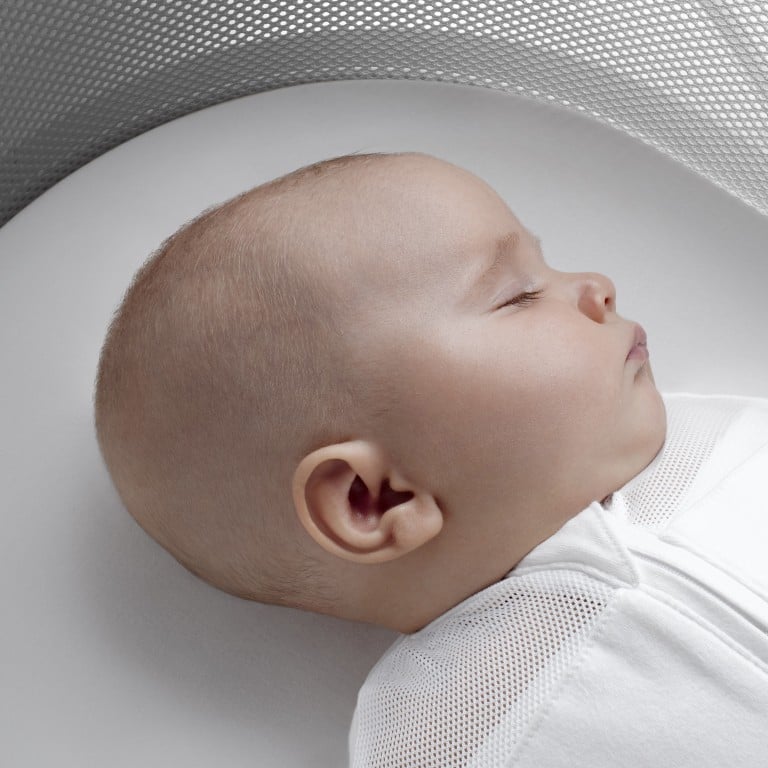 Self-rocking cots, smart breast pumps: five baby care tech innovations to make parents' life easier
Forget traditional baby care methods – save time and get more sleep with these new consumer tech products
But remember, not every new gadget is necessary and some encourage distance when closeness – while more challenging – is important
Back in the dark ages before the internet, mothers warmed bottles of milk in jugs of hot water, swaddled babies in cotton blankets to soothe them, and jiggled them to sleep as they paced the room holding the howling infants in their arms.
We listened quietly at doors or peered cautiously into cots to see if they had, finally, dropped off.
But times have changed. As in so many other aspects of our lives, smart tech now rules baby care.
Here are five examples.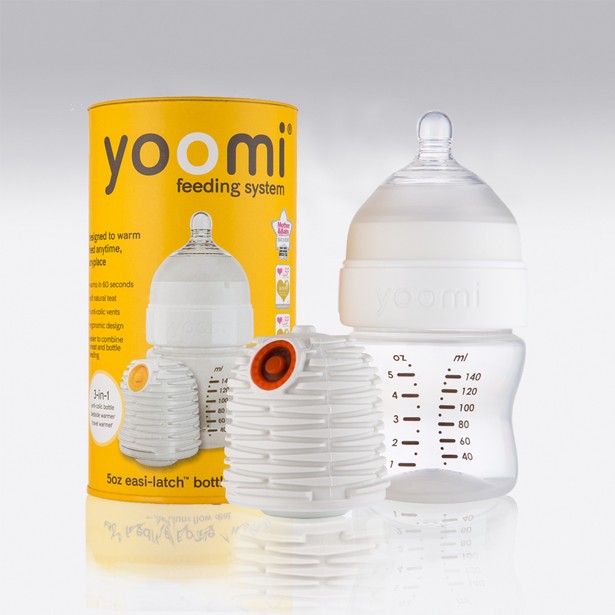 1. Yoomi self-warming bottle
Dr Jim Shaikh began his career as an engineer and worked in the aircraft and vehicle industries in the UK. He set up his own engineering development company focusing on product design.
At the time, 16 years ago, his son was a baby. Born prematurely, the boy weighed only five pounds and required very frequent feeding.
Warming bottles of milk straight from the fridge the old-fashioned way – dunked in a Pyrex bowl of boiling water – took 15 minutes, by which time his baby son was irritably hungry.
Shaikh decided what was needed was a system that warmed a bottle from the fridge in just a minute.
It also needed to be fully portable, rechargeable, safe and, most importantly, only heat the milk that the baby drinks so that the rest of it in the bottle stays fresher for longer.
And that's how the Yoomi self-warming bottle was born. The product continues to flourish, is still manufactured in the UK, and is now available in 24 countries worldwide.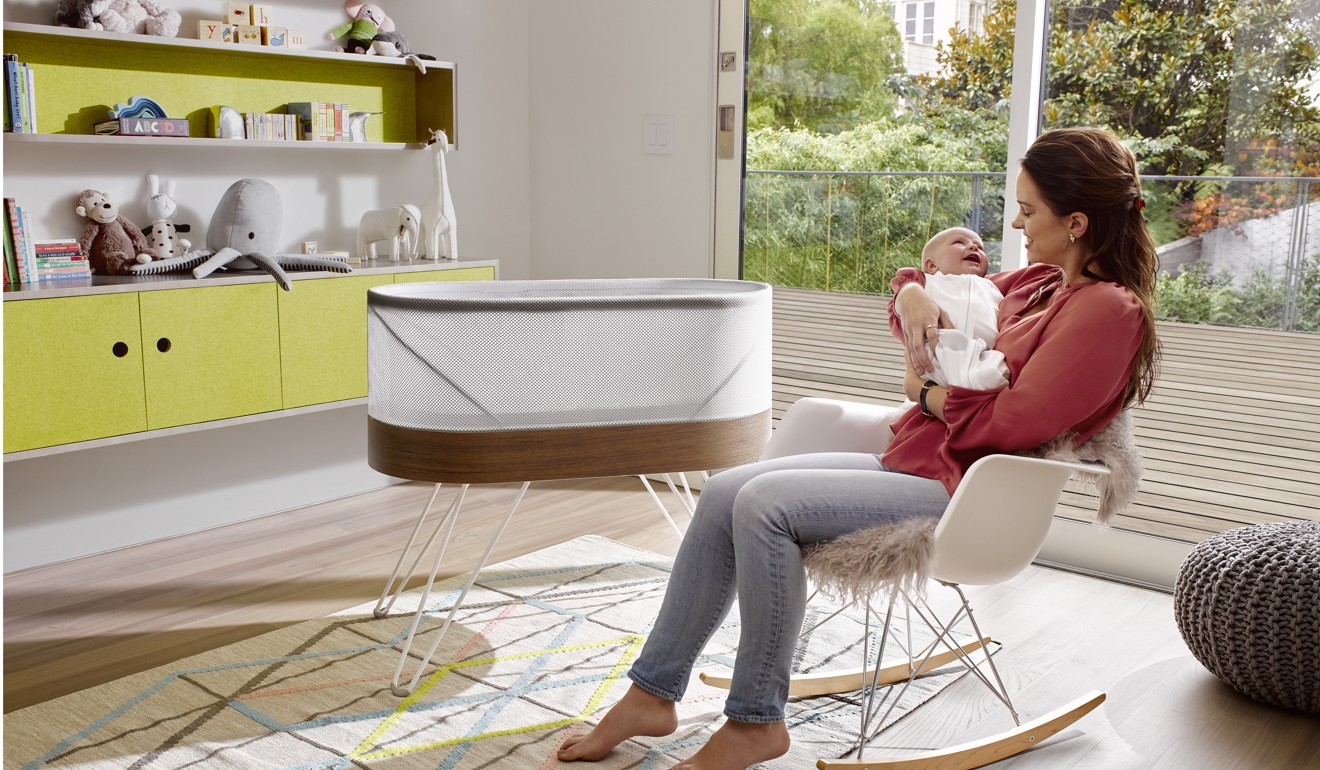 2. Snoo smart sleeper cot
If not getting its meal on time is what turns a baby into a howling monster, not getting enough sleep does the same to parents.
The Snoo from Happiest Baby is a lot more expensive than the Yoomi self-warming bottle – more than 30 times so. But where the Yoomi takes the stressful urgency out of heating a bottle quickly for an impatient, ravenous baby, so the Snoo takes the backache out of rocking a baby until it's relaxed enough to sleep.
The Snoo is a "smart sleeper" cot that soothes a baby with the push of a button and comes with its own app. Its inbuilt sensors respond to a baby's restlessness and rocks it back to sleep while shushing it with white noise and gentle movement – similar to the soporific atmosphere it would have enjoyed in the womb.
Designed after years of research and testing by academics, the Snoo is the brainchild of American paediatrician Dr Harvey Karp, the bestselling author of The Happiest Baby on the Block. The Snoo has won a slew of awards, including innovation of the year from the National Sleep Foundation last year.
If a baby is hungry or has a dirty diaper, the Snoo won't be enough to distract it. But, say its designers, if the little one is simply restless, it will settle them to sleep – even if the price tag keeps its parents up all night.
The product gets consistently good reviews on Amazon, with almost 80 per cent of them at five stars.
"Only one regret – I didn't buy it when I had the first of three children," and "the best investment a parent can make", are among things reviewers have said.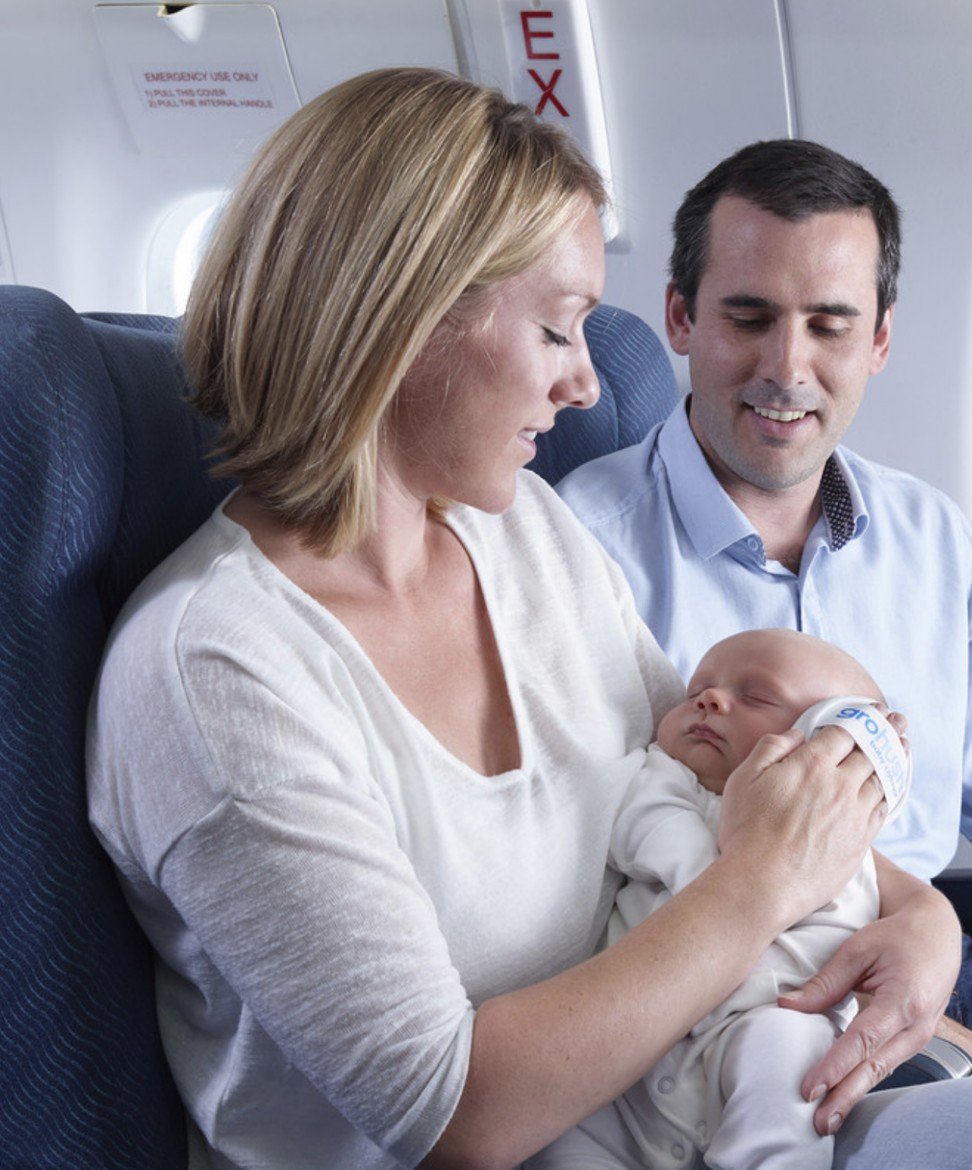 3. Grohush white noise calmer
While we're on the soothing sound of the womb, let's talk about the Grohush, which is touted as a "baby calmer".
In the womb, babies are surrounded by soft, gentle sounds that reassuringly dull the noise of crashes and whirrs. The Grohush is a handheld deliverer of "white noise". You can choose from three sound options: mother's heartbeat, rain on a tin roof, or ocean waves.
Hold the palm-sized device to a niggly baby's ear and watch it relax as sounds reminiscent of the calm of the womb wash over it.
Cushioned with foam swathed in 100 per cent cotton, the device automatically switches off after 10 minutes' play and volume is preset to baby-safe levels.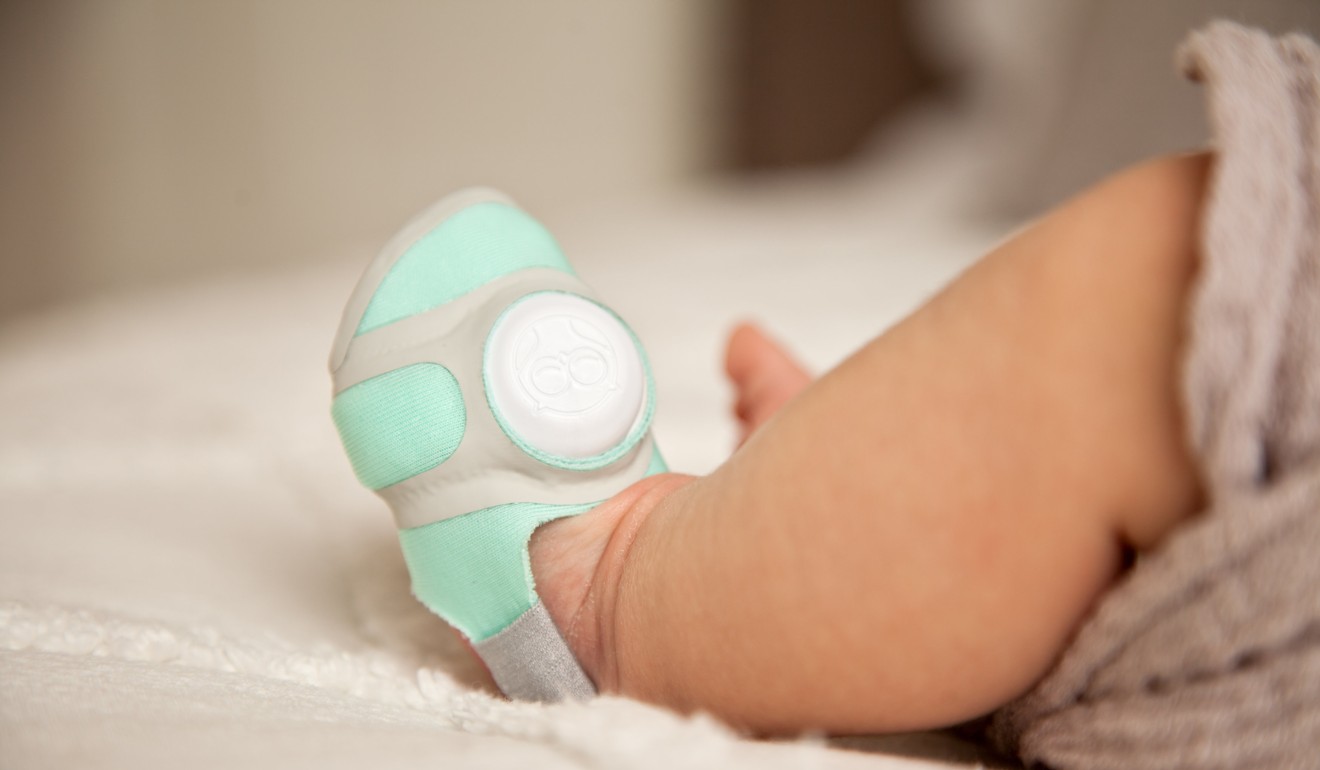 4. Smart Sock baby monitor
The techiest gadget I experienced while mothering infants was the baby monitor that was placed in my newborn's room to alert me to his cries at night, lest I was stone deaf and could not hear the frantic howls.
Owlet's Smart Sock raises baby monitoring to a whole new level. Wrapped around your baby's foot, this device will monitor your child's heart rate and oxygen levels, and deliver real-time results to your smartphone via an app.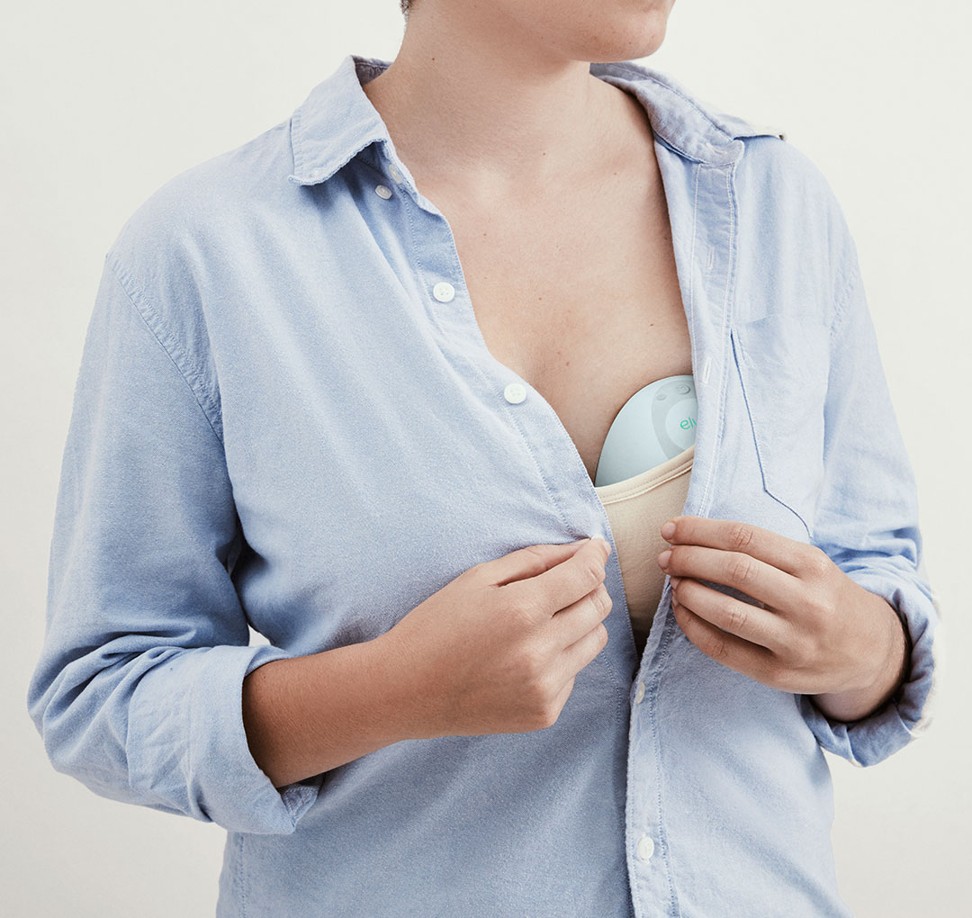 5. Elvie wearable breast pump
Pumping breast milk used to mean sitting quietly and doing just that – pumping. It wasn't glamorous and it wasn't something you could do in public, but it did the job.
With the Elvie Pump, a secret, silent piece of kit, you can be pumping milk, no hands, while chairing a board meeting.
The device is advertised as "the world's first silent wearable breast pump. Fits in your bra, and your life. Pump anytime, anywhere." It monitors milk volume and "track pumping history" and sends the data to an app on your phone.
Thoughts from a mother
Some of these gadgets may indeed give more time, more peace and more sleep for both mother and baby (though the sock monitor would have exacerbated my already high-level "new mum" anxiety). But are some also gouging a gap where there should be more closeness?
Some new baby devices are plain silly, like the Baby Bullet food blender. Your (grown-up) NutriBullet – or any old blender – will purée baby food just as well.
The Itzbeen Pocket Nanny? A gadget that announces itself thus: "The go-to device that helps sleep-deprived parents remember baby care details. It's as simple as pressing a button once after each diaper change, nursing or feeding, sleep or awake time."
Sorry. Anybody who has ever had a baby knows that the little ones are perfectly capable of helping parents remember these things themselves – by declaring their needs in unmistakably clear, usually very loud, tones.