5050
Get more with myNEWS
A personalised news feed of stories that matter to you
Learn more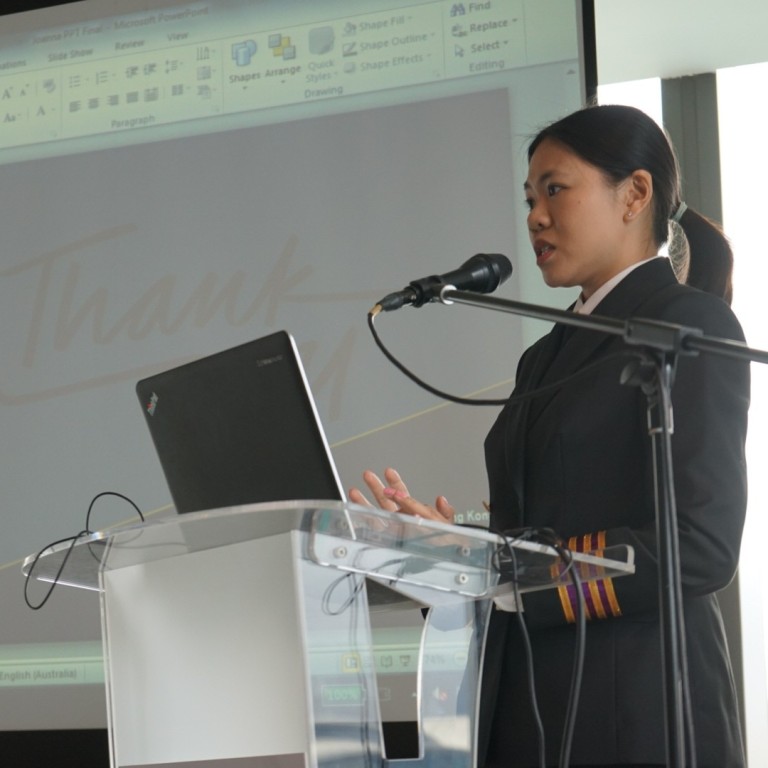 Why are there so few women in shipping? Hong Kong's female sailors talk about struggle and success
Women are discouraged from careers in merchant shipping, although the small number of female sailors in Hong Kong is growing
We talk to some of the women who are breaking the industry's glass ceiling
A seagoing ship remains one of the most challenging working environments for a woman to succeed in. Traditionally a male preserve, the on-board hours are antisocial, the work is physically demanding, the sea can be rough and you might spend weeks and months separated from home, family and the internet.
"Of course, at times it's tough – I was vomiting all the way from St Petersburg to Brazil, but I never thought of giving up," says Joanna Kwok Wing-yan, describing her experience on her first ship, the bulk carrier, Federal Nakagawa. When she joined it in Iceland, she was 21 years old and the only woman and Hongkonger in the crew of 22.
Kwok is one of the few women in Hong Kong prepared to breach the gender gap and sign up for an ocean-going career. This year she became the
first Hong Kong woman to qualify as a chief engineer
, the most important officer on board a merchant vessel after the ship's captain. Her landmark achievement was marked by a special event hosted at the Hong Kong Maritime Museum.
The director of the museum, Richard Wesley, points out that both Hong Kong and China have a rich heritage of female mariners, from Tanka boat women to Ching Shih, the Qing dynasty pirate who commanded more than 300 armed junks. Yet these days, very few women consider going to sea a viable career option.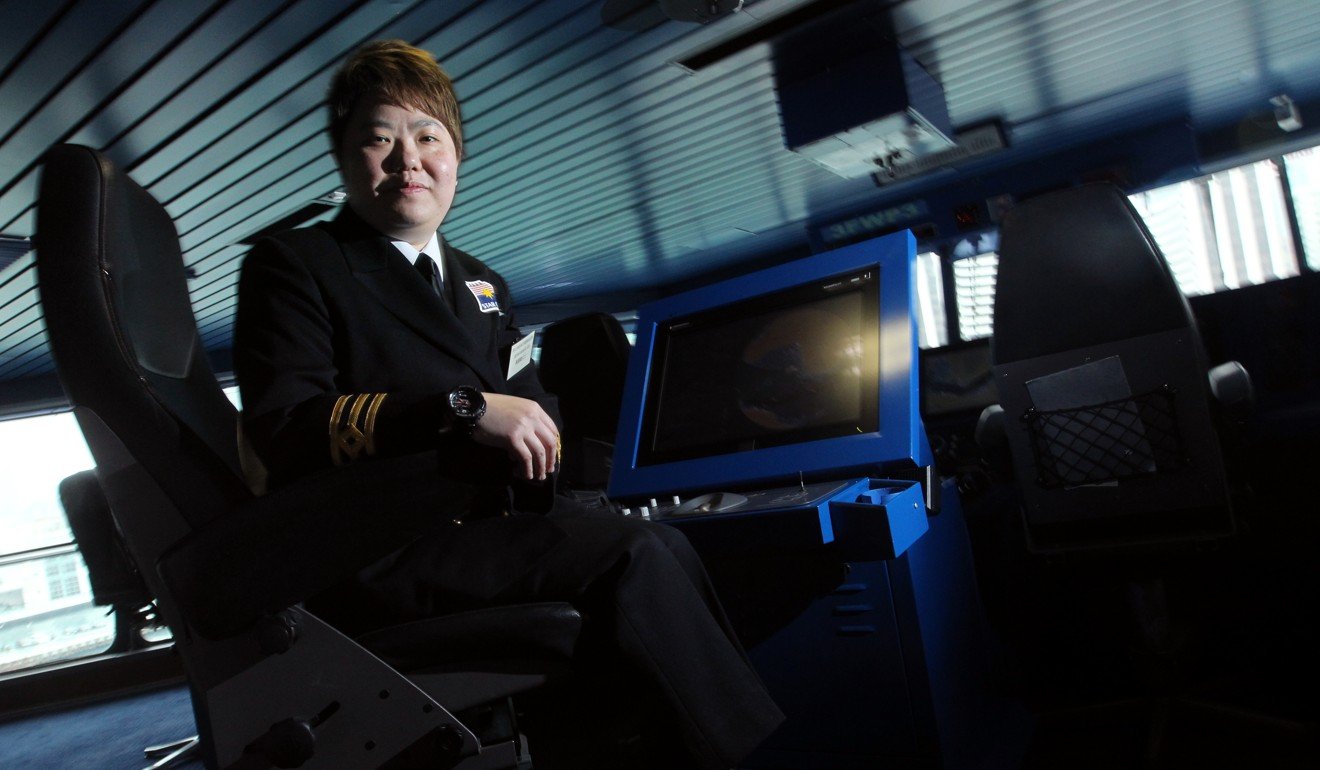 The first woman to captain an ocean-going vessel is thought to have been the Russian mariner Anna Ivanovna Shchetinina. In 1935, at the age of 27, she attracted international attention when she commanded the MV Chavycha on a voyage from Hamburg in Germany to the Pacific coast of Russia. Eighty-four years later, gender equality has not advanced very far in the shipping industry, and progress is particularly slow in Asia.
It was only in 2013 that Carmen Chan Ka-man became the first woman ship's captain in Hong Kong. She now works for the Hong Kong government's Marine Department, where she is one of only two female marine officers; the department has another 18 women qualified to work at sea – one ship surveyor, four ship's inspectors and 13 female marine controllers.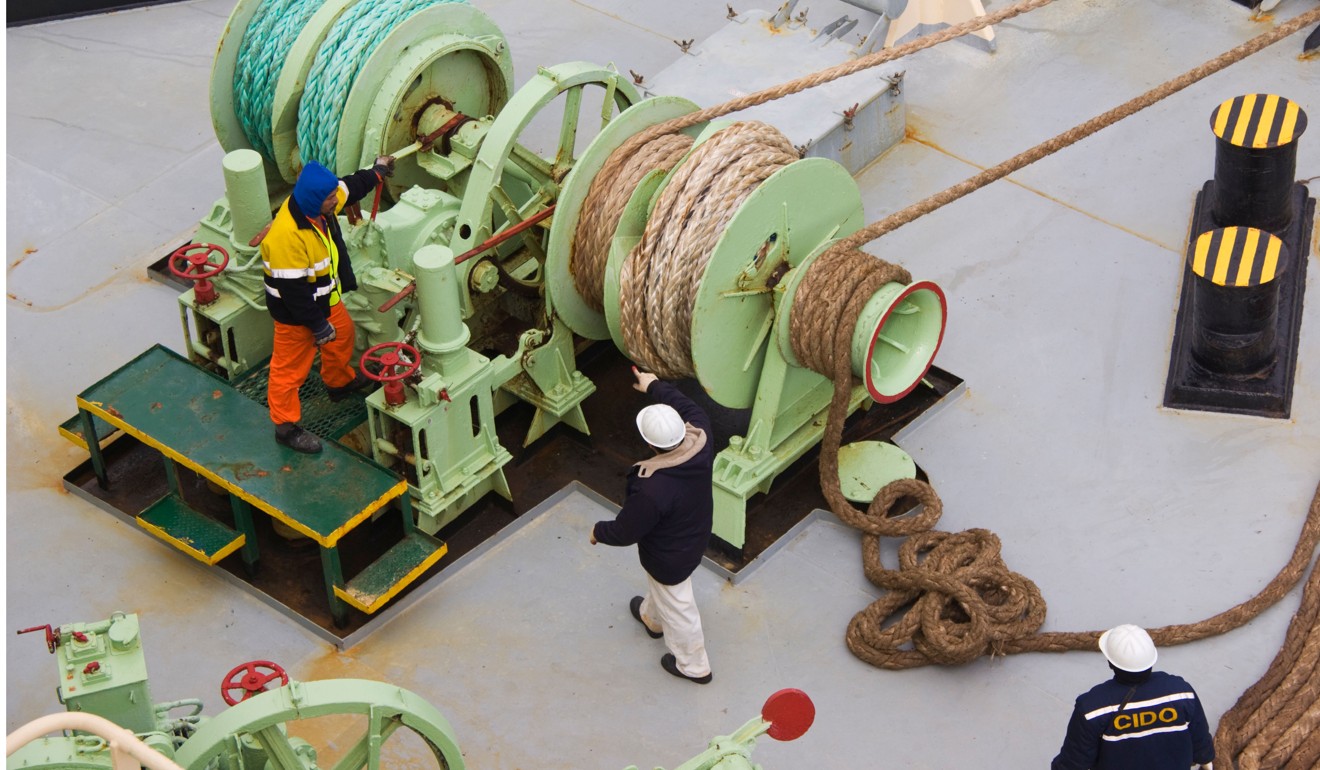 "At the beginning, my parents strongly opposed my idea of pursuing a seafaring career because there was an old Cantonese saying that 'travelling away on horses or boats is dangerous'," says Chan.
Hong Kong is not the only place where women are reluctant to pursue a career at sea. In China, the founding of the People's Republic in 1949 led to women entering male-dominated industries. In the 1970s, Qingfen Kong became the first woman to captain an ocean-going ship, and by 1974 China was operating the first cargo ship, the Fengtao, with officers who were all women according to research by Zhang Pengfei and Zhao Minghua of the China Centre (Maritime) at Solent University in the UK.
However, the 1980s and 1990s saw few women serving at sea, and by 2000, none of the 75 maritime colleges in China accepted female candidates. That year, Shanghai Maritime University launched a special maritime training programme for women, but of the 255 students who had graduated from the programme by 2014, only a small handful served at sea.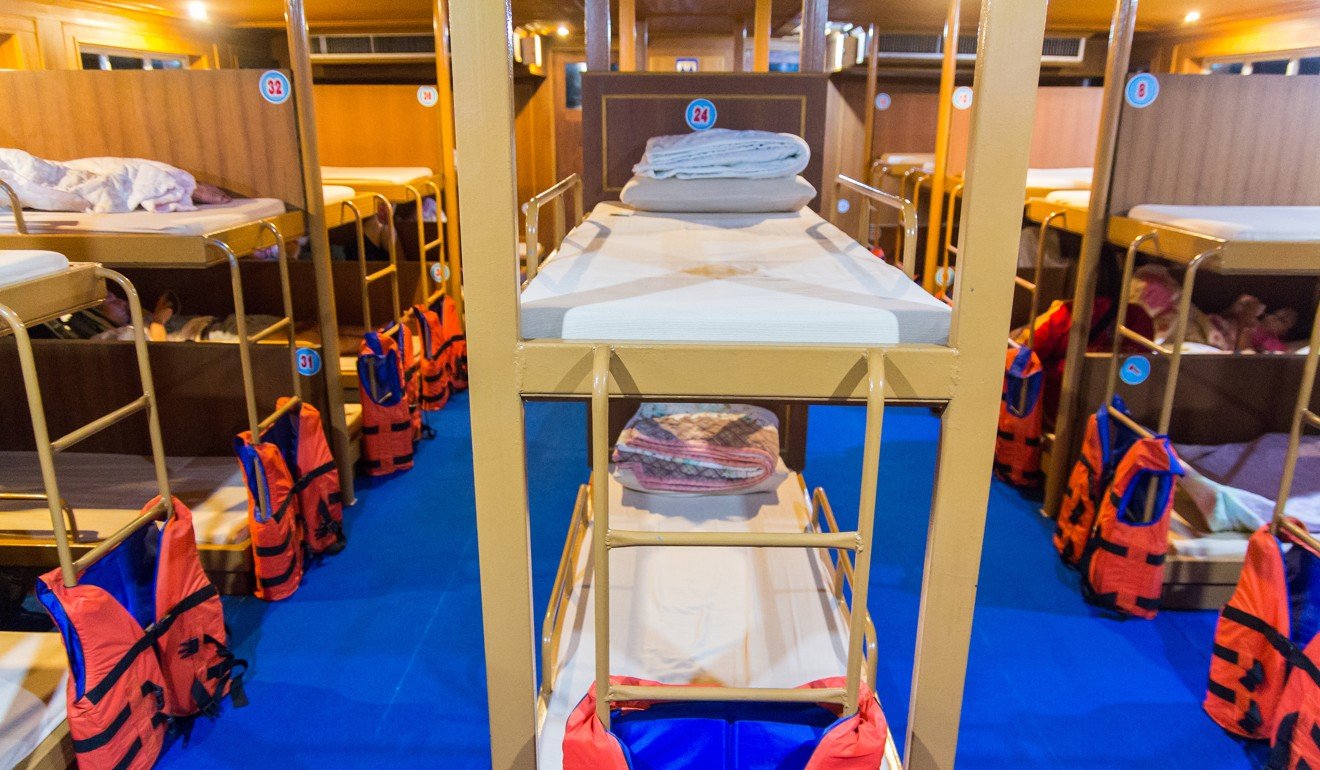 The Philippines is another Asian nation with a proud maritime tradition – the country provides about a quarter of the 1.6 million personnel working at sea. However, only two per cent of these seafarers are female and of these, most are employed as masseurs, waitresses and domestic staff in the cruise industry, according to a paper published by Lucia P. Tangi of the University of the Philippines.
Tangi says the number of women sea officers is still "microscopic" and that they are forced to suffer "loneliness, sexual harassment and bullying".
She says it is very rare to find women in senior positions on the world's merchant vessels and that those who do hold such positions tend to be from the United States and developed countries in Europe.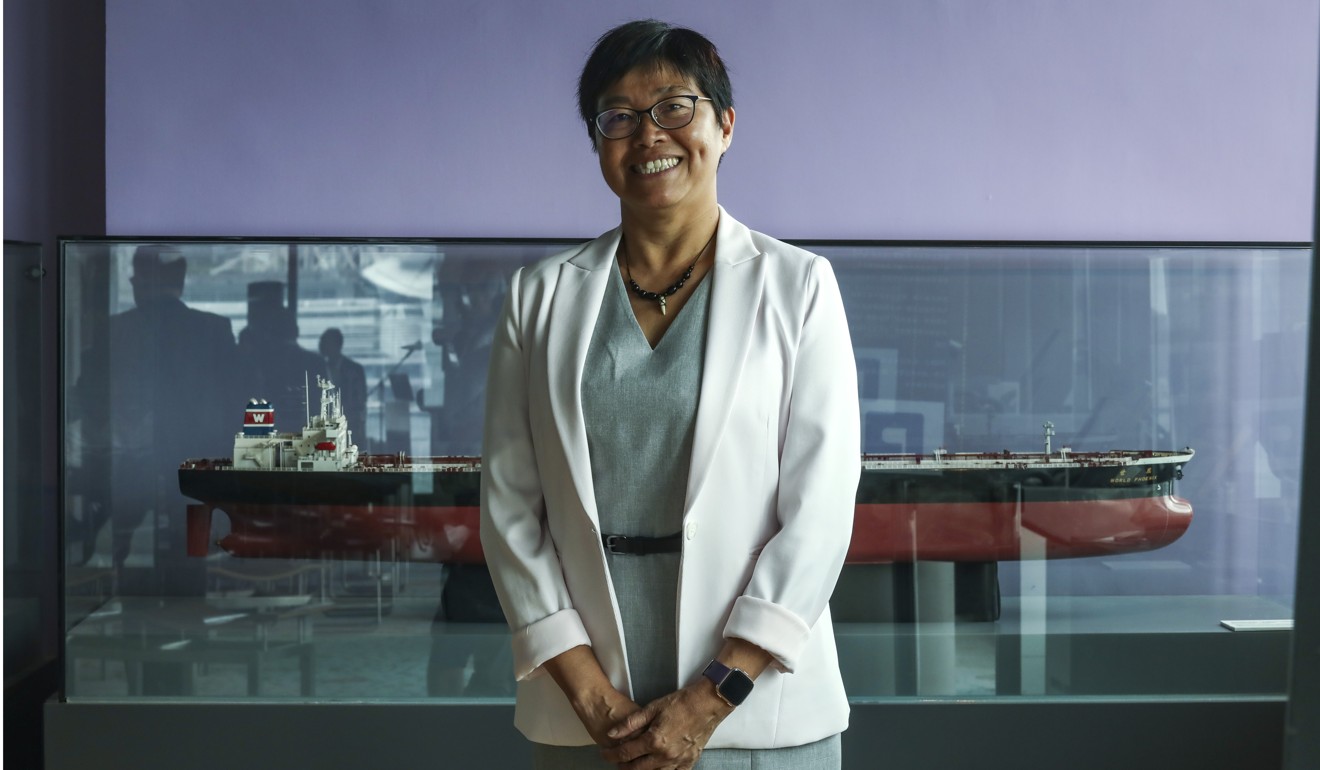 "When I first applied to local shipping companies, some told me not to bother filling out the application forms," says Petty Leung Fung-ying who served at sea as a radio operator from 1980 until 1992 for Swire Shipping and is now vice-convenor of the Maritime Professional Promotion Federation (MPPF). The federation organised the special event for Kwok at the Hong Kong Maritime Museum.
Leung explains that in the 1980s the obstacle to women going to sea was not so much active sexual discrimination, but practicality – ships didn't have suitable accommodation for men and women serving together.
Since 2002, the MPPF has done more than any other organisation to promote careers at sea to young men and women in Hong Kong, and help address a skills gap, which was causing a shortage of candidates to work as river pilots, for the Marine Department, and as marine insurers, brokers and ship surveyors.
"We mentor the young people – not just the seafarers but often their spouses and their families too," says Leung. She says some Hong Kong families can be stubbornly resistant to their daughters being thousands of miles from home, constrained in a steel box with a lot of men.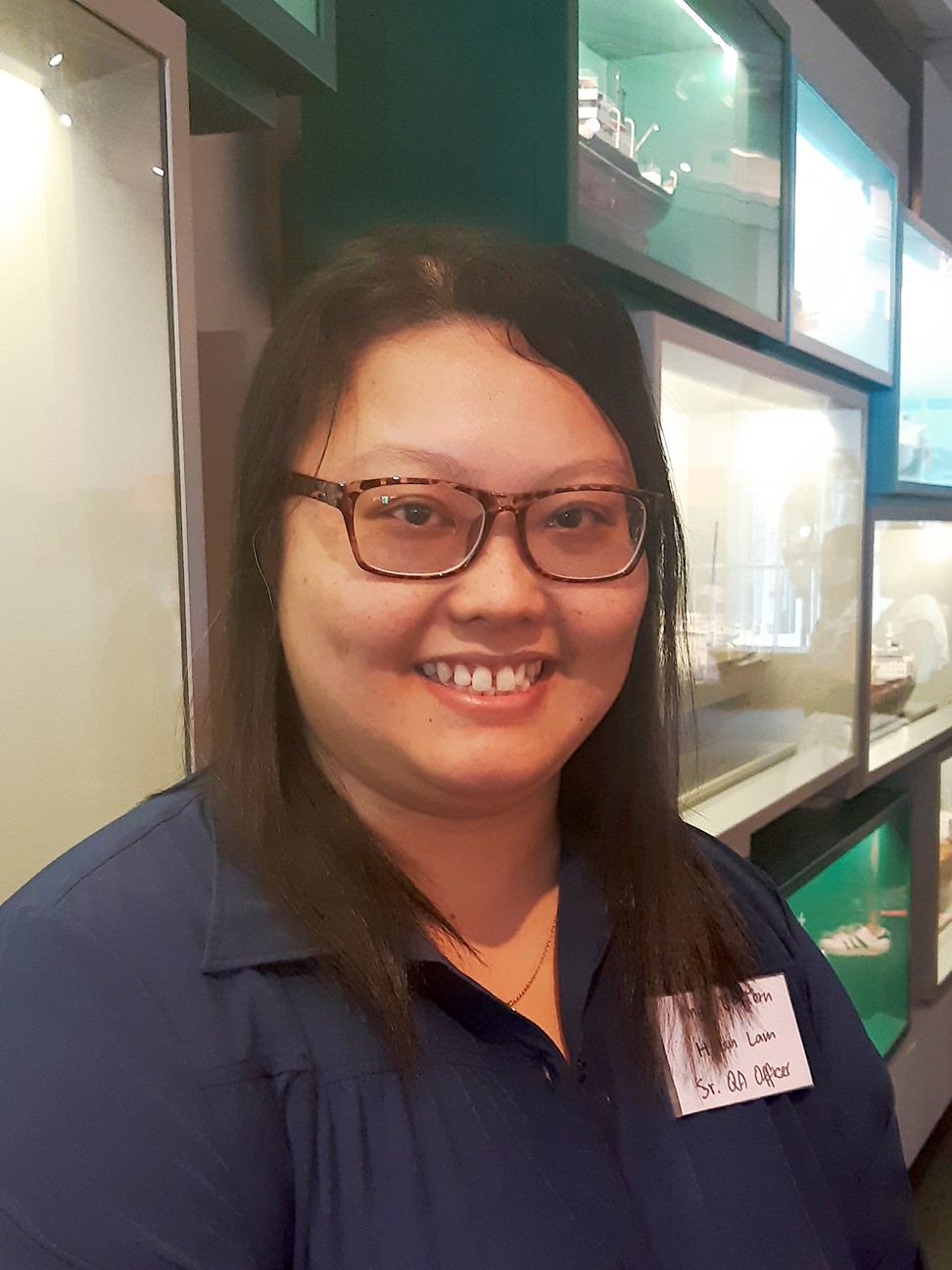 One of the young women mentored and encouraged by the MPPF was Helen Lam Lai-yin, who is now a deck officer cadet and has already completed 18 months at sea as part of her training. She is on a career path that could see her rise to captain of an seagoing vessel.
"I knew about shipping – I even worked as a shipping clerk – it just never occurred to me as a career. I thought it was something people did in the 1960s or maybe it was just for foreigners," she says, highlighting the low visibility of such a large industry in Hong Kong.
The MPPF has worked hard to organise school visits and reach out to young men and women in Hong Kong like Lam. However, it is staffed by part-time volunteers, so only so much can be achieved.
Lam agrees life at sea can be tough, but says she's learned to get on with people from many different backgrounds and nationalities.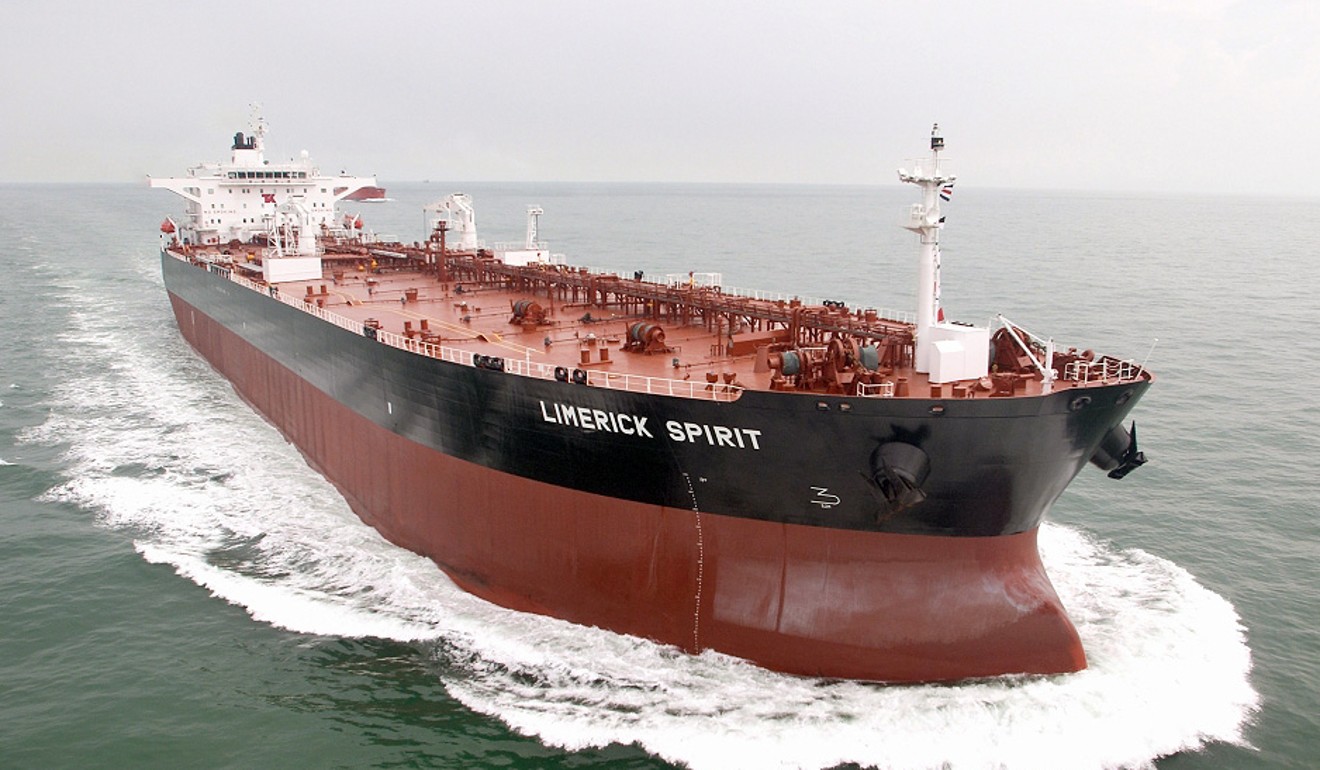 "I don't see myself as a girl or as a Hongkonger – I just try to fit with the crew because you must break down barriers to be accepted," she says. She has not experienced any bullying or harassment at sea and only asks that male crew members give her a chance to prove herself before rushing to judgment.
These days the shipping industry is no longer reluctant to recruit women. The World Maritime University and its parent the International Maritime Organisation (IMO) launched a project in 2016 to develop "a global strategy for women seafarers", and in 2019 the IMO's annual Day of the Seafarer adopted the theme "I am on board with gender equality".
These initiatives were motivated as much by urgent commercial need as the pursuit of gender equality. According to one industry report, the worldwide shortage of marine officers will reach 92,000 by 2020.
"We actively seek passionate seafarers with the right qualifications and suitability. Gender equal opportunities are given to all," says Melissa Otto of Anglo-Eastern shipping, the company which employs Kwok and Lam. She says her company includes female cadets and officers in publicity materials and social media posts to encourage more female applicants.
Out of some 27,000 crew employed by the company, only around 60 are women, but Otto says the number of women entrants has risen in recent years.
"The ones we do attract see past the gender issue and have their own way of doing things – they are likely to be adventurous and different," she says – a description that applies to Kwok.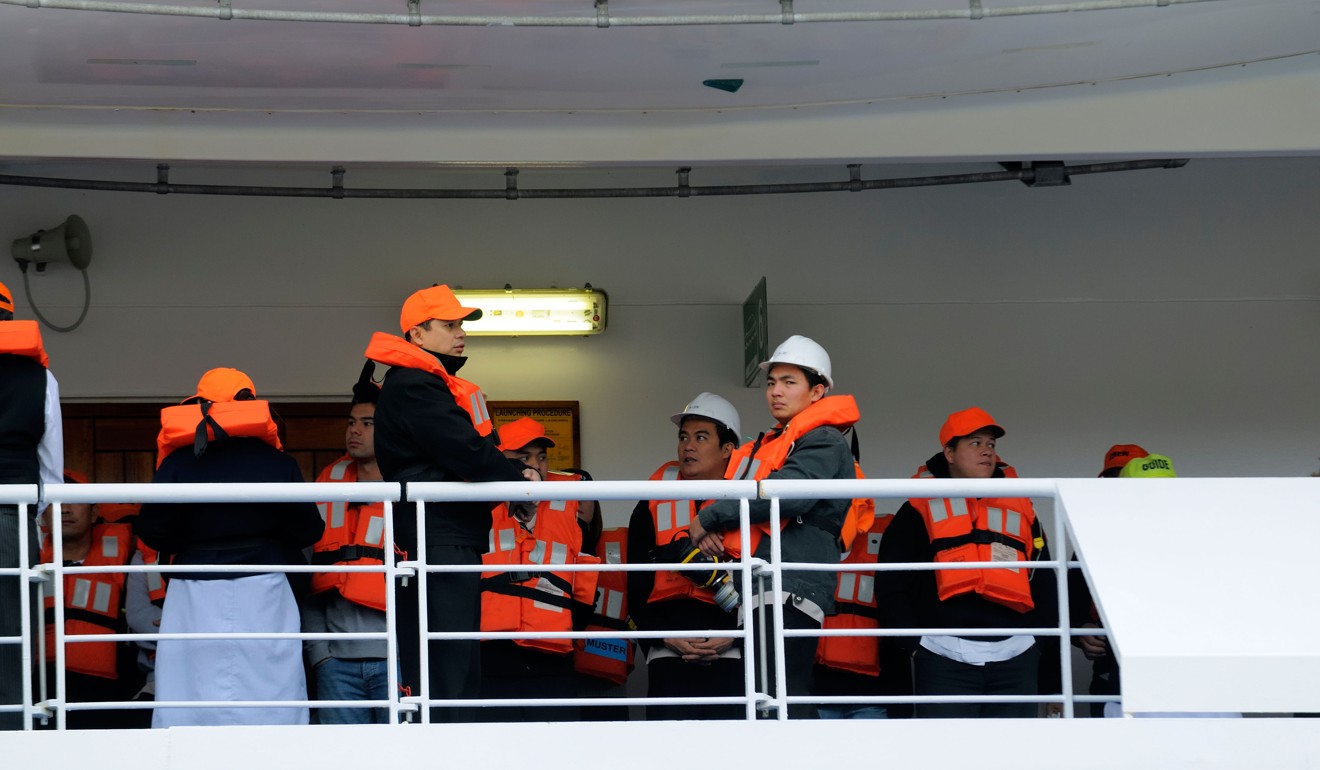 Composed, confident and elegant, Kwok doesn't conform to the stereotypical movie image of a ship's chief engineer, often portrayed as a perspiring, hard-drinking, middle-aged Scotsman with an oily rag wrapped around his neck. Kwok admits some of those dated views do linger.
"In the early days of my career, there were these old stereotypes, but by the time I was a second engineer, the crew can see you know what you are doing, and the old stereotypes gradually go away," she says.
She says the job can take her away from home for eight out of 12 months each year, and while this means she can save money and see the world, she also admits a five-year relationship ended as a consequence.
"To some extent, I felt guilty keeping him there [at home] when I was away, but I do have many colleagues who have successful relationships," she says, and she urges other young women to look at a career at sea, which she says has made her much more confident and open.
Chan agrees, saying: "Be brave, step out of your comfort zone and you will definitely have no regrets – this job is attractive, amazing and unforgettable."