LGBTQ
Get more with myNEWS
A personalised news feed of stories that matter to you
Learn more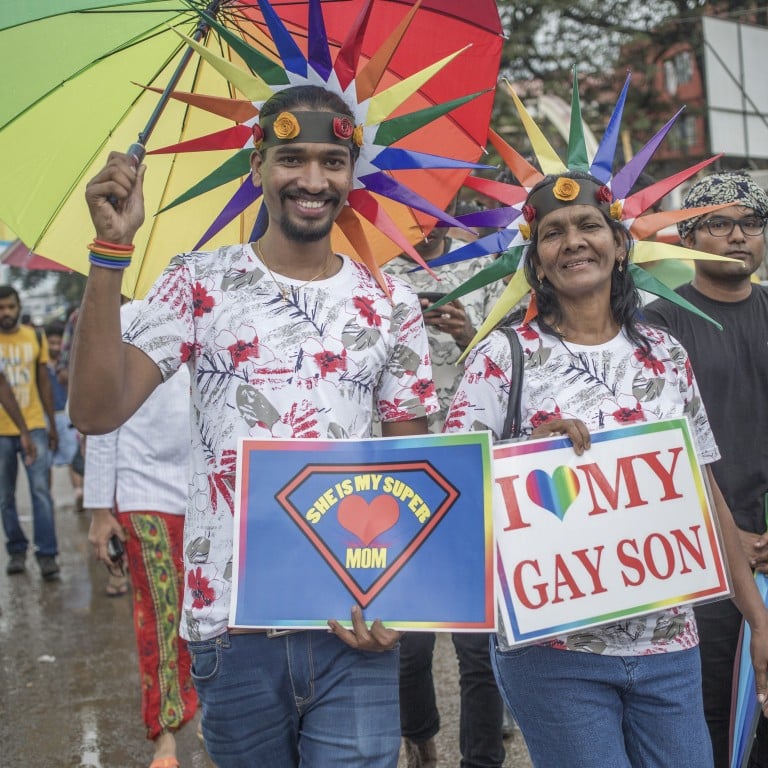 Indian LGBT workshop helps queer people bring parents 'out of the closet' on sexuality and gender
Prabal is an empowerment programme for parents of LGBT children that focuses on gender, sexuality and understanding physical and mental health
It is intended for open-minded parents who can, in turn, educate other parents and become valuable queer allies
Nishtha Nishant felt like a female trapped in a male body for years, yet the 26-year-old struggled to explain her tangled emotions to her mother, a widow living in the Indian port city of Mumbai.
At the same time, Nishant's mother, Supriya Gosavi, 53, was frustrated by her transsexual child's behaviour. She thought it was abnormal for her "son" to dress in women's clothes and use lipstick.
"The first time Nishtha told me she wanted to visit a psychiatrist," Gosavi recalls, "I shouted at her and said I was the one who needed help to deal with this, not her."
Gosavi, an insurance agent, now accepts Nishant as a daughter and is no longer upset by the way she dresses. She even helps Nishant drape her traditional sari, a typically Indian mother-daughter bonding gesture.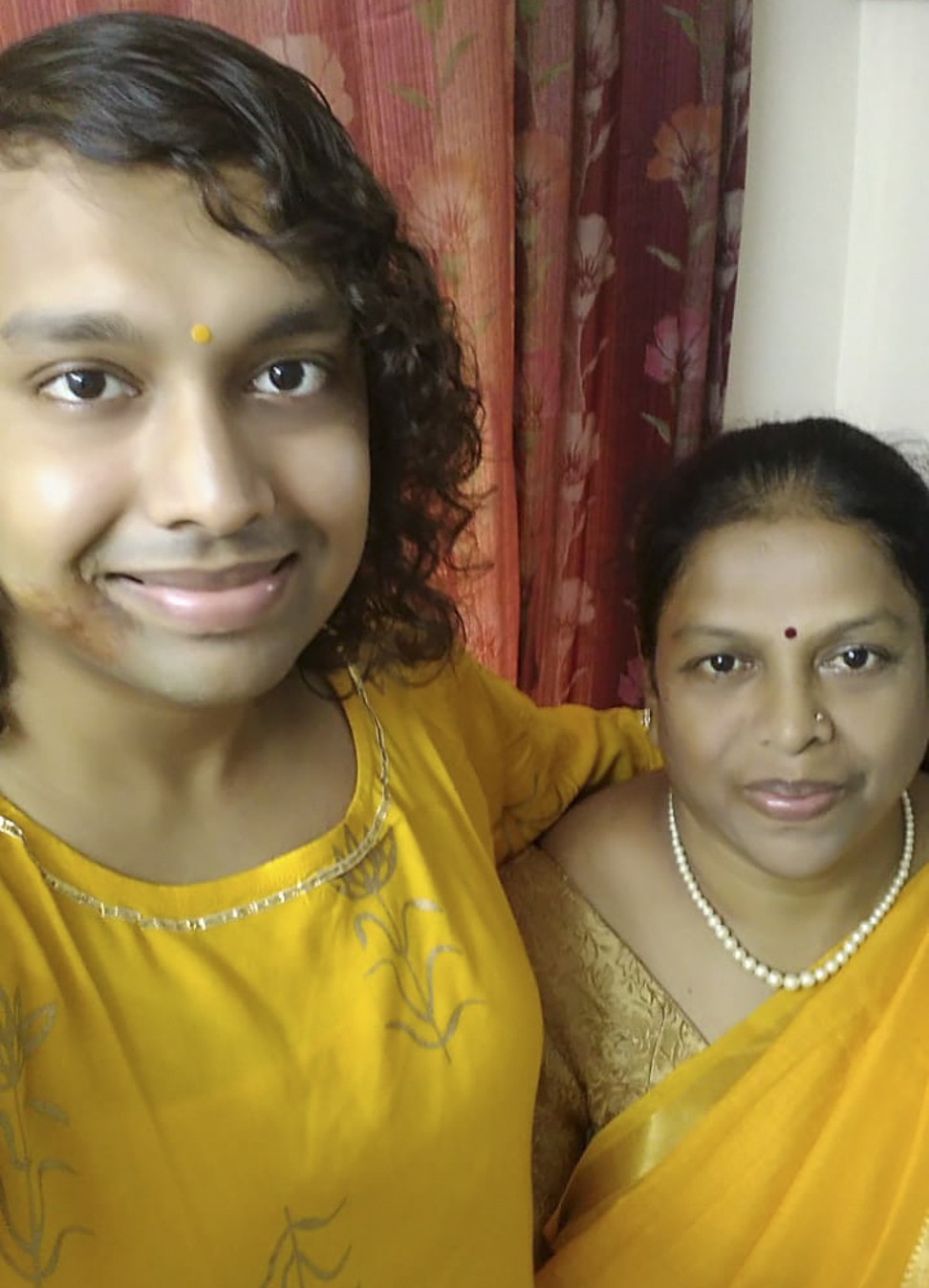 Gosavi's acceptance of her child's sexuality has slowly increased over the years, but her greater understanding has been more recent – much of it because of Prabal – an intense six-month empowerment programme for parents of LGBT children.
Gosavi finished the Prabal course in June, one of 30 parents from Mumbai who have now been through the programme hoping to better understand their queer child's world.
Prabal, which means "strong" in Hindi, is the brainchild of Humsafar Trust, one of India's oldest queer community networking and advocacy organisations, and Sweekar – The Rainbow Parents, a 70-strong support group for parents of queer adults in Mumbai.
The first of its kind in India, the Prabal programme began in November last year. It has been designed to provide parents of LGBT children with information on all things queer – sexual orientation, gender terminologies, sexual health and the legalities associated with it.
Intended for open-minded parents who can, in turn, educate other parents and become valuable queer allies, the programme fosters understanding of alternate sexualities.
Nishant, who works as a scientific assistant in a satellite town outside Mumbai, says that finding a support network helped her mother accept her son becoming a woman.
"At Prabal, she could vent her feelings and emotions through dance therapy and other exercises," she says, adding that she is glad she persuaded her once-reluctant mother take the course.
"In the queer community, when we come out of the closet, our parents can go into the closet," she explains. "There is a need to bring them out of that."
Alpana Dange, consulting research director of Humsafar Trust and the facilitator of Prabal, believes a better understanding can foster parents' acceptance and help them explain their children's sexuality to others.
"Acceptance is one thing, having the right information is another," she says. "With the right information, parents can be change agents."
But the change in law is unlikely to make life much emotionally easier for the estimated seven to eight per cent of India's population who identify as LGBT.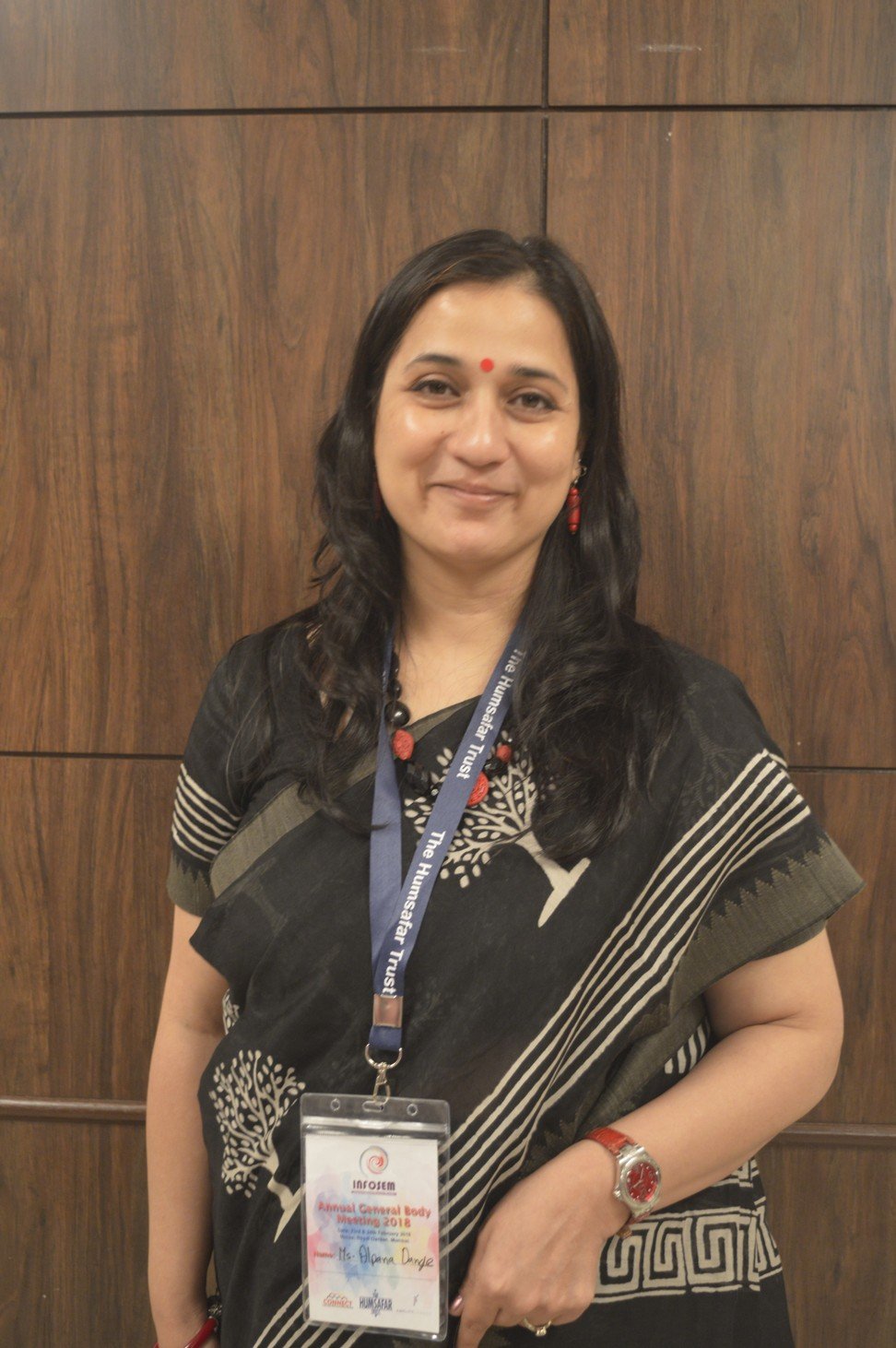 Many LGBT Indians get little support where it's most needed – in their homes. Some are ostracised, some are taken to healers in the hope of a "cure", or even forced into unwilling marriages because their parents know little about homosexuality, or simply don't want to deal with anti-gay discrimination.
"Support from parents and family is the most important [thing, as] survey data shows people from the [LGBT] community are more vulnerable to mental health issues," Dange says.
A 2012 Humsafar Trust survey of men who have sex with men in Mumbai found that 45 per cent reported having suicidal thoughts, while 29 per cent were severely depressed and 24 per cent suffered from anxiety-related disorders.
According to a 2018 study of 2.5 million adolescents published in Pediatrics, a journal published by the American Medical Association, young people who identified as homosexual had a significantly higher suicide risk than their heterosexual peers.
Koninika Roy, a 25-year-old former advocacy manager for the Humsafar Trust, co-designed the Prabal programme. Her parents, Nilakshi and Subroto Roy, took the course and it helped them understand their daughter's sexuality.
Roy came out to them as queer when she was 19 but what finally bridged the gap, especially with her father, was their fuller understanding of her world, she says.
"The main struggle after you have come out to yourself is coming out to your parents," Roy says. "The culture of respect we have towards our parents in India makes us self-conscious and creates a distance, making it difficult to tell your family about your sexuality."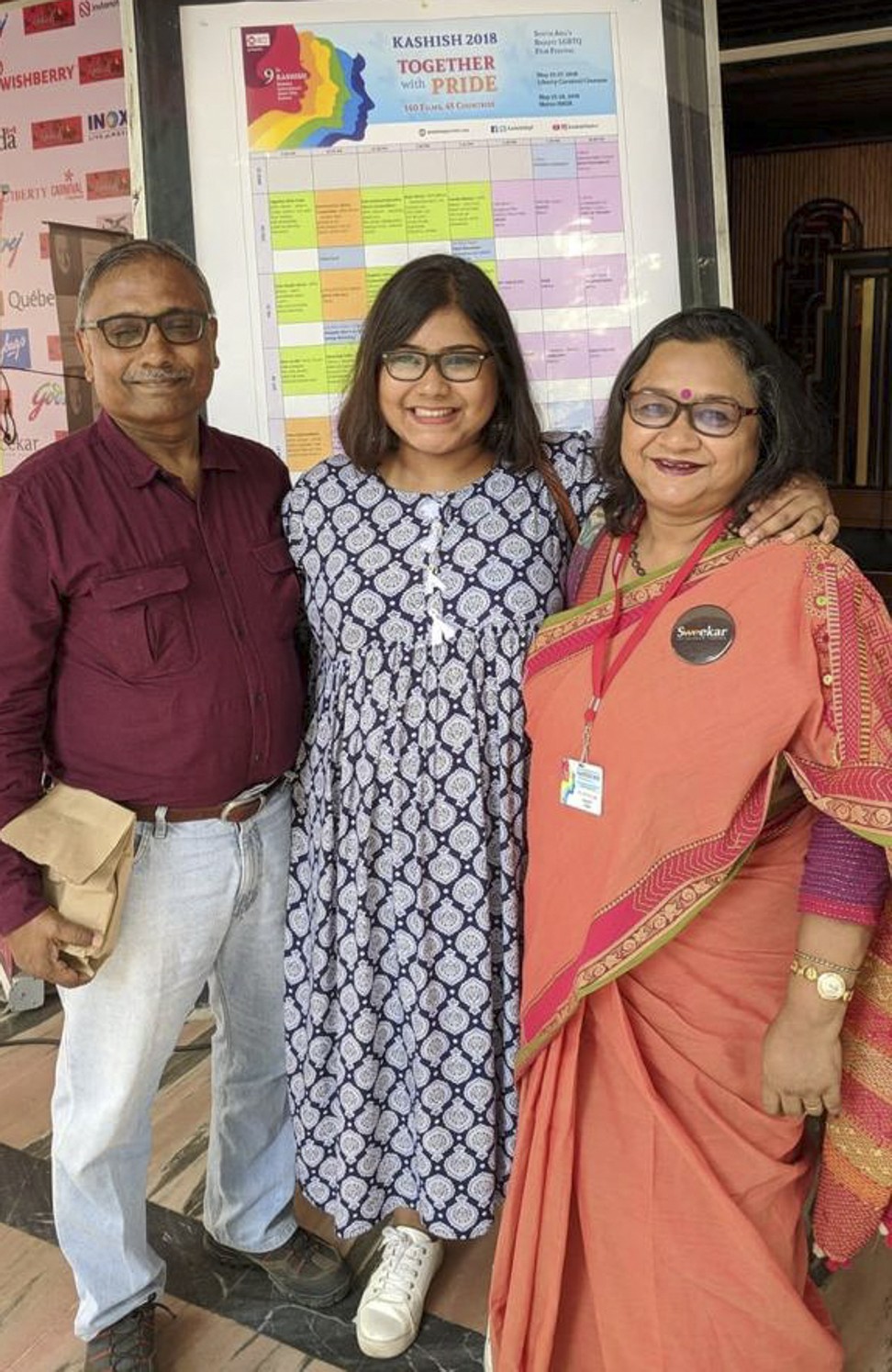 Her mother, a 58-year-old English professor who now often advises other parents on sexuality issues, knew she had a long way to go when she began the Prabal course.
"I learned more about marginalised groups like intersex and asexual, and legal aspects of housing and rent," Nilakshi Roy says.
She now feels empowered, not just as a parent but also as an ally of the queer community. She recently shared a short story about a transgender person in a private social media group, eliciting several queries. "I felt very fulfilled as I was able to answer them with confidence and knowledge," she says.
The parents taking the Prabal course often take some time to completely understand and accept their children's sexuality. They may have misconceptions, doubts and concerns about the possibility of their children having multiple sexual partners and sexual health problems.
One parent wondered if her bisexual daughter could feel attracted to two people of different sexes simultaneously. Some didn't know that a transgender person could also be a homosexual. And they all worry about the same thing: "What will happen to my child after I'm gone?"
The Prabal programme has covered a lot of ground to address these misgivings and misunderstandings – from sexual health and sexual orientation terminologies, to the rights of the LGBT population, civil rights and mental health issues.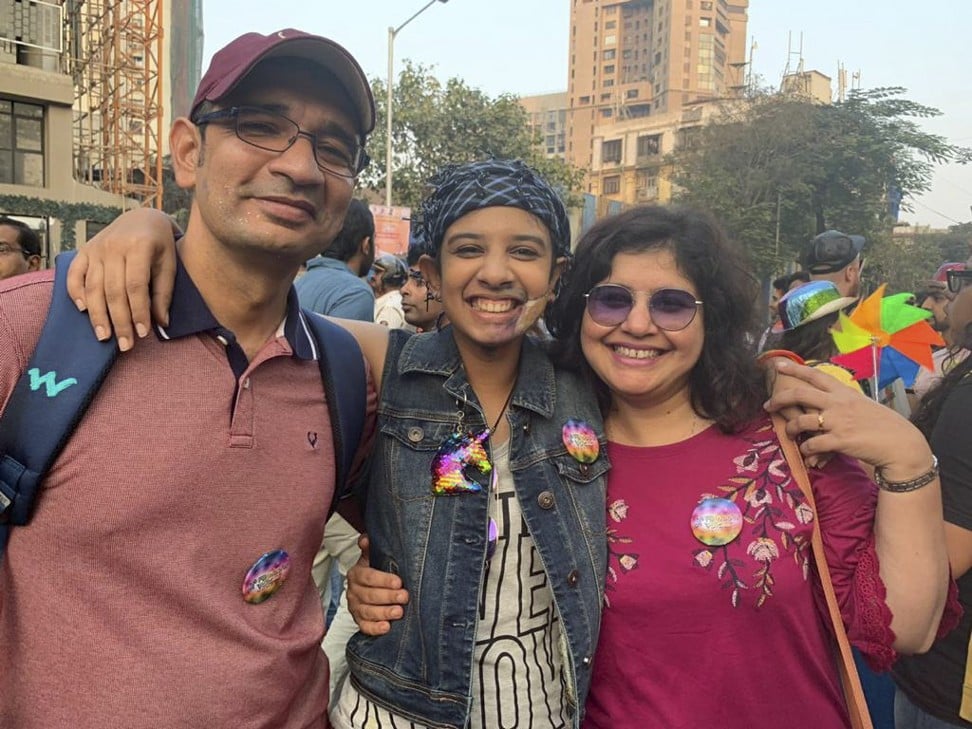 One of the earliest sessions, focused on gender, sex and sexuality, helped Mumbai couple Rakesh Sharma, 46, and his wife Renu Sharma, 45, process what their daughter Ria, 19, meant by identifying as both lesbian and gender-fluid. They now understand that their daughter sometimes feels female and sometimes male.
After finishing the course, the Sharmas, who run Lilac Insights, a genetic testing facility in Mumbai, hired a transsexual to work at their company. The new employee joined the firm's human resources team to create an environment of inclusivity and diversity, and to launch a gender sensitivity programme for others in the team.
Rakesh Sharma is now confident speaking out about sexuality and educating other parents.
"When you are a parent who can talk about sexual orientation scientifically, medically and legally in front of other parents, and say why this is normal," he says, "the acceptance will be robust and ready."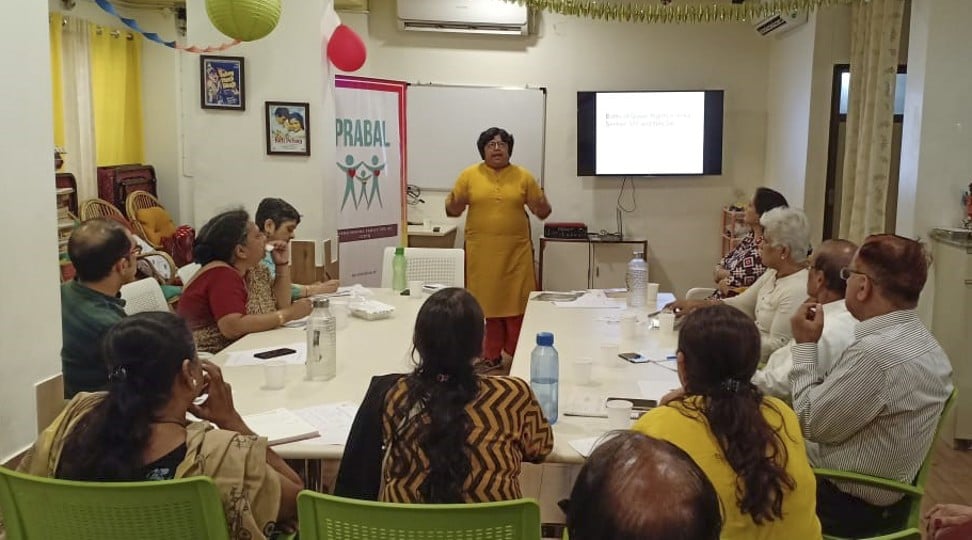 The programme helped change the minds of parents, even those who began the Prabal course with deep reservations. It showed them that their children could have a future without a traditional marriage, which had been a difficult concept for them to accept.
"We introduced them to a lesbian couple, a gay couple, a trans-man married to a woman, older gay men who couldn't have permanent relationships, but have surrounded themselves with a set of friends or their family of choice," Dange says.
The course moved Sachin Tarkar, 50, to finally say what his son Harsh, 24, a mechanical engineering student in Melbourne, Australia, had probably wanted to hear for a long time.
"He came out to us as gay in Grade 10 [aged 15 to 16]," says Sachin Tarkar, a government employee. "My earlier conversations with him would always take a discipline angle – I would worry he would get into trouble ... [so I would] ask him to keep his focus on academics.
"Now I have finally understood and accepted what he feels emotionally, I tell him to create his social group of friends who will stand by him."