Weddings
Get more with myNEWS
A personalised news feed of stories that matter to you
Learn more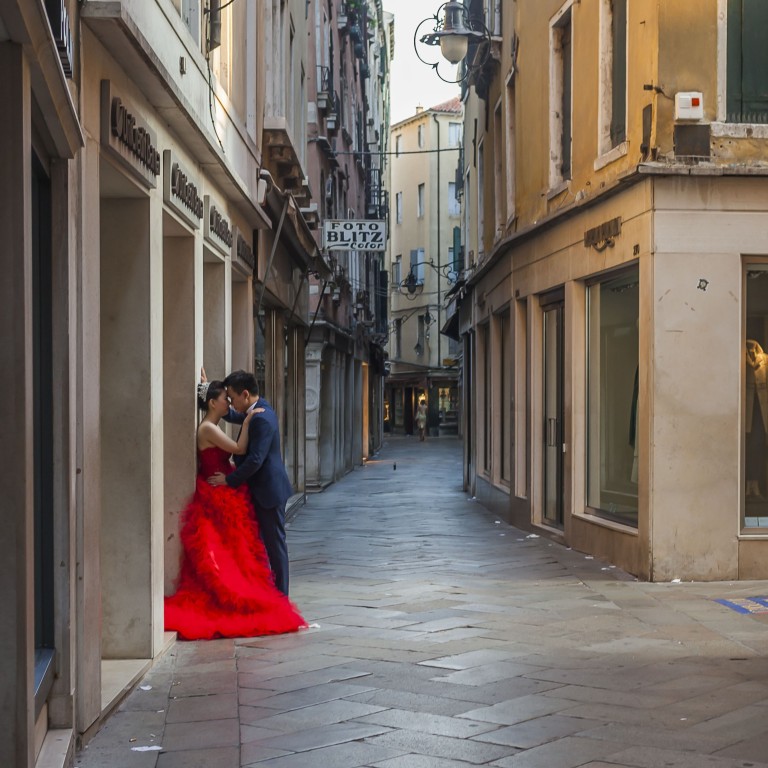 Destination weddings: why China's millennials love Italy for getting married – the romance and glamour of cities like Rome, Venice and Florence, and the scenic countryside
Destination weddings in Italy for Chinese people are on the up, with the average celebration costing over US$90,000
Italian wedding planners help with the entire process, from hotel bookings to handling the flowers, decor and banquet menu
A romantic photo of an elaborately gowned bride posing in front of Rome's Coliseum. A multi-course traditional wedding banquet in a medieval manor. An intimate wedding journey on a Venetian gondola.
These are all scenes from carefully organised Chinese wedding galas in
Italy
, which has become an increasingly popular destination for Chinese
nuptial celebrations
. It's a trend that could become a big earner for the Mediterranean nation, with the cost of an average Chinese wedding totalling about
€
85,000 (US$94,000) making the celebrations the country's priciest foreign weddings.
"Italy is turning into a hotspot destination for Chinese weddings, with couples lured by the appeal of the historical Renaissance piazzas of popular cities and romantic scenes," says Massimo Feruzzi, chief executive of JFC, a leading Italian tourism consultancy that has been tracking the rising trend of Chinese
destination weddings
. "It has become a huge business for Italian wedding planners and companies involved in welcoming Chinese couples and targeting their specific needs and wishes."
Feruzzi adds that although business is being knocked sideways by the coronavirus outbreak that originated in China, once the emergency is contained the situation is expected to return to normal.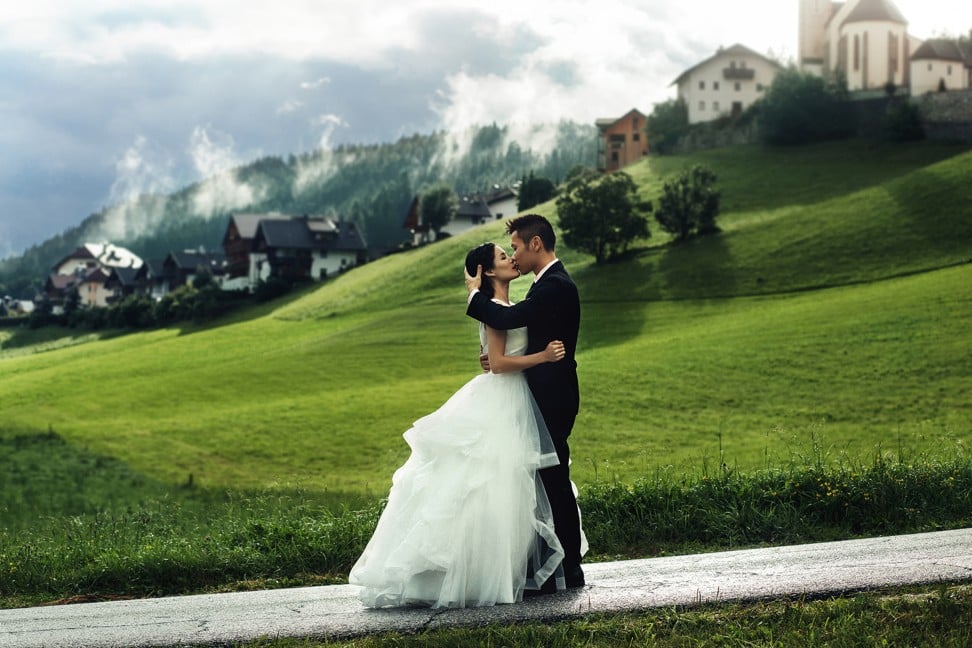 Getting married is usually cause for huge celebration in China that includes extended family members, colleagues and friends. When the wedding is held in a foreign country, professional help is essential.
A professional wedding planner can oversee all the details, including booking reception venues, accommodation, a celebrant or priest, and even flowers. Menus and decor tend to largely follow Chinese tradition, with an Italian twist. Professional photographers, hair and make-up stylists, assistants and drivers are required for pre-wedding and wedding shoots and, of course, for the ritual itself. Everything required for the multi-day event can be organised in Italy – for a price.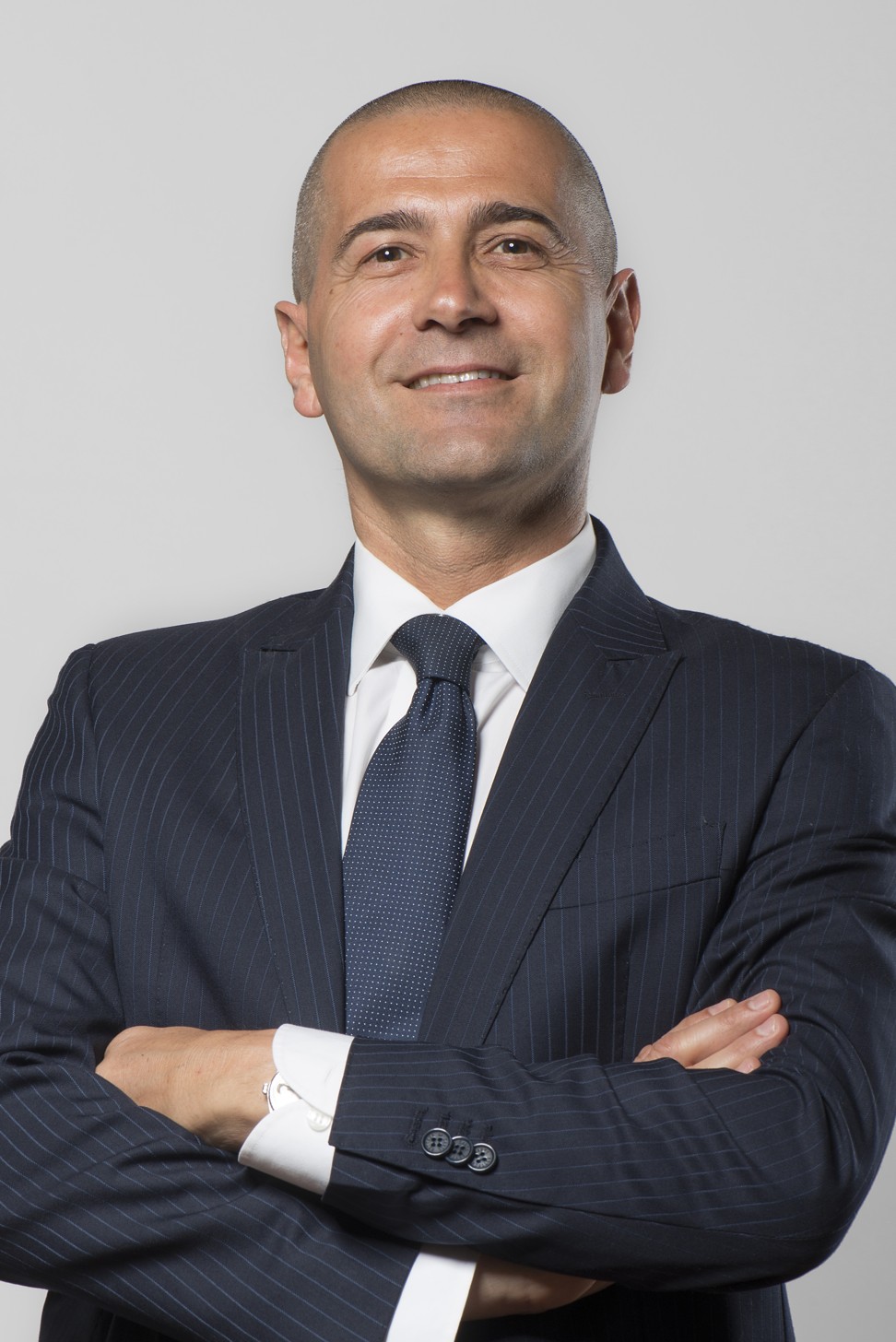 According to data collected by JFC, Chinese wedding tourism in Italy grew 2.3 per cent in 2019 with a total of 208 weddings. The trend has huge potential according to JFC analysts, who before the coronavirus outbreak had predicted an increase to as many as 1,150 weddings a year by 2021-22.
The average Chinese wedding in Italy includes 12 to 15 guests, but the most extravagant nuptial celebrations of millionaire couples can host as many as 500 people.
"Unlike other European countries such as Britain, where the age of Chinese couples getting married tends to be medium-high, it is primarily Chinese millennials who want to tie the knot in our country," says Feruzzi. "It's a big thing for the Italian nuptial industry and tourism. Local wedding planners and coordinators are being trained to assist Chinese couples."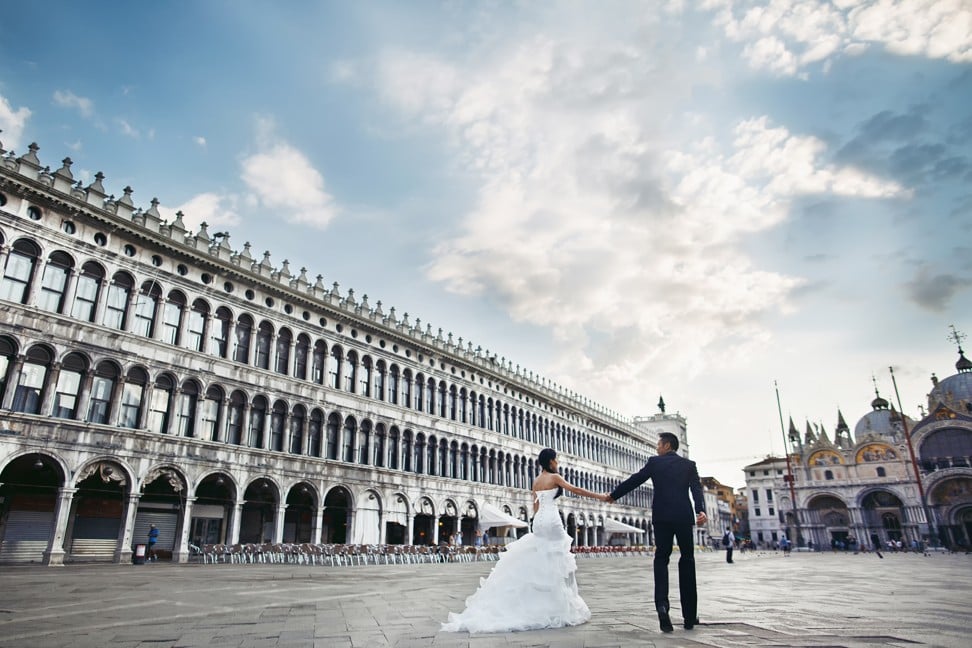 Chinese couples choose to marry in Italy for its history and scenic locations, Feruzzi adds. It isn't only the allure of iconic cities such as
Rome
, Venice or Florence, or the
Amalfi Coast
in the south, that appeals to them. They are also attracted to smaller romantic towns including Verona, with its Romeo and Juliet love story, he says.
Fun marriage proposals have also been staged in Italy for Chinese couples, Feruzzi says. A truffle hunt in Piedmont, a region of Italy bordering France and Switzerland, becomes a treasure chase in which the groom hides the wedding ring beneath a pricey fungus and enjoys watching his bride-to-be find it.
Chinese millennials
have rented entire historical town squares and palaces for their nuptials. The mayor's office in Florence has even established a digital platform to lease public spaces for such lavish events.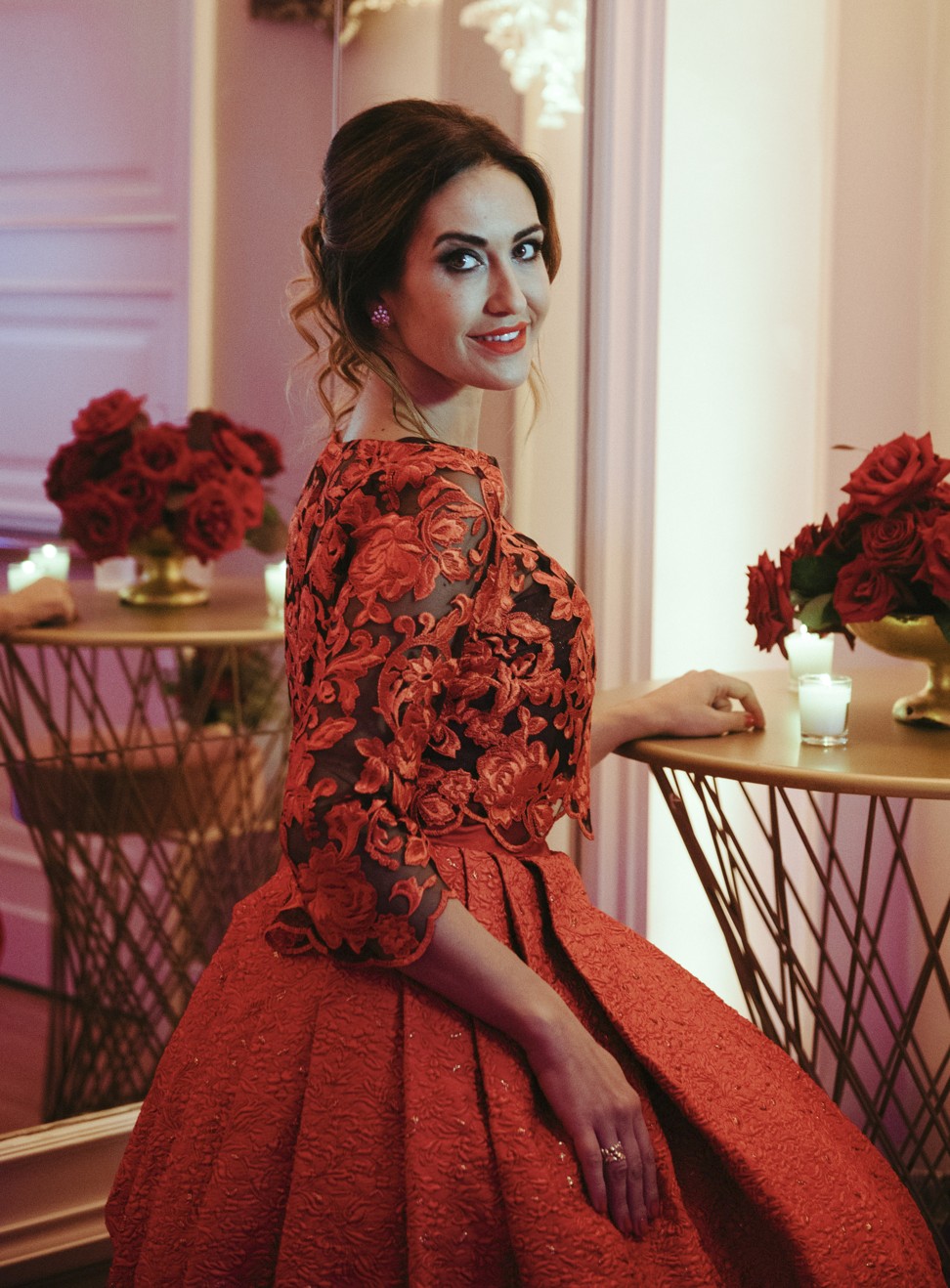 Also popular are tiny, offbeat locations such as Certaldo, once the hometown of Renaissance genius Giovanni Bocaccio, who wrote The Decameron, a collection of classic Italian stories, and solitary fortresses in the wild and mountainous Abruzzo and Molise regions.
Natural beauty spots such as the Unesco World Heritage-listed Dolomites mountains in the Alps (dubbed the "Pale Peaks" because of the way they shine in moonlight), isolated beaches and private islands are niche wedding locations on the wish lists of some Chinese couples.
"They dream of tasting and discovering what the Italian lifestyle is all about, and there's no better opportunity than a superb wedding to blend the best of what makes Italy such a mesmerising country in Chinese minds: the history, ambience, architecture, food and wine," says Feruzzi.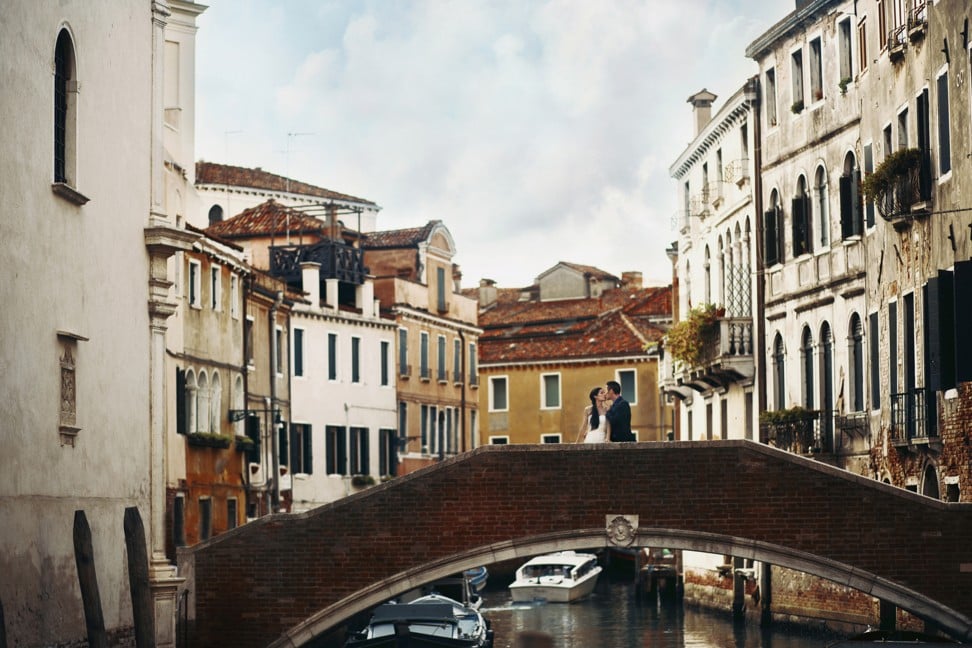 Veronica Tasciotti Amati, a Chinese-speaking destination wedding expert, selects exclusive private mansions and the lavish farms called masserie in the southern rural Puglia region for her clients. She says ancient Roman archaeological sites, such as the spectacular Stadium of Domitian in Rome, work well for pre-wedding photo shoots.
Tasciotti covers the entire wedding planning process, including hotel bookings based on the clients' budget and requirements, sending drivers to the airport to pick up guests, handling the flowers, decor and banquet menu, and ensuring the hassle-free arrival of the wedding outfits – often shipped from China.
She ensures everything runs smoothly from the beginning of the celebrations to the final goodbyes, even finding the perfect ironing service for the wedding gown, she says.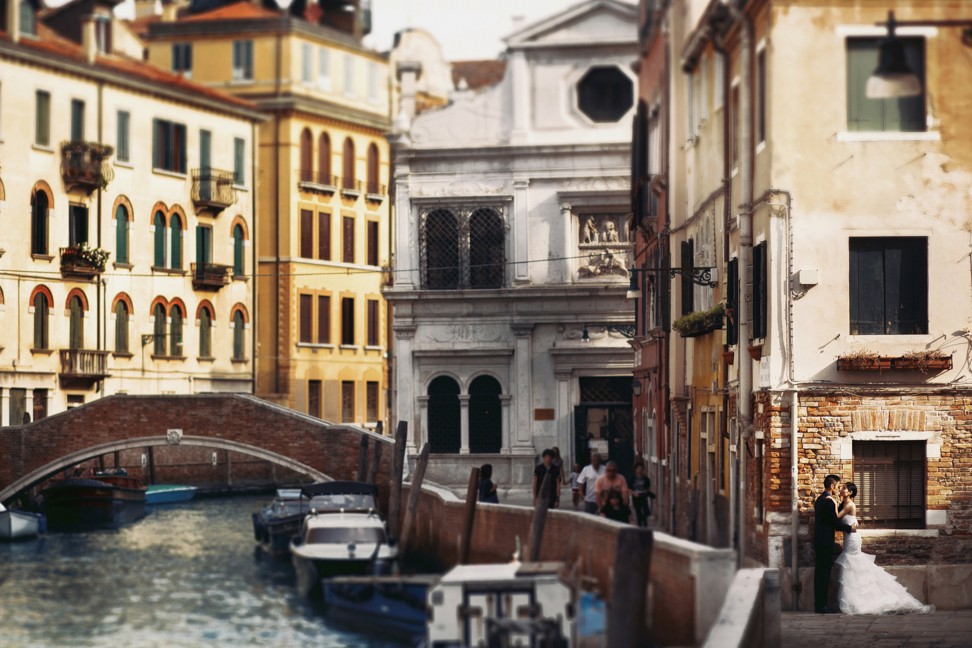 "It all comes down to how big the event is. There are huge weddings with hundreds of guests or small-scale celebrations with just the couple and a few invitees," Tasciotti says. "China's elite often exclusively book an entire resort with a panoramic pool overlooking Rome for the wedding, or they could choose an old and stunning location for its privacy. As for the menu, it's generally a good idea to add a traditional
Chinese soup
, focus on fish dishes and avoid dairy products."
Bianca Trusiani is the head of the Buy Wedding in Italy agency, which specialises in destination wedding tourism. She says the more tailored an event is, the greater the need for trained wedding planners with excellent communication skills and an intimate knowledge of the Chinese language and traditions. In association with the bilateral relationship-building Italy-China Foundation, Trusiani regularly holds courses for coordinators of these events.
The coordinators are attuned to the finer details required; they are careful with colours and know red is important in Chinese culture for both the wedding clothes and the ritual itself, she says. Wedding make-up, too, is crucial. There are Italian make-up artists who specialise in applying cosmetics that suit the complexion of Chinese women.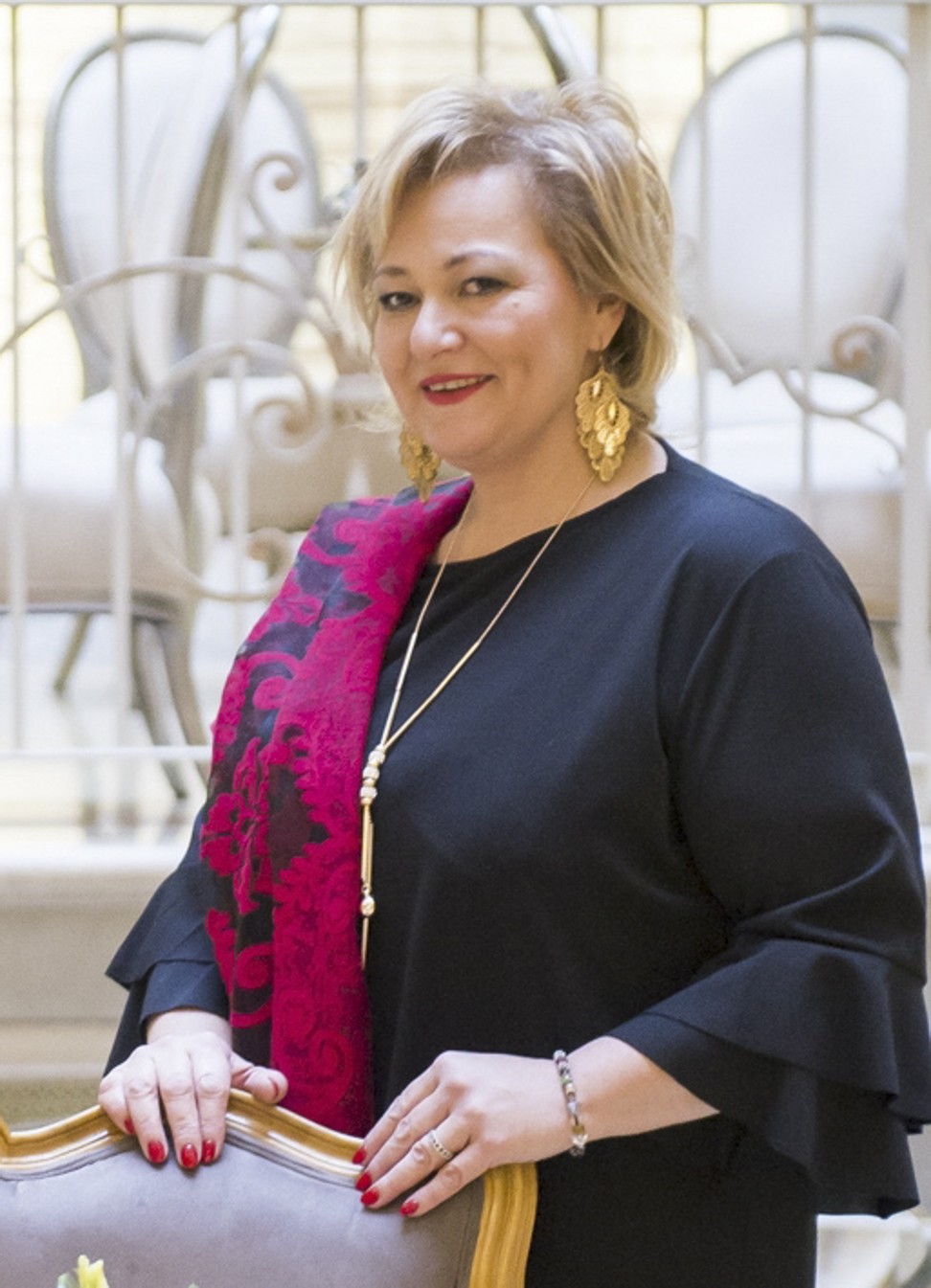 "You need to enter the Chinese client's mind and understand what he or she wants and needs based on your own acquired knowledge of Chinese traditions," Trusiani says. "Wedding travel coordinators have niche training; they're China specialists but also cultural mediators who accompany clients every step of the way."
Chinese wedding celebrations in Italy tend to turn into sojourns of several days or even a week for couples and their guests, who also tend to seize the opportunity to visit other European countries, Trusiani says.
Many couples like to get married in monasteries and former churches. The symbolic celebration is conducted by an Italian-speaking celebrant and a Chinese translator so the couple gets the most from the experience. They remain undeterred by the purely symbolic nature of this wedding ritual and may often formally legalise their union with an additional civil event in China, she adds.
Giorgio Macciocu, a hotelier from the island region of Sardinia and former head of the local hoteliers' association, was among the first to grasp the potential of Chinese nuptial tourism in the country. To promote his property, years ago he hosted a reality show at his beach resort near Sassari that involved the honeymoons of 16 Chinese couples.
"They were attracted by our wines, beautiful beaches and pristine natural landscapes, but also by the longevity of our inhabitants, which was quite intriguing to them," says Macciocu, who has set up partnerships with Chinese tour operators.
Today Sardinia, with its turquoise waters, baby-powder sand dunes and wild countryside, is one of the top wedding and honeymoon destinations for Chinese couples.
This article appeared in the South China Morning Post print edition as: Amore the merrier