Crime
Get more with myNEWS
A personalised news feed of stories that matter to you
Learn more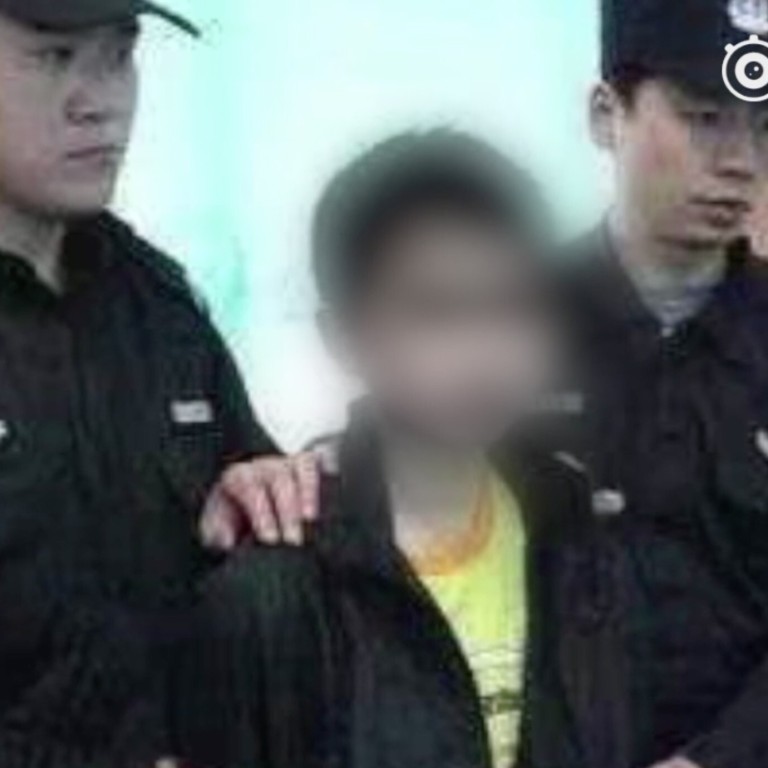 Children in China face tough new penalties for violent criminal offences
A revised draft amendment to China's Criminal Law will be reviewed this week aimed at deterring and reducing rising rates of serious juvenile crime
Children as young as eight are committing violent crimes, a criminal law expert says
As China prepares to lower the age of criminal responsibility from 14 to 12, it is also proposing to toughen powers to prosecute children who leave their victims seriously injured.
In a draft amendment, China's top legislative body, the Standing Committee of the National People's Congress, proposed that the scope of crimes for which minors can be prosecuted be expanded.
Previously, a draft sent to the standing committee's October session recommended that a juvenile who committed "intentional homicide or inflicts an injury that leads to death under flagrant circumstances" could be held criminally responsible.
But Yue Zhongming, spokesman for the Legislative Affairs Commission of the National People's Congress (NPC) Standing Committee, said on Monday there were calls for minors to also face criminal charges if they "cause severe injuries with extremely brutal means which lead to serious disabilities".
The committee is meeting this week in Beijing to review a revised draft amendment to the Criminal Law, and a draft revision to the Law on the Prevention of Juvenile Delinquency, both of which are aimed at deterring and reducing the rates of juvenile crime.
The age of criminal responsibility in China of 14 was established by law in 1997. In recent years, as the number of crimes committed by juveniles has risen, there has been increasing public concern and debate about lowering it.
In 2019, a 13-year-old boy in the northeastern city of Dalian murdered a 10-year-old girl and dumped her body after attempting to rape her. Due to his young age, the boy could not be held criminally liable for her death and was instead sent to a detention centre for three years to undergo rehabilitation. His parents were ordered by a court to pay 1.28 million yuan (US$185,000) in compensation to the victim's family.
The case sparked widespread outrage on social media.
"Their young age is not only a licence to not be punished, but also a mass proliferation weapon," one person wrote.
Legal experts have questioned whether lowering the age of criminal responsibility would reverse the rise in serious juvenile crime. Some say it does not address the root of the problem.
A criminal law expert from the Chinese Academy of Social Sciences previously told Chinese media group Caixin that children as young as eight were committing violent crimes. The law needed to be used in conjunction with correctional education and special needs schools, he said.