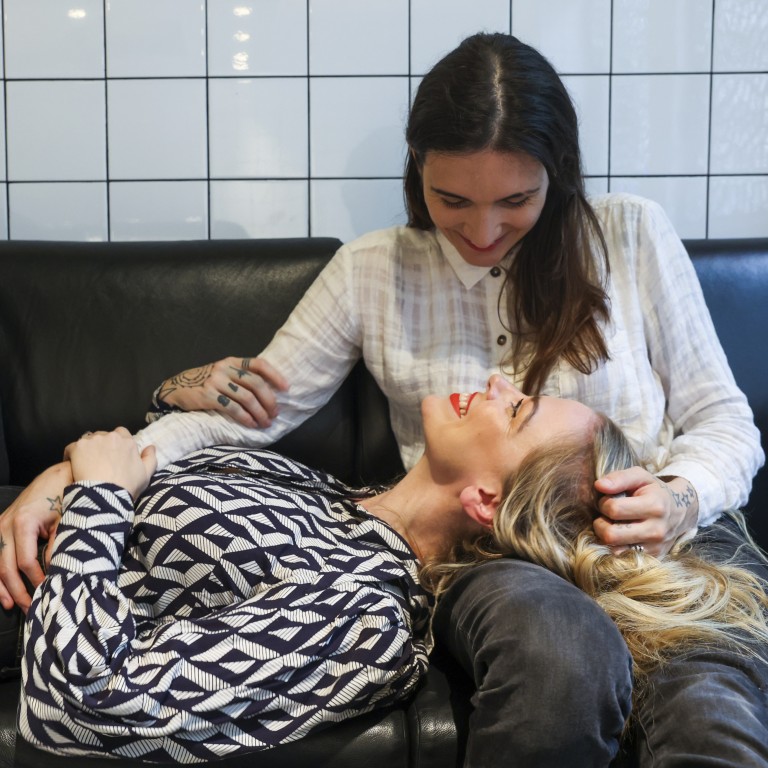 Pride Month 2022: power couple of the bar scene in Hong Kong on how Covid-19 pandemic paused their lives and allowed them to meet
Beckaly Franks and Ezra Star, stalwarts of the bar industry, were brought together when the pandemic slowed their lives enough for them to connect on Instagram
They have overcome closed borders and quarantine to be together and are working to make Hong Kong a force to be reckoned with in the drinks and spirits world
Closed borders, quarantine rules and social distancing have kept countless friends, family and lovers apart during the Covid-19 pandemic, but it was these very conditions that brought Beckaly Franks and her wife, Ezra Star, together.
If you enjoy a good drink in Hong Kong, chances are you know of Beckaly Franks – the platinum blonde with striking blue eyes entered the city's bar scene in 2015 with the opening of
The Pontiac
, now a stalwart of best bar lists in Asia.
It was with pure force of personality, and the spirit of an artist expressing her creativity, that Franks created the authentic dive bar in Hong Kong. The Pontiac, in steeply sloping Old Bailey Street, in Central on Hong Kong Island, feels like a place where you go to instinctively loosen your tie (if you have one) the moment you walk in.
The bartenders envelop you with hospitality and will personalise something as simple as a gin and tonic for you, or execute one of Franks' layered, nuanced – sometimes complicated – creations on the menu to perfection.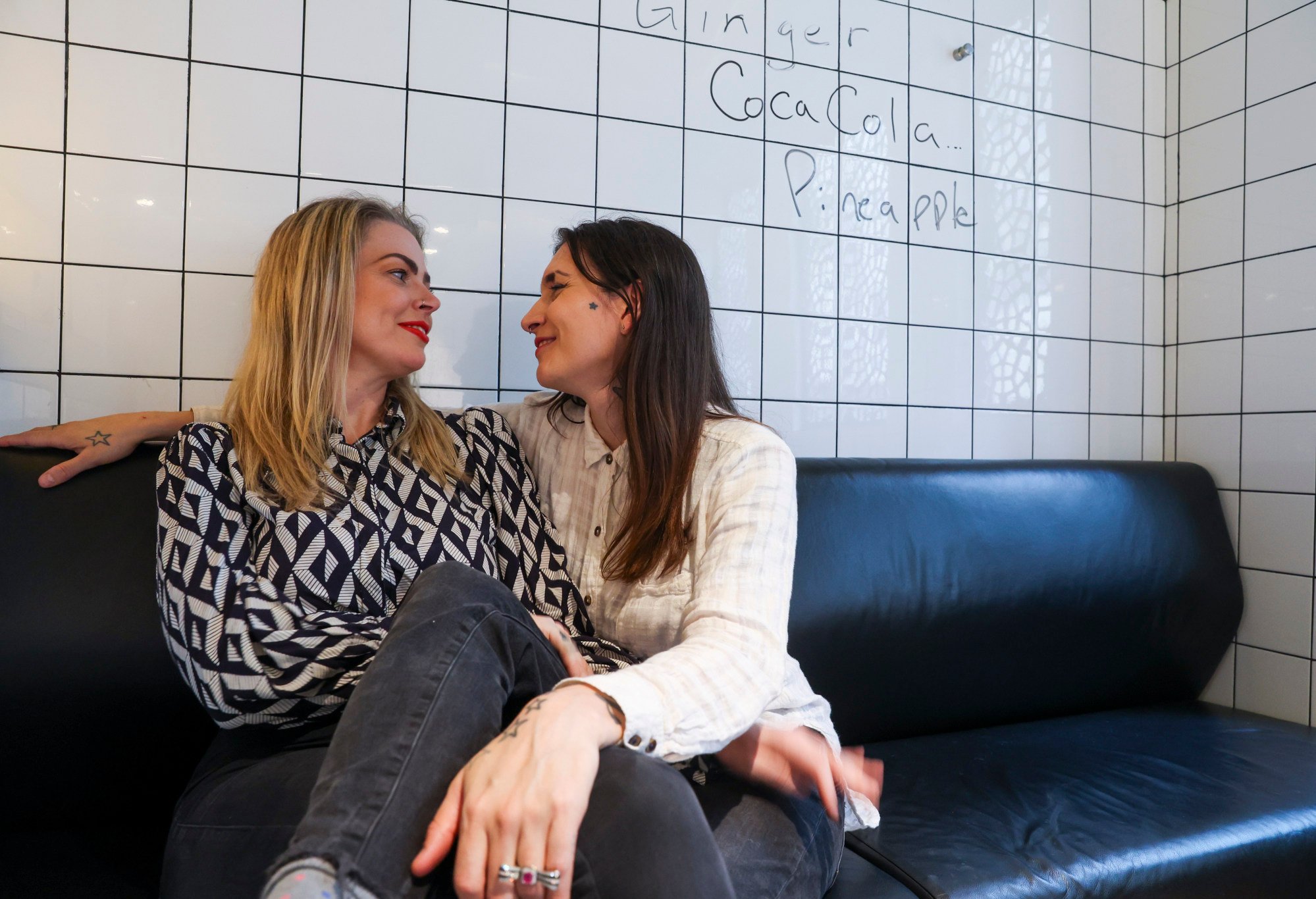 When the
Covid-19 pandemic
began to spread at the start of 2020, bars were hit hard – not just in Hong Kong, but all over the world.
"For the first time in five years, I unpacked my suitcase," says Franks, who had been busy flying around Asia consulting and laying the groundwork for her second Hong Kong venture, Quality Goods Club. "Both our bars closed for the first time, and it somehow cleared our schedules to find each other."
Oceans away, the invisible strings of fate would also be pulling at Ezra Star while she was travelling between Boston in the United States, London and Paris. Star is well-known in the industry for her involvement at Drink, an award-winning, no-menu craft cocktail bar in South Boston. It won World's Best Bar at the 2013 Spirited Awards, and much of its success was credited to Star.
A former biochemistry PhD candidate, she was the driving force behind the training required for new mixologists before they could stand behind the counter at Drink. Star's training and management were so effective that she started a consulting business that expanded to Europe, winning awards for clients in the world of bartending.
"My wife and I shared the same circle of friends, and I found myself getting jealous of pictures on Instagram of her head on someone else's lap," says Star. Their modern love story began as innocuously as any other – she slid into Frank's DMs (direct messages).
"Our messages quickly changed from just messaging to FaceTime [Apple's in-house video and audio chatting platform]," says Franks, smiling broadly. "The first time bars reopened and everybody was out celebrating, all I wanted to do was go home and have a drink with Ezra over FaceTime.
"I remember thinking 'This is it, isn't it?' Ezra knew before I did, it took me a little longer to catch on and we wanted to start our lives together with the person we are meant to spend it with."
"We have the same best friends," says Star. "Beckaly actually came to my bar on the worst night of our bar's history, and hated it."
"We should have met 10 years ago," adds Franks. "We've been in the same room in Boston, London and Portland but we weren't aligned to meet each other yet."
"I actually have pictures of her back at an event," chuckles Star. "And she has photos of me serving drinks in the background at another."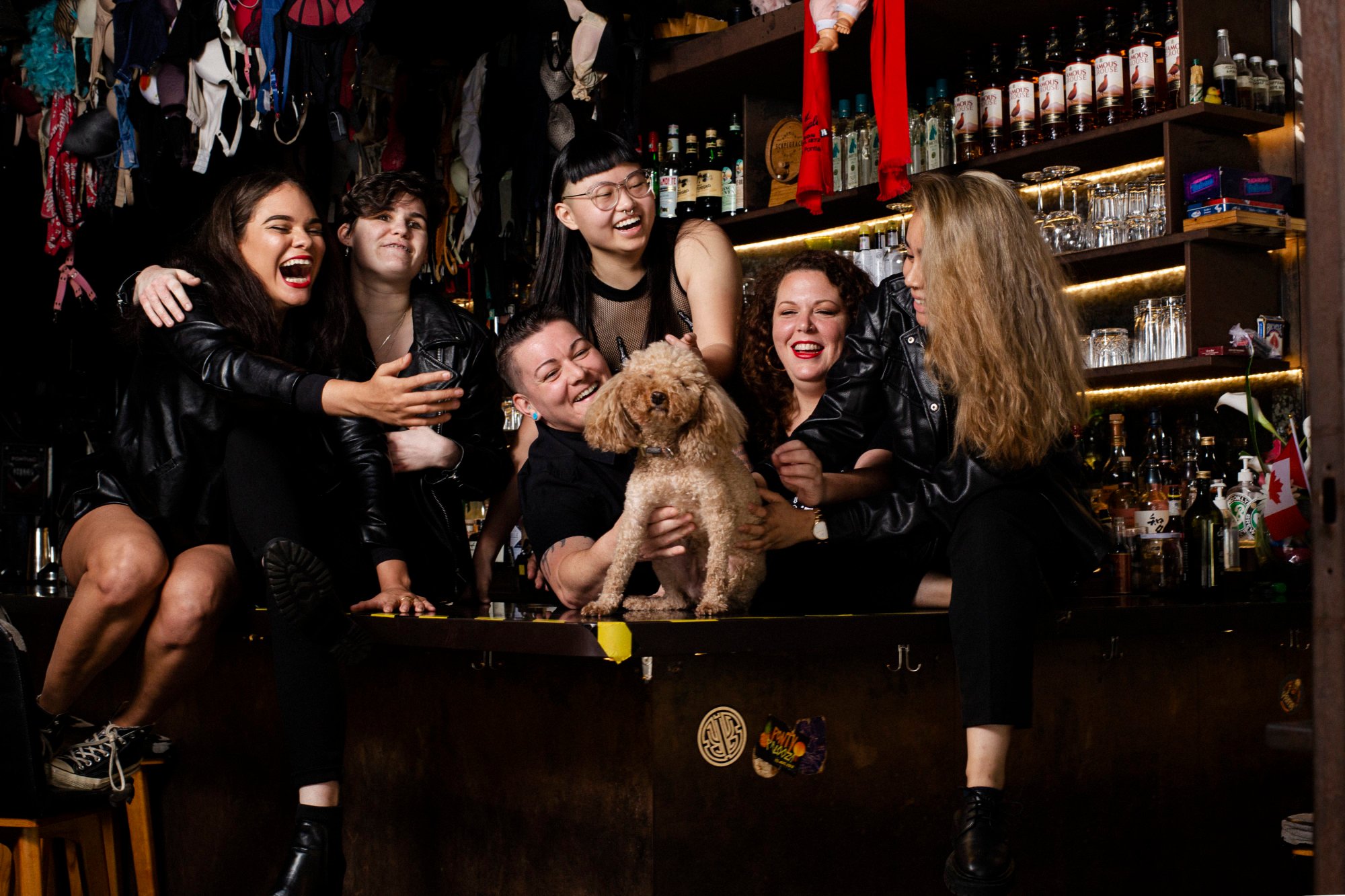 These star-crossed bartenders were kept apart until the pandemic paused their lives enough for them to virtually meet – and for the sparks to fly. Within months, Star had packed her bags and endured
weeks of quarantine
to meet Franks for the first time.
"We still couldn't see each other's faces when Beckaly came to pick me up at the quarantine hotel, we still had to have our masks on in the taxi," recalls Star.
A landmark judgment in Hong Kong in 2018
declared it unlawful to withhold dependent visas for same-sex couples. While this meant that Star could stay in Hong Kong if the couple were to marry, they could not do so in the city.
2020, however, was an uncertain year for dealing with international borders and quarantine rules. Even if Franks and Star were willing to forgo a ceremony, leaving Hong Kong to get married meant accepting the possibility of being stranded abroad or worse – catching Covid-19 at a time when vaccines weren't readily available.
The couple decided to get married via online marriage service WebWed.
In Hong Kong, the approval of a dependent visa relies on a union being conducted "in accordance with the local law in force of the place of celebration". In the US, "where" can mean where the IP address is located (so using a US IP address virtually places you in the US), whereas in Hong Kong, the law is written to mean being married in a physical place.
This leaves room for ambiguity for same-sex couples stranded in Hong Kong, whose only choice would be to marry online.
Star has taken advantage of Hong Kong's accommodating business policies to start a concept that she had been mulling over for several years – a bar that only uses seasonal, local ingredients. The result is Mostly Harmless in Sai Ying Pun.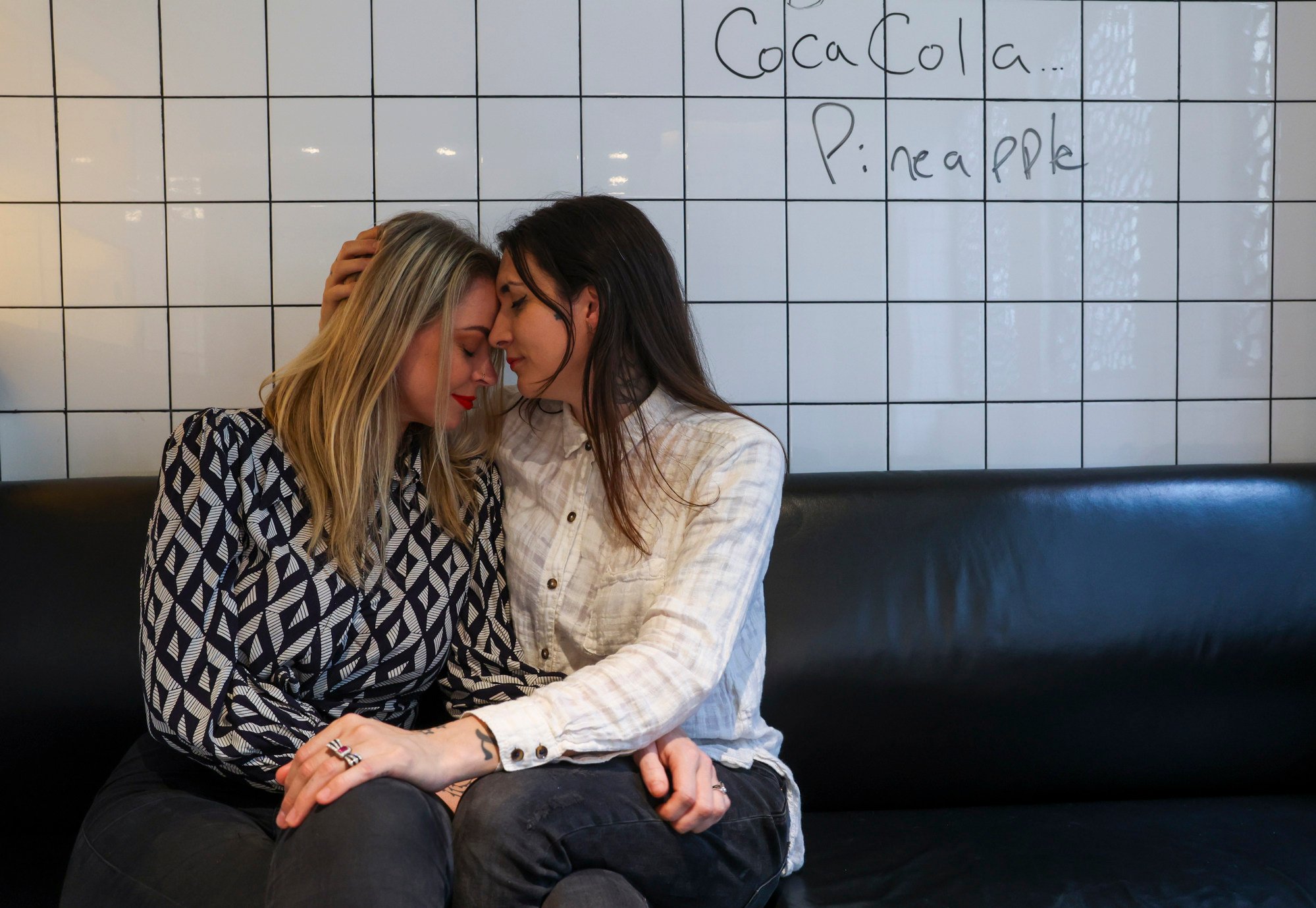 The couple are also starting Call Me Al, across the road from Mostly Harmless. A new daytime concept, The Ponty Cafe, is also on the horizon for Franks.
Together, these two female entrepreneurs will no doubt make their mark on the international bar scene and fortify Hong Kong as a force to be reckoned with in the drinks and spirits world.
If not for the pandemic and the obvious obstacles created by the definition of a legal union, the city could have been reaping the rewards of their creativity and vivaciousness a year, maybe two, earlier.
Amid the mass exodus of expats from the city, Hong Kong is lucky that these two amazing spirits choose to call it home.