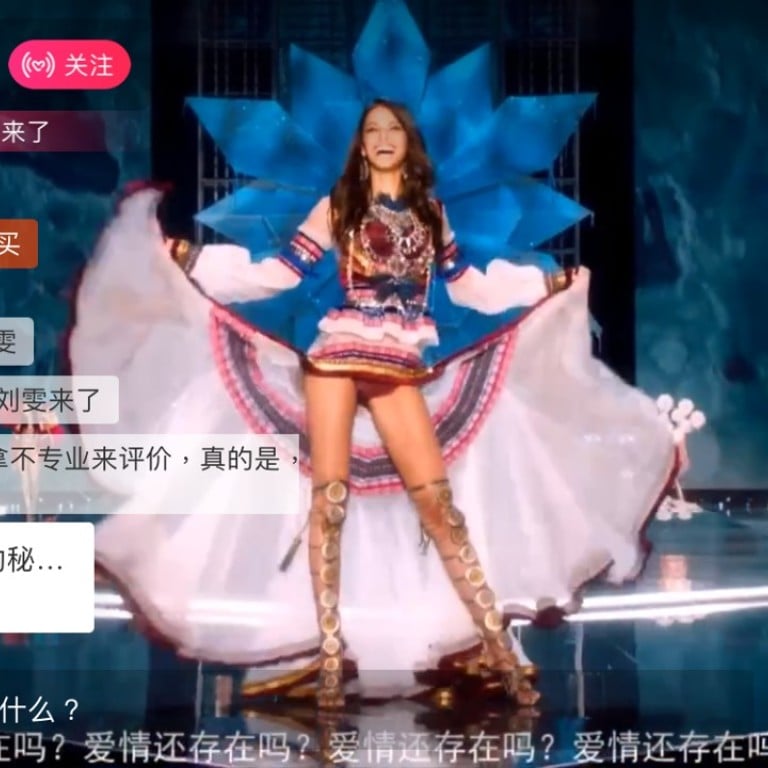 China's live-streaming fashion boom woos Gen Z buyers with growing success
Chinese and global brands are turning to live-streaming internet platforms to expand their reach and generate higher sales in China. Consumers can comment and shop as they watch the broadcasts
We are sitting in a small office looking at ourselves on an iPhone screen, being broadcast live across the web to about 4,000 Pawnstar viewers in China. It's midday and our unannounced, ad hoc show is drawing far fewer viewers than the usual scheduled ones, says Jane Jia, owner and founder of Pawnstar.
Don't let the shop's eyebrow-raising name fool you, this is not that kind of live show. Live-streaming platforms have been popular in China since they first appeared about six years ago, but in the last three years, the medium has exploded. Since 2016, this second-hand fashion and accessories store in Shanghai has been selling via live streaming. Its customers are mostly women living in second-tier cities across China, usually aged between 20 and 35, who shop most after work hours.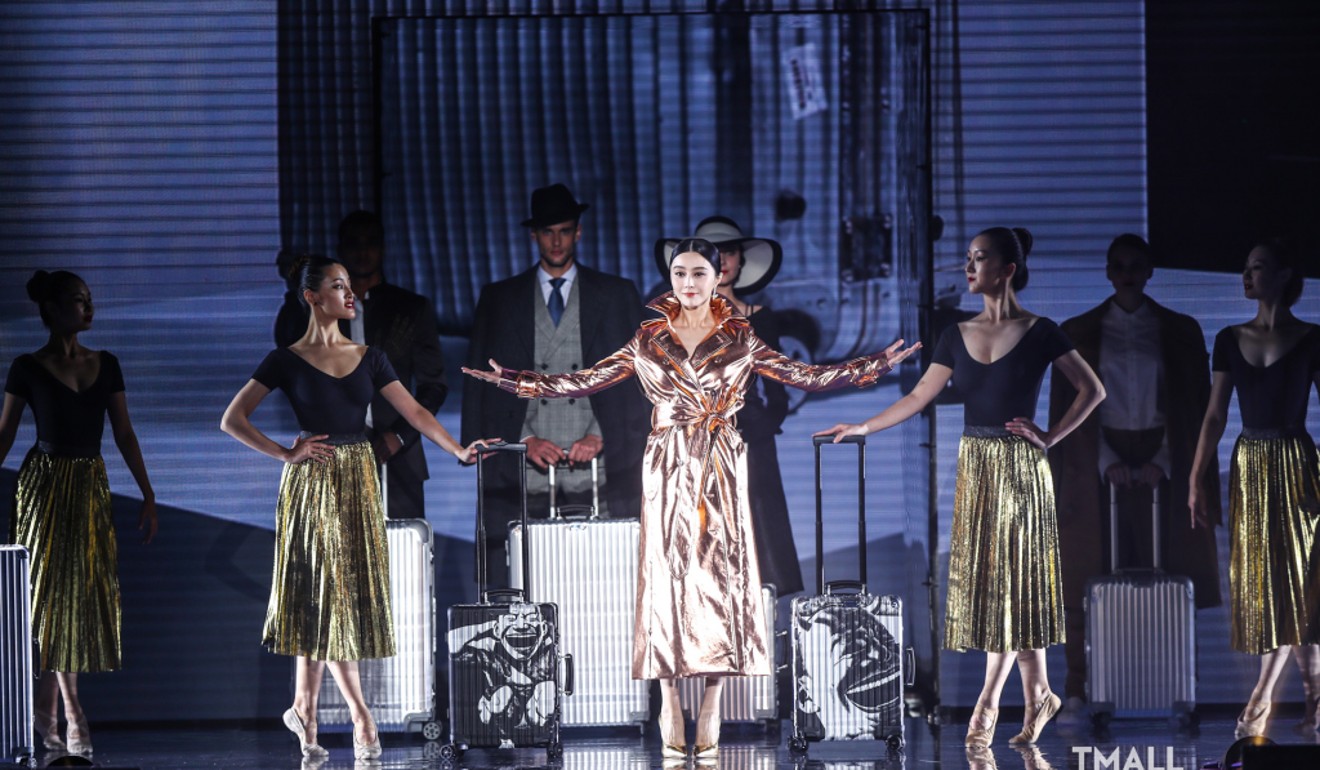 Chinese live streaming has proven useful and lucrative for both small boutiques and huge brands such as Armani, Macy's and health products company GNC. According to Alibaba (owner of the South China Morning Post), which launched live streaming on its Taobao platforms in May 2016, about 80 per cent of the viewers are female, about half are Generation Z (post-millennials), and they shop largely between 8pm and 10pm.
Pawnstar uses a WeChat mini-program, supported by Muogujie.com, to live-stream to about 20,000 to 30,000 people a session, four times a week. The broadcasts bring in 30 per cent of the business' total revenue.
Viewer numbers for major broadcasts can rise into the tens of millions. A live-streamed show on March 31 during Shanghai Fashion Week, Tmall x Labelhood – a collaboration between an e-commerce platform and an independent showcasing platform – attracted almost 90 million views. It's the kind of reach that would previously have been impossible for many independent designers such as Ejing Zhang, whose jewellery pop-up was featured in a 10-minute segment.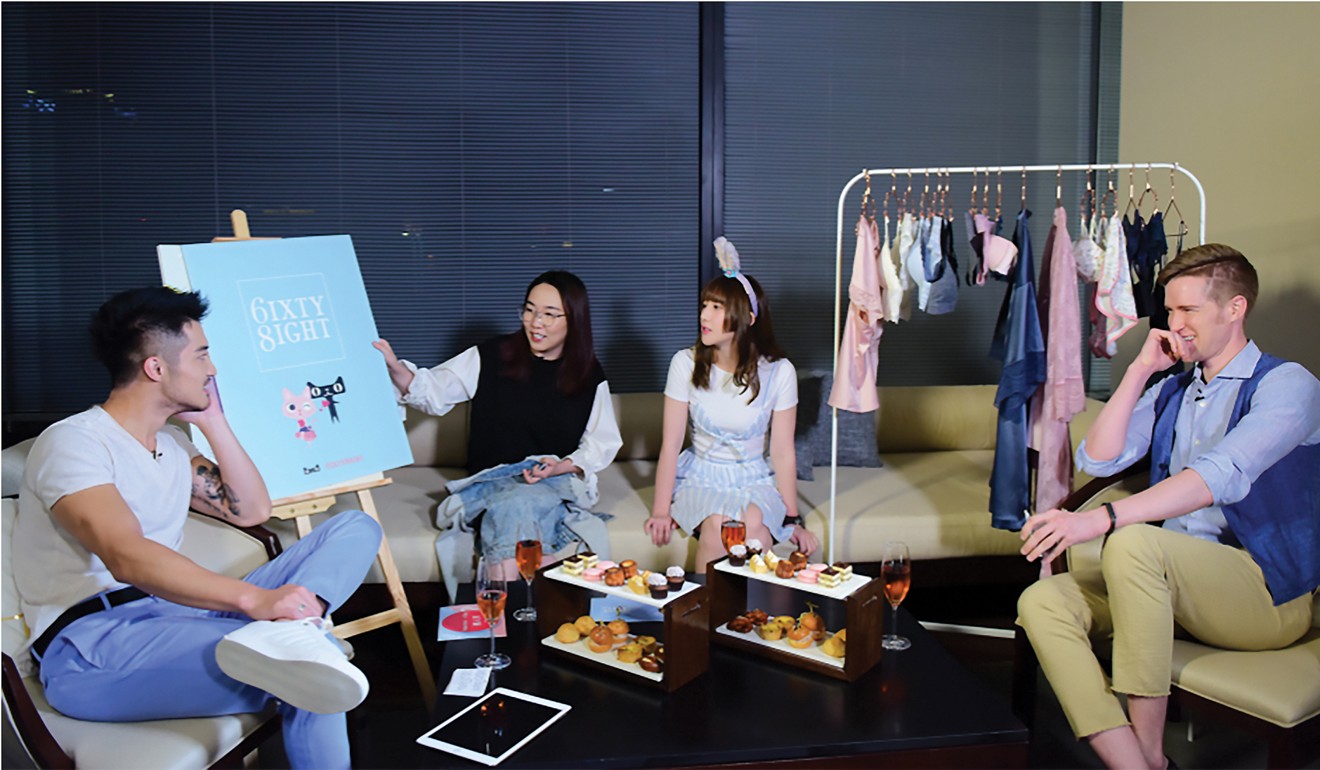 "I'll definitely think more about live streaming," London-based Zhang says. "Maybe a collaboration with a KOL [key opinion leader] who already has the right target audience."
Major live-platform players include Taobao, Tmall, Sina Weibo, JD.com, Muogujie.com, while more niche ones include Inke, Douyu, Vip.com, Bilibili and Panda TV.
"Live streaming has been a trend globally and very much so in China," says Hong Kong-based Elisa Harca, digital agency Red Ant's regional director for Asia. "Many new channels start as expressions of subcultures from the Gen Zs, who then gain a critical mass and become more prominent in brands' marketing mixes. Planned for properly, it can be a very useful, strategic tool."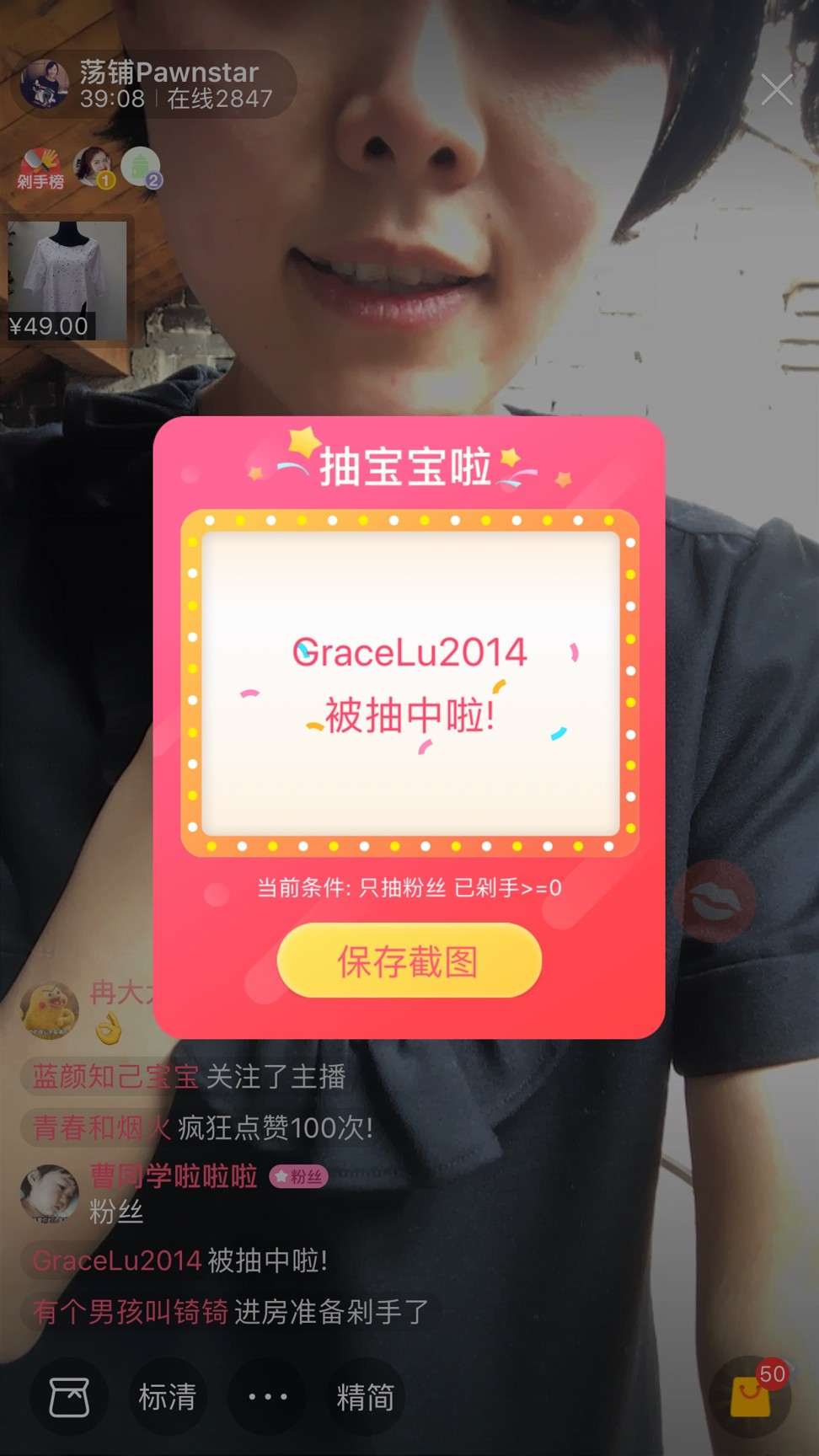 Peter Xu, a Shanghai fashion KOL and producer, has lent his face to several such platforms, and says that Weibo's streams remain the most used, allowing direct posts to Weibo social media accounts, and engaging existing followers to watch live streams.
"I believe the interactivity is the whole point of live streaming. We can answer audience questions right away," says Pawnstar's Jia as she taps away at her phone, uploading today's sale items onto the mini-program.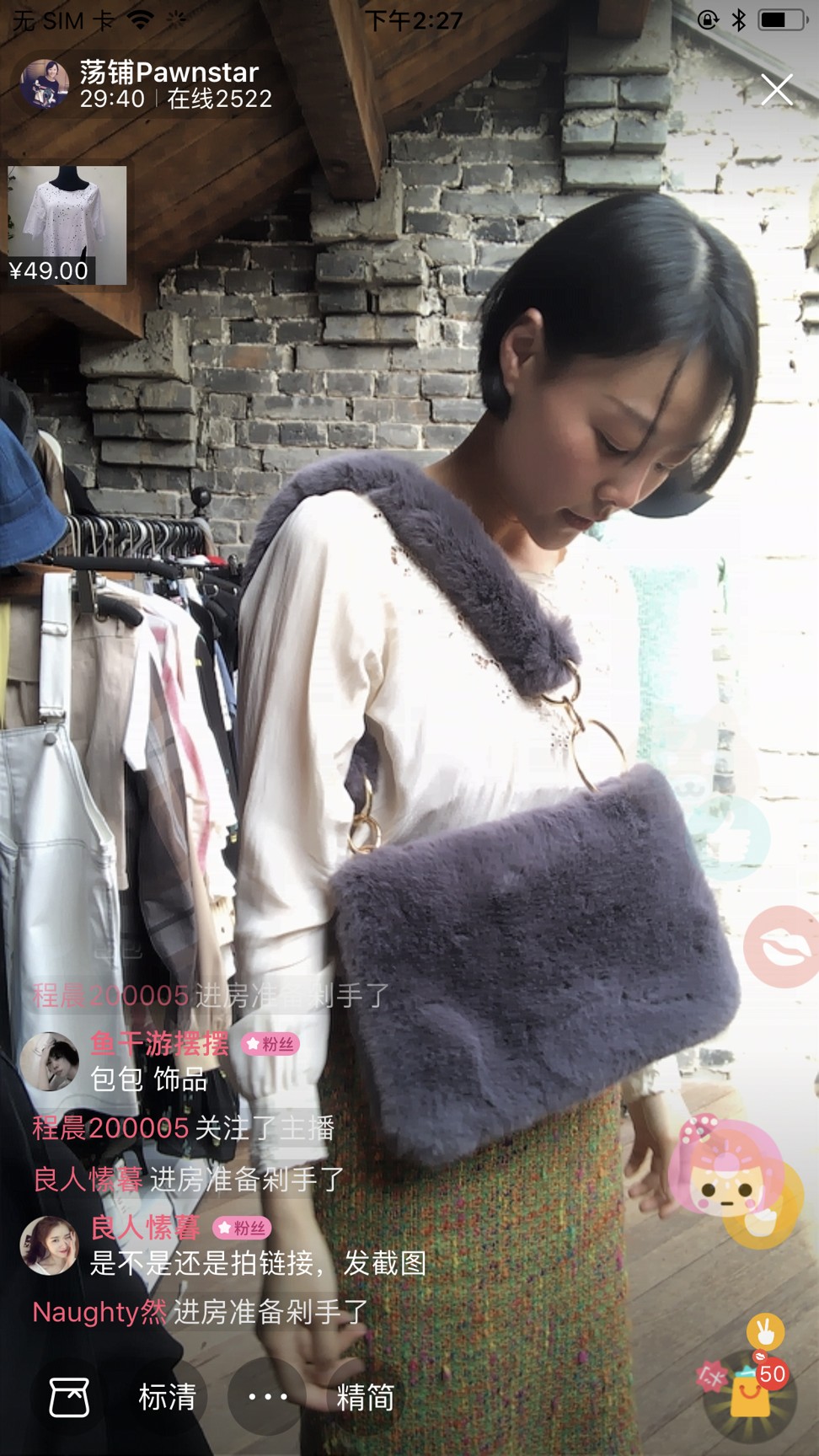 So what's the format for Chinese live streaming when it comes to fashion retail? Think TV shopping, like American QVC channels, but live, spontaneous, interactive and sometimes gamified.
Jia is discreet and informative, but other channels range from the slick and sophisticated to ones with hosts screaming about discounts while glassy-eyed models change in and out of cheap "jeggings" – leggings that look like skintight jeans.
In general the medium is more impactful with mass-market rather than high-end luxury goods. Naturally, it's not just local retailers and labels tapping China's live-streaming boom. Foreign brands, large and small, are increasingly looking to it as a brave new world for retailing and promotion.
Brands such as Giorgio Armani, GNC, Macy's and Lane Crawford are making significant investments in going live in China.
"With some of these huge brands, it's really sophisticated with multiple professional cameras on set," Xu says. "It's like TV quality."
For smaller brands, Harca sees the medium as a great way to gain reach, interaction and sales, "especially if they gain media support from a platform like Tmall. And, for the bigger brands, it plays up to the trend of 'see now, buy now'."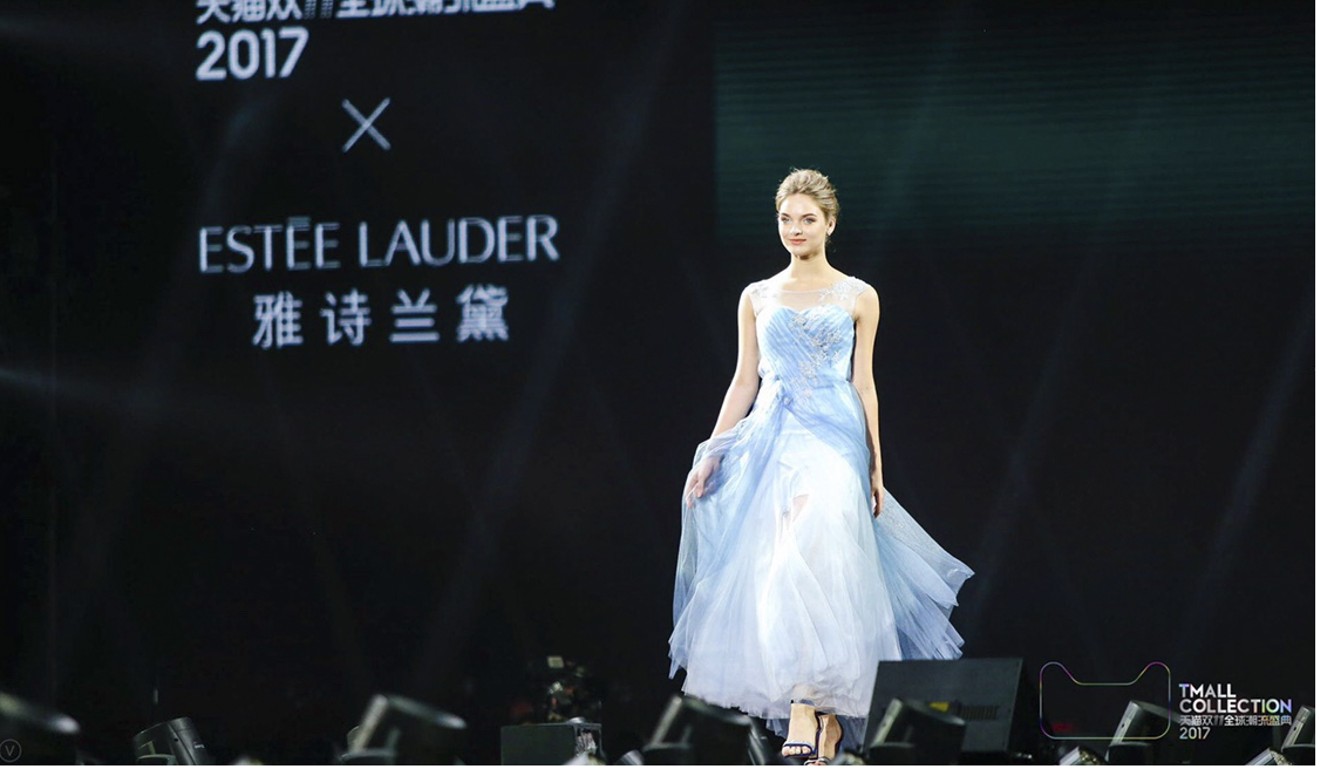 Having worked on Tmall with the likes of Cambridge Satchel, 6ixty8ight and Lane Crawford, Harca says each brand is looking for something different. Underwear and lingerie brand 6ixty8ight is firmly Gen Z, with a key need to "drive reach and sales on Tmall, while Cambridge Satchel is a strong online niche label with no physical stores in China who also want reach and sales".
"Then you get Lane Crawford, which was less about direct sales and more about brand awareness, news and experience," Harca says. For example, Red Ant devised exclusive content for Lane Crawford's Weibo live stream, including an advice segment from a feng shui master on what colours to wear. That stream attracted 28,000 viewers.
"It's obvious that more and more [people] enjoy live broadcasts as it's direct and faster, and our sales increase significantly after each show … Importantly, it has become a main way of brand building in new media," says Shanghai public relations manager Jane Hong, who hosts broadcasts for contemporary Australian womenswear label Elliatt.
"The young are very comfortable with this [platform] model and buying on it."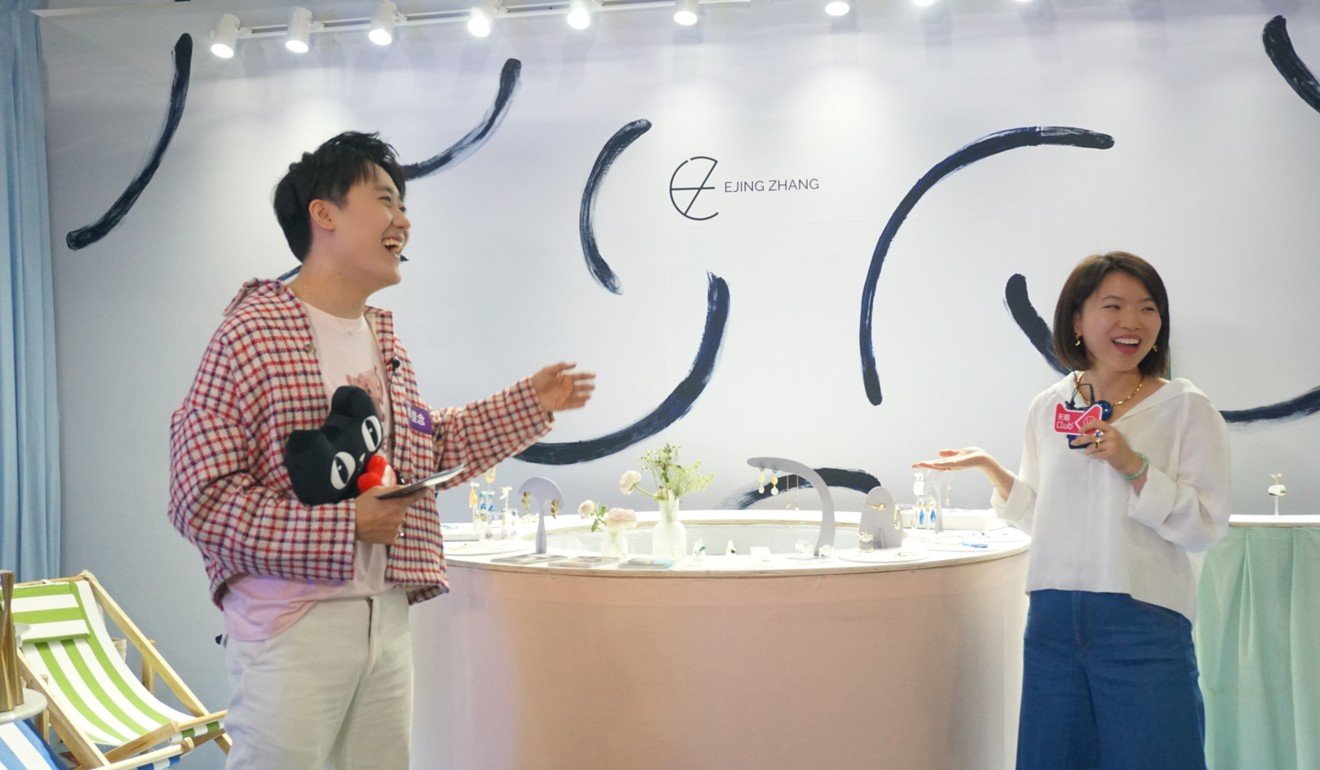 Each week, Hong shows merchandise for an hour on Yi broadcast (under Weibo), which feeds to fans on their Weibo page.
"Our broadcast mainly focuses on introducing new products and details of our clothes. Interested people can leave messages at the bottom of the screen and we reply immediately," Hong says.
When Taobao and Tmall's live steaming service launched in May 2016, it opened up huge opportunities in the e-commerce world. It generated revenue spikes for companies during big events, such as last year's Singles' Day extravaganza – Tmall's eight-hour, live-streamed bonanza fashion show featuring top models and celebrities, and brands including Burberry, La Perla and Paul Smith.
According to Fung Business Intelligence, VIP.com's 2016 12-hour live streaming programme for its "616 shopping festival" attracted about 15.7 million viewers and more than 30,000 comments.
As a result, the medium is now a major focus for the Chinese e-shopping channel in luring new clients.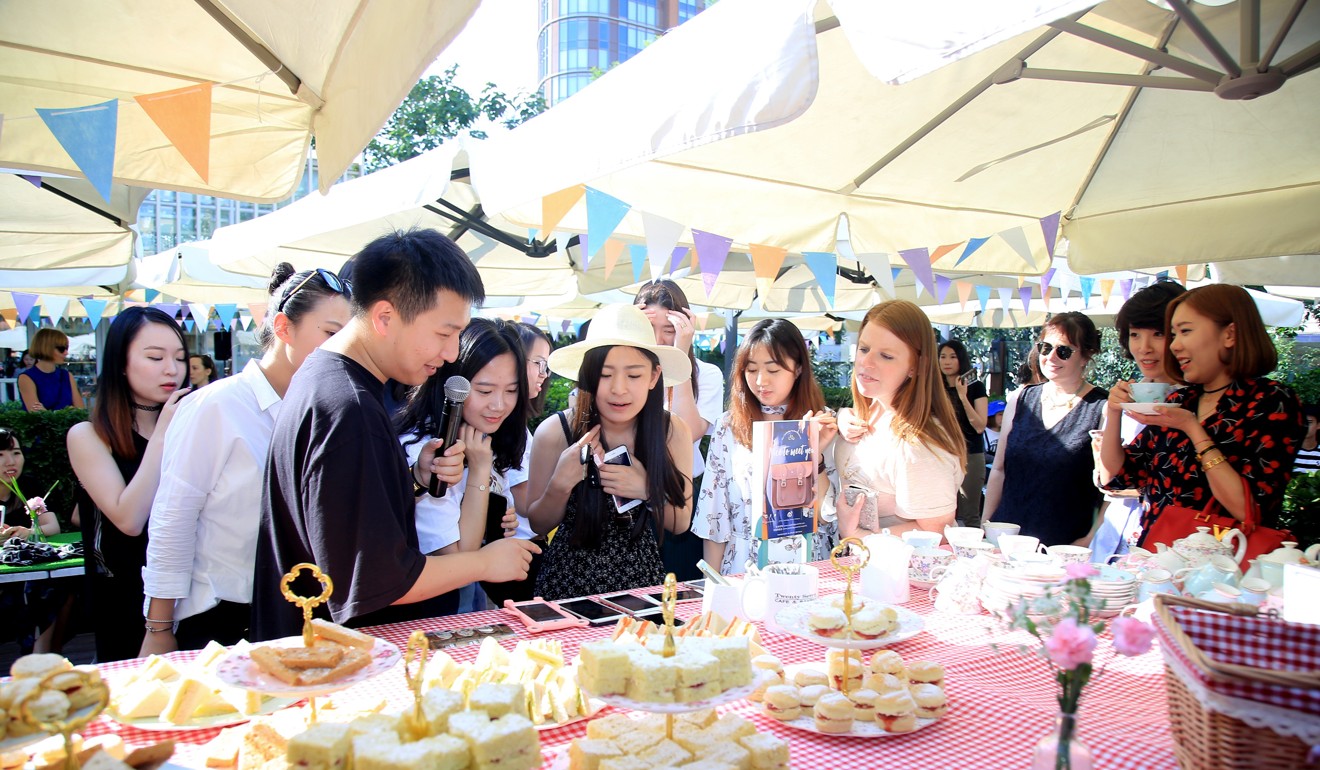 China's social media KOLs and celebrity hosts on live shows have been crucial to the medium's growth, especially in industries such as fashion, beauty, lifestyle and gaming. When famed Chinese KOL Mr Bags did a one-hour Cambridge Satchel event in Beijing, it reportedly resulted in significant Weibo fan growth and Tmall page subscriber growth as well as generating high sales on Tmall.
"Online followers of the celebrities live for the here and now, they want to know and see where their idols are … so people follow this," says Xu. "It's like TV shopping but more interactive."
"Usually the host is really important, as people love to follow KOLs they like," says Jia, who used to work in technology in Beijing. "For our business, I think we really need to quickly embrace the latest in science and tech to grow."
Although some accounts and platforms have been shut down by the government in the past two years, this was mostly because of illegal activity or the broadcast of sexually explicit content. Regular commerce remains largely unaffected, industry insiders say.
Platforms are quickly developing additional fun, gamified elements: hosts or brands can reply to viewers in real time, hold raffles or competitions, and give out hong bao – red packets containing credit or cash.
Because of the limited time frame of their shows, live-streaming shopping channels fundamentally appeal to those with a "get-it-now, pop-up" mentality, observers say. They are the perfect medium for those with short attention spans.
"Gen Zs tend to dominate in daily live streaming use. But for content that is unique, one-off, and targeted, the audience can be more in the millennial/Gen Y category, too," says Harca, "The latter are more picky about what they sit and watch."
This article appeared in the South China Morning Post print edition as: The flow with the show