Fashion
Get more with myNEWS
A personalised news feed of stories that matter to you
Learn more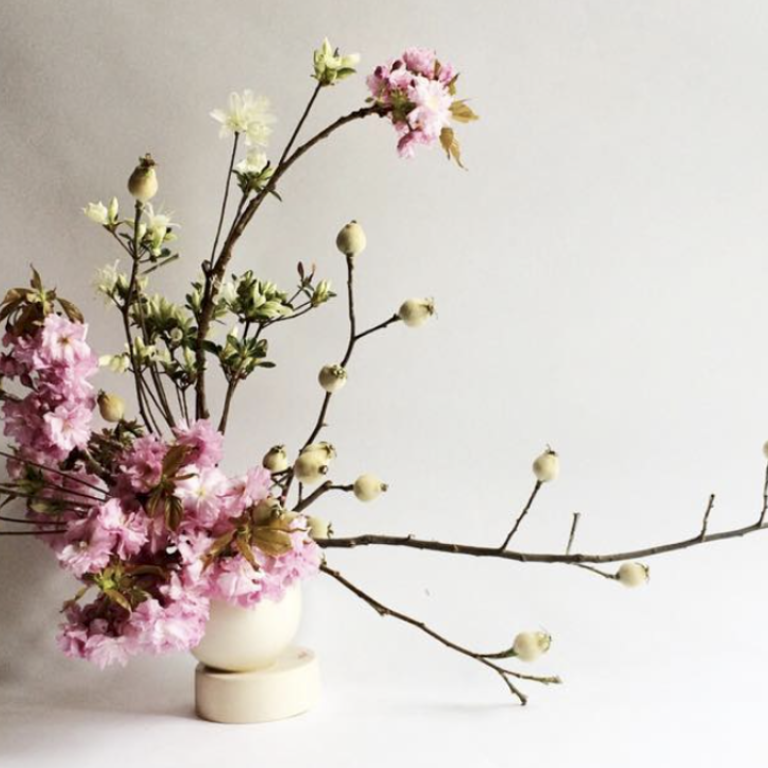 Japan's ikebana flower arranging tradition back in vogue among America's fashion elite
An interpretation of the meticulous Japanese floral tradition is growing in popularity in the West thanks to the creative elite, who are striving to find balance and spiritual awareness through this hands-on art form
Ikebana isn't exactly new. The ancient Japanese system of flower arranging can be traced back thousands of years to around the time that China introduced Buddhism to the island nation in the 6th century. Religious followers left floral offerings at temple altars and ancestral shrines as tokens of gratitude and respect.
Traditionally, lotus buds were selected for this purpose but, with the Indian blossom harder to come by in east Asia, Japanese Buddhists adapted the custom using other local flowers and foliage that were in season.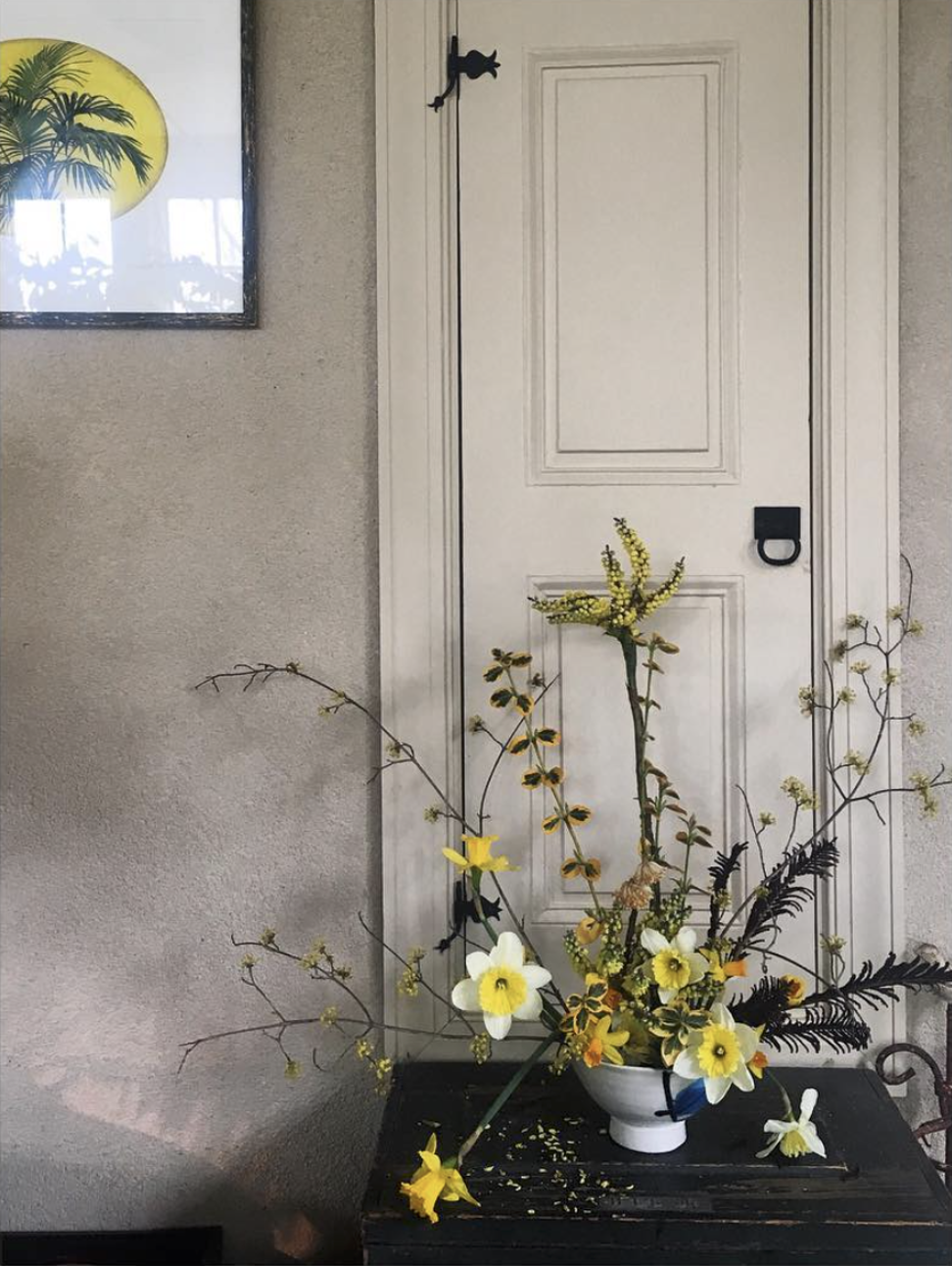 Fast forward to the 16th century and Senno Ikenobo – a celebrated master of ceremonial floristry – formalised ikebana in series of highly detailed manuscripts called kadensho, which were passed on to his disciples. At the most basic level,ikebana can be defined as an exercise in balance with the aim of creating spiritual awareness in the process.
Today, a modern iteration of the methodical art form has found a new home among creative power players in New York. Filling the gap left by the elaborate, heavy groupings of Flemish floral masters' blooms that dominated the scene from 2015, minimal arrangements are more in demand than ever before.
Repeat requests for deliberately sparse compositions come from a "design-conscious clientele", explains florist Taylor Patterson – or
@foxfodderfarm
as she's better known on Instagram.
Although her work (which is regularly featured in the pages of glossy monthly magazines and stores like Ulla Johnson) doesn't officially fall within the guidelines of kadensho, Patterson's use of singular stems and negative space is a clever interpretation of its teachings.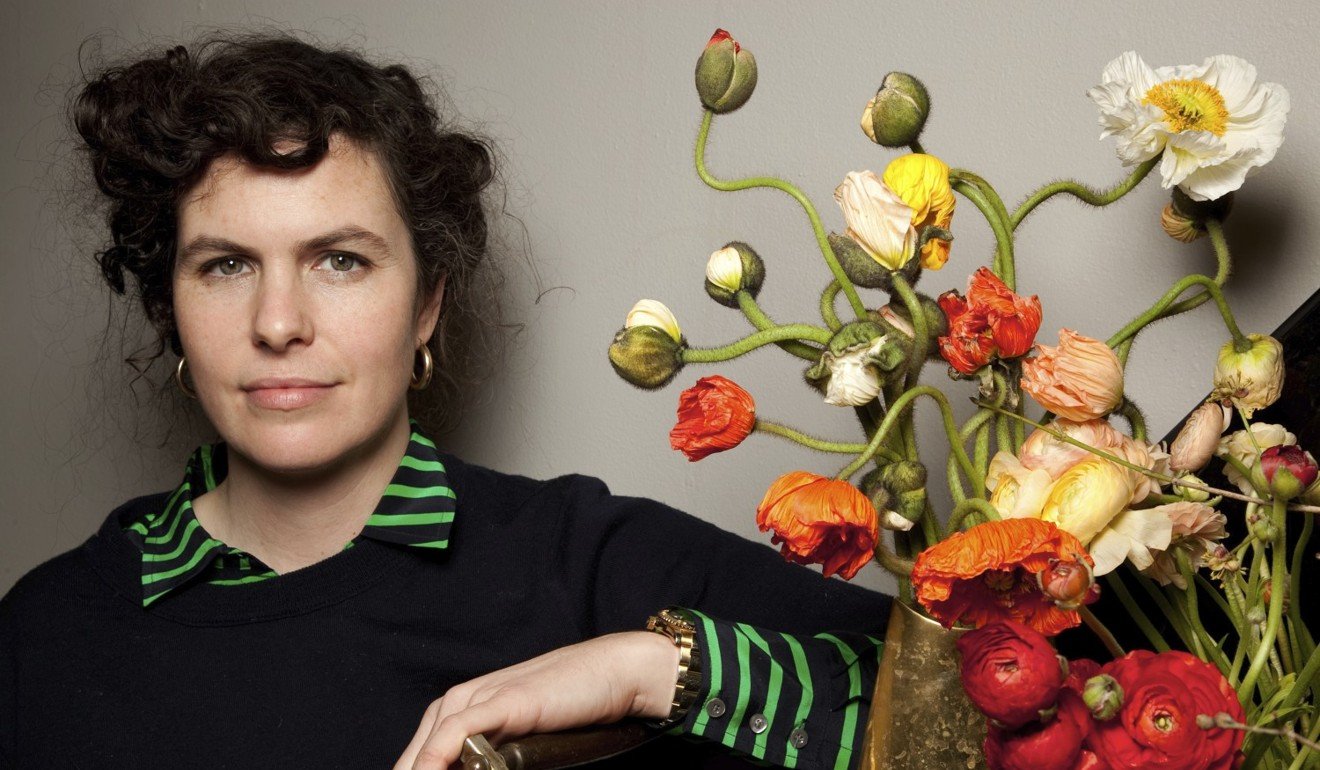 An artist and sculptor by training, Emily Thompson is another American florist pushing the old-world style in a new direction. "Ikebana has been part of my consciousness since I began to work with flowers," she says from her appointment-only studio in downtown Manhattan's historic Seaport neighbourhood.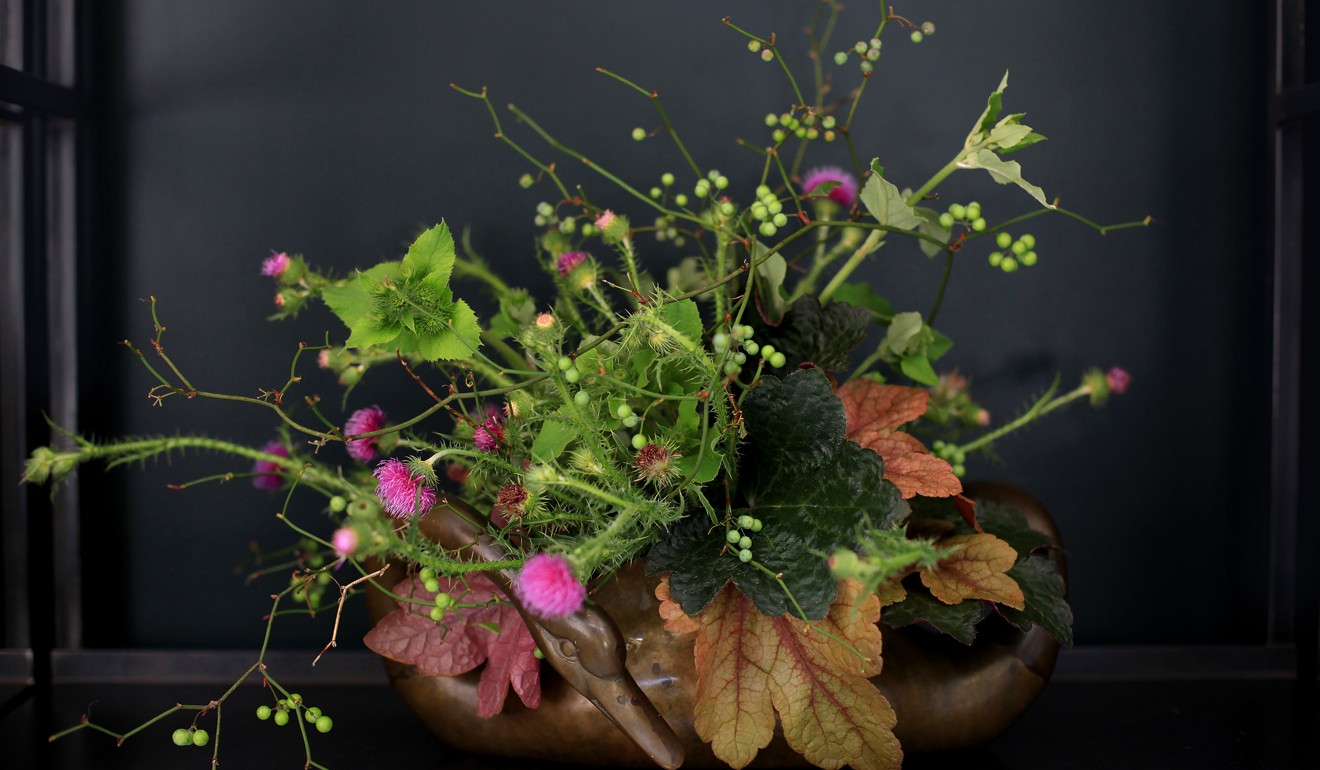 Her strictly seasonal arrangements for brands like Proenza Schouler, Bottega Veneta, and Brother Vellies "seek to allow each material to have its own sensibility", she says. "Recently, I've found that more clients will accept designs composed of more isolated and individualised flowers."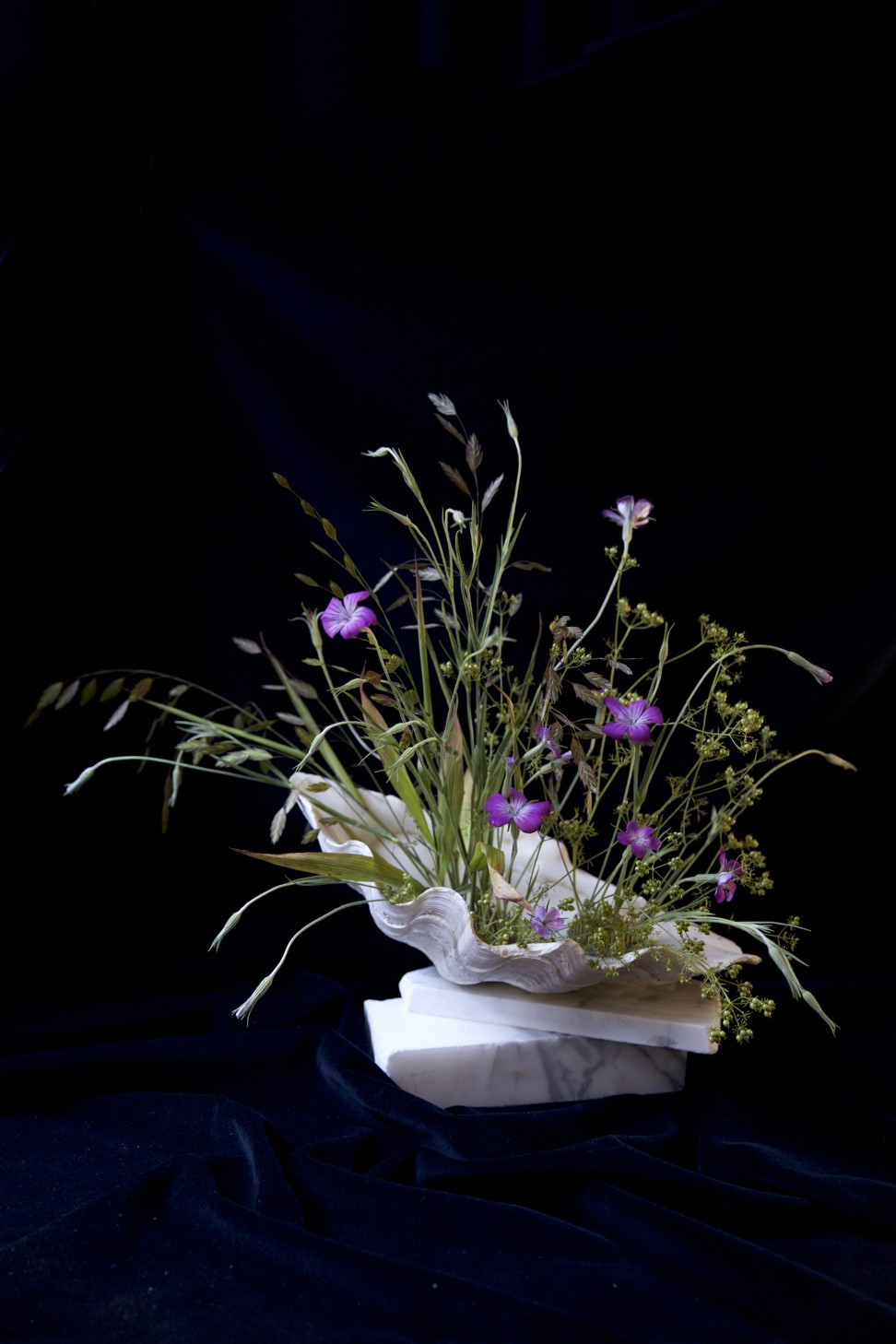 Others factor in ikebana's recent popularity, Thompson says, are the public's increased awareness of the living world and the fact that it's something you can practise with relatively few trappings.
"Ikebana teaches the gentle handling of materials and forces a focused respect for them. This allows for a deeper study of forms, textures, and colours," she says.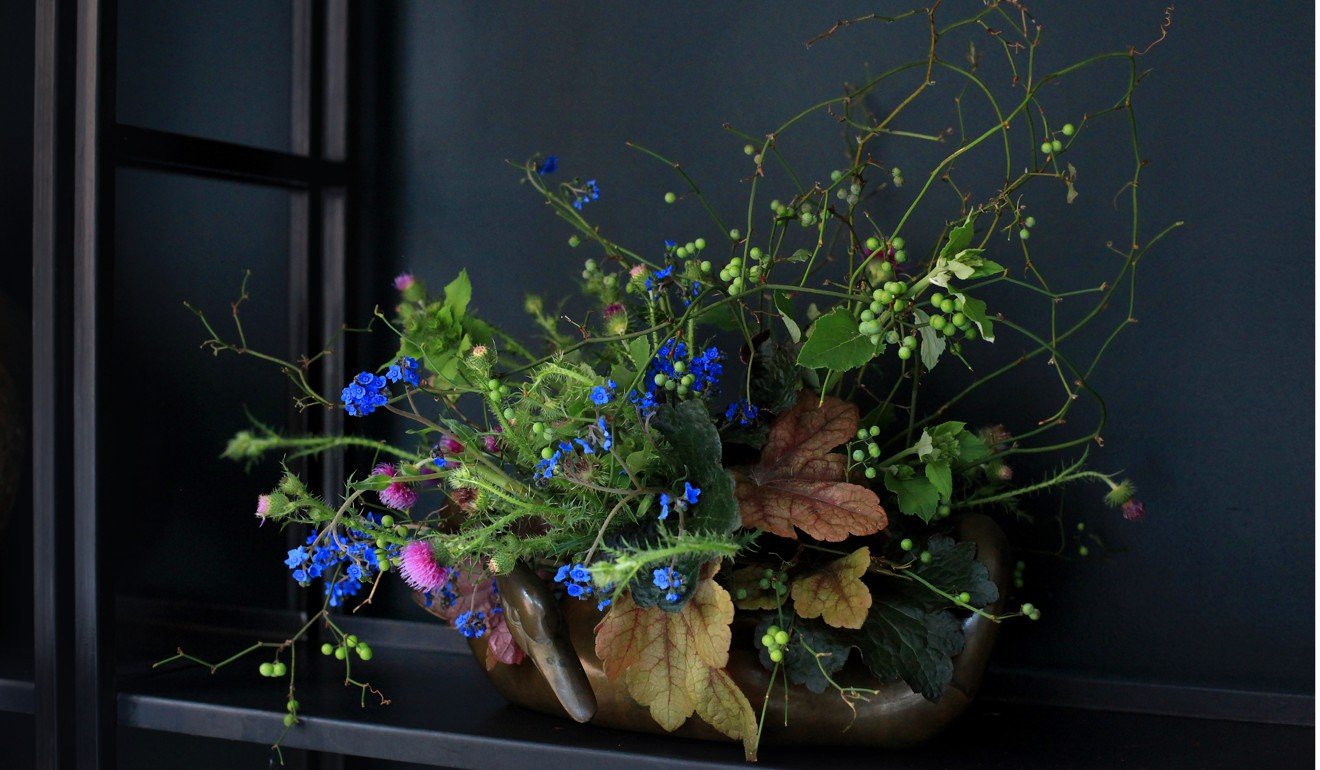 In Los Angeles, Sophia Moreno-Bunge's designs add a touch of earthy, bohemian romance to the movement. Her sensitive compositions incorporate broken shells, dried seaweed, and toasted grasses, in addition to carefully selected branches and flower stems.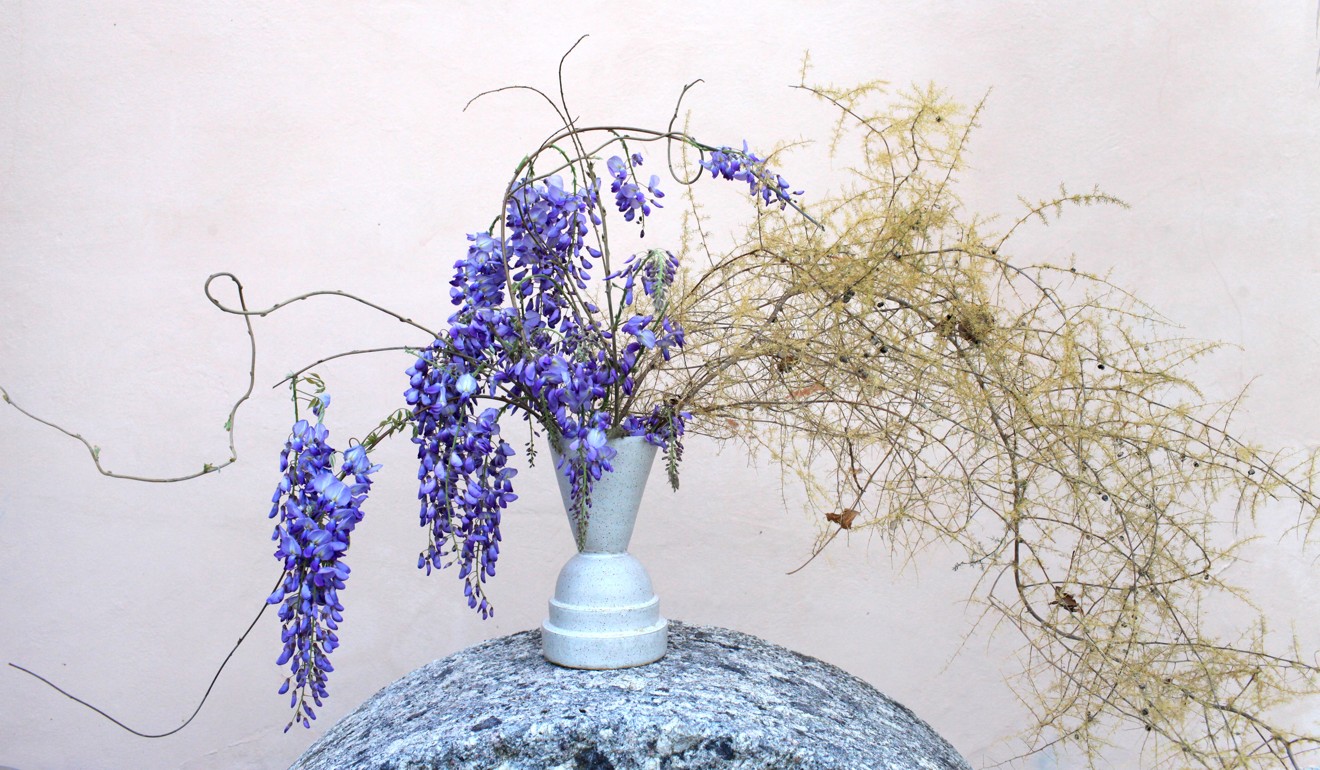 "In a time when it's so easy to be bombarded by imagery and [to be] overstimulated by technology, I think ikebana is refreshing because it speaks to a part of us that wants to be reminded of our connection to nature and our humanness," she reflects. "I am endlessly inspired by its thoughtfulness and its process."
Fashionable fans of Moreno-Bunge's work includes fashion designer Rachel Comey and Brooklyn-based power duo Mike Eckhaus and Zoe Latta, founders of fashion label Eckhaus Latta.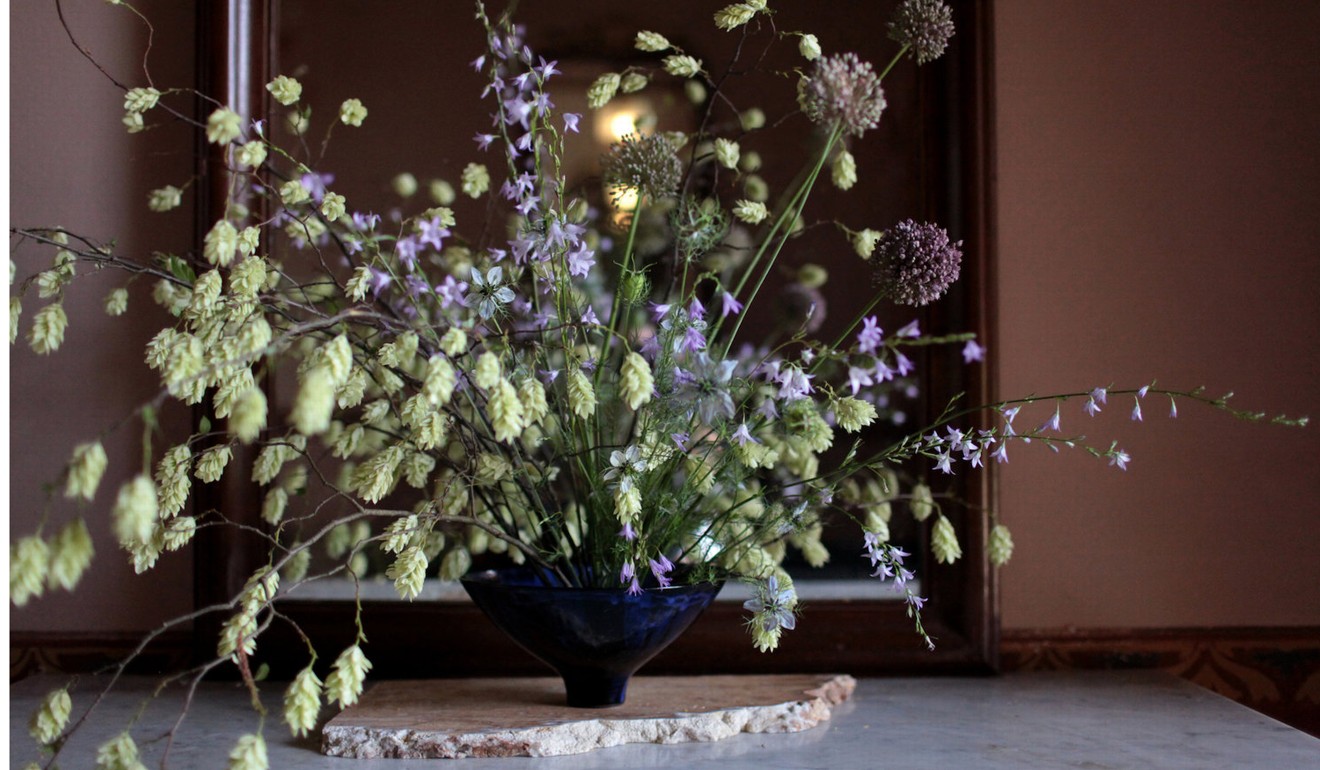 In spite of the trend's apparent "newness", it's important to note that this isn't ikebana's first brush with success in the West: Japanese masters of the craft founded a school – the Ikenobo Ikebana Society of America – in Manhattan at the tail end of the 1960s, in the hopes of expanding its philosophical take on natural beauty to a new generation of students.
The traditional style of arranging has woven in and out of fashion ever since, but a core group of loyalists at the school have ensured its preservation. "Ikebana has changed in every era, just like clothing," explains Lian-Pey Robins, a member of the establishment's east coast chapter.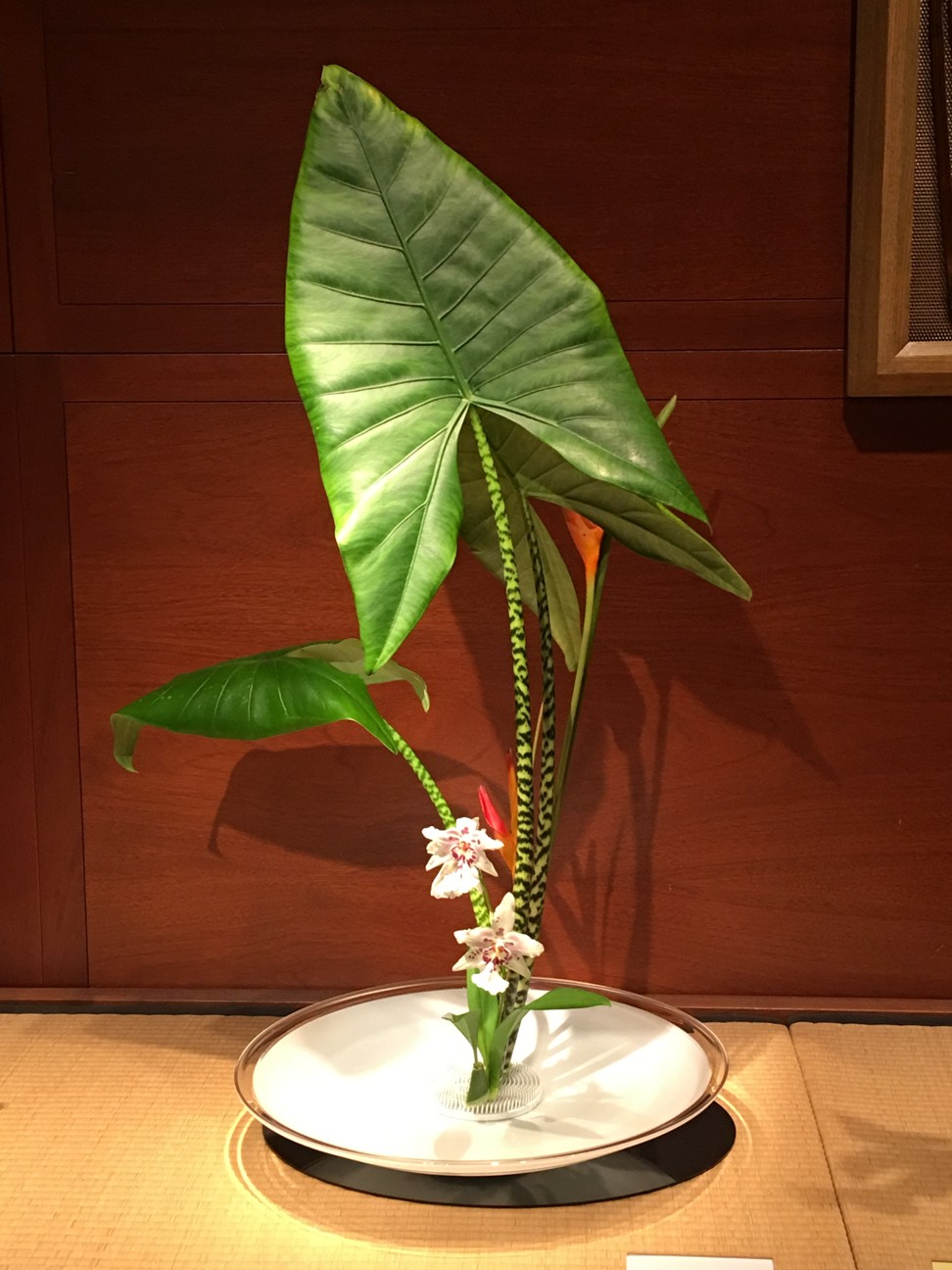 "Over the years, traditional styles have been simplified, giving more freedom and a modern touch to the appearance of the materials used. It is important for the arrangements to reflect the seasons, along with the arranger's artistic expression. Lately, it seems that people are looking for peace in compositions. But the end goal is always the same: find harmony and enjoy the beauty of flowers."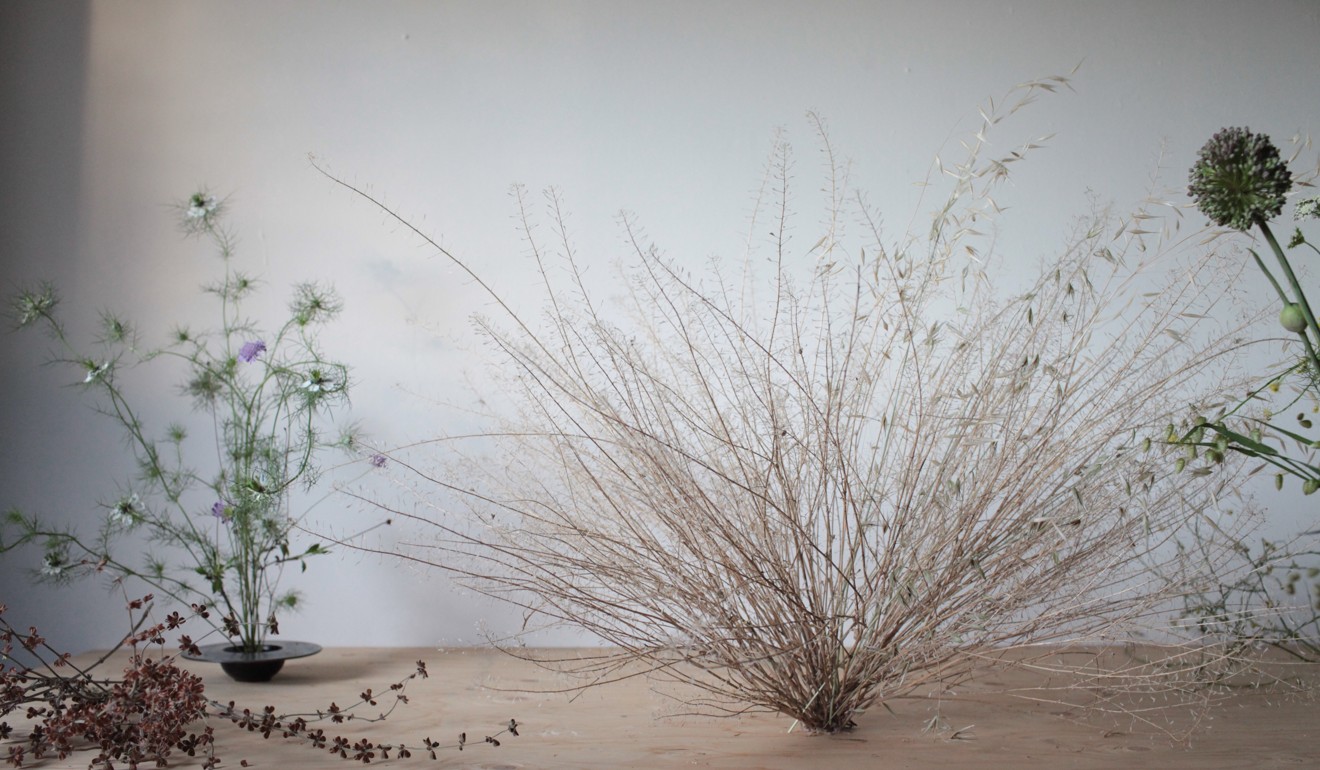 Among other assignments, Robins has worked on a number of prestigious jobs for The Metropolitan Museum of Art during her time at the Ikenobo Ikebana Society New York City Chapter. She is one of around 150 members who currently attend lessons in accordance to kadensho.