Beauty
Get more with myNEWS
A personalised news feed of stories that matter to you
Learn more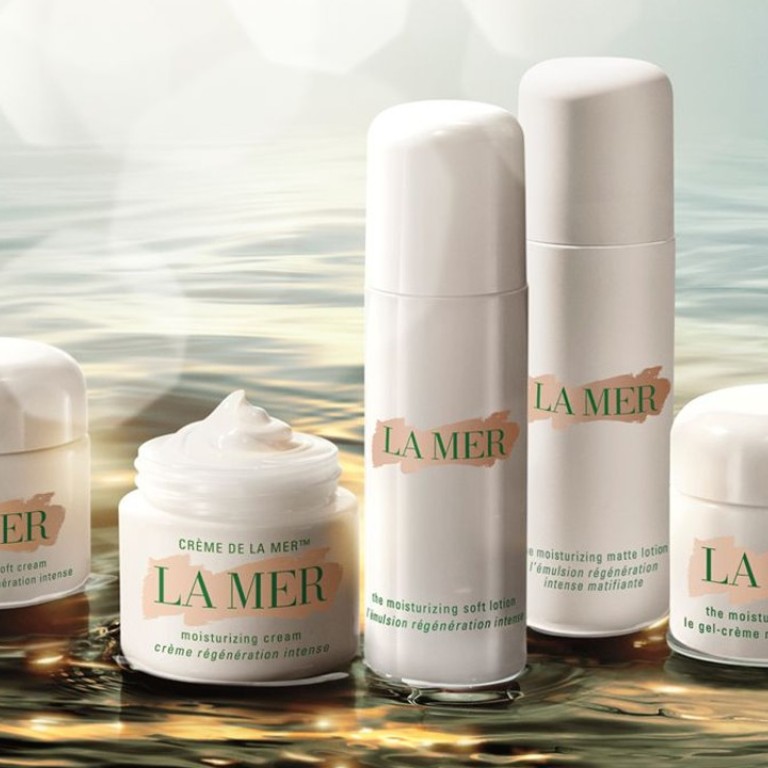 Chinese beauty blogger Hao Yu sues Estée Lauder for false advertising over La Mer product claims
'Doctor Big Mouth' has accused the beauty giant of deceiving Chinese consumers over the ability of its Crème de la Mer to heal burn scars, adding global brands still treat the Chinese as 'gullible sheep waiting to be killed'
A well-known Chinese beauty blogger has revealed he is suing global conglomerate Estée Lauder for false advertising about the properties of a La Mer luxury beauty product.
In a blog post on Weibo, China's answer to Twitter, Hao Yu said he filed a civil lawsuit in Shanghai on September 27 accusing Estée Lauder of misleading and deceiving Chinese consumers by claiming that its Crème de la Mer can heal burn scars.
Hao, who has 1.1 million Weibo followers, wrote that he spent 1,450 yuan (US$211) on a pot of the cream because he believed this claim, but his skin did not see any improvement after using it.
According to La Mer's official English-language website, the brand was founded by a Dr Max Huber who "suffered burns in an experiment gone awry". He subsequently created Miracle Broth, an elixir containing fermented kelp that "soothed his skin" and is present in all La Mer's products today.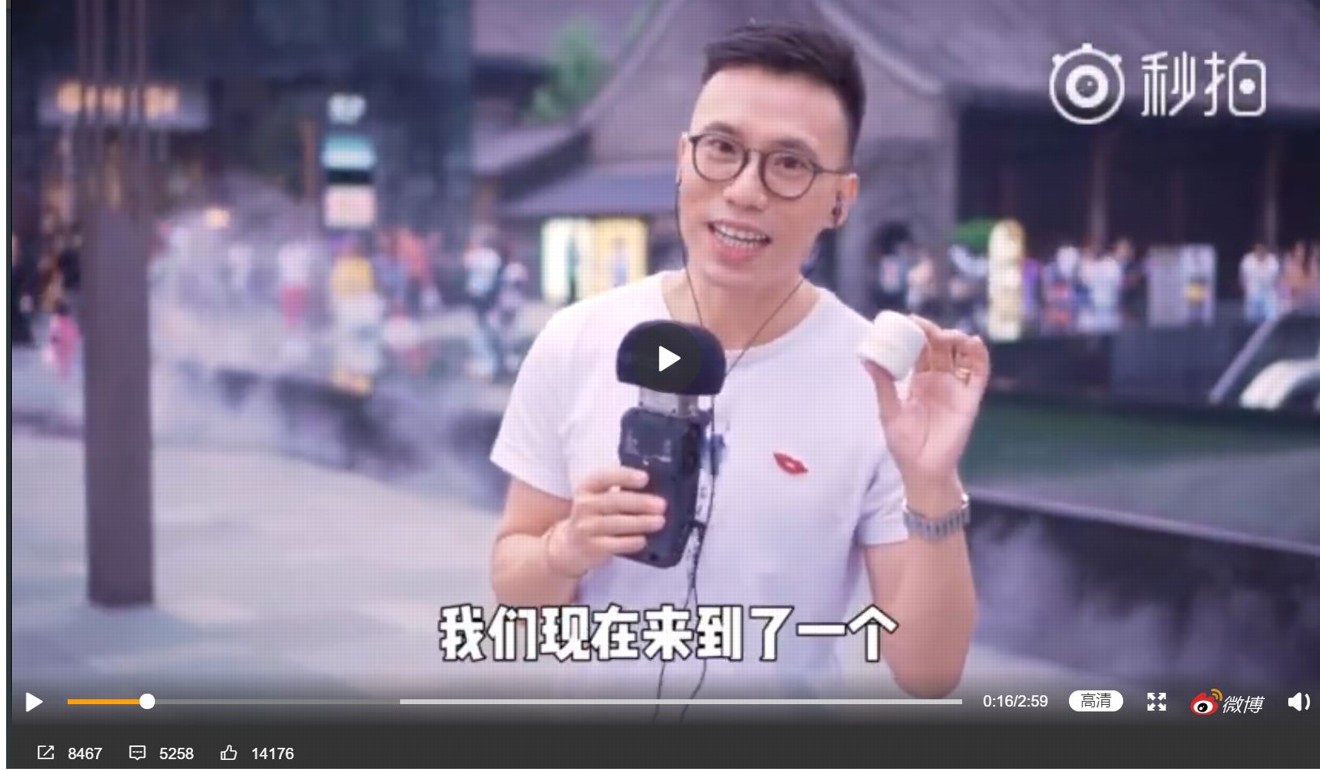 However, Hao pointed out that La Mer's official Chinese website states that Miracle Broth restored his physical appearance. He said he compared this wording with that on La Mer websites in other languages and found none of them make such a claim for Miracle Broth.
Hao's blog post, which went viral, caused a stir on the Chinese social media platform, with many internet users expressing anger at La Mer.
Hao accused the company of deceiving Chinese consumers about Crème de la Mer. "No matter how much money Chinese consumers have, big global brands will not treat Chinese consumers as VIPs. In their eyes, we are still gullible sheep waiting to be killed," he wrote in another blog post.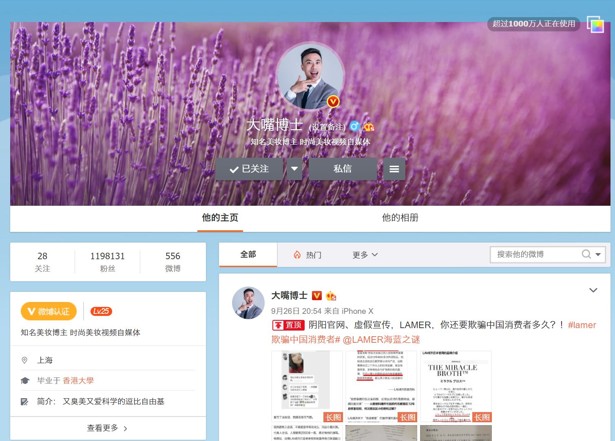 His writ, which he posted online, seeks a refund of the 1,450 yuan he spent, damages of 4,350 yuan, and an order for Estée Lauder to publish a public apology in a newspaper. In China, once a writ is filed, it must first be accepted by a court, after which the case will be listed for a hearing.
La Mer has since issued a public statement on its Weibo account that does not address the issue specifically: "Clinical testing demonstrates Crème de La Mer's anti-ageing benefits diminish the look of lines and wrinkles and strengthen skin with intense, healing hydration and soothing Miracle Broth that supports its natural repair."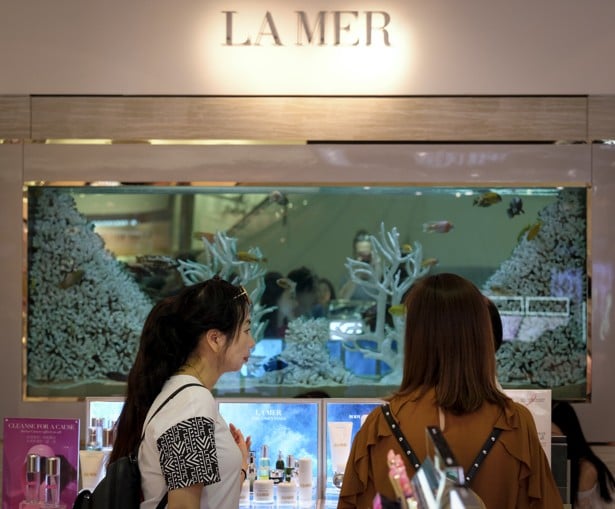 La Mer is one of the most expensive skincare brands on the market. A two-ounce (57 gram) jar of Crème de la Mer is priced at US$325 on its US website and 2,550 yuan in China.
La Mer became the fourth brand in the Estée Lauder corporate portfolio to reach a billion US dollars in net sales in fiscal 2018. According to data from Seeking Alpha, a financial services company, Estée Lauder has seen good recent growth driven by its performance in the China and Hong Kong markets, which played a major part in its 38 per cent year-on-year sales growth in Asia/Pacific in the third quarter of fiscal 2018. Net sales in the Americas grew only 1 per cent over the same period.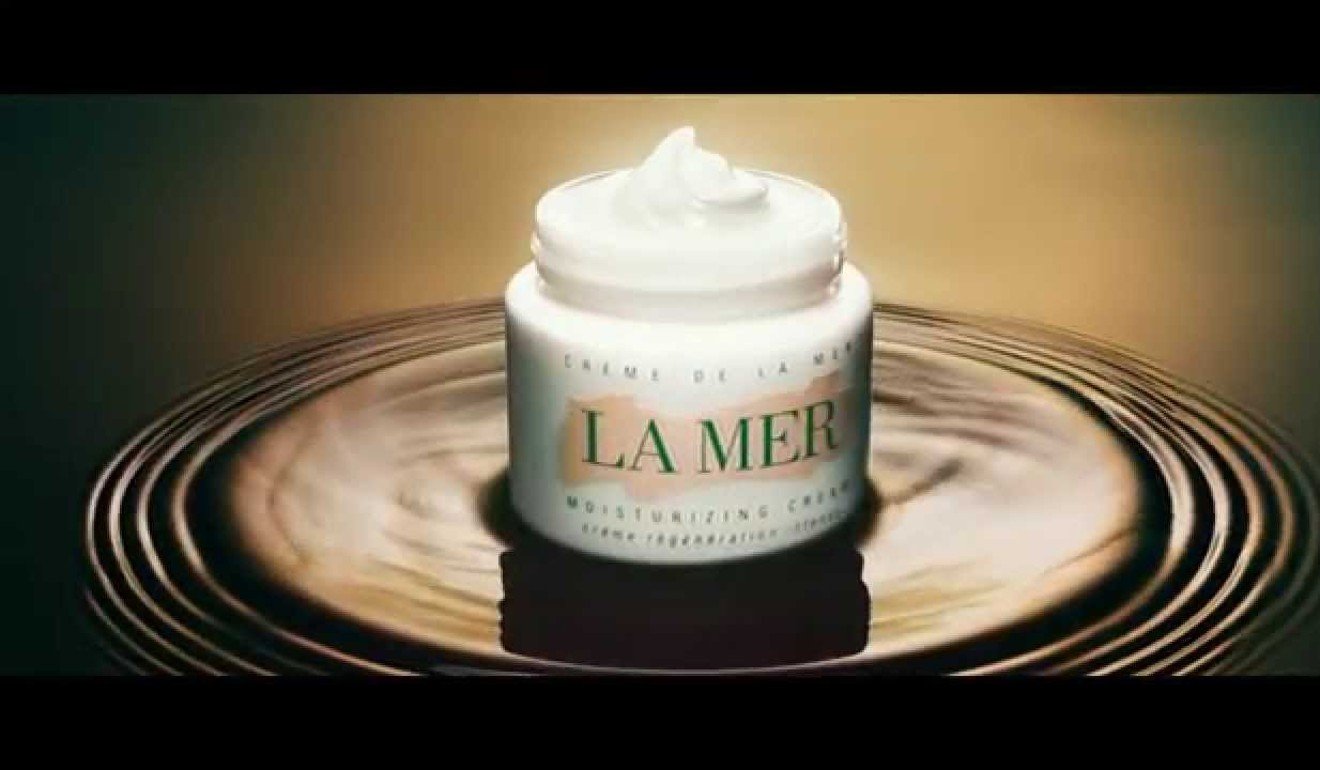 Hao, whose blog name is Dazui Boshi (meaning "Doctor Big Mouth"), is known for giving advice on facial masks. According to his profile, he graduated from the University of Hong Kong with a doctoral degree in organic chemistry and worked in product development at L'Oréal (China) for six years before becoming a blogger.
In a recent video, he introduced and reviewed a handful of Chinese skincare products for his followers. In another video, he placed a 10-yuan face cream in a La Mer jar and tested it on passers-by on the street as a way to show that expensive products are not always better.