Beauty
Get more with myNEWS
A personalised news feed of stories that matter to you
Learn more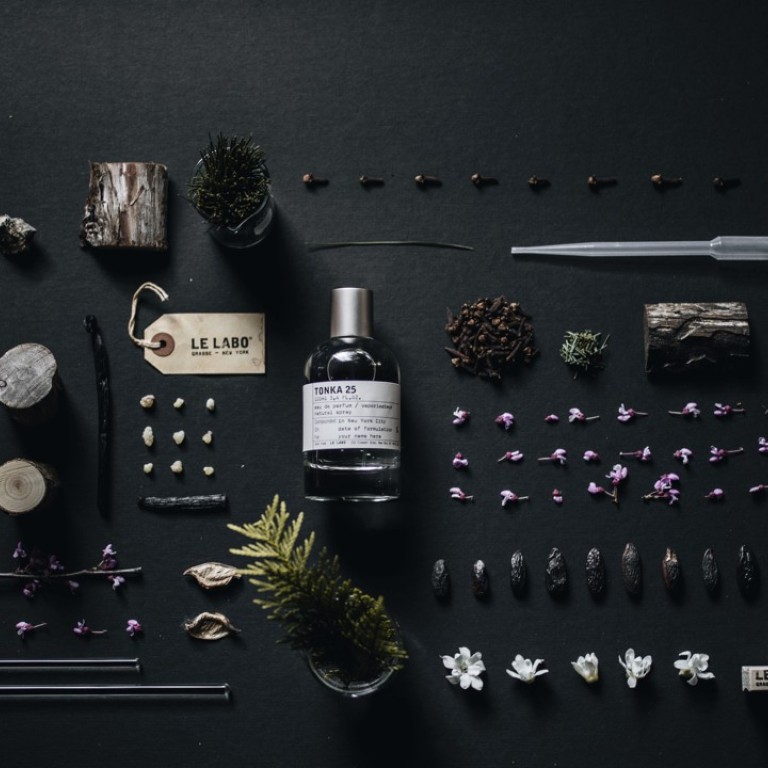 Cult perfume brand Le Labo and the chemistry – personal and actual – behind its success
Co-founder decodes the mystique of Le Labo's fragrances, the philosophy behind its range of vegan scents, and plans to keep the brand distinctive now it is part of Estée Lauder empire
As co-founder of niche perfumery Le Labo, Eddie Roschi knows what it takes to create a hit. Since the brand was founded in 2006, he has masterminded cult fragrances together with his business partner Fabrice Penot, including the brand's bestselling Rose 31, Jasmin 17 and Santal 33 perfumes.
Despite this, he acknowledges that there is one scent that he may never be able to bottle.
"In fairness it's not my idea, but have you read the novel Perfume by Patrick Suskind?" he asks while sitting in the middle of Le Labo's boutique in Star Street, in Hong Kong's Wan Chai district.
"His book is about a psychopath that kills beautiful women and peels the skin off their bodies. He then distils it down to create this scent that makes people go crazy and start eating each other. I love the idea of a fragrance that is extremely sensorial. It's like the smell of the person you love – it drives you crazy," he says.
Although Roschi hails from a corporate background, his approach to his craft is far from conventional. After studying chemistry, he began his career at fragrance development company Firmenich, before joining beauty behemoth L'Oreal. While working on Giorgio Armani perfumes, he met Penot, and the duo eventually decided to launch their own brand.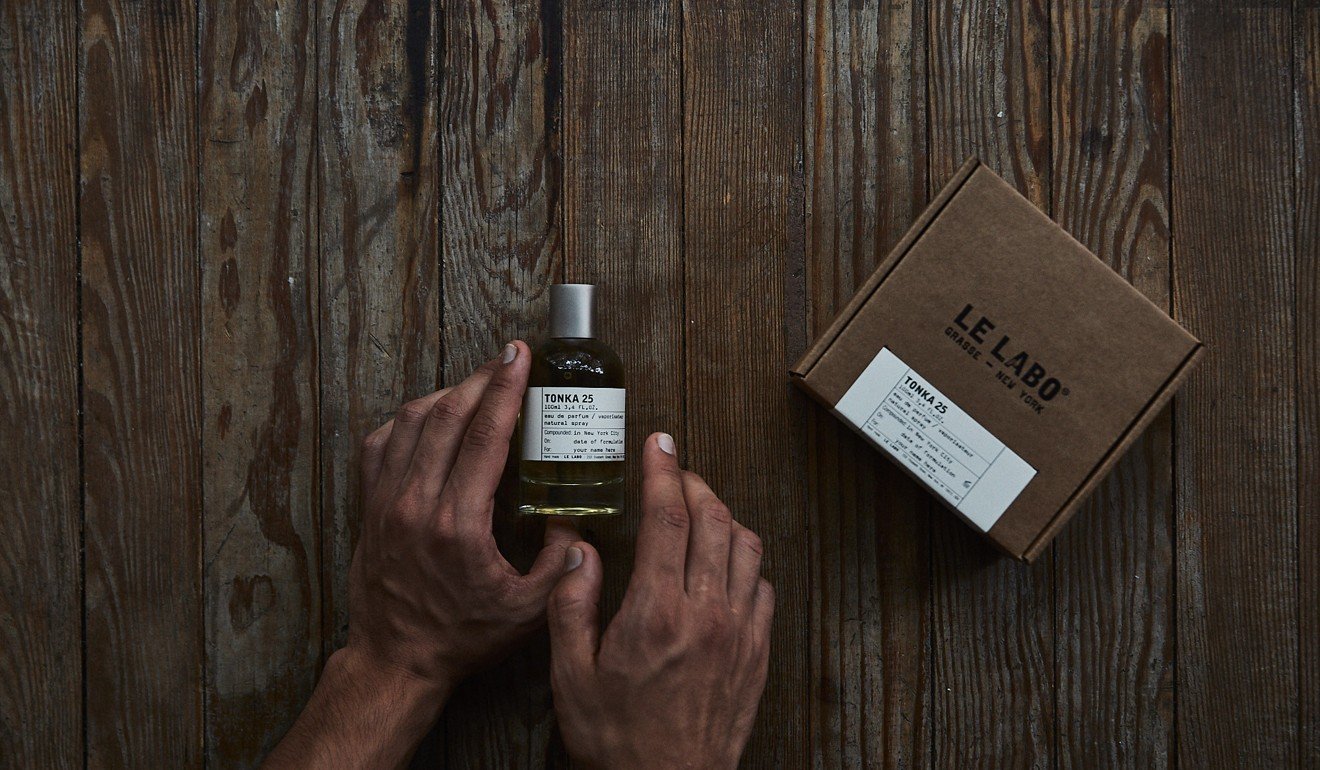 "Creative freedom was a huge thing for Fabrice and myself. We had got to a point where we had things to say, which we didn't want anyone else to have a second say on. We didn't choose to be niche, we were doing things in the perfume world which we thought could be interesting. It so happened our scents were an extension of who we were and are," he says.
Le Labo started out small with just one boutique in New York's Nolita district, featuring a laboratory-like concept, as the brand's name suggests. Instead of keeping stock, the formulas are blended together on the spot, bottled and then packaged into brown boxes that come with a personalised label including the date and the buyer's name. The product line initially featured only nine scents, which were all vegan and covered the "olfactory rainbow", says Roschi.

"We wanted no names in the beginning but decided to keep it very basic, influenced by codes we use in perfumery. For example, you use numbers to keep track of trials in the lab so we twisted that, and all our scents include a number that indicates the amount of ingredients in the formula. The name comes from the ingredient that's the most common or dosed in the formula, although it's not necessarily an indication of what it smells like," he says.
Interestingly, Roschi and Penot did not develop the fragrances themselves. Instead they work with two "noses" and call themselves "creative directors" who work on the perfume from start to finish. Take, for example, their bestselling Rose 31 fragrance, which was first created by Roschi's wife for another brand, which decided not to use it.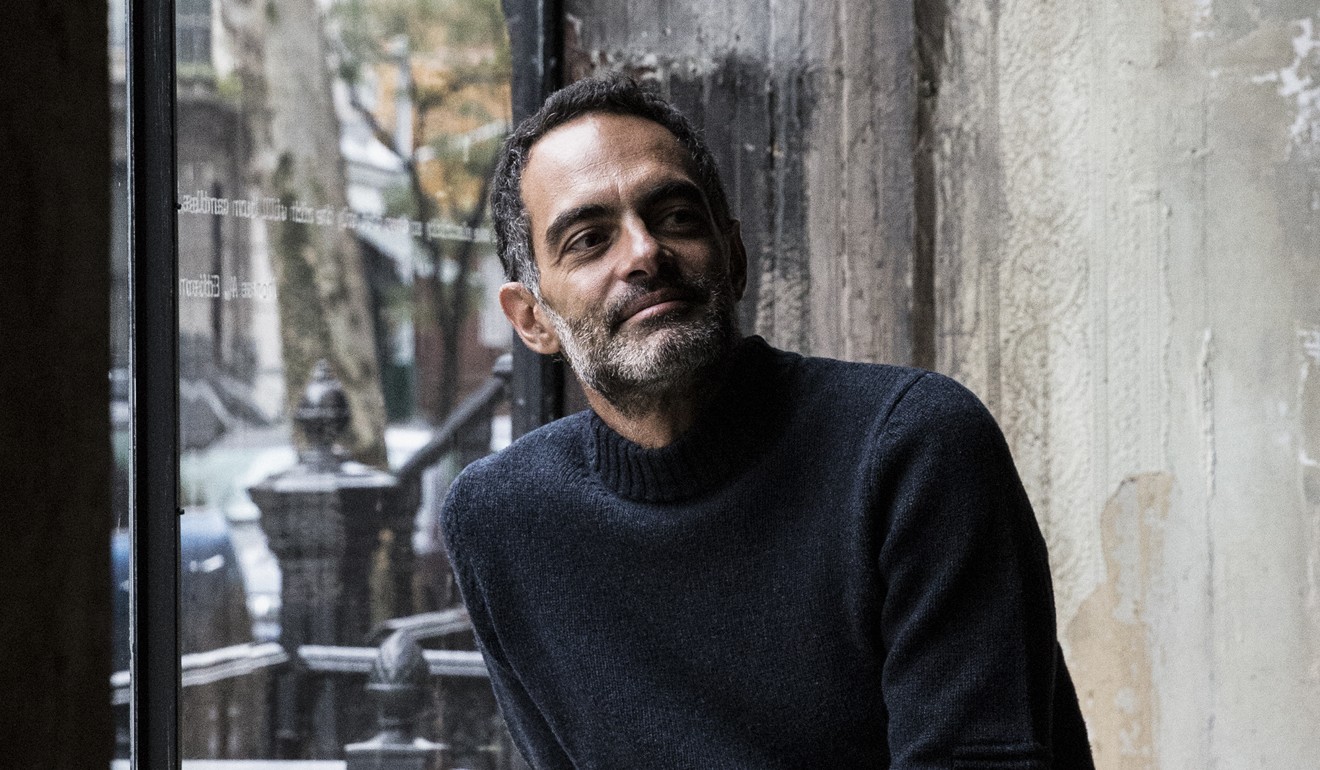 When Le Labo was launched two years later. Roschi insisted they resurrect the formula, drop the jasmine and replace it with rose, cumin and other notes. The resulting fragrance put them on the map and is still their "cash cow" scent.
Santal 33, meanwhile, was inspired by a candle and room fragrance called Santal 26, which they soon discovered people were wearing as a perfume. They made the decision to reformulate it – "we twisted it and made it nobler, denser and skin friendly", says Roschi – and a classic was born.
"Perfumers may know how to develop perfume but that doesn't mean they know how to create one that will be a success. They need a vision or a creative director to help them translate that into the right recipe. It's like an artist – you may be talented but you still need an agent and gallery. That's our job," he says.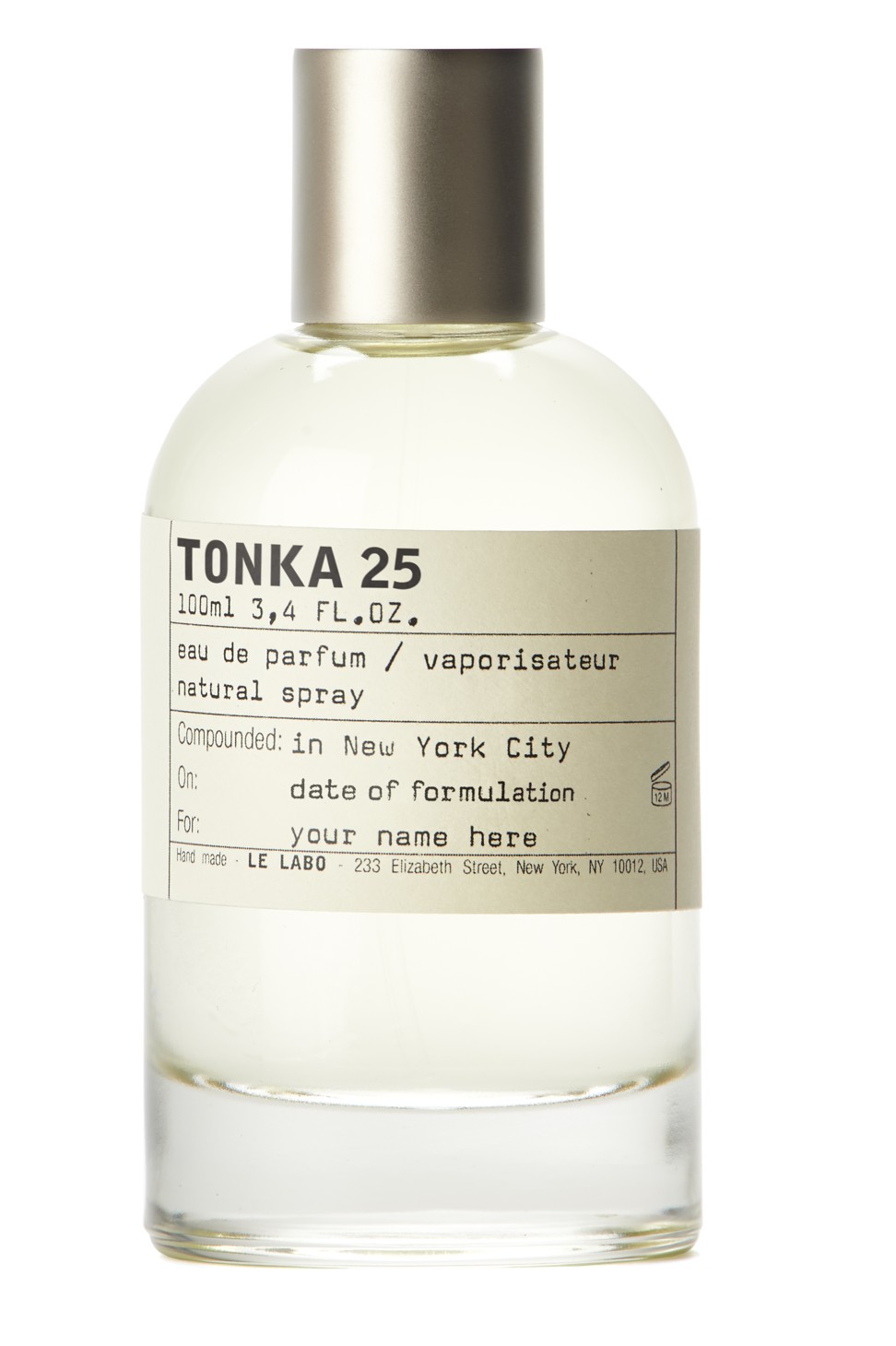 Roschi and Penot were so successful they caught the eye of beauty giant Estée Lauder, which bought Le Labo in 2015. Since then it has expanded globally and now has more than 40 stand-alone stores and 60-plus additional points of sale worldwide. The product line has expanded to include men's grooming products, body care and novelty items such as scented notebooks and perfume butters.
The fragrances now number 17, not including special city editions and collaborations (a Hong Kong edition is on the cards and due to be released in 2019). The latest, Tonka 25, features notes of orange flower, vanilla and tonka absolute and evokes the smell of warm skin and wood.
"People ask if being under Lauder has changed how we work, but it has allowed us to be more focused on perfume itself, and less on things such as logistics and operations," he says.
"Our role is to strike the right balance between what we believe the brand should stand for and what [Lauder] are pushing for. We sold all of it but stay involved in areas that keep Le Labo unique."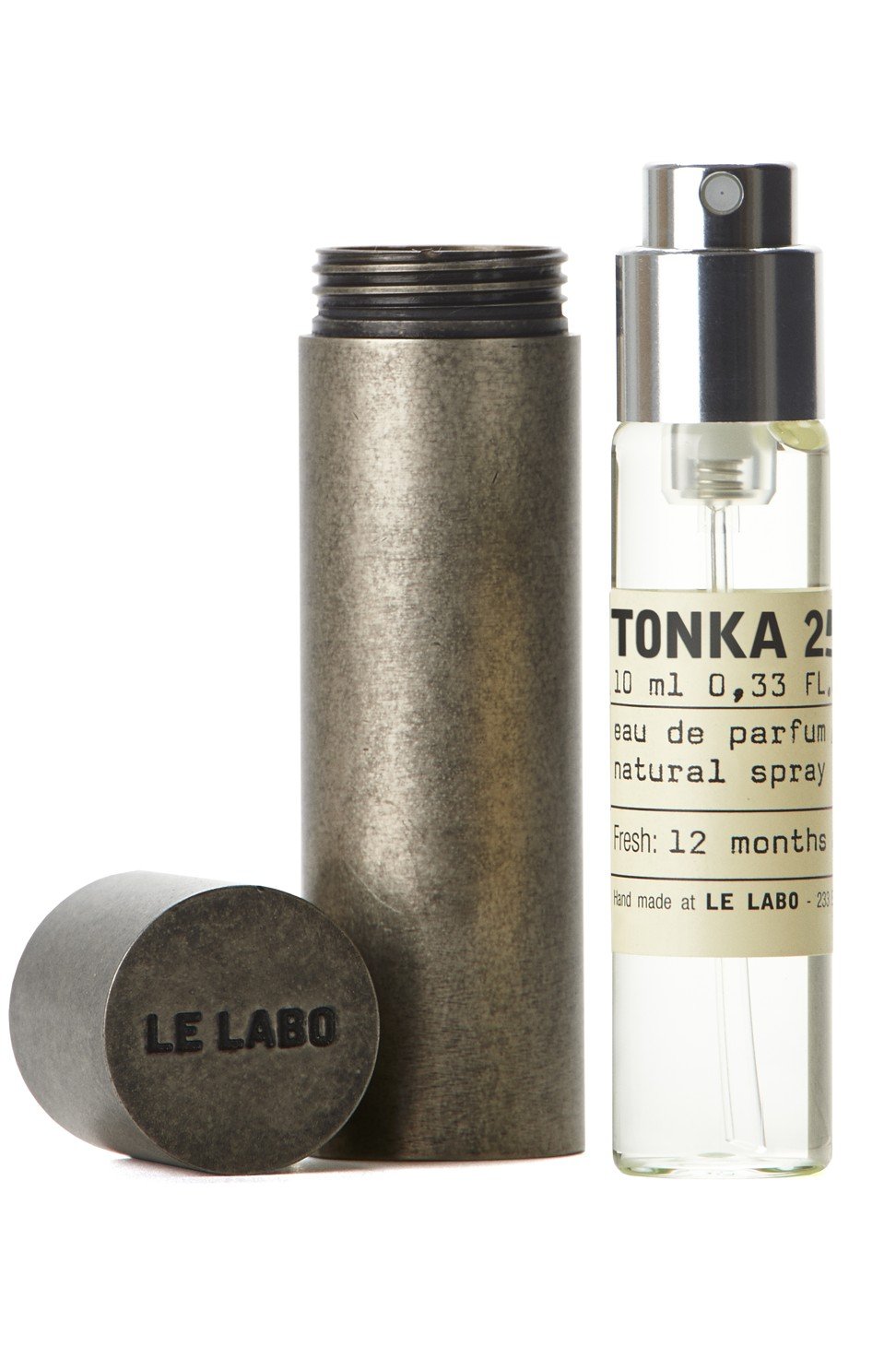 One thing that has changed is the perfume industry itself, which Roschi says has become crowded and oversaturated. As such he is considering reducing the amount of fragrances Le Labo offers, while focusing on issues such as transparency in the manufacturing process, biodegradability and being environmentally friendly.

"I used to smell everything that came out, especially when I walked through duty-free [stores]. Now I just walk through without even looking up. That being said, the fact that the market is saturated doesn't mean there's no space for new ideas," he says.
"There's always new and interesting things to add, but at the same time what was relevant yesterday may not be today. Creating a great product takes expertise, then it takes emotion and then it takes work and a lot of luck."