Fashion
Get more with myNEWS
A personalised news feed of stories that matter to you
Learn more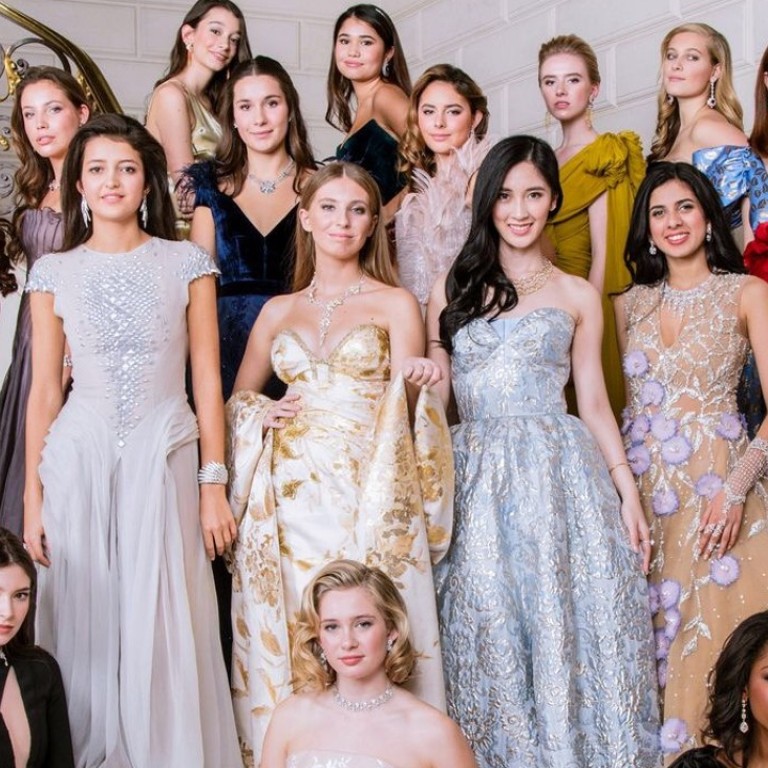 Huawei founder's debutante daughter Annabel Yao: 'I still consider myself a normal girl'
Yao, chosen to perform the opening waltz at Le Bal des Débutantes in Paris, was one of 19 young women to make their society debut this year
Harvard computer science student and ballerina says, 'As much as I enjoy coding … I have a passion for fashion, PR and entertainment'
While Le Bal des Debutantes in Paris each year is a nod to the tradition of young society ladies entering the elite social scene of Europe, these days it courts modern debutantes, aged 16 to 21, who are chosen for their looks, brains and famous parents – prominent in business, entertainment and politics.
They parade in glamorous couture gowns, waltz with their cavaliers – young men who accompany the "debs" for the evening – and take part in photo shoots and interviews.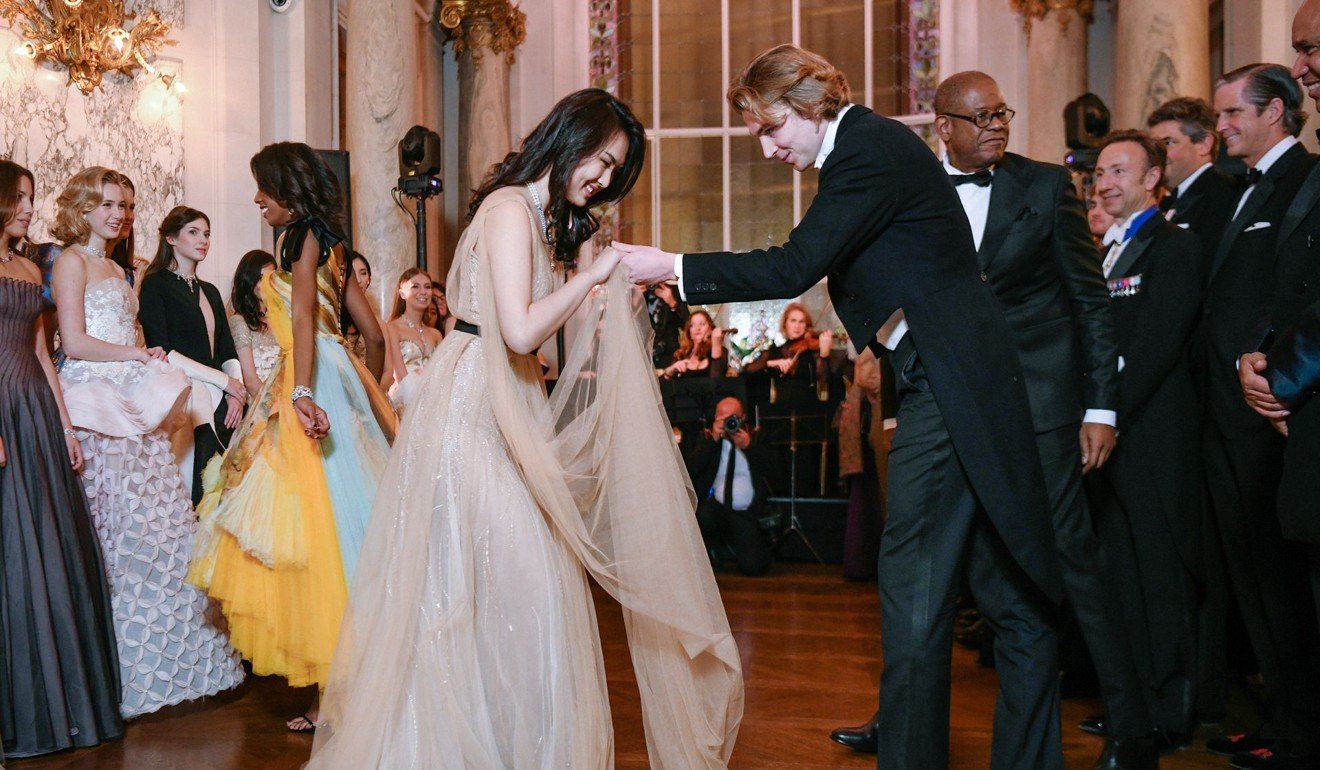 The schedule at the event, organised by Ophélie Renouard, is full of young women such as Baroness Ludmilla von Oppenheim, from Germany; Julia McCaw, daughter of AT&T founder Craig McCaw; and Annabel Yao, daughter of Chinese telecommunications firm Huawei's founder, Ren Zhengfei – the latter of whom was one of three debutantes chosen for the opening waltz this year.
"I definitely treated this as a debut to the world," says Yao when we speak just after the ball. "From now on, I'll no longer be this girl living in her own world, I'll be stepping into the adult world where I have to watch my own actions and have my actions be watched by others."
Today's Le Bal, or Crillon Ball, is a diverse affair, a microcosm of the shifting tides of the global elite. Of the 19 debutantes of 2018, there were young ladies from India and America, Europeans from Portugal, France, Belgium and Germany, as well as Hong Kong's Angel Lee, Kayla Uytengsu from the Philippines and China's Yao.
Yao – a 21-year-old Harvard computer science student and ballerina who has lived in Britain, Hong Kong and Shanghai – is one of several Chinese debutantes in recent years. Hollywood offspring, such as the daughters of actors Forest Whitaker, Bruce Willis and Sylvester Stallone, have also become Le Bal regulars.
"All the girls were down-to-earth, easygoing, helpful and outgoing. No one was pretentious," says Yao. "All of them attended top universities or high schools like Stanford, Brown and Columbia, so it's a group of girls who are privileged, but also work really hard."
As they swap their jeans for tiaras and couture gowns and trade teenage antics for waltzing, the girls get to play fairytale princesses for three days and make their grand debut in high society.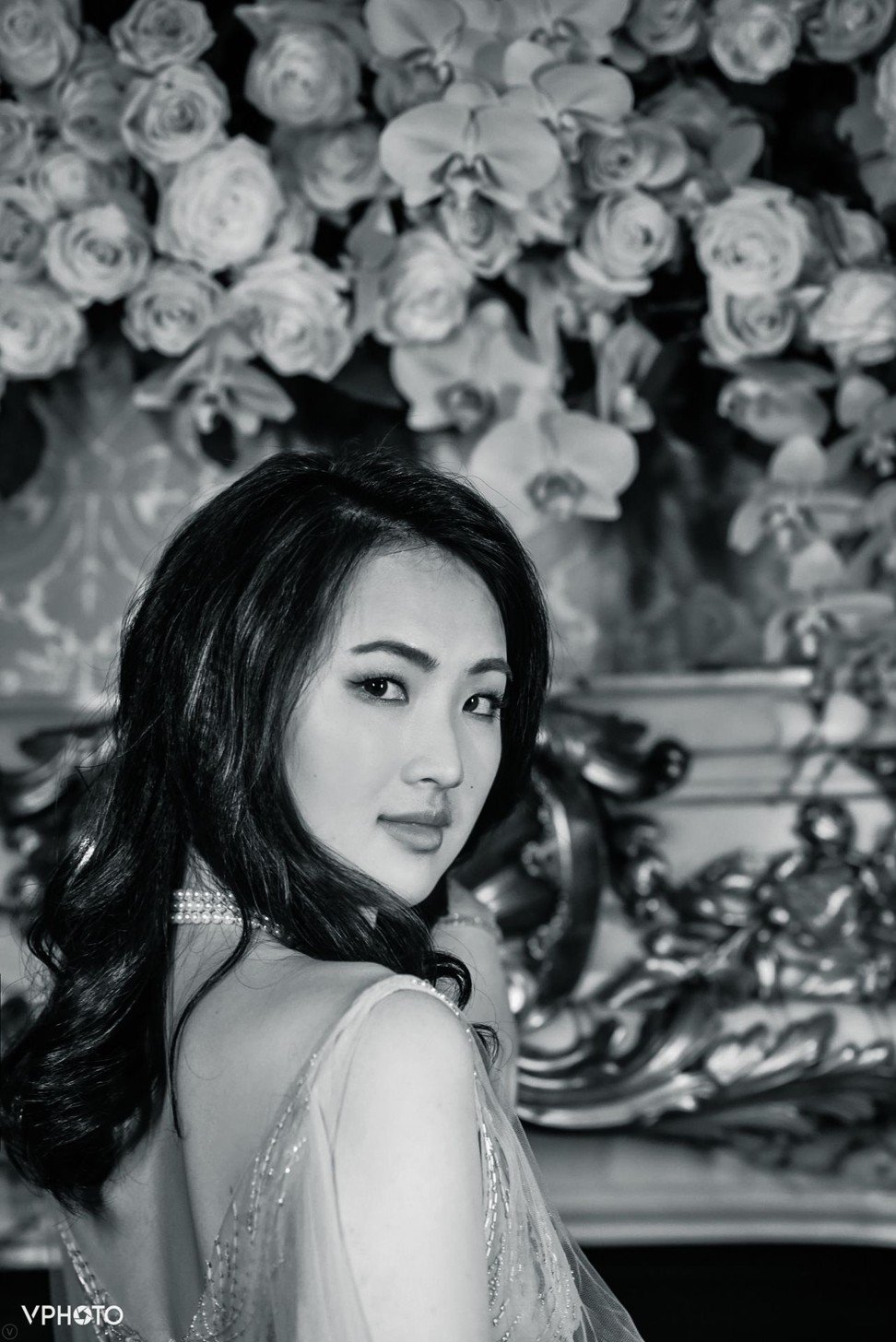 They all arrive in Paris two days before the ball to meet, socialise with other girls and their cavaliers (Yao's cavalier was the young Count Gaspard de Limburg-Stirum), rehearse and take part in portrait sessions.
Girls are given questionnaires about the fashion styles they like, and then choose from a selection. Yao donned a champagne gold J Mendel gown.
"An American designer with a very French style … I wanted something modern," she says. "I'm not super girlie inside, so I prefer something more chic and not so princessy … It's very elegant, and I'm not a fan of very [strongly] pigmented hues. I also loved the tulle texture of the dress, as it reminds me of a ballerina."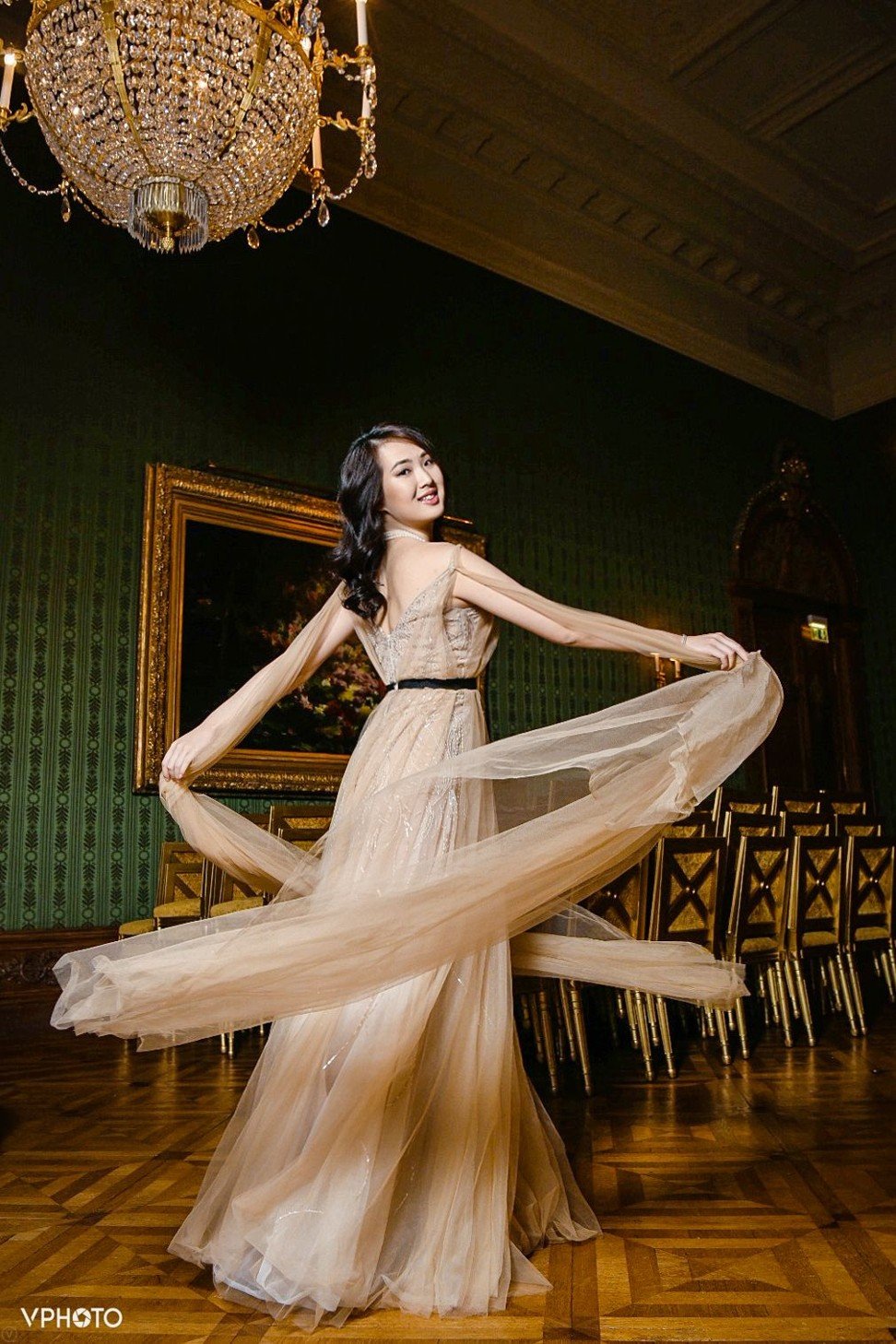 "I definitely feel very honoured to be included, as there are only 19 girls in the world this year," Yao says. "It means I have to work harder, try to accomplish great things in my life and be a role model for other girls."
She adds: "As people who have more privilege than others, it's more important for us to help those with less opportunity. I want to get involved in philanthropy and charity … I still consider myself a normal girl; it's important for me to work hard and better myself every day.
"My daily life is actually pretty boring compared to this. I usually live like a normal student."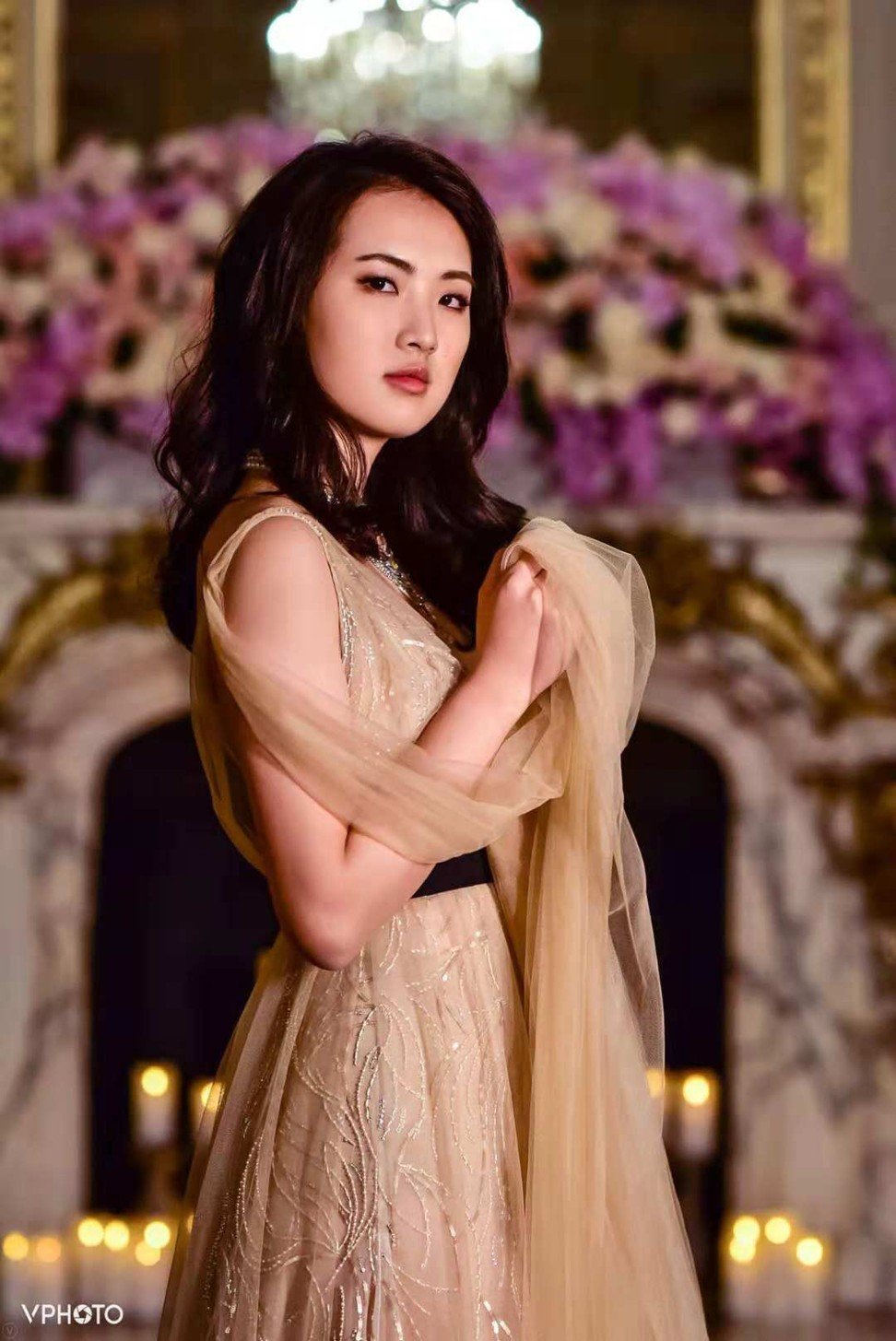 Computer science is a heavy subject with a high workload, so she studies a lot. Her spare time is often taken up at the Harvard Ballet company (she's been dancing since childhood). "I try to dance as much as possible," she says.
A quick glance at the Ivy League student's social media shows her jetting around the world wearing Dior, Louis Vuitton and Saint Laurent, but she's quick to show her serious side. This summer, she did an internship at Microsoft "on a team focusing on machine learning and image recognition".
However, she adds: "As much as I enjoy coding, I enjoy personal interactions a lot … I have a passion for fashion, PR and entertainment."
In the future, she sees herself working on the business side of technology. "I'll try to integrate the tech knowledge I have," she says. "I don't think I'll be a software engineer but maybe I'll be more on the management side. I enjoy building connections."
This article appeared in the South China Morning Post print edition as: Huawei founder's daughter a belle of the debutante ball