Fashion
Get more with myNEWS
A personalised news feed of stories that matter to you
Learn more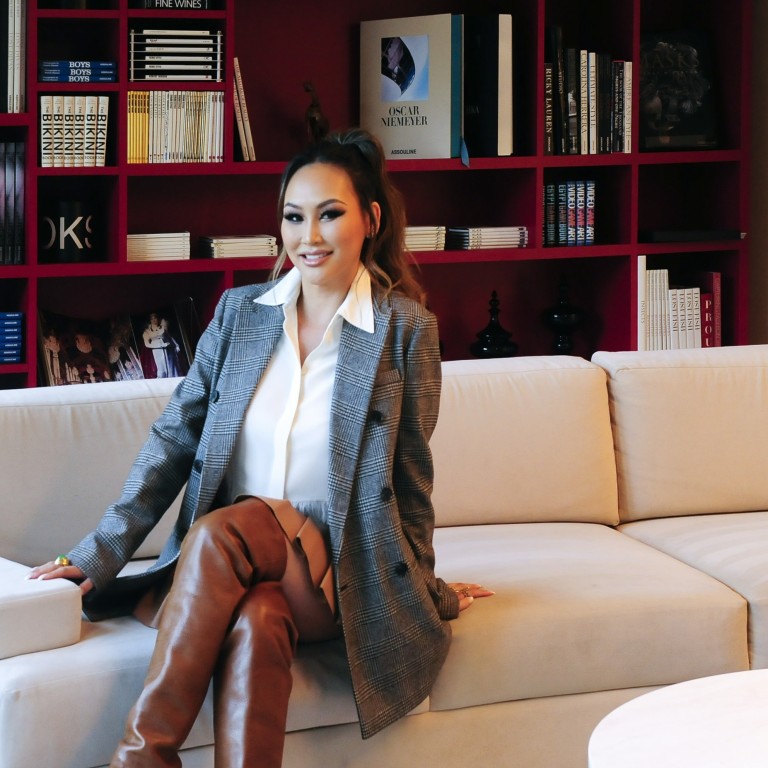 Dorothy Wang on reality TV: 'just because you put Asian people in a show doesn't mean it's going to work'
Rich Kids of Beverly Hills star says four seasons of show wore her out, but doesn't rule out another reality show if the format is right
Meantime, she's been enjoying her stress-free life, collaborating with a beauty brand and is working on a travel and food website
It's been a couple of years since Rich Kids of Beverly Hills went off the air, and Dorothy Wang is still decompressing.
The socialite/influencer/entrepreneur says that filming the reality show, which ran for four seasons until it ended in 2016, wore her out with cameras that followed her everywhere, and the constant hair and make-up sessions and press tours.
"Since I stopped filming, I really like how not stressed out my life is," Wang says. "Before, between filming scenes, I had to fit my regular life in – doctors' appointments, getting my nails done, going to a birthday party. For four years, I held my breath and just ran. Now, I feel like I'm really liking life."
Wang, 30, is the daughter of Chinese tycoon Roger Wang, estimated by Forbes to have a fortune of around US$3.7 billion. He heads Golden Eagle International, which owns department stores, malls and hotels in China. The former reality TV star lives with her parents – who travel back and forth frequently between the US and China – in their Los Angeles condominium. She has one sister who works in the family business, based in Shanghai, but Wang has never been interested in going down that road.
Instead, with free time on her hands, Wang has been scouting opportunities that will fulfil her. Shortly after Rich Kids  ended, she was on another reality show, Famously Single, where she lived with other attractive singles, the group of them working on their issues, going to therapy and playing bonding games.
"It was fun," Wang says. "It was like summer camp. I realise that being in this industry, there is always the pressure to keep going, keep the ball rolling. I was offered more reality shows, but I think I would have been miserable doing them.
"At the end of the day, I had to think about whether I was going to keep things going, or trying to be happy? I've had time to reassess, and ask myself what type of person I want to be."
Wang has turned her attention to other endeavours. She collaborated with premium lash brand Lilly Lashes for a Dorothy Wang Kit, two pairs of luxe, mink lashes – one for day, one for night. And leveraging her social media reach – she has a million followers on Instagram – Wang is working on launching a travel and food website sometime next spring (the working title is DorothyTheExplorer.com).
"I've always loved food and travel. Not everyone has had these opportunities and knows exactly where to go and what to do. It upsets me when people go on trips and they have a bad time and say they will never travel again. I tell them, 'no, you just did it wrong!'."
Wang's followers, she says, are constantly asking her for tips about where to eat in Capri, or stay in Tokyo, and while she tries to respond to everyone, she'd rather not.
"It's rude if you say, 'look at my Instagram'. So I'd love to have everything in one place, and have a bigger reach."
Wang is hoping to shed some of the image of the stereotypical 'rich kid' from her former show, where she and her trust fund cohorts – among them Magic Johnson's son EJ Johnson, and interior designer to the stars Roxy Sowlaty – lunched, shopped and generally cavorted around the world on various adventures. She got the gig by being tenacious, and kept it by staying authentic and slightly self-deprecating.
The notoriety that came with the Rich Kids job has lingered; she reckons she gets stopped at least once a day for a photo, and she has had uncomfortable encounters with stalkers.
"One drove 3,000 miles just to stand outside my home," she says. "They've followed me, tried to grab me. I had to disconnect my landline because they kept calling." She continues to take precautions; for a photo shoot, she would only let the photographer get as far as the common areas of her building.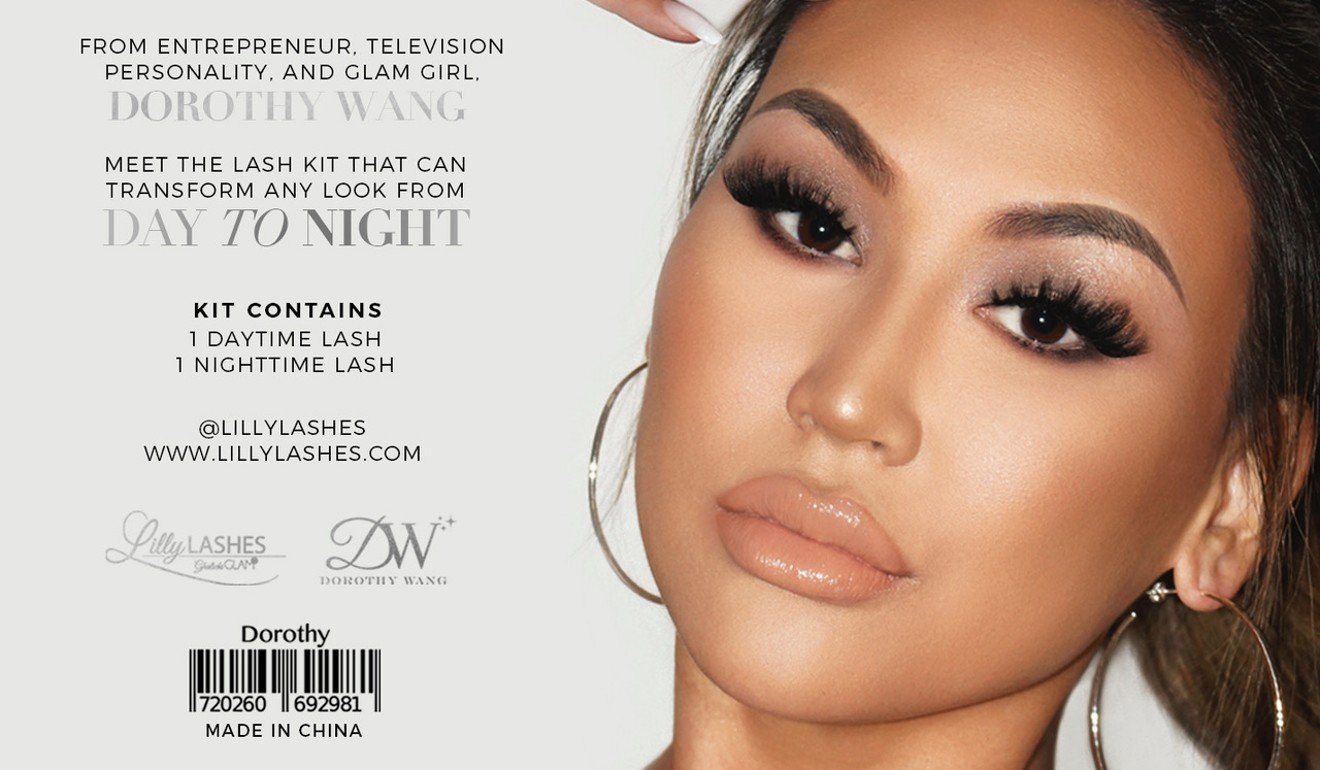 Wang's route to reality show stardom was a circuitous one. After she graduated from the University of southern California, where she majored in communications with a minor in business, she got her real estate licence while trying to work out what she wanted to do with her life.
In the interim, she posted random musings on social media – how she was off to meet her jeweller, or to pick up another Birkin, and she tapped out her "rules" – for example, never eat sushi on a Sunday.
Her pithy, unapologetic observations began to yield her a following. She listened to her besotted followers, who begged her to think about being on TV. And when she heard that a production company was casting for a show about young people and nightlife in Los Angeles, she threw her hat in the ring, and displayed a rather formidable persistence.
"I filled out an application online and when I didn't hear back from them that day, I cold-called," she says. "I said to them, 'Why didn't you get back to me, is the link broken?' I kept calling until they talked to me. They sent my videos to another production company and I found out on Christmas Eve that I was going to be cast in Rich Kids. That's when you know you've got something people want – when you hear back from them on a holiday."
She didn't tell her family she was going to be on the show until she'd signed the contract.
"My dad's first response was 'all these times I've seen you rushing in and out, I thought you were going to lunch and getting your nails done. But you were going to meetings to make this happen.' And he said he recognised why I should be on a show. He said, 'You're honest, you're communicative, you don't have any secrets. What you are is what you get'."
Wang says she's not sure she's given up on the reality game forever. The Monday after Crazy Rich Asians opened in the United States, she received several calls and emails from production houses keen to do a reality show about wealthy young Asians. She took a lot of meetings. She's still in discussion, but says a lot of elements have to align.
"Just because you put Asian people in a show doesn't mean it's going to work," she says. "You need the right format, backdrop, stories and personalities. I know now how I would do it differently."
This article appeared in the South China Morning Post print edition as: Socialite calls time on reality TV s h o ws