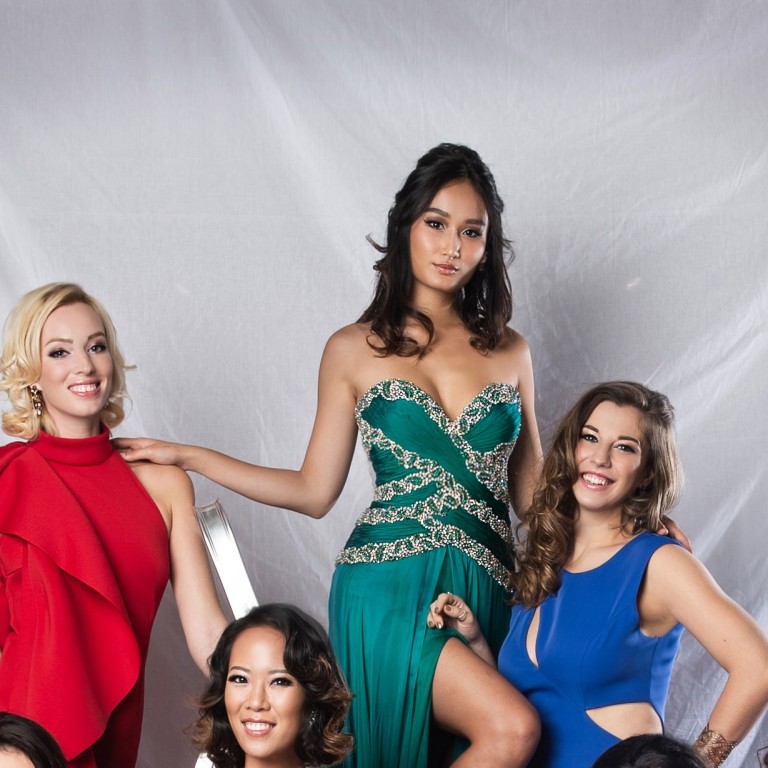 Evening dresses available at Covetella, a rental fashion website based in Singapore.
How Asia is daring to share: the rise of fashion rental services
Fashion rental companies are springing up in Asia as shoppers overcome their reluctance to wear used designer outfits
Some companies also offer alteration services and package deals
Evening dresses available at Covetella, a rental fashion website based in Singapore.
When American company Rent the Runway launched in 2009, it completely disrupted the fashion rental concept. For the longest time, dress rentals were limited mostly to bridal gowns and formal tuxedos. As it turned out, many women jumped at the opportunity to rent designer outfits and accessories at a fraction of their retail price.
By 2016, the company had more than nine million members and revenues of over US$100 million.
In Asia, the concept has taken longer to catch on, since wearing used clothing carries negative connotations here. But the rise of the sharing economy and the growth in popularity of services such as ride sharing through apps like Grab and Didi and short-term home rentals with Airbnb, has made the idea of renting clothing more palatable, especially to fashion-savvy millennials.
While Rent the Runway is not available in Asia, many similar rental concepts, such as Covetella, Style Lease and Style Theory, have sprouted up. Besides delivery and dry cleaning services, some rental companies offer alterations to ensure that a dress fits perfectly.
Carol Chen, the founder and CEO of Singapore-based Covetella, which was one of the first fashion rental companies to launch in the region, says: "Women are much more practical now, valuing experiences over ownership, not wanting to repeat outfits but not wanting to spend a fortune buying things they'll only wear once. Before, people wanted to accumulate assets; now they just want variety and convenience."
After all, in the Instagram era, where just about every #ootd (outfit of the day) is posted on social media, it is hard to resist having access to a wardrobe of designer dresses and accessories at a steal. Digital strategist and founder of digital agency 21 Stories Jeneen Goh says: "Clothing rental services are very useful for people like me, who attend quite a lot of events and constantly need a change of clothes. I like the wide variety of outfits and being able to try new styles that I normally wouldn't buy."
There is a downside to clothing rentals – some companies impose fines for late returns, damaged or lost clothing, so be sure to read the fine print. And even the most devoted fashionista might find it challenging to spend hours planning her wardrobe ahead of time. Goh recently stopped her dress rental subscription because she felt she was not making maximum use of the service. She says: "I had no time to select clothes so frequently so I went back to shopping."
These are some of the dress rental services operating in Asia:
How it works: dresses, suits and accessories can be rented for four, eight or 12 days for as little as S$60 (US$44).
What makes it different: Covetella's strength lies in special-occasion formal gowns and cocktail dresses ranging from custom designs to brands including Vera Wang, Halston Heritage and Zardoze. Appointments can be made to visit a showroom, where the company's stylists can help with fittings and minor alterations as well as offer suggestions for shoes and accessories to complete the look. It also offers plus-sized options, a rarity in Singapore.
How it works: for a monthly fee of S$149, subscribers get to rent three items at a time, up to four times a month.
What makes it different: MadThread focuses on clothing by premium and cult labels such as Black Halo, Self Portrait, Sretsis, Nicholas and Thurley. Nicole Hu, founder of MadThread, says: "The average working professional uses our 'closet in the cloud' for work, date nights, travel holidays, attending parties – it's like a revolving wardrobe that you have throughout the week."
How it works: for a monthly membership of 499 yuan (US$73), subscribers can rent unlimited clothing and accessories.
What makes it different: it has an extensive inventory, with over one million items in stock, in categories ranging from commercial daily wear from Topshop and Peacebird to designer labels including Kenzo, Acne Studios and Miu Miu. Members are also given the option to purchase pieces that they like.
How it works: individual outfits can be hired for three or seven days, with rates starting from 200 dihrams (US$54). The site also offers a monthly rental of four dresses for 500 dirhams or an unlimited rental option for 900 dirhams per month.
What makes it different: The Mode offers a curated selection of dresses by contemporary designer labels such as Zimmermann, Alice McCall and Misha Collection. It offers a variety of rental options so clients can decide on the plan that best suits their needs. There's also a range of maternity-appropriate dresses for fashionable mums-to-be.
Where: Hong Kong, Shanghai, Shenzhen
How it works: individual dresses can be rented for four, seven or 14 days, with prices starting from HK$80 (US$10). There is also a package of six dresses per month for HK$799.
What makes it different: Yeechoo works with designers to source outfits, so the offerings on the website, from popular labels including Elizabeth and James, Marchesa Notte and Nicole Miller, are extremely up-to-date. In addition, the site offers a selection of qipaos for rent. Clients can book fitting sessions at Yeechoo's showroom.