Fashion
Get more with myNEWS
A personalised news feed of stories that matter to you
Learn more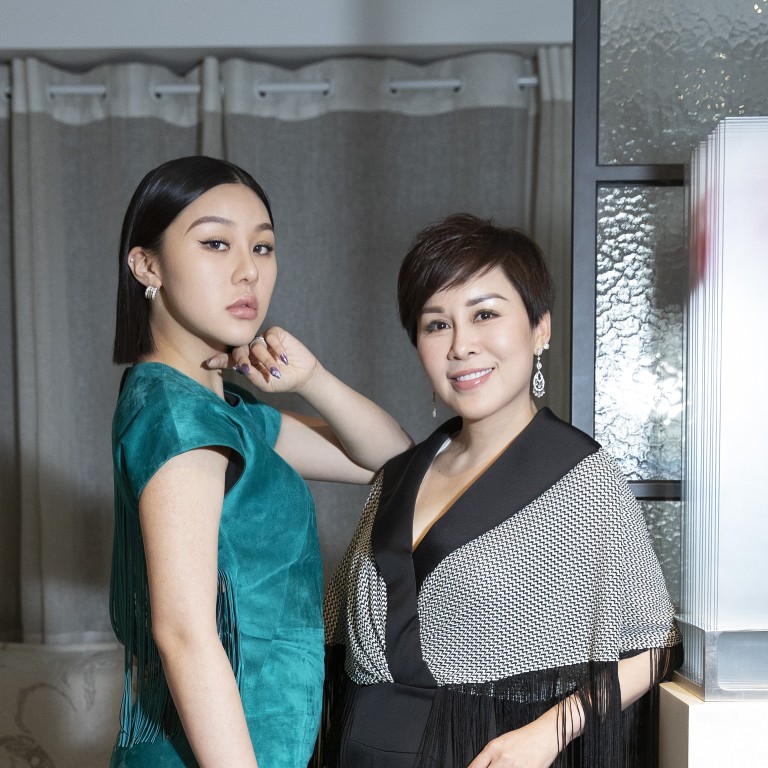 Chinese fashion KOL Natasha Lau and socialite Lisa Xia on sharing wardrobes, China's rise, and the Dolce & Gabbana fiasco
Front-row regulars at Dior shows and ever present at China's big fashion events, mother and daughter talk about their love of high fashion
Xia grew up in the frugal era before China's opening up, whereas Lau was hooked on fashion young and splits her time between studying and her influencer career
"In Shanghai all those years ago, my father owned a clothing factory and workshop, which the government eventually took over," says Lisa Xia. "When I was little, he would make me beautiful clothes all year around – these great coats in the winter and gorgeous silk long dresses and skirts for the summers."
An avid buyer of European couture and ready-to-wear, the stylish Xia, a socialite once voted one of Asia's best dressed women, is a regular in China's society columns, decked out in the latest styles and gemstone jewellery. Her daughter, 21-year-old Parson's New School of Design student Natasha Lau, who was born in Hong Kong, acquired her mother's taste for fashion early. The pair often sit front row at Dior shows and flit around China's most important fashion events.
Emblematic of China's new social elite, the savvy mother-daughter pair are at home in the world of high fashion. They have favourite places to shop and dine in New York, Shanghai and Paris, and are coveted clients of luxury brands both foreign and Chinese. They share impressive designer wardrobes and even borrow each other's clothes.
"My mother is so sweet. Whenever she buys new clothes she thinks about me. She's smaller, but sometimes she'll buy clothes a little bit looser just so I can wear them," says Lau.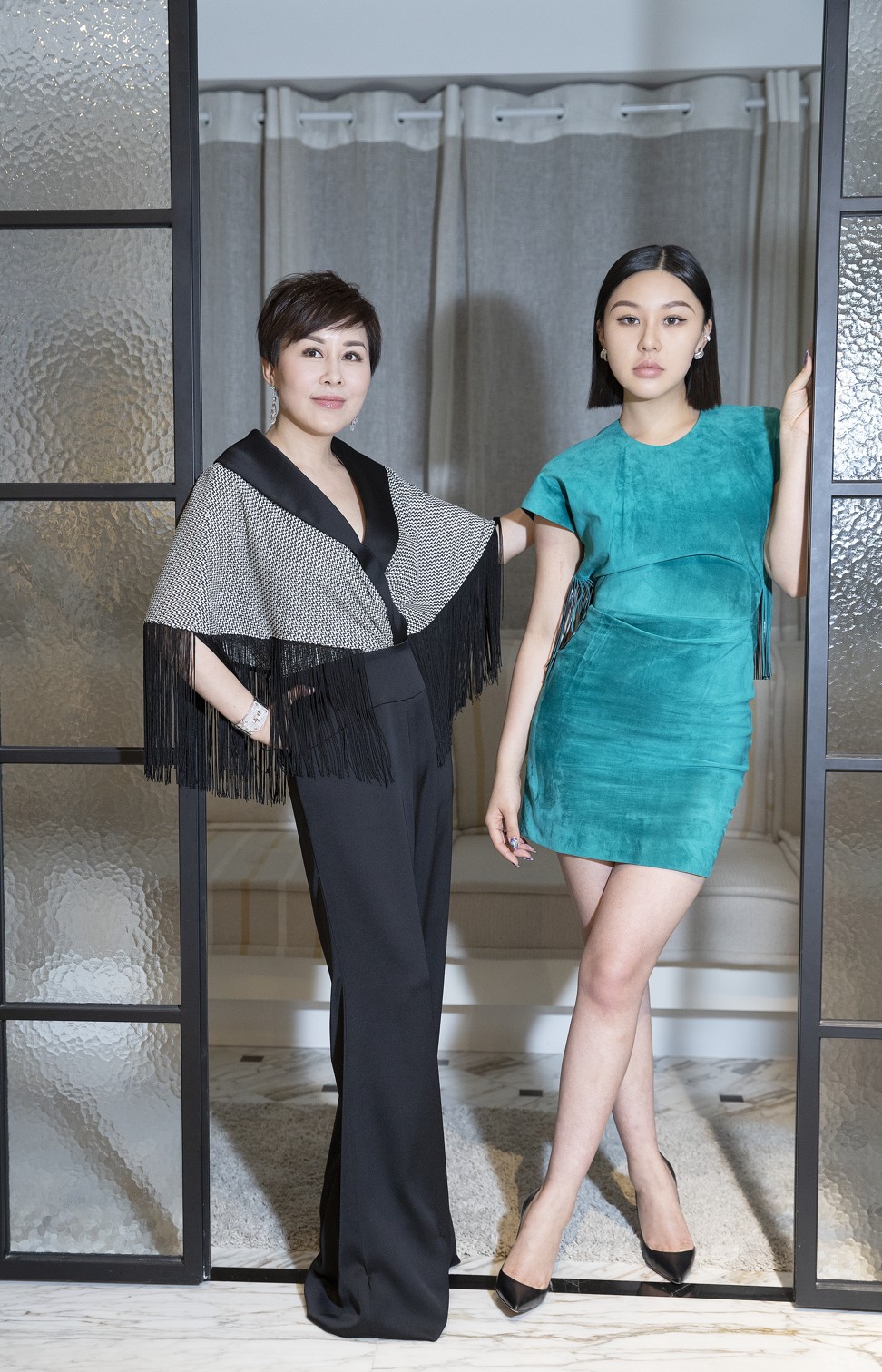 In the wake of Crazy Rich Asians, the pair seem fantastical yet familiar. When we mention the film, and how it might reframe public perceptions of Asia's wealthy, Lau says she's a big fan, but adds: "For a country like China, the rich are just a part; there's a lot of poverty too and 5,000 years of history, so it's important to pay attention to that."
Still at university, Lau has become a powerful KOL – key opinion leader – in her own right, boasting 1.7 million followers on Weibo, China's top microblogging website, and 250,000 on Instagram. She works with the likes of Tiffany & Co, Dior, Fendi and Dolce & Gabbana. Not bad for a girl who has been reading fashion magazines since she was a child.
At the age of six, she was already by her mother's side at shows and galas.
Today Lau regularly flies back and forth between New York (where she studies fashion management) and Shanghai, where she works as one of China's biggest young style influencers. She takes part in brand collaborations, does modelling shoots, and posts constantly for her fans, in addition to studying.
Being a fashion KOL is "really high pressure" sometimes, she says, wearing a green fringed Louis Vuitton dress, heels and impeccable make-up. When feeling overwhelmed or like she's about to break down, "I just think about all these great people and how they made it – designers, like at Valentino, Dior, Marni, who find that balance hard also; they are always sleeping only four hours a day."
"I can't balance it that well to be very truthful. But I catch every chance to improve myself," Lau adds. "Work opportunities and good internships are hard to find, especially for graduates in the arts and design."
"Being a fashion influencer sometimes feels like your world is going to explode … It's a fast-paced industry and you have to be ready for anything. It's made me more mature – I think that's a good thing. I'm still so young, there's many ways I can improve and learn," she says.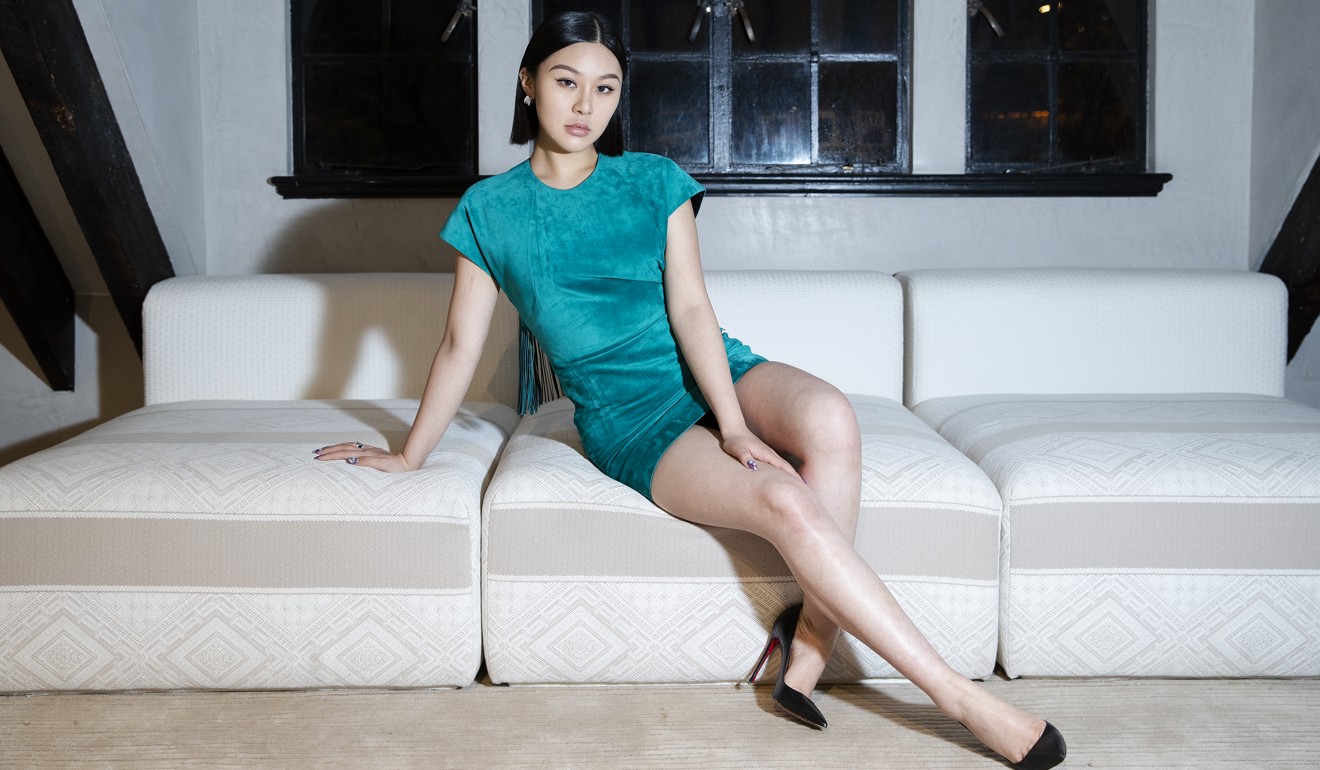 Xia's fashion education was a world away from her daughter's. She worked in a textile mill in her youth before the country's opening up, and distinctly remembers the first time she bought foreign-branded fashion.
"At the time my salary was only 36 yuan and I saw an outfit – a short skirt suit – in this store selling for 200 yuan. I told my mother that I loved this outfit but didn't have enough money … but I was stuck on getting it in the end."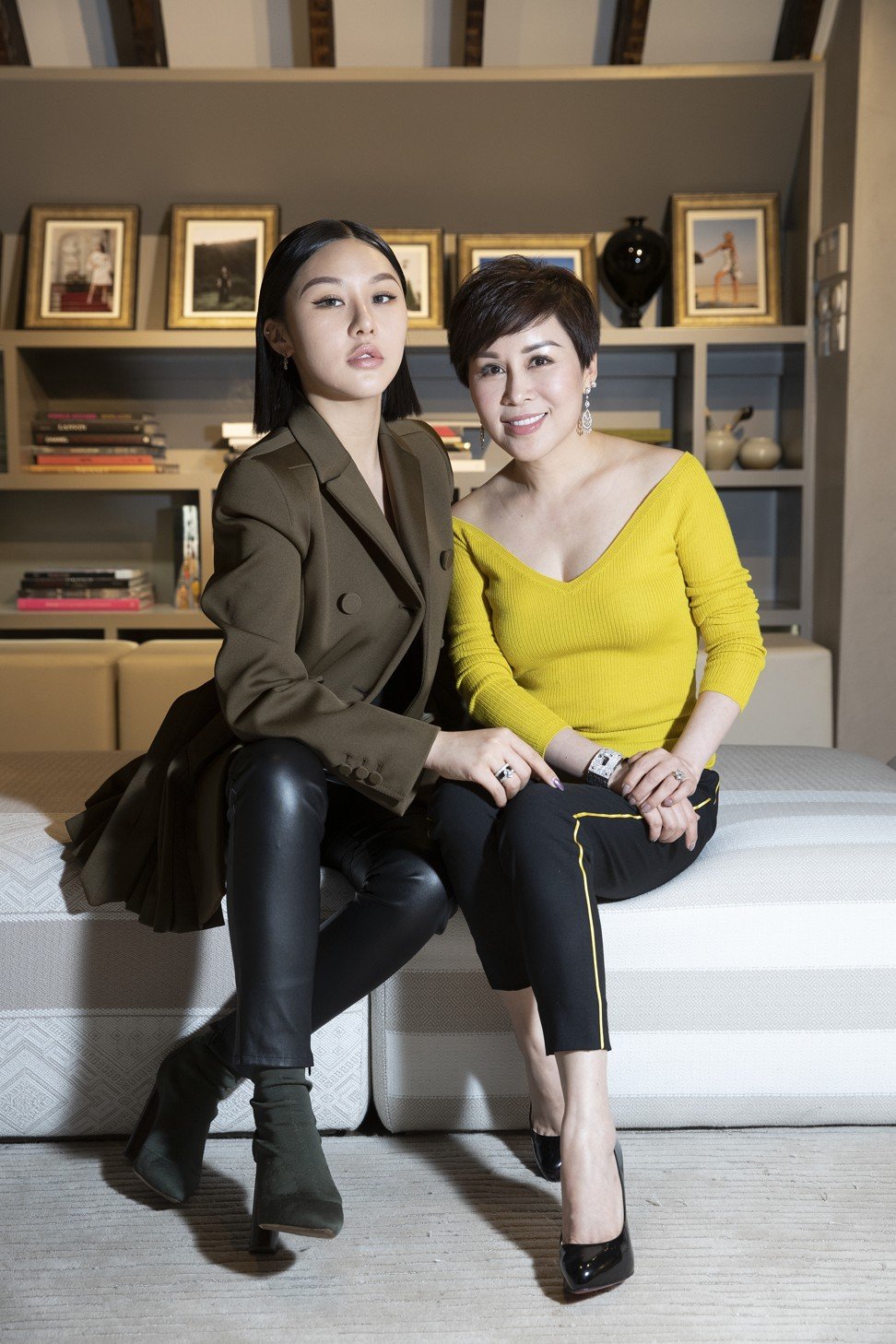 With China's economic boom in full swing, her wardrobe of European fashion eventually grew – and about 10 years ago, when Armani Privé did a Shanghai trunk show, she became hooked on Western couture. Then came Valentino and Dolce & Gabbana (which became favourite brands) and other couture houses, which the savvy socialite began buying from.
"Many times I'd start to really alter their couture pieces to fit my taste more and they'd call it 'Lisa style'," she recalls. This sartorial confidence made her stand out amongst China's wealthy society crowd. Tatler magazine gave her a Most Stylish Woman in Asia award in the early 2000s. A few months ago, Lau was given the same accolade by the magazine.
Chinese fashion consumers have changed as China's economy has grown. With their increased spending power, brands "started caring more about what we think and how we buy", quips Lau.
"Before we Chinese used to buy in a more mang mu [blind] way: whatever was trendy, we'd buy it," says Xia, "but now young people understand more what suits their own style."
Both are delighted to support the rise of Chinese designers and to see their international influence grow.
"China is getting more powerful as a fashion force. Our city, Shanghai is getting more international," says Lau. "No matter what their intention is, brands respect Chinese more."
As for their thoughts on
the recent Dolce & Gabbana fiasco
over a series of controversial adverts that led to the Italian brand cancelling a major show in Shanghai, Xia has some choice but gentle words.
"I hope that in the future, the designers can understand clients' cultures more. I think that if you understand the ways of different people, doing business here will be easier," she says.
Lau, who's a Dolce & Gabbana favourite, having appeared in their millennial campaigns and on the catwalk at the brand's
Alta Moda shows
, says: "Everyone has their different perspective. I don't know much [about what really happened] but I think in time, everything will be clear, no matter from which side."
Will she still be a supporter of the Italian luxury label?
"I think it's still OK. When I buy, I am buying stuff, clothing, I'm not buying the designer."
This article appeared in the South China Morning Post print edition as: When a love of high fashion is a family affair