Fashion
Get more with myNEWS
A personalised news feed of stories that matter to you
Learn more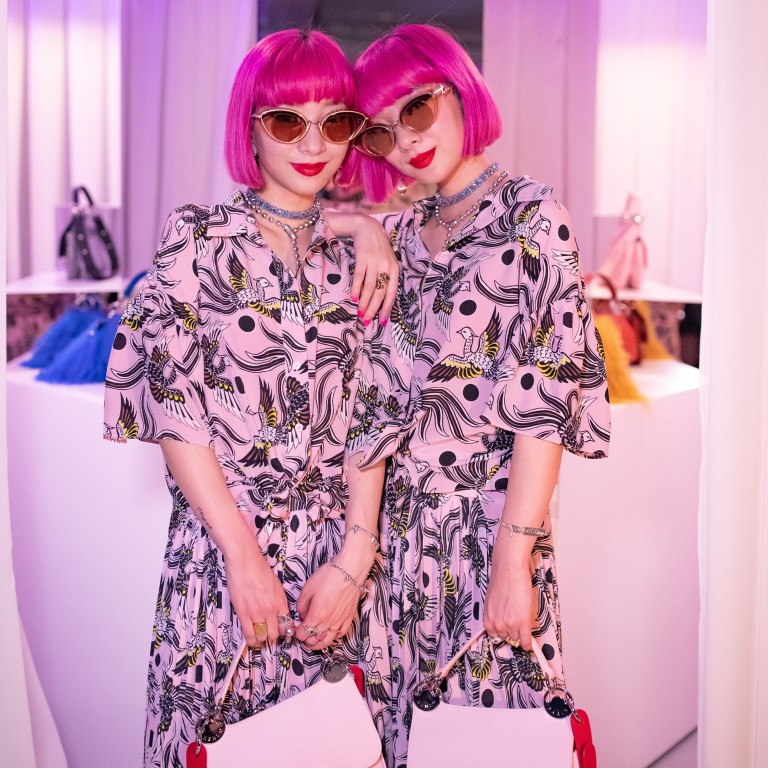 Japanese fashion influencers Amiaya talk about taking their Harajuku style to the world
Twins Ami and Aya started out in Tokyo's famous Harajuku fashion and cosplay area; now they appear at fashion weeks around the world
That has meant adopting high-end luxury and international brands, and 'looking more identical'; they hope to give back to Japan by helping young designers
Influencers are a dime a dozen at fashion weeks, so it's hard to get noticed among the crowds. This was not the case for Japan's latest fashion sensation, 30-year-old identical twins Ami and Aya (known collectively as Amiaya). The pink-haired duo appeared on the radar about a year ago during the autumn/winter 2018 shows and have been making fashion headlines ever since.
"More than 10 years ago, we became well known through the Harajuku street snaps. It was our entry into the fashion industry. Back then it was just us and the street – that was our audience.
"From the beginning it was about expressing ourselves, and that mentality hasn't changed, but the location and environment is much bigger. Now it's about us representing Japan to the world in a way," says Ami, while taking a break from posing.
It's 10am in Kowloon Park, Hong Kong, and the duo are halfway through a fashion shoot for a local fashion magazine. It's sweltering and they are dressed in furry sweaters and other heavy autumn/winter garb, but they are not complaining. At one point the photographer asks them to mount a lion (the type you see during Chinese New Year celebrations), mimicking a scene that brings to mind sexy manga comic strips.
Passers-by can't help but stop and stare, but the girls are consummate professionals and ace one shot after the other.
"We've loved fashion since we were in junior school. Our parents were in the industry and had fashion boutiques. We went to Tokyo when we were 15 and knew we wanted to do something together in fashion. We decided to enter the street style scene," explains Aya.
The duo became a hit overnight, and a slew of creative endeavours followed, from modelling, DJing and singing to overseeing the creative direction of their own fashion brand, Joutie. At the time the influencer scene in Japan was underdeveloped, especially when compared to that in other Asian and Western countries, allowing the twins to create their own niche.
"Culturally Japan has been very slow on the influencer game because there is still some taboo involved around making money out of something like your style and how you look. It's just not part of our culture. That is slowly changing but it will take time. That is also why we have started to explore the industry outside Japan," says Ami.
Taking their style to a global audience involved a few tweaks. Originally the girls were known for their Harajuku-inspired style, which included plenty of vintage denim and T-shirts mixed and matched in a kawaii (cute) way. While some of those elements remain, they have elevated their look to include high-end luxury pieces and international brands.
"We have definitely changed our style. Not our personal tastes, but what we want to do is to make our look more identical, and twinnish. It's about presenting ourselves as a team," says Aya.
Ami jumps in: "We do have our own individual style, though. We choose different clothes but somehow, they are always linked or complementary. For example we can choose the same styles of clothing but the prints may be different. We often go into a fitting room and come out and notice that what we've chosen isn't necessarily the same, but it looks connected."
This strategy, coupled with their innate style, seems to work. In a short time they have walked major catwalk shows and collaborated with established brands including Dior and Kenzo – they were in Hong Kong for the latter's latest handbag launch, Tali. But unlike other influencers, who are happy to wear one brand from head to toe, the girls insist that they still have free rein when it comes to what they are seen wearing.
"Being original is our priority, but at the same time brands ask us to wear their pieces, and that's part of the job. It's important that we stay true to our own style so we need to balance and combine it with what the brand needs and how we want to express ourselves," says Aya.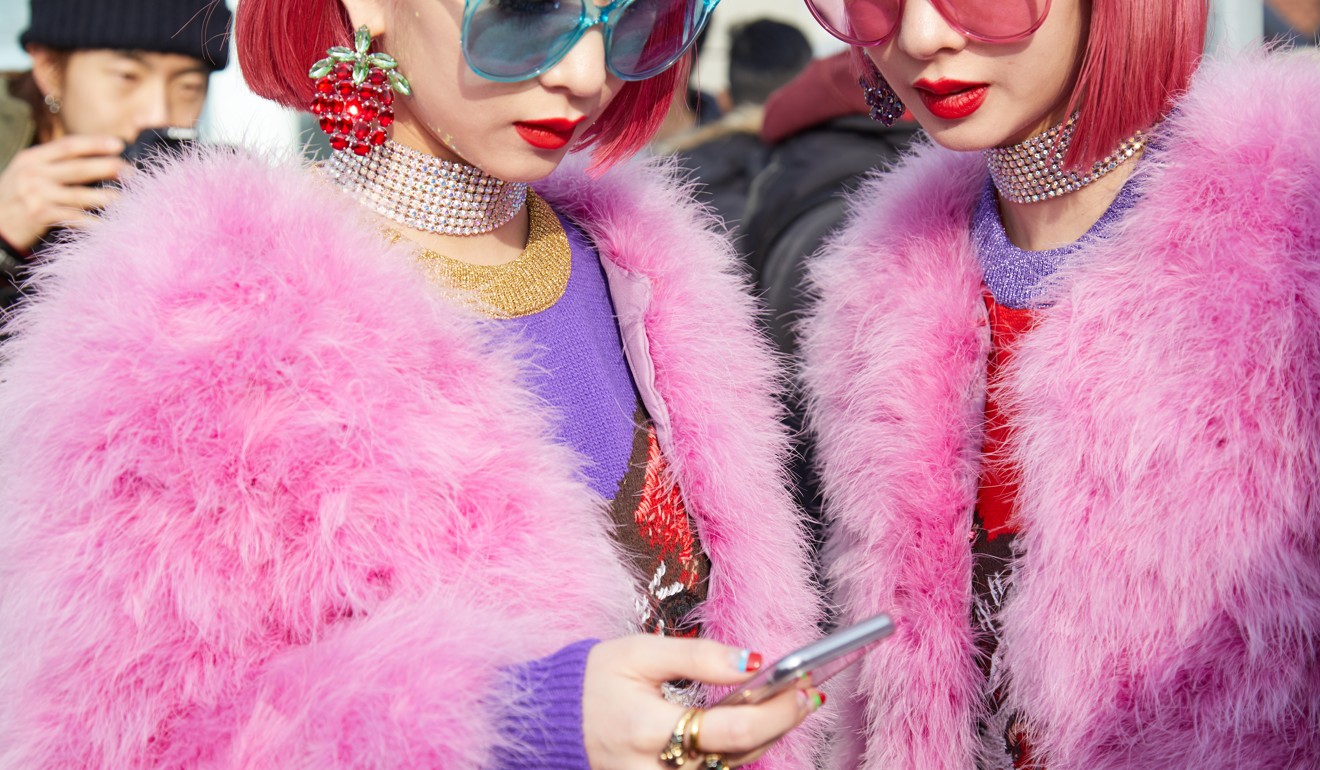 The future seems bright for the duo (hair and outfits aside). In addition to Joutie they have plans to develop more projects under their own names, with the long-term goal to not only put Japan in the spotlight again, but to contribute and give back to their native country.
"We really love Japanese brands like Undercover, Toga etc. We really appreciate the Japanese delicacy and attention to detail. There's a high-quality sensibility that's innate in Japanese culture and this needs to be preserved and nurtured," says Aya.
"But while names such as Yohji Yamamoto and Comme des Garçons have inspired and changed the course of Japan's fashion history, I think the younger generation should be more out there. It's important they have a more global mindset with a strong presence outside Japan. We don't differentiate designers based on their culture any more – they need to be unique and have something to offer," she says.
This article appeared in the South China Morning Post print edition as: Identical twins seek to broaden their horizons