Fashion
Get more with myNEWS
A personalised news feed of stories that matter to you
Learn more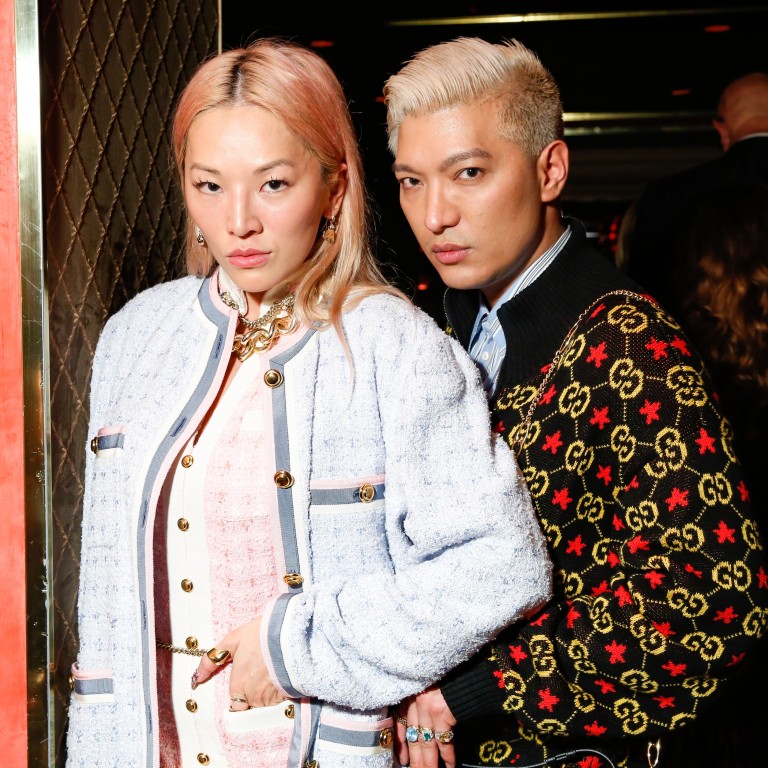 Asian blonde boom: five influencers rocking bleached hair – from Rola to Soo Joo Park
It's a bold look going from dark locks to icy platinum, but more Asian women are jumping on this striking trend
Here are five women who prove that Asian features and blonde hair is a match made in high-fashion heaven
While highlights and ombrés have become staple looks among K-pop types, a fully bleached head of hair is still a rare sight for Asian women.
Be it the fear of venturing outside the mainstream aesthetic or the idea that some are unsuited to "unnatural" colours, any attempt to bleach one's hair a drastic colour represents a leap of faith for many people.
Those who do go blonde, and go about it well, are not afraid to show if off on social media.
Here are five influencers who prove that their Asian features and blonde hair are a match made in high-fashion heaven.
1. Tina Leung
New York-based Tina Leung, who is originally from Hong Kong, is a fashion blogger and stylist whose pale hair colour complements the vibrancy of her wild personal style, which often involves multi-piece outfits from brands such as Gucci.
The subtle blush tones in her hair complement Leung's fun-loving and self-assured attitude, no matter what daring colours she's splashed together with dramatic flair.
2. Fernanda Ly
Australia-born model Fernanda Ly's slender build and willowy hair is a sight to behold every time she glides down the runways of Louis Vuitton and other luxury labels.
Offstage, she's cute and playful, and this extends to her hair, having gone from light pink to her current champagne blonde earlier this year. She loves pairing her striking hair with white or pastel dresses to achieve a youthful, mischievous look.
3. Vanessa Hong
Vanessa Hong, who was born in Canada, fills her blog-turned-online store, Haute Pursuit, with minimalist, monochromatic, and loose-fitting clothing. Her platinum hair completes her sleek look, which she is known for. Whether she lets it fall shoulder length or pulls it back into a bun, Hong is always classy.
4. Soo Joo Park
Korean-American Soo Joo Park's icy platinum hair is the key to her personal style. When jewellery-clad and dressed in light-toned couture from Chanel, the pale hair completes her regal look and is reminiscent of a snow queen.
When performing at nightclubs, her do cements her role as the coolest DJ around the block.
5. Rola
Rola's hair is beach blonde, but its wavy texture and more varied gradients make certain locks iridescent under strong lighting. Working as a model, television personality, and singer, Rola – who is Japanese with Russian and Bangladeshi heritage – captivates her fans with her tousled, layered lob cut that seems as light as her personality is lighthearted.