The story of Muji: how minimalist ethos focused on quality and simplicity spawned a global lifestyle empire
Muji began life as a range of simple household products, sold in Japanese supermarkets, whose name meant 'no-brand items of good value'
It soon moved into clothing and today sells 7,000 products in nearly 1,000 stores; amid competition from Chinese copycat brands, it has begun opening hotels
Like the vast range of everyday household items it stocks – from pens to beds to clothing to suitcases and countless others – the Muji logo on every store is simplicity itself. Four block capital letters in the most uncomplicated font imaginable, followed by the four kanji characters that make up its Japanese name. No glitz, no bling, no fuss.
At at a time when bling is king, Muji's approach has been hugely successful in Japan and abroad. Today the Muji name adorns some of the world's best-known shopping streets, from Fifth Avenue in New York to London's Oxford Street,
Orchard Road in Singapore
and Porte du Pont-Neuf in Paris.
As of the end of February 2019, Muji had 975 stores, including cafes and its IDÉE stores, of which 519 were overseas. Hong Kong alone has 26 Muji outlets. That is quite a leap from a brand that started life as a range of simple household products, Mujirushi Ryohin; mujirushi means no-brand items and ryohin the value of good products.
It was by shortening the name of this line, which first appeared in Seiyu supermarkets in December 1980, that the brand's name was arrived at.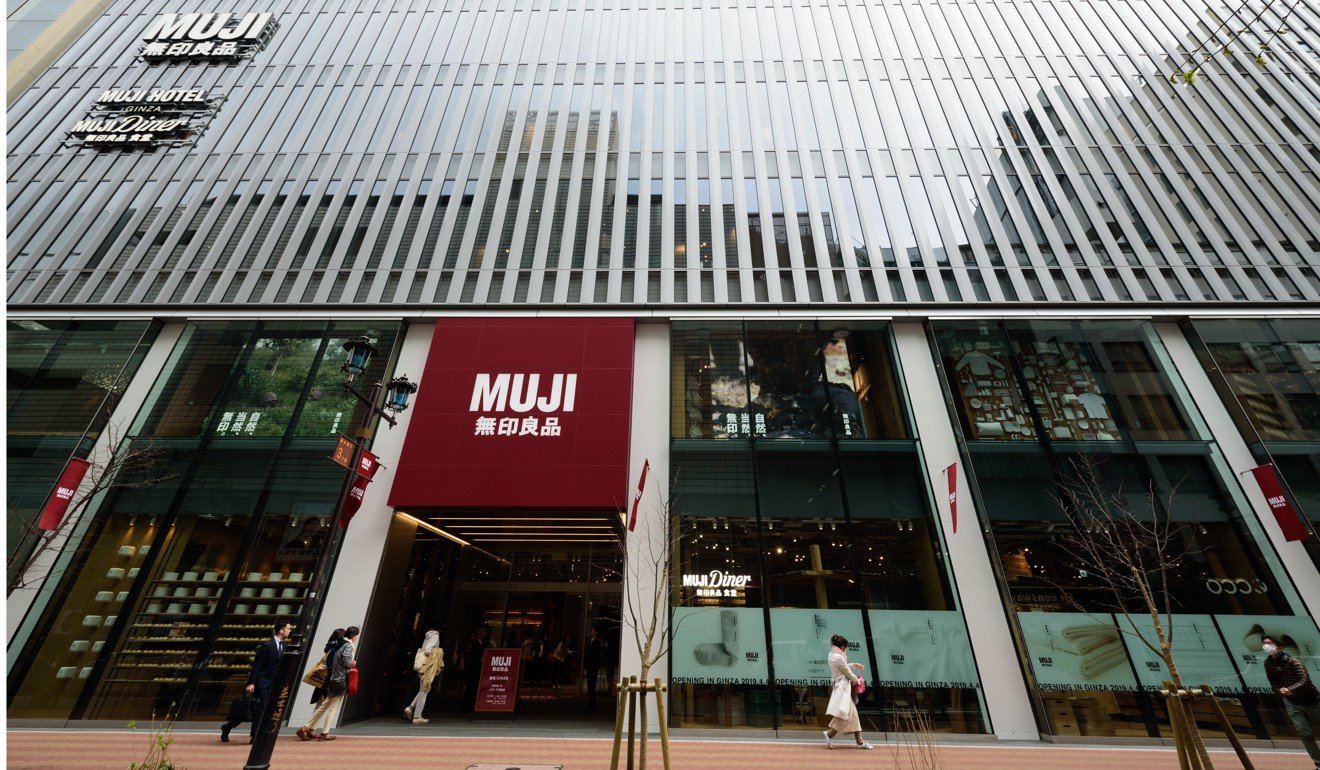 "Muji was founded in Japan in 1980 as an antithesis to the habits of consumer society at that time," says a spokeswoman for the public relations and sustainability department of Tokyo-based Ryohin Keikaku, the company's formal name.
"On one hand, foreign-made luxury brands were gaining in popularity within an economic environment of ever-rising prosperity," she says. "But on the other, poor-quality, low-priced goods were appearing on the market, and this had a polarising effect on consumption patterns."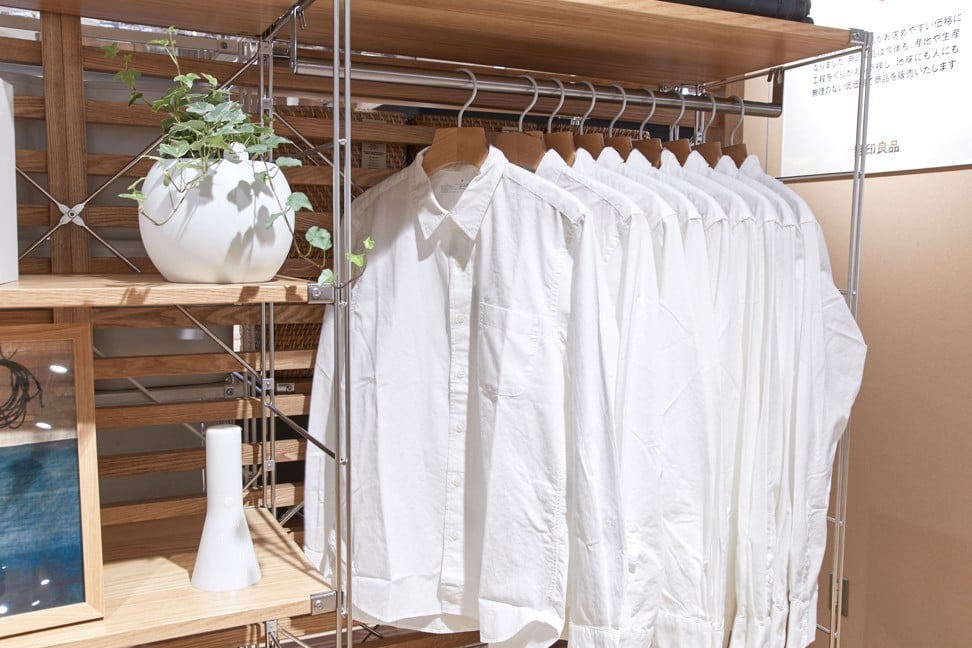 "Muji was conceived as a critique of this prevailing condition, with the purpose of restoring a vision of products that are useful for the customer and maintain the ideal of a balance between living and the objects that make that possible."
Three processes anchor Muji's product development, the spokeswoman adds – selection of materials, scrutiny of manufacturing processes, and simplifying packaging.
"Muji's concept of emphasising the intrinsic appeal of an object through rationalisation and the meticulous elimination of excess is closely connected to the traditionally Japanese aesthetic of su – meaning plain or unadorned. The idea is that simplicity is not merely modest or frugal, but that it can be more appealing than luxury," she says.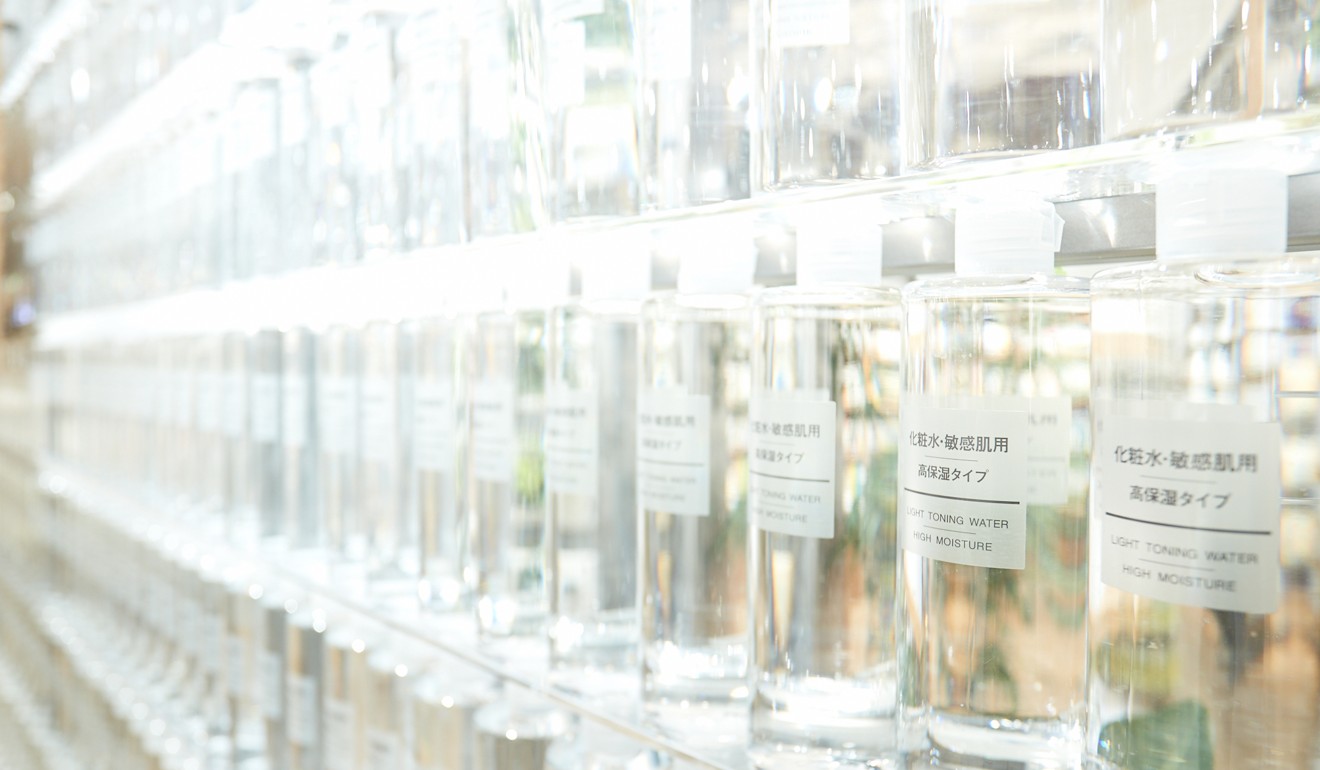 This attitude has traditionally been a mainstay of Japan's imperial family, the noblest members of society and much of the priesthood. Many foreigners are surprised that, while the Imperial Palace in Kyoto, for example, is large and surrounded by spacious and carefully manicured gardens, the interior is simple. Floors are covered with tatami mats, walls are whitewashed and wooden beams are exposed.
There are, of course, fabulous scrolls and priceless works of art in the form of paintings, ceramics and metalwork, but the overall sense is of simplicity.
For the average Japanese household, bigger concerns are the lack of space in their homes, which means space-saving and convenience is at a premium, and the matter of cost.
From its outset, the Mujirushi Ryohin range encompassed a mere 40 products, sold under the slogan "Lower priced for a reason". Those early items were products ubiquitous in the Japanese home: pens, notebooks, simple storage units and products for the kitchen, as well as foodstuffs. Everything came wrapped in clear plastic; labels were plain brown with the brand name in red.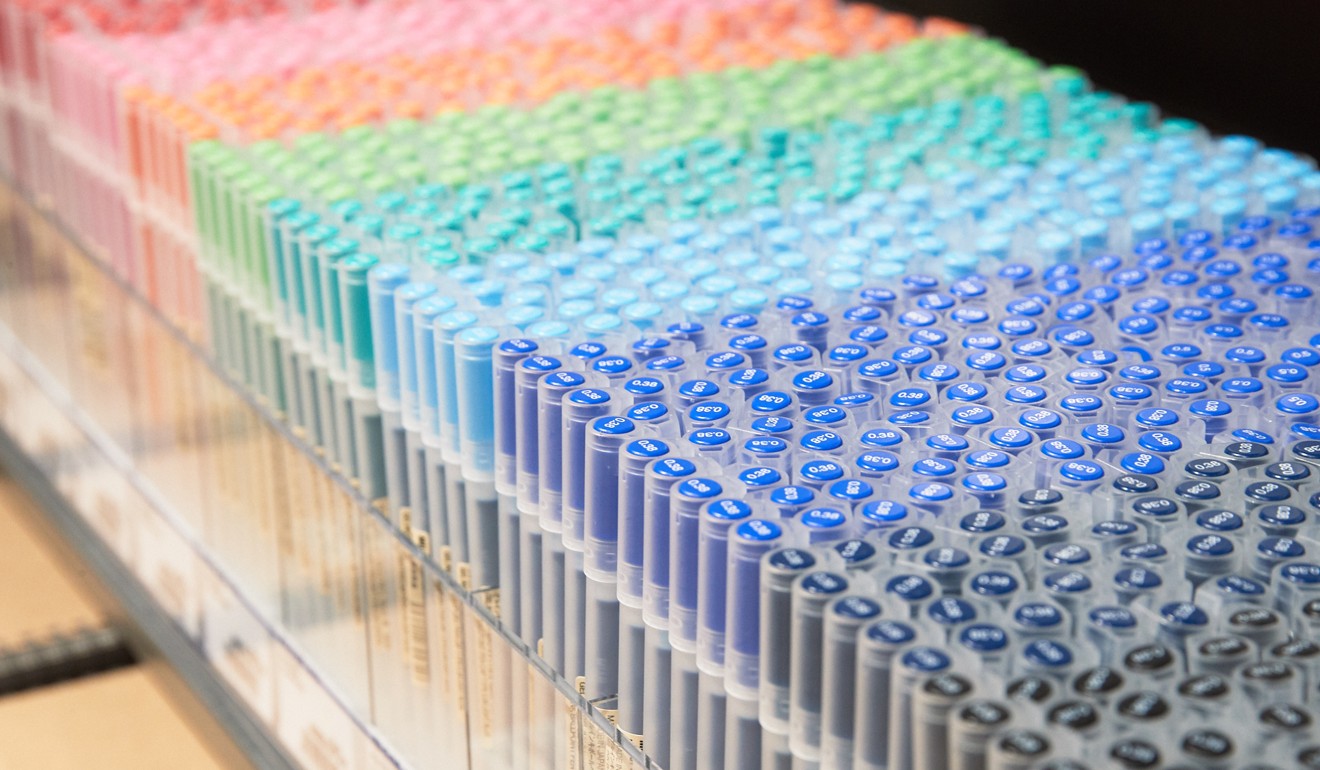 As a demonstration of its commitment to dramatically reducing waste – Japanese retailers are frequently the target of criticism for the amount of wrapping and packaging used – Muji even started selling the U-shaped cut-offs from the ends of looped spaghetti strands as a product.
The brand launched its first apparel range in 1981, and then a wholesale business the following year.
"We launched the Muji brand by designing and developing products that might almost be regarded as substandard based on traditional criteria, although they are of course actually of good quality," the spokeswoman says.
"We have continually introduced high-quality Muji brand products onto the market but at lower than usual prices."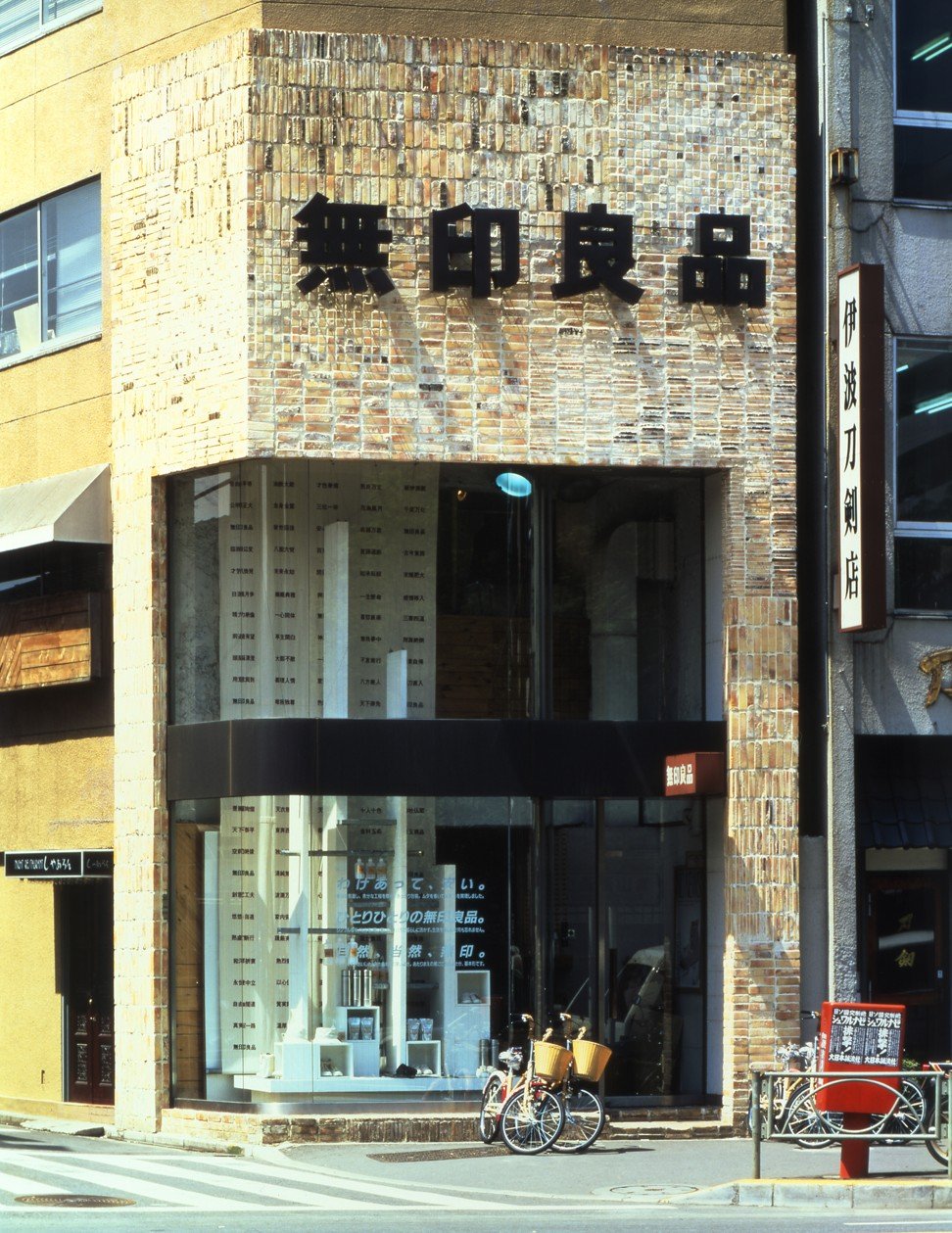 The company avoids spending money on advertising or other standard marketing, relying instead on word-of-mouth recommendation as to the quality of its products, and a simple and streamlined shopping experience. Muji shops exemplify that concept, from their layout and minimalist design to the clothing worn by staff.
The first stand-alone Muji store opened in the swish Aoyama district of Tokyo in June 1983, and the following year the company began an aggressive expansion campaign by opening outlets in larger Seiyu stories.
In 1986, Muji began procuring and producing some items overseas; in 1989, Ryohin Keikaku was established to take over the Muji business from Seiyu. The brand reached a major landmark in 1991 when it opened its first overseas store, in London's Carnaby Street, in collaboration with Liberty.
With its popularity as high as ever at home and the Muji name spreading internationally, the company was listed on the second section of the Tokyo Stock Exchange in 1998 and on the first section in August 2000. Today, it has more than 7,000 products on its shelves.
Unfortunately for this pioneering retailer, other companies have quickly caught on to its business strategy and, in countries where costs can be kept significantly lower, is eating into Muji's market share. In China, for example, Miniso, Nome and OCE have sprung up offering similarly simple, but cheaper, ranges. That has hit Muji's sales and earnings in China. Investors have been spooked and the company may be forced into a rethink in certain locations.
With popularity, brand recognition and an injection of funds, the company was able to branch out in some very different directions. Ryohin Keikaku launched a high-end range, Blue Muji; opened cafes, usually connected to its stores, and; set up Muji Campsite and a florist business.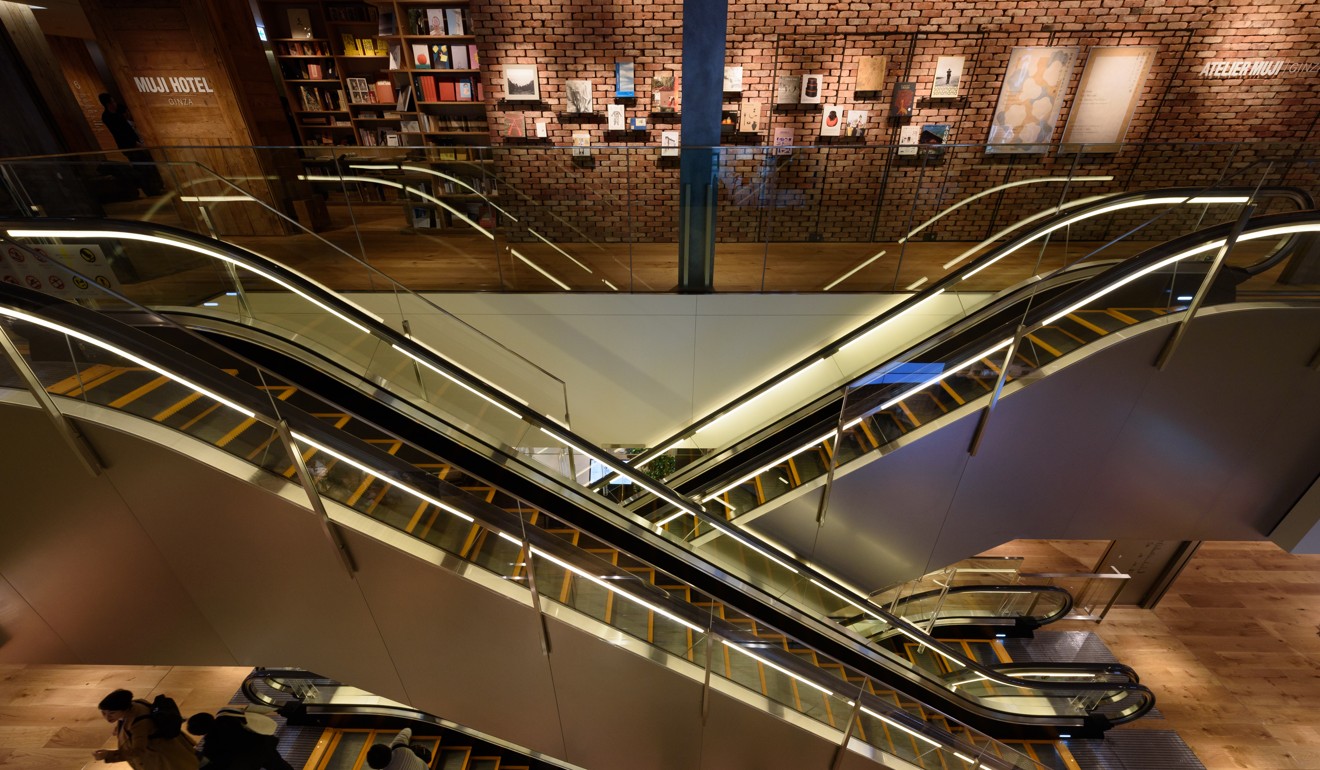 In 2001, it went one step further and released a limited-edition run of 1,000 Muji Cars – Nissan Marches that had been stripped of their corporate badges and internal content and were sold only online. Developed with Nissan, the car was cheap: it only came in one colour – "marble white" – and had been shorn of many of the little luxuries that are standard in most vehicles. The back seat, for example, was upholstered in vinyl.
Diversification continues; Muji opened its first hotel in the southern Chinese city of Shenzhen in January 2018, and another in Beijing five months later. Its first Japanese hotel opened in Tokyo's upmarket Ginza district this spring.
"The hotel has been designed to reflect our 'anti-gorgeous, anti-cheap' concept," the spokeswoman says. "The goal is to offer a great night's sleep at the right price, to provide a space that supports both the body and the soul while away from home, and to connect travellers to local communities."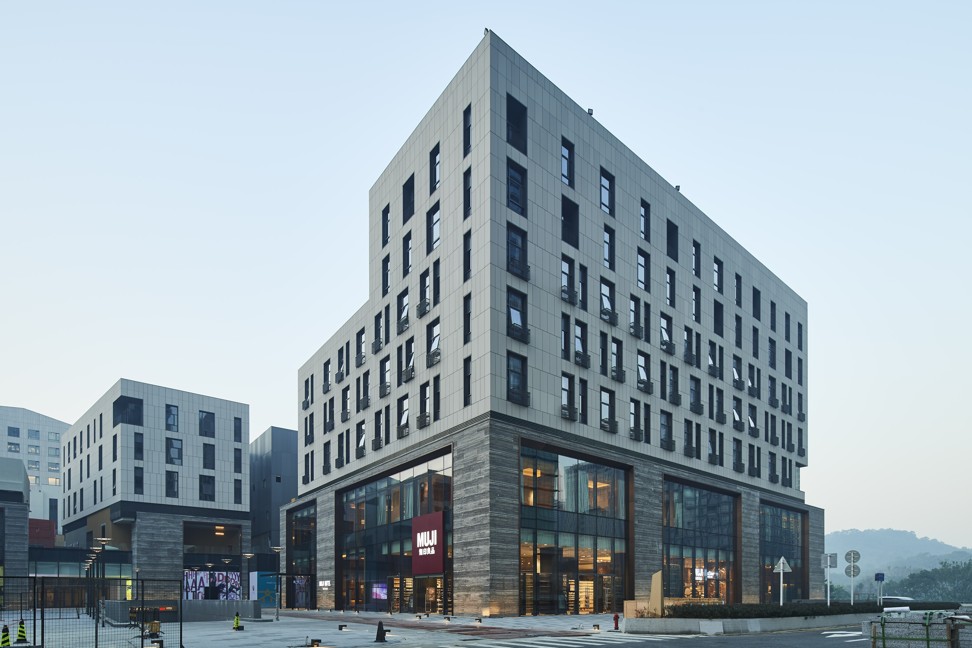 The hotel is cooperating with Muji stores, cafes and restaurants "to provide a physical experience of the Muji philosophy", she adds.
It also provides an excellent opportunity for the company to showcase in hotel rooms products – from sheets and blankets to tables, light fittings and even kettles – which guests can buy at Muji shops in the same building.
"The Muji Hotel can offer customers an opportunity to become more acquainted with Muji goods and services through experience," the spokeswoman adds. "And we use their feedback to help develop new products."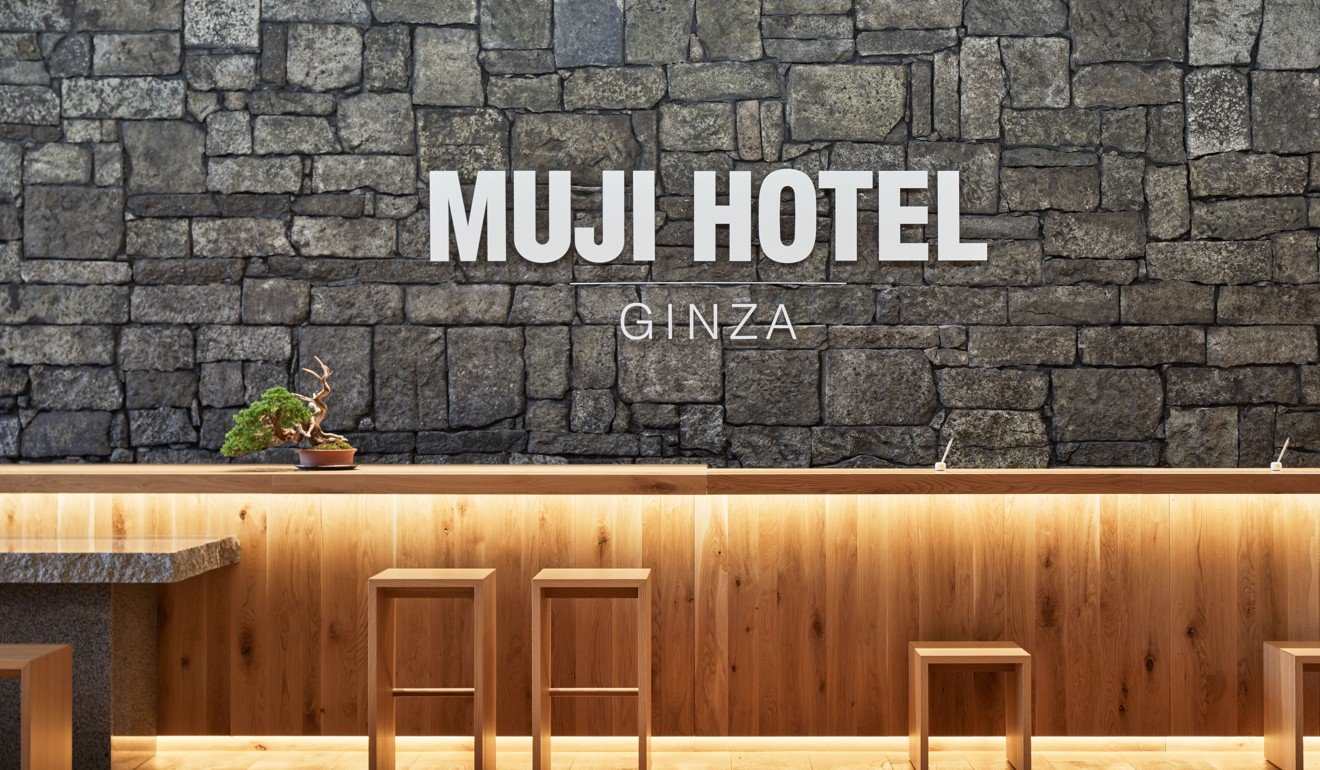 Today, the company has 19,370 staff, including 9,203 in Japan, and usually releases spring-summer and autumn-winter selections each year. The company emphasises, however, that it deliberately avoids terms such as "the most successful" for its items.
"Products such as toning water, the mattress with legs, storage units and stationery enjoy high levels of popularity worldwide," the spokeswoman says. "The bestselling items do not vary much from country to country and the basis of Muji's development of products does not change over time.
"Based on the three principles – selection of materials, streamlining manufacturing and simplifying packaging – we aim to bring pleasure to people and beauty to their lives, as well as contributing to society through the businesses we engage with."
This article appeared in the South China Morning Post print edition as: Simply unstoppable