Fashion
Get more with myNEWS
A personalised news feed of stories that matter to you
Learn more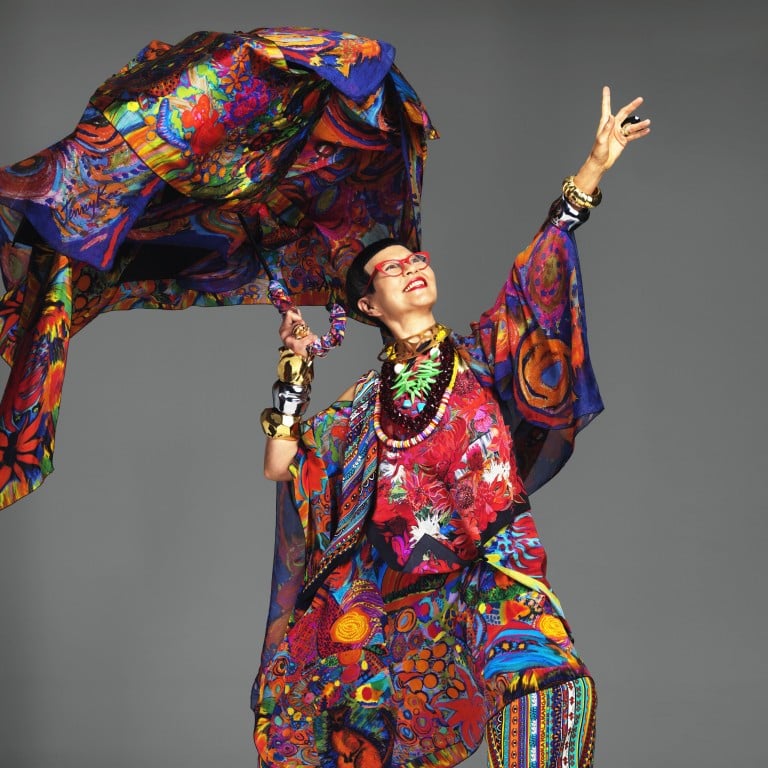 Why Australia's original fashion influencer Jenny Kee is still going strong after five decades
David Bowie, Lauren Bacall and Sophia Loren were fans of her Flamingo Park boutique in Sydney, and she partied with rock stars in the 1960s
A pregnant Princess Diana famously wore Kee's Blinky jumper, and Karl Lagerfeld used her prints in his debut Chanel collection
From hanging with rock gods in the Swinging Sixties to putting Australia on the fashion map and surviving the country's worst rail disaster, Jenny Kee had a lot of stories to tell in her 2006 biography, A Big Life.
Thirteen years later, she looks to be gathering enough material for a second volume. "I'm on a roller coaster," says Kee, who at 72 is experiencing something of a career renaissance.
Kee's psychedelic personal style and signature silk scarves and knits emblazoned with images of Australiana have been rediscovered by a new generation, and Kee and her long-time creative sidekick Linda Jackson – who were both made Officers of the Order of Australia in the 2018 Queen's Birthday Honours List – are finally being recognised as national treasures.
In October, Sydney's Powerhouse Museum will stage what it is describing as the first definitive survey of their work.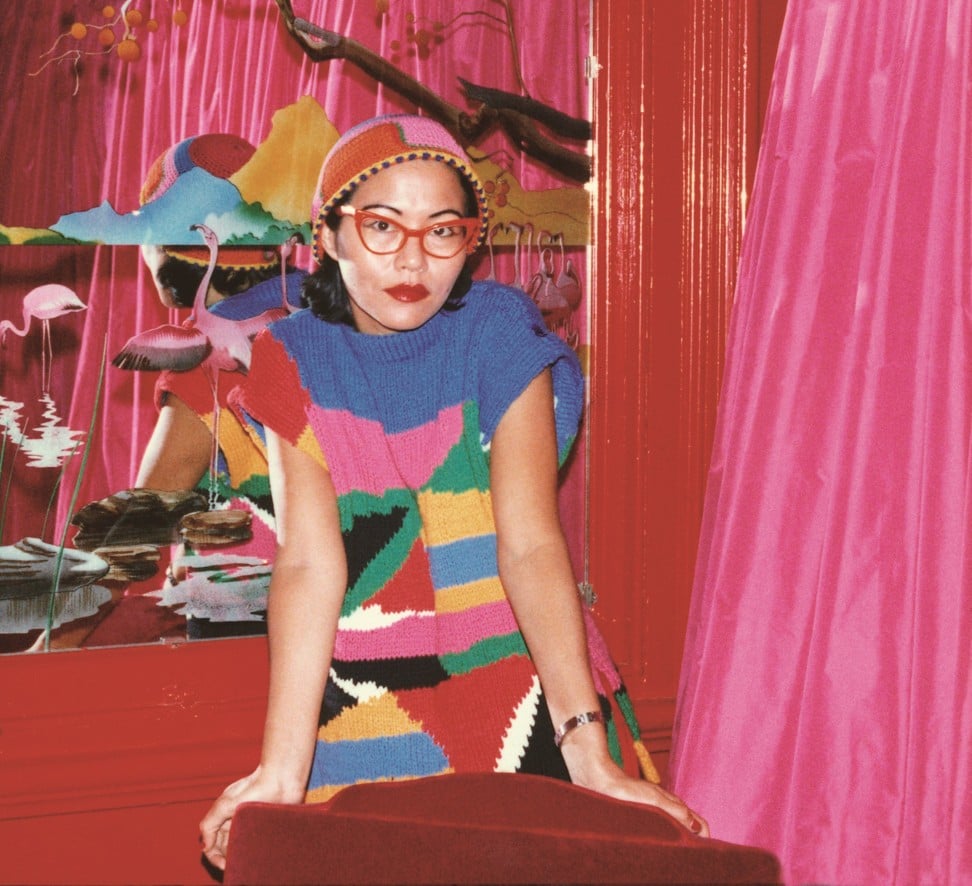 Due to run from October 17 until March 22, 2020 and featuring over 150 garments, accessories, artworks and photographs, "Jenny Kee and Linda Jackson: Step Into Paradise" will focus on their careers, especially their seminal Flamingo Park partnership and boutique, which operated from 1973 to 1995 in Sydney's Victorian-era Strand Arcade.
"Step into paradise" was the inscription on a sign that hung over Flamingo Park's front door.
With its lush Chinese lacquer red and peacock blue walls, and 1950s flying ducks on the wall, the boutique was both
camp and unapologetically Australian
, at a time when Australian designers were still shamelessly copying European and American designers.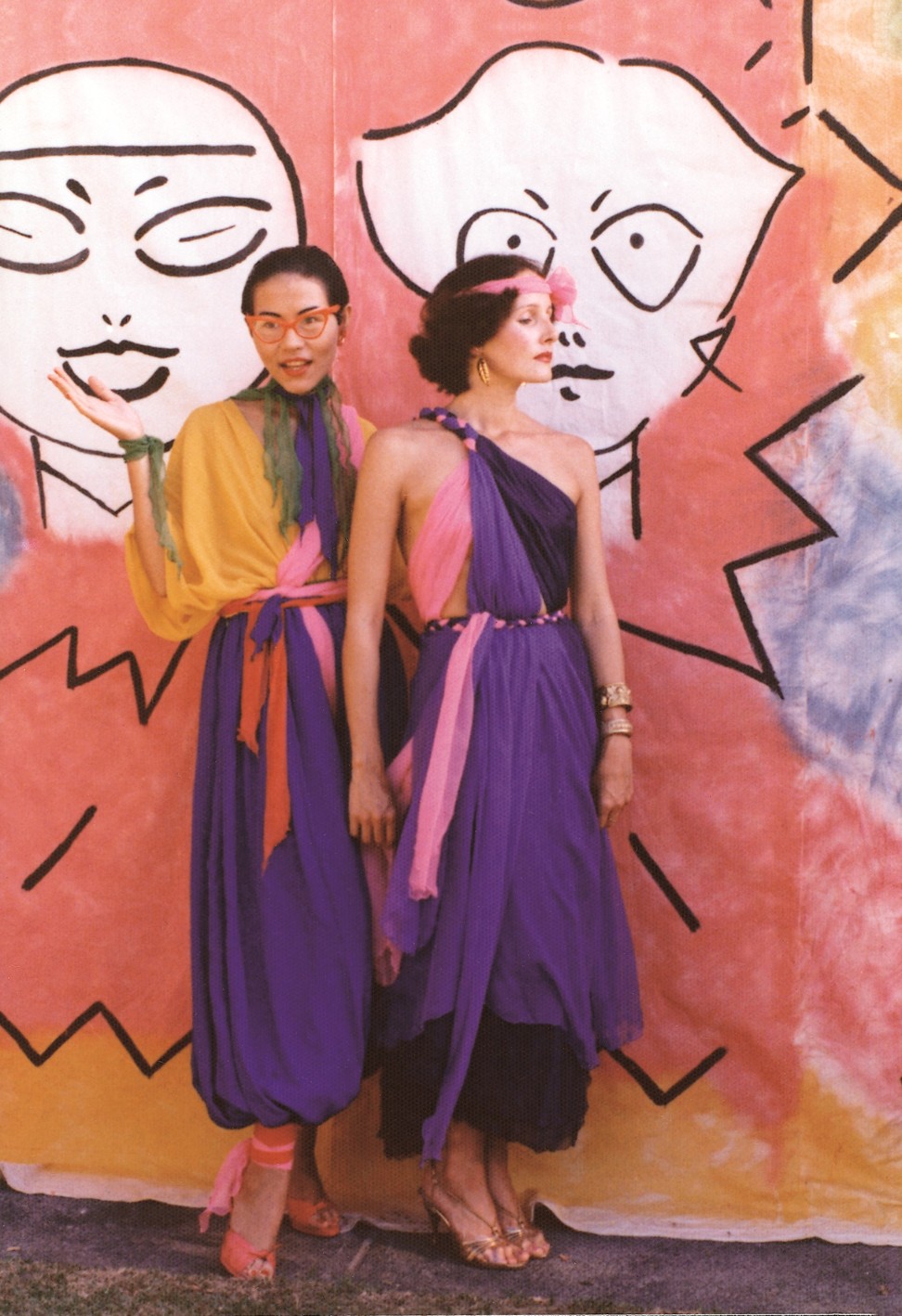 The boutique offered a kaleidoscopic assortment of hand crafted and vintage merchandise, including Kee's hand-knitted jumpers and jumper dresses that featured koalas, kangaroos, wattle, Australian opals and Great Barrier Reef fish, and Jackson's patchwork dresses and jackets appliquéd with motifs of the Sydney Opera House and Australian wildflowers.
Flamingo Park became a must-see on the itinerary of any visiting celebrity, with David Bowie, Lauren Bacall, Sophia Loren, Joni Mitchell and Rudolph Nureyev among its numerous patrons. The store was also promoted through a series of "Flamingo Follies" catwalk shows, which ran from 1974 to 1981.
"Everyone who 'stepped into paradise' still feels the joy of that shop," says Kee. "It was unusual, like no other."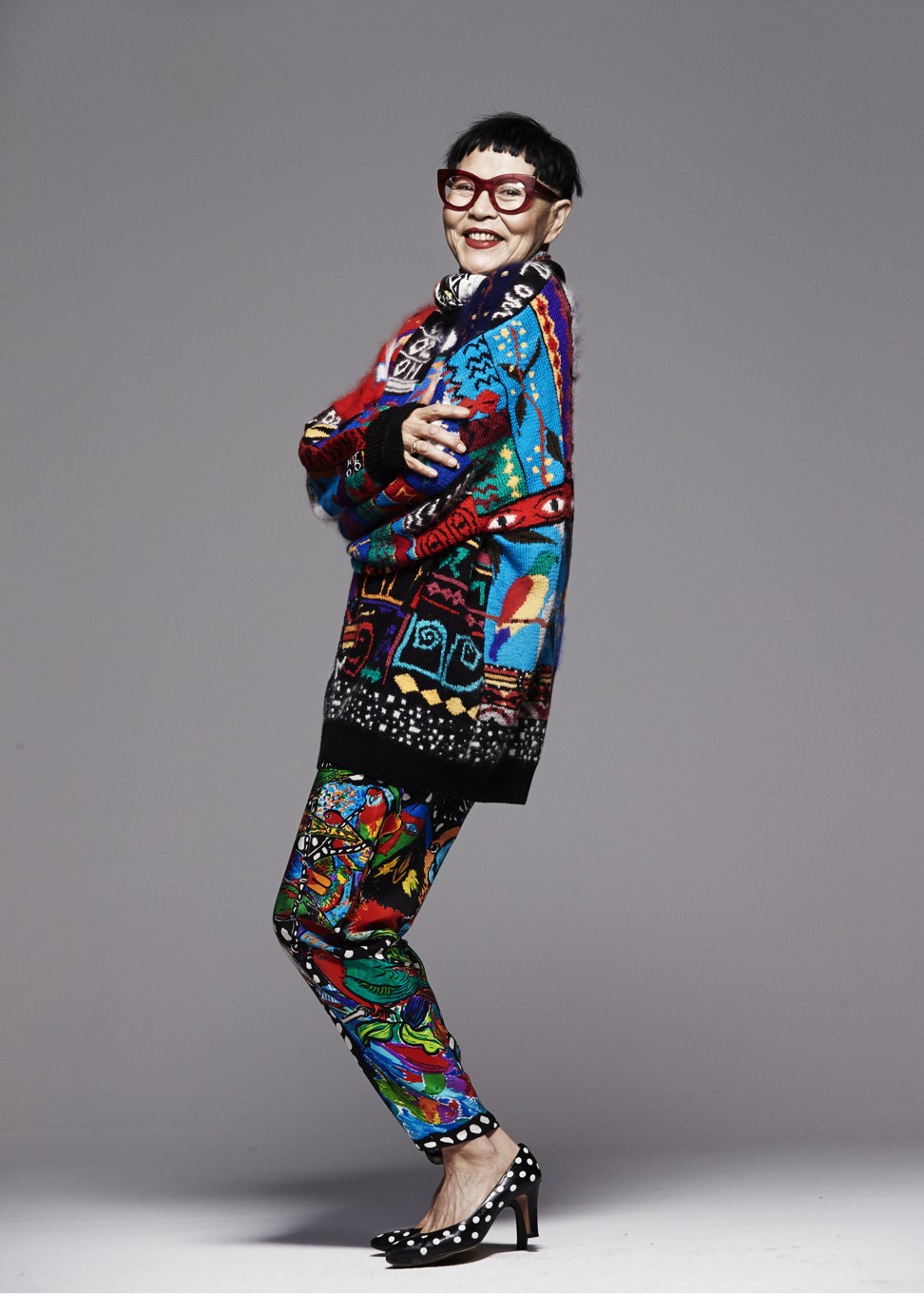 "Step into Paradise" was also the name of Sydney fashion label Romance Was Born's Paris couture week debut show in July last year.
The brand is designed by Anna Plunkett and Luke Sales, serial collaborators who have done much to reignite interest in the work of both Kee and Jackson over the past seven years.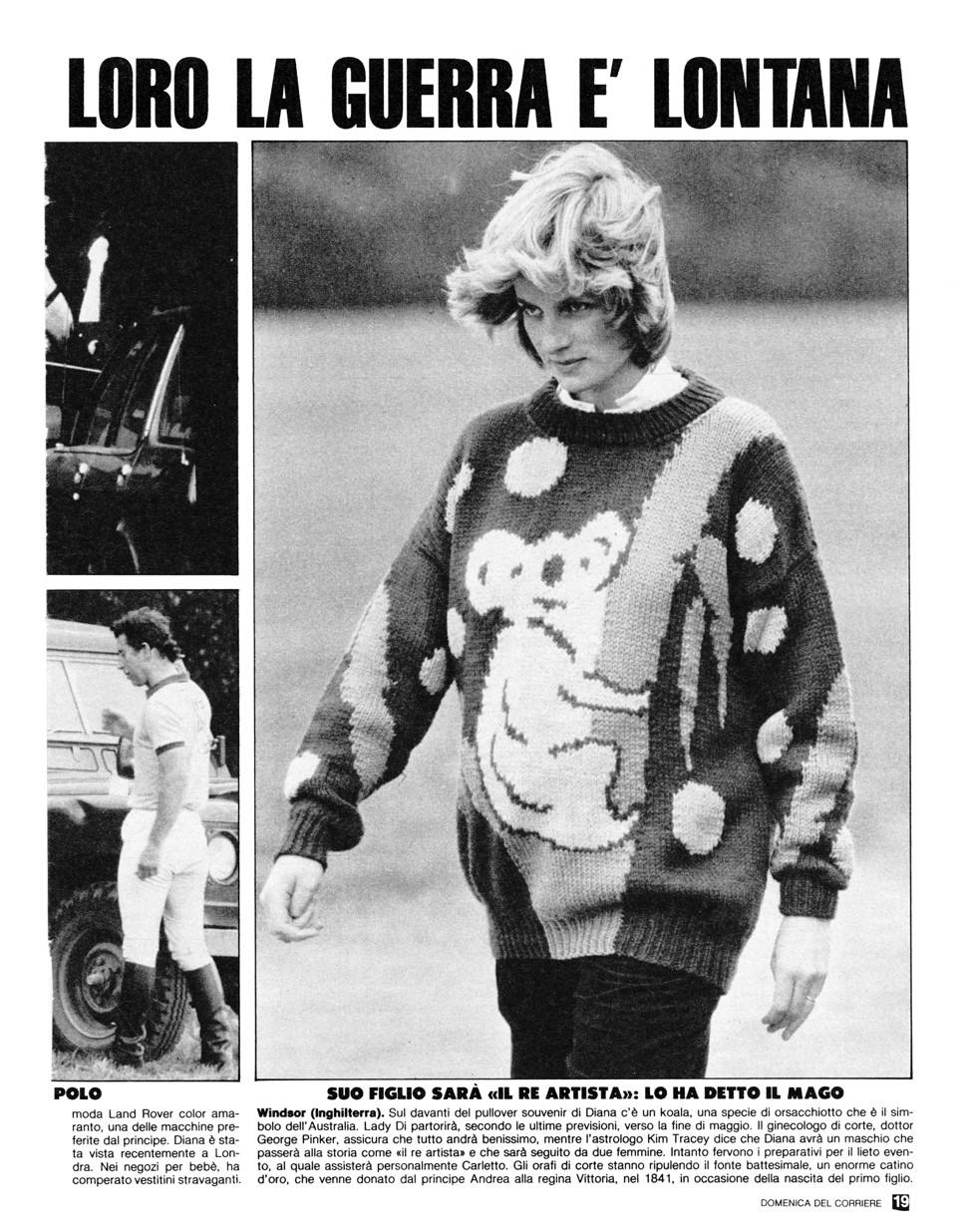 Last year's Paris show was an homage to Kee and featured reworked replicas of a number of her best-known designs, including the hand-knitted koala-emblazoned "Blinky" jumper, which became infamous in 1982 after Princess Diana wore one to a polo match at Windsor, when she was seven months pregnant with Prince William.
A pair of Kee's jumpers was sent to the Prince and Princess of Wales as a wedding present in 1981 by Kim Wran, the daughter of then New South Wales premier Neville Wran.
"It [photos of Princess Diana in the jumper] went viral, it was in every newspaper, magazine around the world," says Kee.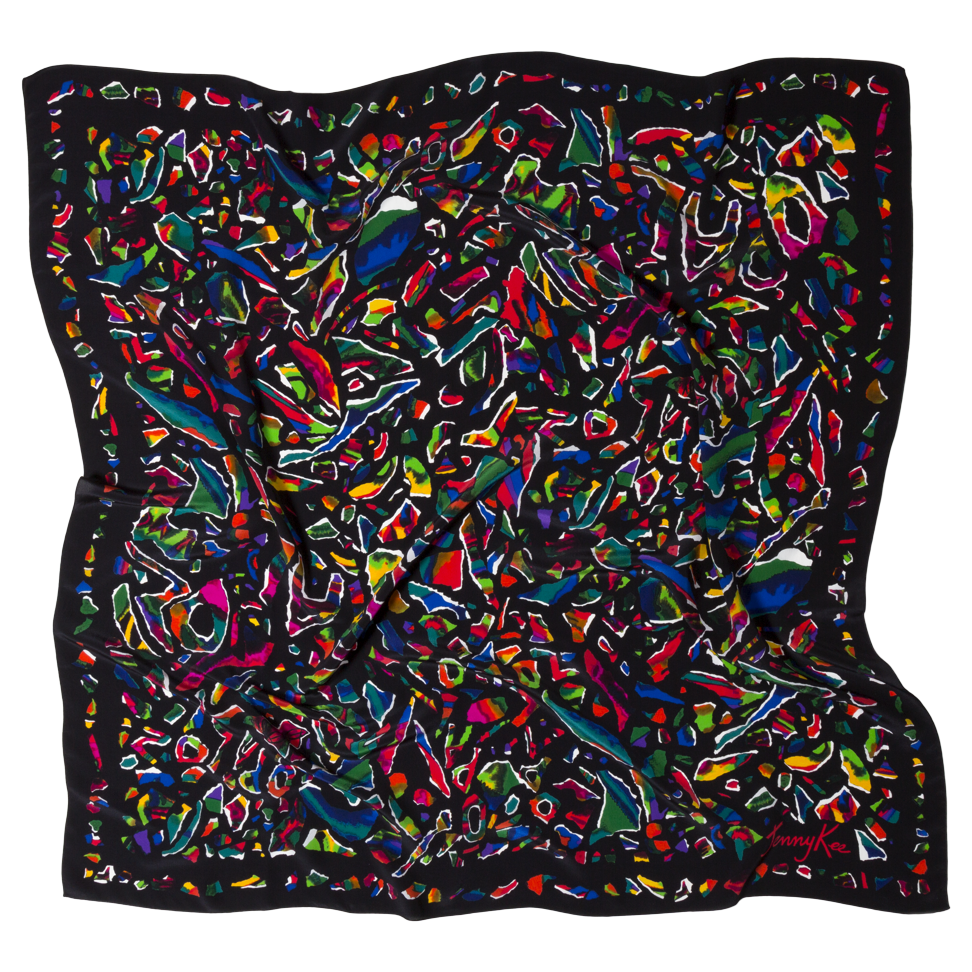 Plunkett and Sales were not, however, the first designers to showcase Kee's work on a Paris catwalk.
That credit goes to
Karl Lagerfeld
who, in October 1982, as Chanel's newly minted creative director, used two of Kee's prints – the White Opal and Black Opal designs – in his debut collection for the French luxury house. According to Kee, her prints were featured in 65 garments.
Manufactured by Italy's Rainbow Fabrics, Kee's opal prints had first been unveiled in Flamingo Park's final Flaming Opal Follies runway show in Sydney in 1981.
"That was probably a first – that Australia was showing something long before it appeared in Paris," says Kee, who was born in Bondi in 1947 to an Italian/English mother and a Chinese father, whose grandparents had migrated from southern China's Guangdong province to the Queensland port town of Cooktown during the gold rush of the 1870s.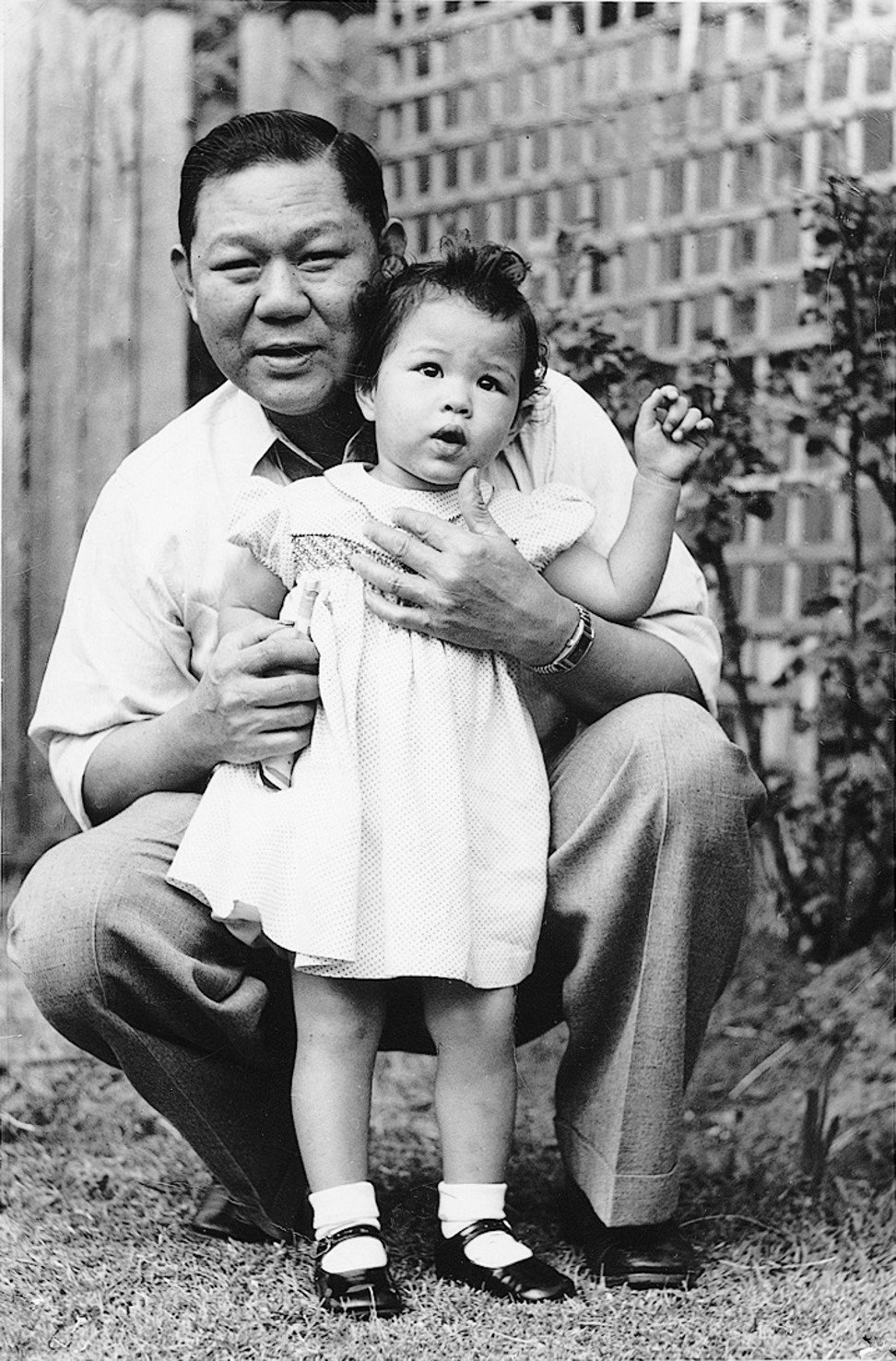 "It [mixed-race marriage] wasn't done when mum and dad were together – Chinese married Chinese and Italians married Italians, it was quite ahead of its time," says Kee, who first learned about clothes from her maternal couturier aunts and describes working-class Bondi as a very different environment to today. There was only one other Asian child in her school.
"It was racist in the 1950s in Australia," says Kee. "I was talking to someone the other day and they said 'Do you look over your shoulder?' and I said 'I certainly looked over my shoulder as a kid'".
Kee left school at 15 to study fashion at East Sydney Technical College, but only lasted 18 months there. She worked briefly as a model during this time.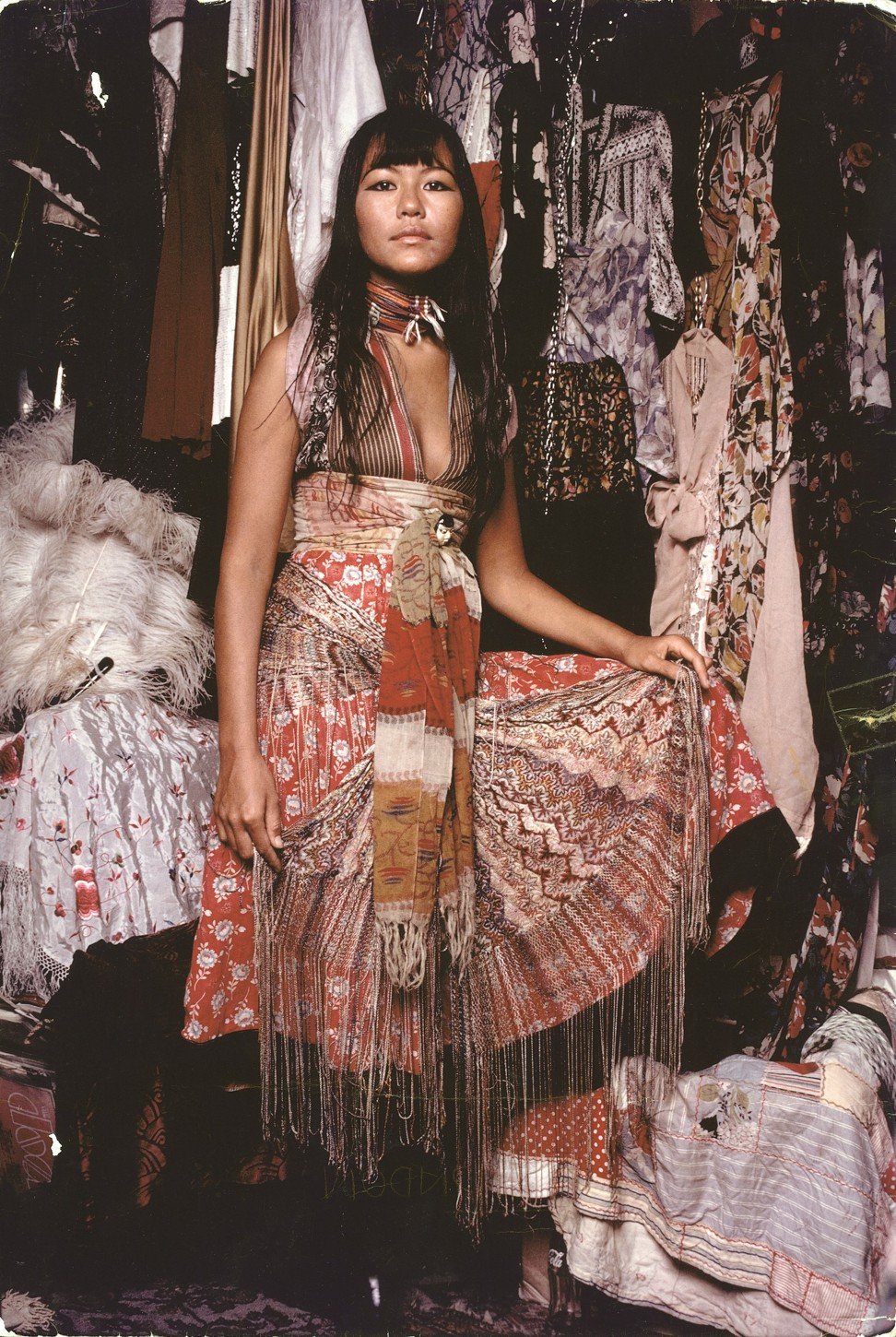 In her 2006 memoir, Kee made the sensational claim that during The Beatles first visit to Australia in June 1964, she managed to sneak into their Sydney base, the Sheraton Hotel, and bed John Lennon – telling media outlets in 2006 that Lennon had told her, "I've never been with an Asian girl before".
The following year, Kee, then 18, left Sydney for London, for what she calls the "university of life".
Jobs at legendary London fashion emporium Biba and The Speakeasy Club ensued, before she connected with expatriate Australian fashion historian and collector Vern Lambert, who operated a vintage clothing stall at the Chelsea Antiques Market, which was frequented by not just musicians, but the cream of the new guard of European fashion.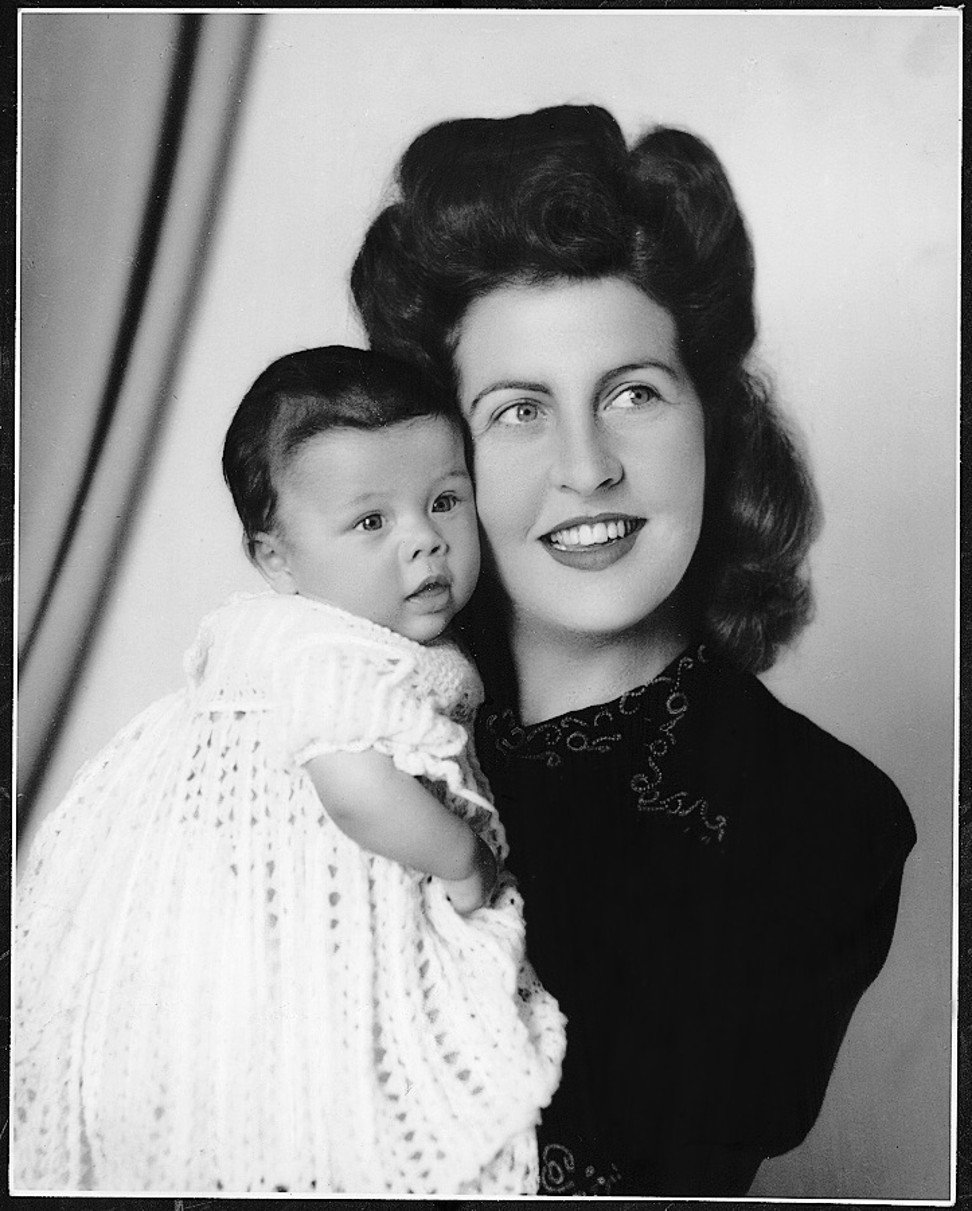 Lambert, who died in 1992, was the long-time confidant of the late Italian fashion doyenne Anna Piaggi. His obituary in The Independent describes him as "a mentor to designers of all statures, from Manolo Blahnik and Karl Lagerfeld", who "advised the Beatles, Jimi Hendrix and the Rolling Stones on their images and constructed that bridge between the past and future fashion that epitomised the late sixties".
"I was an exotic Australian in London," says Kee, whose other mates in the Australian expat scene of the period included Richard Neville, co-founder of counter culture magazine Oz – on whose December 1968 cover Kee featured naked, alongside Neville's girlfriend Louise Ferrier. An as yet unreleased film called Hippie Hippie Shake, developed by Working Title Films and shot in 2007, is based on Neville's memoir and stars Cillian Murphy as Neville, Sienna Miller as Ferrier, and Australian actors Emma Booth and Nina Liu as Germaine Greer and Kee, respectively.
"I got to work with Vern for six years and it was one of the greatest things that ever happened to me," says Kee. "Because through that I was [mixing] with Anna Piaggi, Manolo Blahnik, Antonio Lopez, Michael Roberts, Grace Coddington … All the greats who are now revered, that was part of our fashion world. Amazing, amazing people. I was very young and so were they. Not to mention all the pop stars."
Kee has also claimed to have embarked on a two-year groupie phase during this period, bedding Eric Clapton, Roger Daltrey and Keith Richards.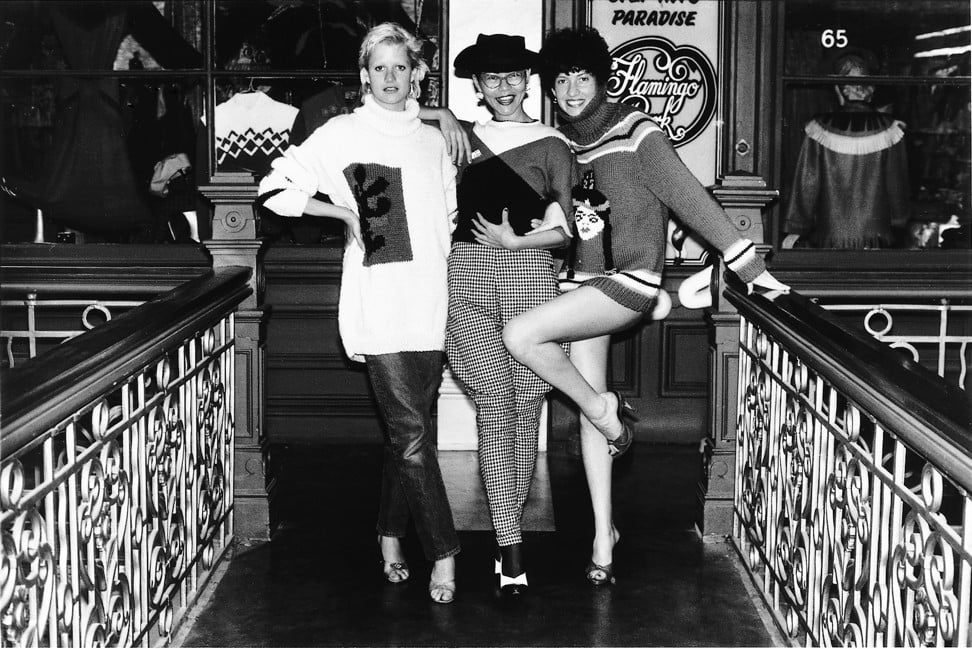 By 1972, however, the magic of Swinging Sixties London had started to evaporate and Kee headed back to Sydney, where the following year she met Jackson and opened Flamingo Park.
In 1977, at the height of the boutique's success and by this time married to Australian artist Michael Ramsden, Kee and her baby daughter Grace narrowly escaped a horror train crash in the Sydney suburb of Granville, which claimed the lives of 83 people and injured 213 others.
It was not Kee's only brush with tragedy – in 2002 her partner of 11 years, Danton Hughes, took his own life. He was son of the late prominent Australian art critic Robert Hughes and 21 years Kee's junior.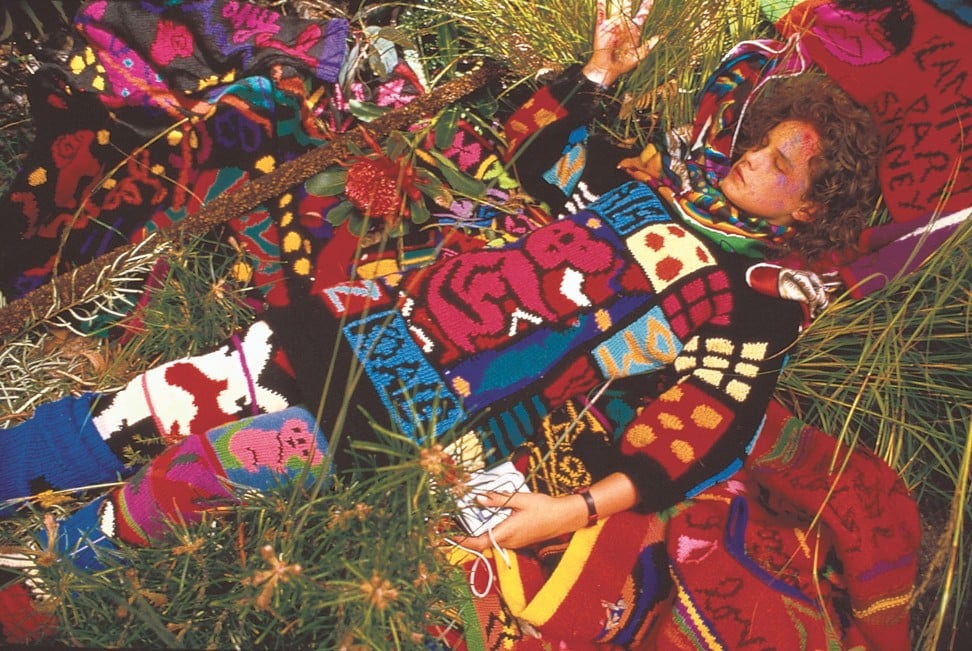 In the early 1980s, Jackson founded her own label, Bush Couture, and began working with remote indigenous communities. Kee eventually closed Flamingo Park in 1995.
"The times were a-changing – some people just go on forever. I decided not to," says Kee. "At that point in time my life had changed. I was heading in another direction. I just did my art and concentrated on that. I had a new relationship and then I decided to write my autobiography and then all sorts of things happened and now I'm on a roll."
That "roll" kicked off in 2011.
In March that year Kee and Jackson were included in an Australian fashion retrospective, which opened the Melbourne Fashion Festival, and Kee took part in Woolmark's global Campaign for Wool. Also that year, Kee launched her jennykee.com website, to sell limited-edition runs of her printed silk scarves, which she had introduced in 1982.
In May 2012, at Mercedes-Benz Fashion Week Australia, Kee presented her first solo show since 1981 – an installation called "Art of the Scarf". Styled by Plunkett and Sales, it was a beautifully crafted static presentation of wildflowers and models draped in silk scarves that were reinterpretations of designs from Kee's archive.
In 2013, Kee was awarded the Australian Fashion Laureate, the industry's top honour. The following year she made American "Advanced Style" blogger Ari Seth Cohen's list of the Top 10 Senior Style Instagram accounts.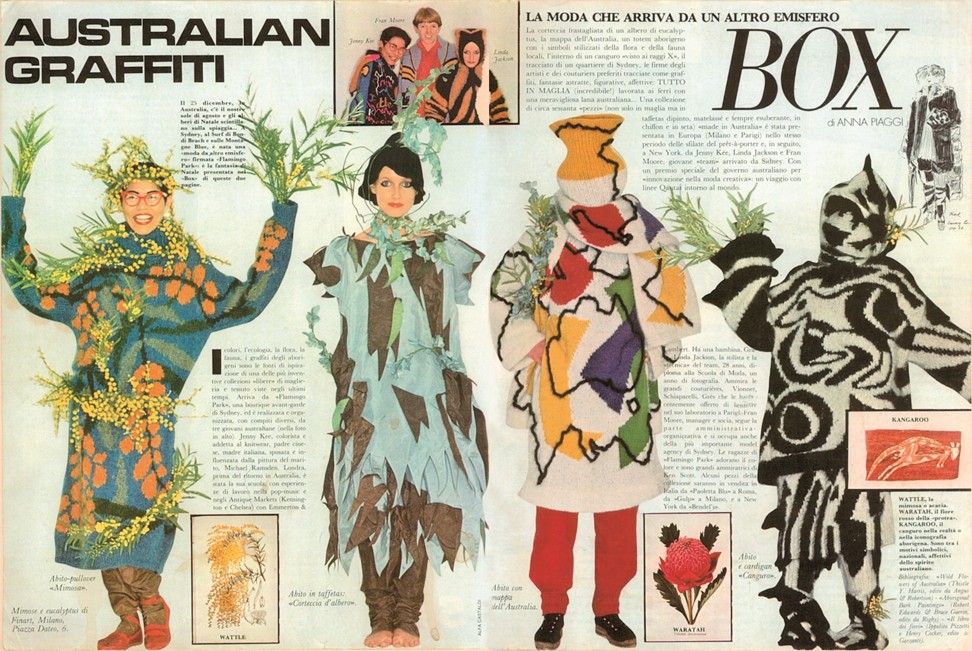 In 2015, Kee teamed up with Woolmark again to release a limited-edition Australian merino capsule collection based on designs from her archive, including the Blinky jumper.
In March 2016, the National Gallery of Victoria also included Kee's and Jackson's work in the exhibition "200 Years of Australian Fashion".
With The Powerhouse exhibition and an accompanying Thames and Hudson book looming, Kee could be on the cusp of a whole new life chapter. After all, the equally flamboyant American interior designer
Iris Apfel
, who signed with IMG Models earlier this year, is a quarter century Kee's senior.
Does she consider this her second or third wind?
"Maybe it's the fifth wind, I don't know," says Kee. "All I know is that I'm 72 years young, having a ball."