Fashion
Get more with myNEWS
A personalised news feed of stories that matter to you
Learn more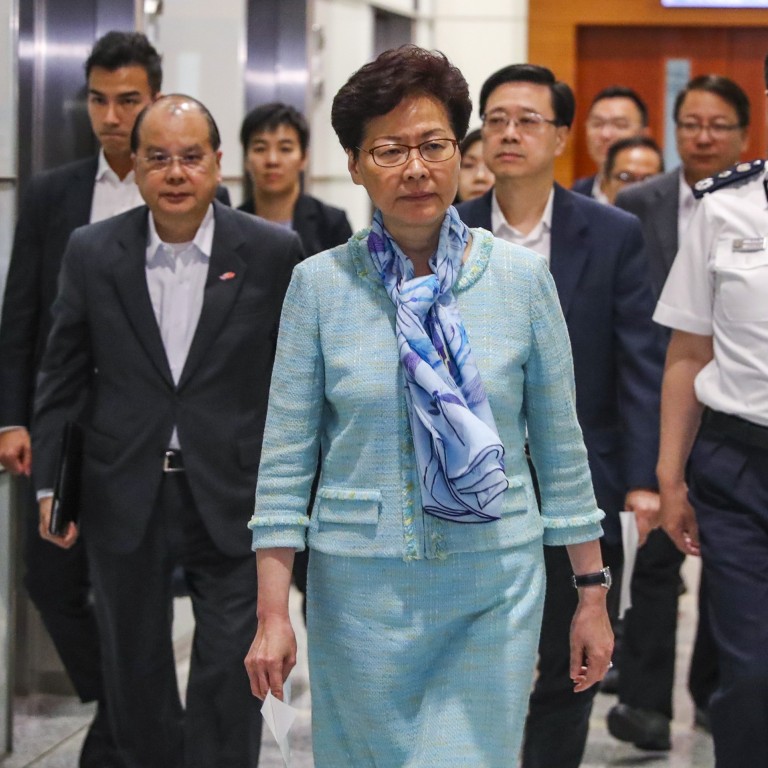 Why Carrie Lam's fashion choices may say more than she does
If Hillary Clinton became synonymous with pantsuits, then Lam's Chinese cheongsam-style dresses best sum up her conservative style
In July her outfits were often drab, but she was back to her favoured pastels after the Hong Kong and Macau Affairs Office reaffirmed its support for her
Fashion pundits rarely bother to analyse the wardrobe of the city's leader, Carrie Lam. It's not truly relevant to the political conversation, perhaps, but then again that never stopped the public from dissecting Hillary Clinton's pantsuits.
While some may argue the practice is sexist, or that it's not fair that female politicians have the added minefield of fashion to navigate, those in political hot seats have long had seemingly irrelevant aspects of their lives judged.
You cannot deny, for example, that the likeability factor of former Hong Kong Governor Chris Patten increased due to his fondness for egg tarts from local bakery Tai Cheong, a food fetish that some equated with his willingness to assimilate with local culture. And in recent months, with the chief executive's public appearances few and far between and the city's protests intensified, Lam's wardrobe has said more than sometimes she herself has done.
Throughout her career as chief executive, Lam has noted that while she has little interest in fashion, buys her own clothes and does not use a stylist, she understands the importance of her clothing as representative of Hong Kong's design industries.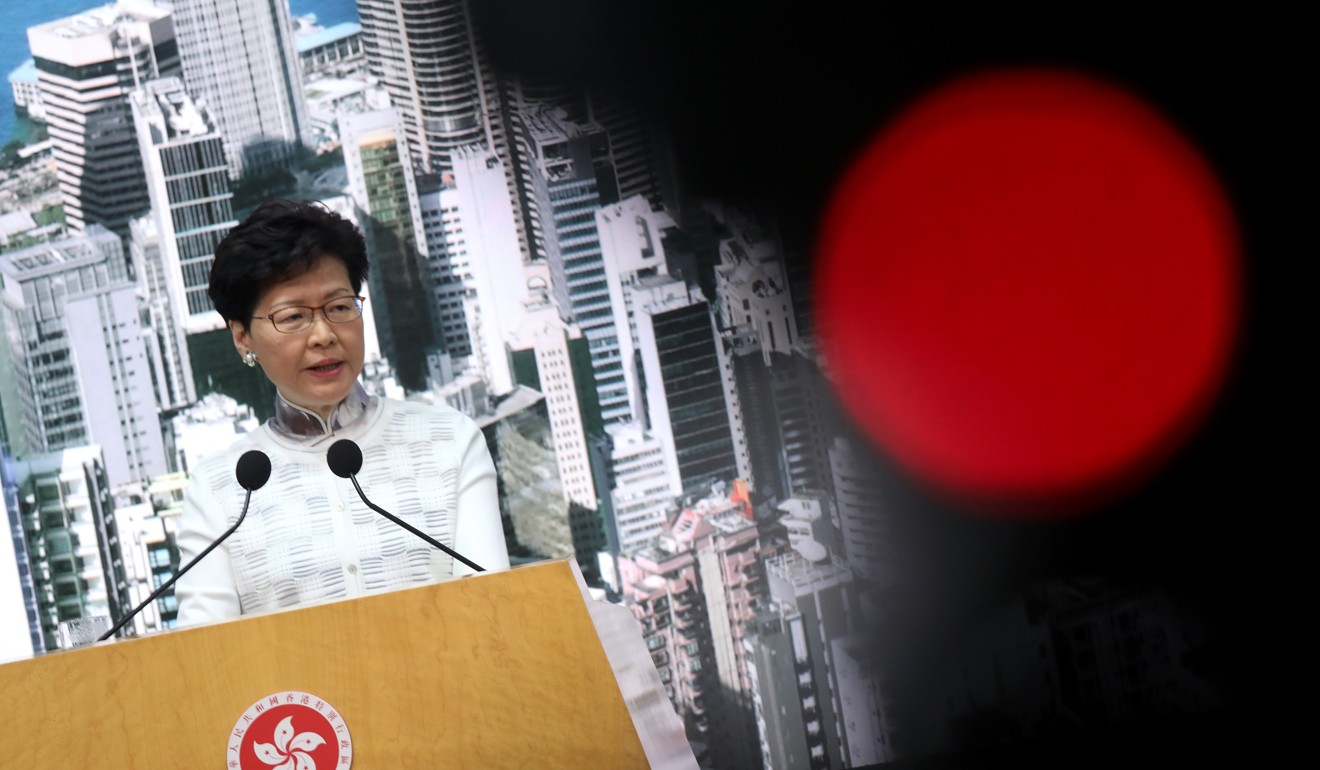 Her preference has generally been for conservative suits of a pastel persuasion, or for Chinese cheongsam-style dresses – in fact, she wore the latter for both the press conference in which she first announced the suspension of the controversial extradition bill on June 15, and in the Barbara Walters-style televised
interview
she did with TVB broadcast on June 12 in which she teared up.
If the choice of a traditional blue
cheongsam
with pale yellow flowers and a cardigan topper was intended to endear her to the Beijing-leaning constituency, it failed, with many in the typically supportive business sector voicing their support of the bill's withdrawal.
The white version of the look she wore while announcing the bill's "delay", and another white suit she wore a few days later to apologise to the Hong Kong people, did not draw comparisons with Olivia Pope – the fictional White House "fixer" of unparalleled political savvy from the television show Scandal, who is known for her white power suits that uphold her image as a force of good.
It's likely Lam had more things on her mind than fashion when she showed up for the 4am press conference she called following the July 1 raid of Legco. It was this outfit, however, that was immortalised in a WhatsApp sticker by netizens who transformed the embattled city leader into a version of cartoon frog
Pepe
: a sea-foam-green tweed jacket with a silk scarf tied around her neck.
Lam's subsequent public appearances saw her, defeated and in drab, dark colours, looking very much the People's Party representative: a plain navy suit as she declared the extradition bill "dead" on July 9, and a grey suit with pale button-down shirt (a garment rarely, if ever, seen on the chief executive) to respond to the Yuen Long attacks and the defacing of the China Liaison Office on July 22.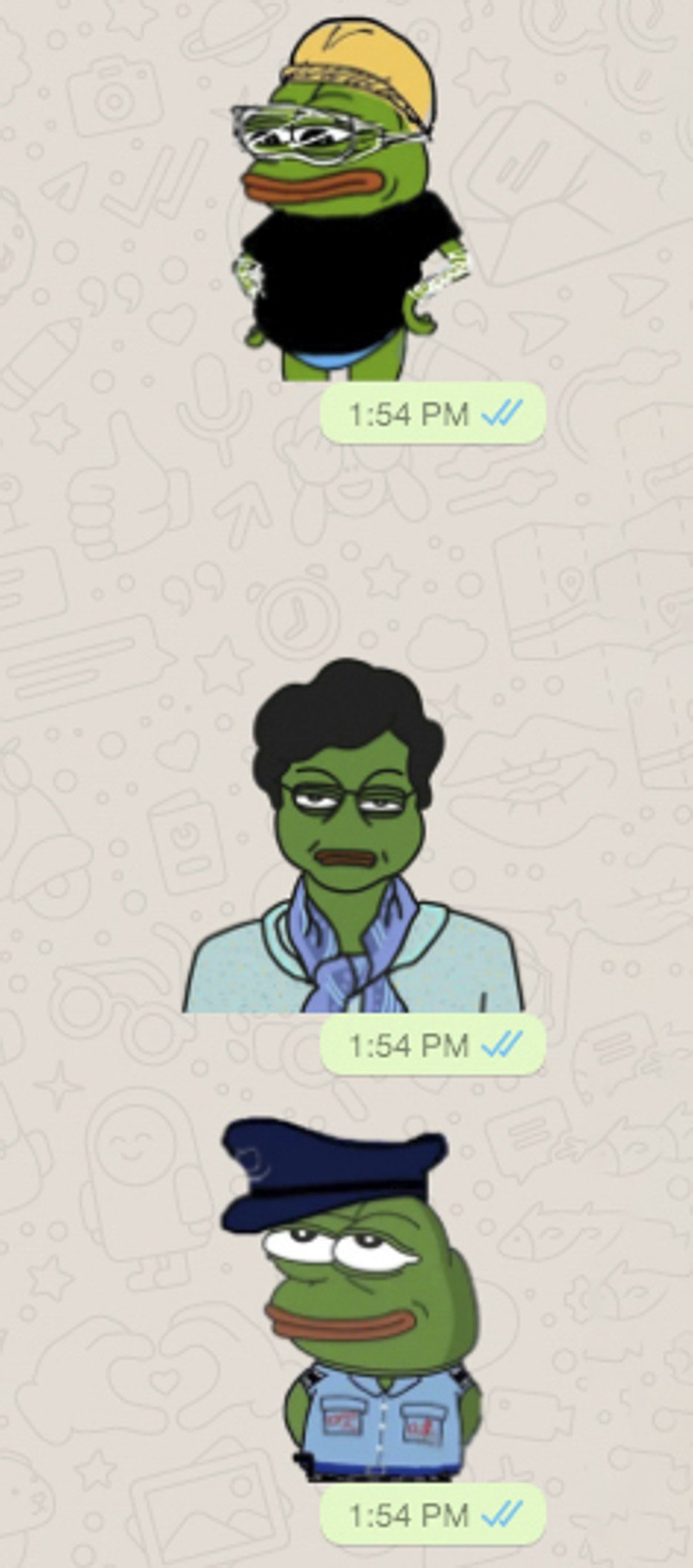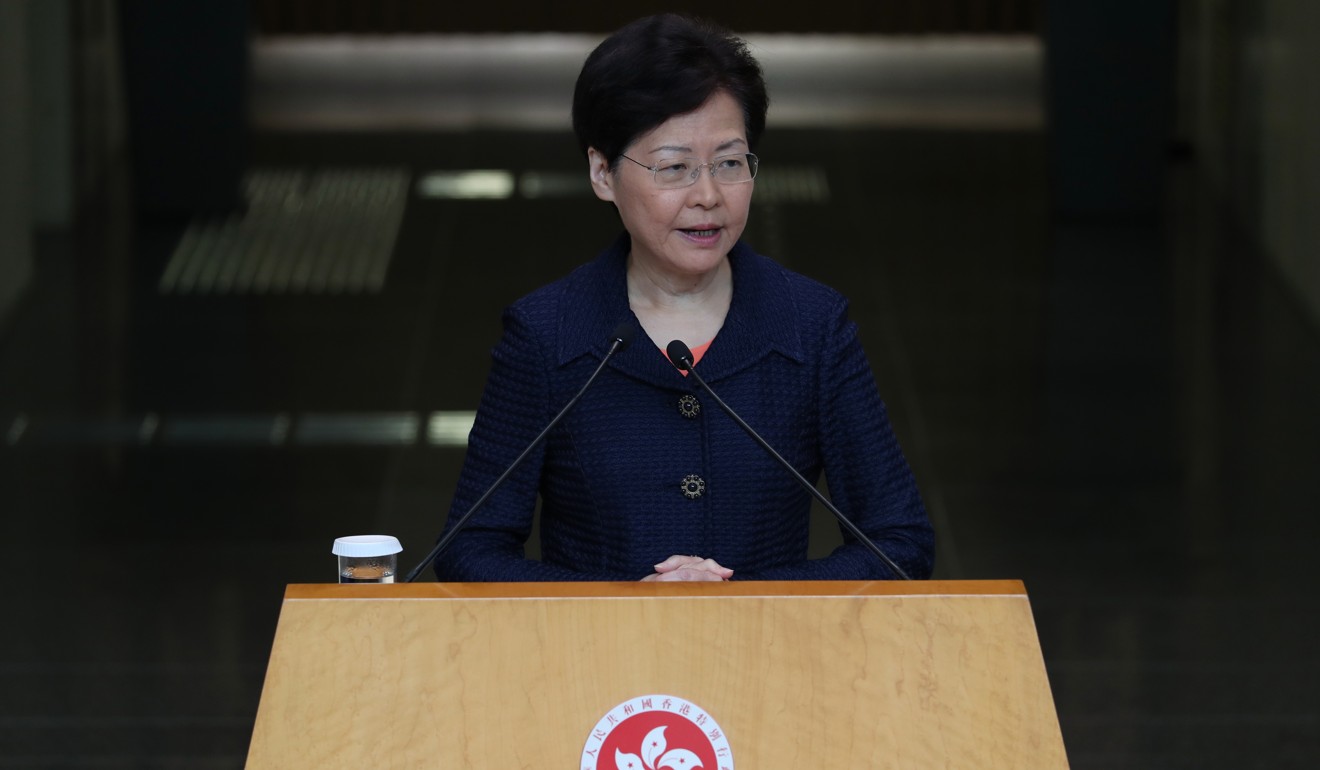 She repeated her dark-suit formula on August 5 following a citywide strike and massive traffic disturbance that she called a challenge to China's sovereignty.
When she appeared on August 9, days after the Hong Kong and Macau Affairs Office reaffirmed its unequivocal support for her and the city's police force, Lam was visibly confident. Flanked by the city's business leaders, back to her favoured pastels and sporting new glasses as she answered press questions haughtily, she ended the press conference after less than 30 minutes.
Lam has since settled into a rhythm of weekly press conferences. In these, her attitude towards answering the public and press has seemed as weary as her interest in dressing up, having defaulted to a navy-skirt-suit uniform that is still somewhat less buttoned-up than in previous outings (Lam also seemed to have had time for a haircut).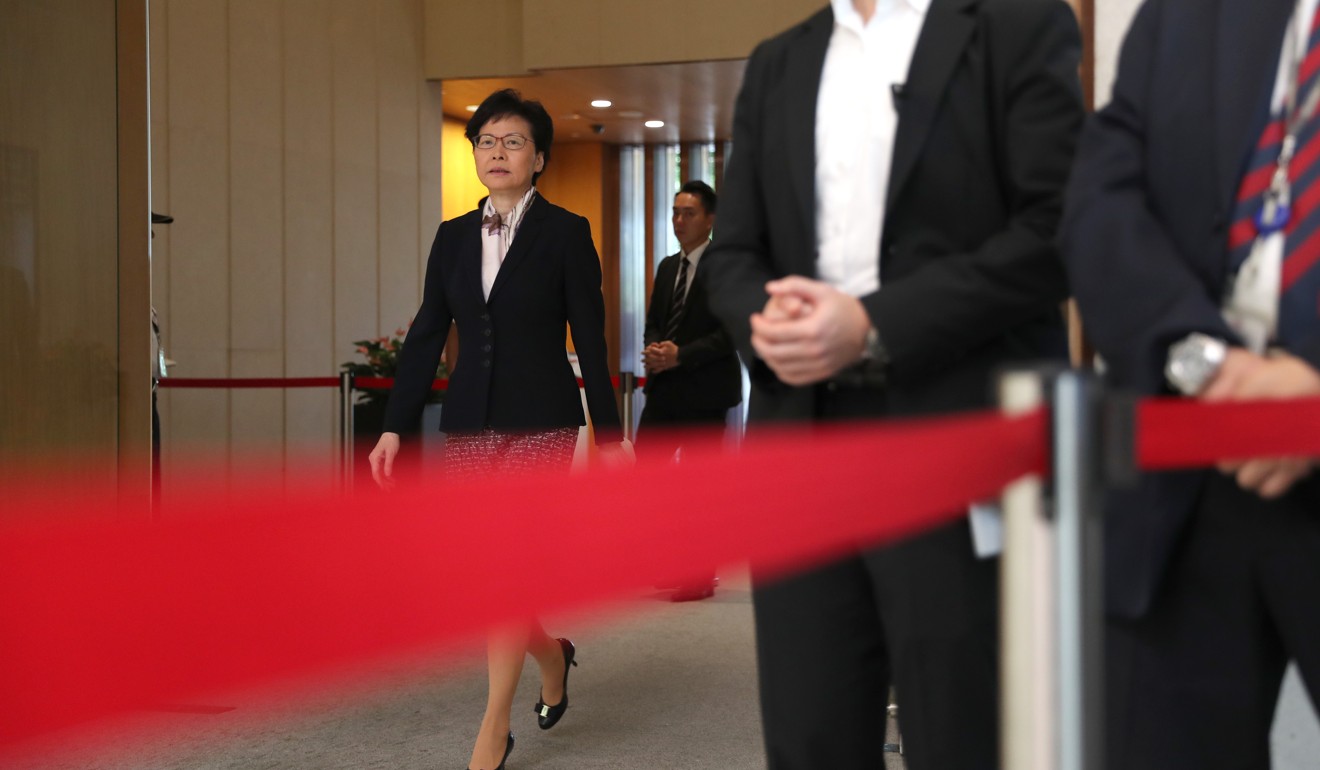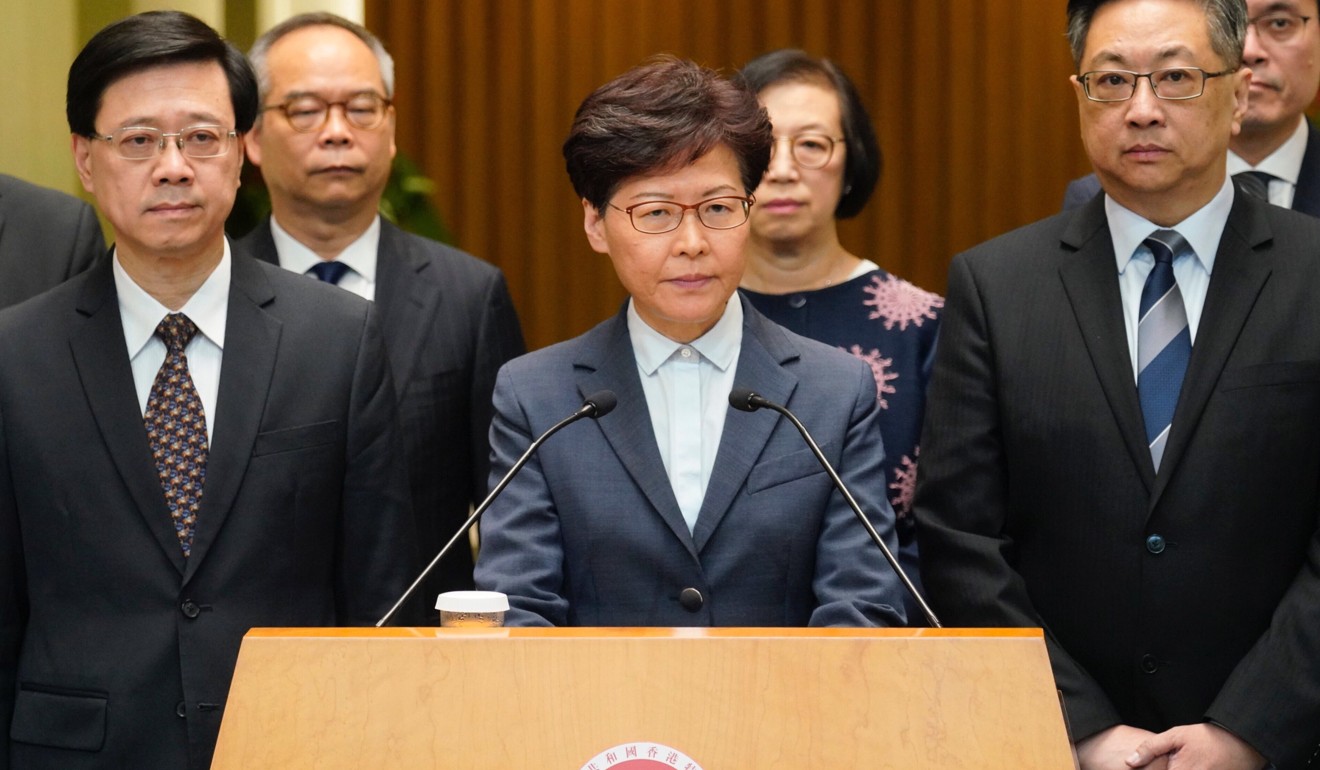 In Lam's most recent outing she announced that she would be opening up a platform for dialogue to discuss protesters' demands. This was met with a cold response from pro-democracy groups, with few interested in entertaining what they see as a diversionary tactic to stall true action.
Despite a meeting on Saturday between Lam and prominent local figures from the community, there is little anticipation that her Tuesday-as-usual press conference will provide much in terms of new insights.
What might be more interesting to anticipate, perhaps, is what exactly she might wear?
This article appeared in the South China Morning Post print edition as: Why Lam's style choices may say more than she does