Fashion
Get more with myNEWS
A personalised news feed of stories that matter to you
Learn more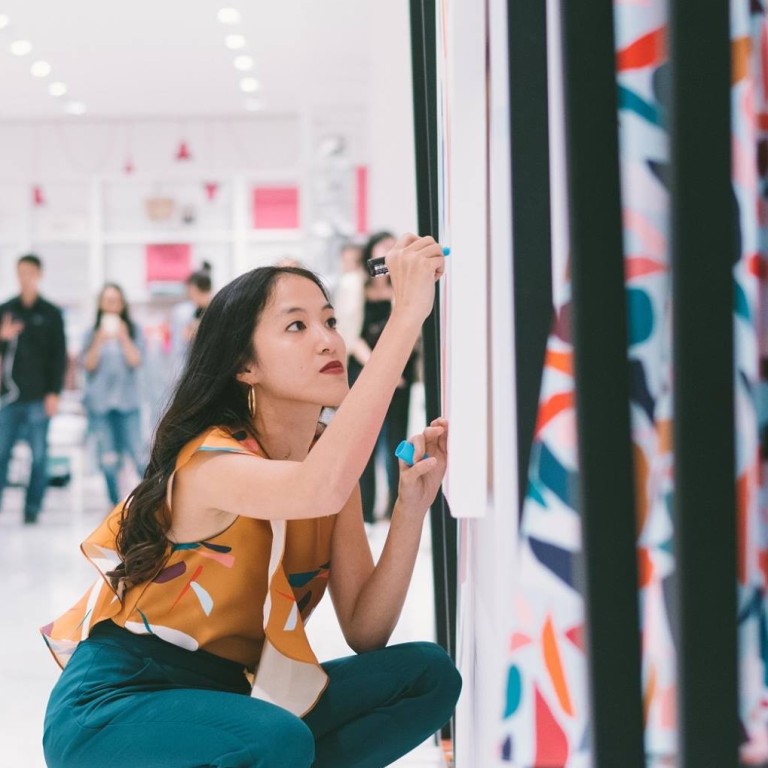 Asian fashion houses, from Pink Jambu to CalaQisya, are flocking to up-and-coming Malaysian artist Shan Shan Lim for her designs
This artist and ethical fashion advocate from Malaysia has major designers lining up to work with her
Lim's floral designs are now used in jewellery, jackets, and are also sold as pieces of art
Shan Shan Lim isn't quite a household name on the fashion scene yet – but that could change very soon.
The 27-year-old Malaysian artist is already a favourite with designers around the region. In the past few years, her captivating floral designs have attracted many fans, and brands are lining up to collaborate with her.
In 2018, Malaysia's d.d. collective commissioned Lim to create motifs for their special collections, while another brand, CalaQisya, adapted her designs for its jackets. More recently, the Singaporean jewellery brand 3125 approached Lim to transform her art into striking shell and acrylic earrings.
Lim, a graduate of arts and design college Central Saint Martins in London, Britain, has taken these collaborations in her stride. "My attitude has always been to say 'yes' to everyone, and reaching out to anyone who inspires me," she says.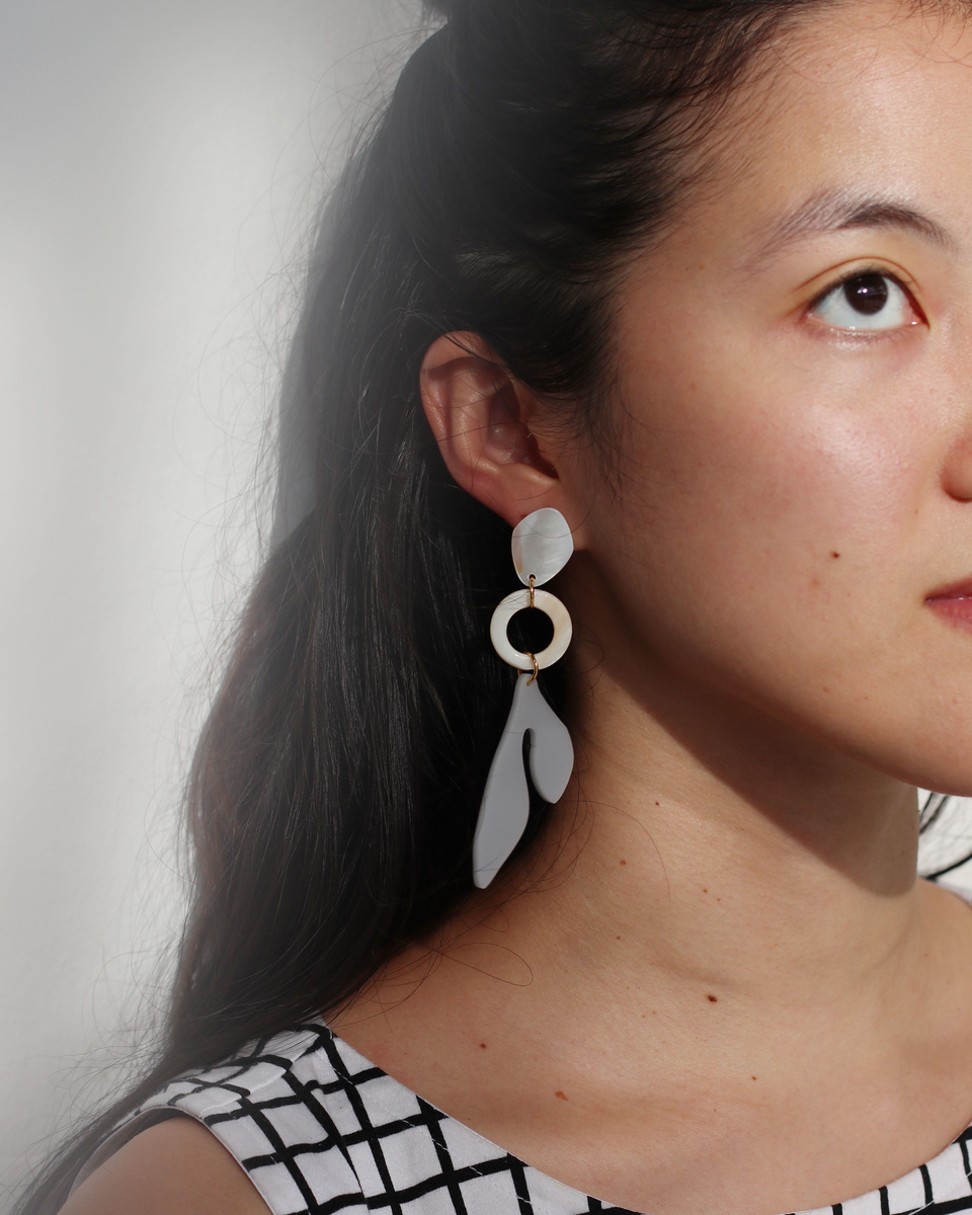 "I have always wanted to create jewellery, so 3125 was the perfect opportunity," she says. "Caroline [of 3125] and I tossed some ideas back and forth, I sent her some motifs and paintings, and she took it from there."
It makes sense that Lim's artwork has taken flight in various forms. As an artist, she works with paint, digital prints, and collages. She is also a textile designer and is trained in the Southeast Asian weaving technique of ikat.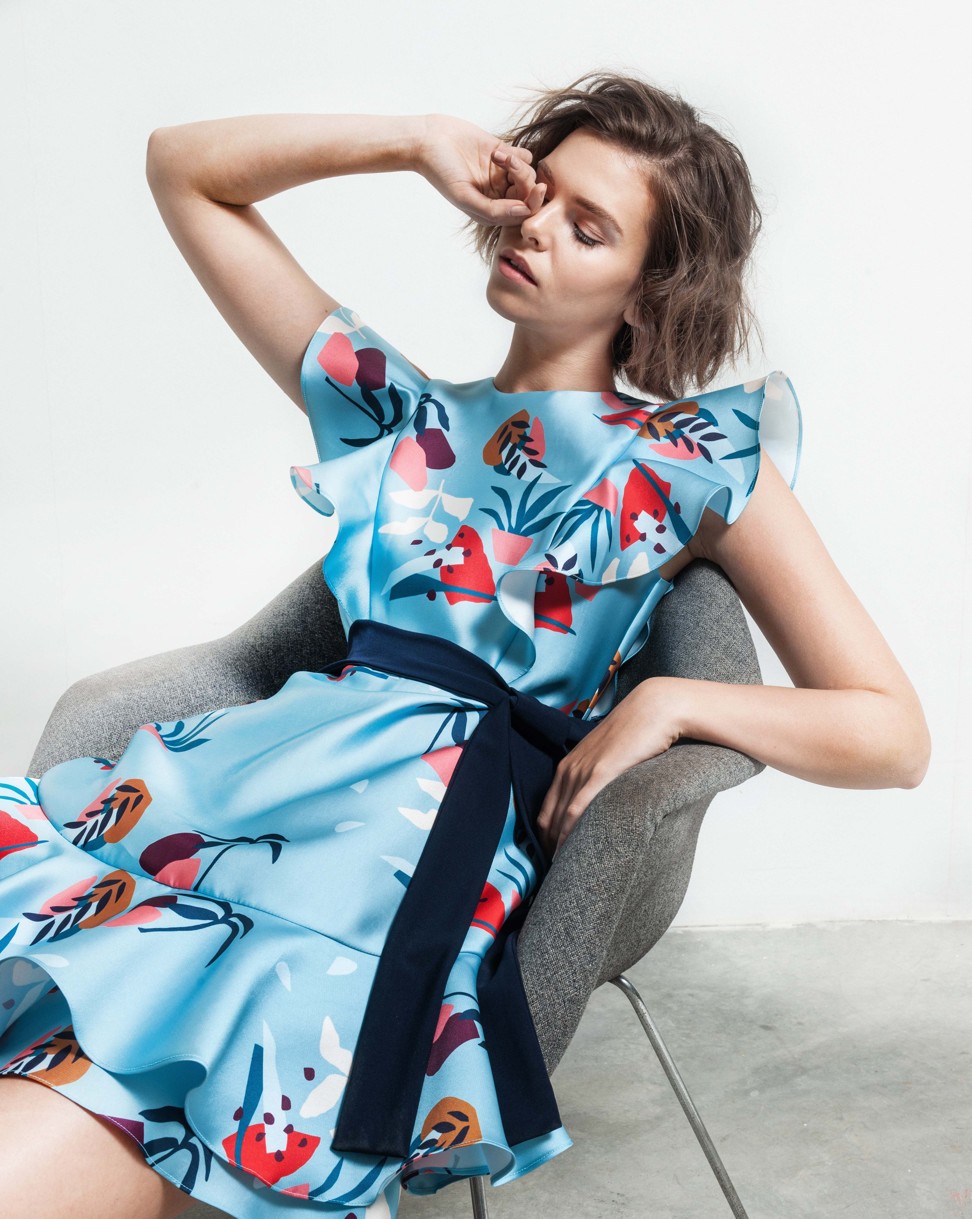 "I've always been very curious about the construction of fabrics. Growing up, I would pick up little pieces of tactile matter and closely examine them," says Lim.
This feeling for fabric runs in the family, too. "I only just found out last year that my grandparents owned a textile shop in Malacca. My grandmother was the tailor and my grandfather ran the business. So there's a common thread in the family."
For Lim, her inspirations and fashion sensibilities are drawn from the places where she has lived: India, Britain, and her native Malaysia. "I feel as comfortable in a sari as I do in a
cheongsam
," she says.
Soon, she plans on launching her own capsule collection via her lifestyle brand, Kushan Earth. It's a carefully considered move – as an advocate of ethical fashion, Lim wants to highlight the value of artisan craft.
In 2017, Lim collaborated with Kuala Lumpur-based design house Pink Jambu on a project, bridging traditional and innovative weaving techniques with a group of Malaysian weavers. In conjunction with Fashion Revolution Week – a global campaign for reform and greater transparency within the fashion industry – the weavers went on to participate in the "I made your clothes" campaign, which is designed to highlight those who actually create fashion garments.
"Weavers were once at the helm of society. However, thanks to capitalism and mass production, these beautiful crafts have been thrown to the wayside," Lim explains.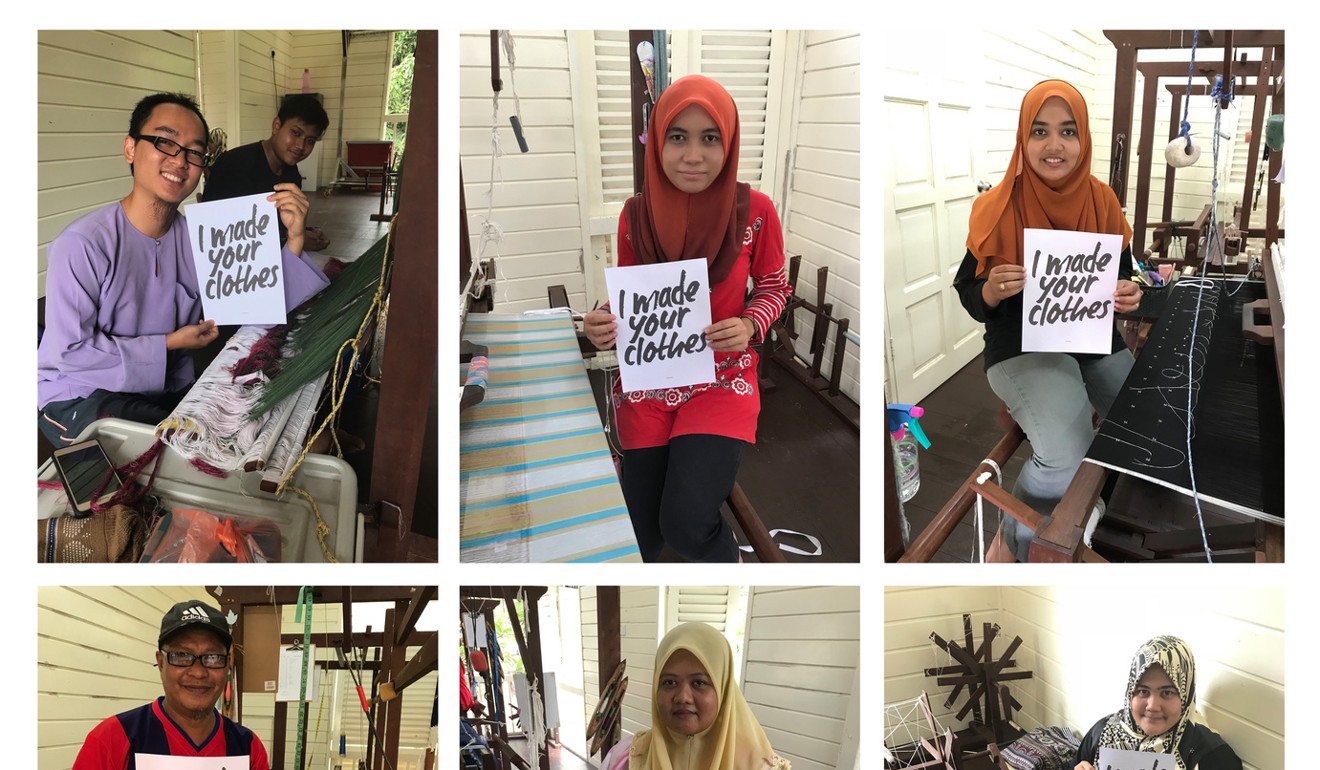 "I would like to see a move away from mass production, and more focus on local craftsmanship, artisans, and producing quality, timeless pieces. A small change, like finding out where your raw materials come from, can make a huge impact on the production cycle."
After graduating, Lim interned at the London-based fashion house
Roksanda
, an experience which she says has helped shape her values. "It challenged my perception of the fashion industry, and made me rethink what kind of clothes I would create if I were to start my own clothing line."
"I realised that my goal wasn't to produce collections once a season and keep up with trends, but instead to create garments that can withstand time."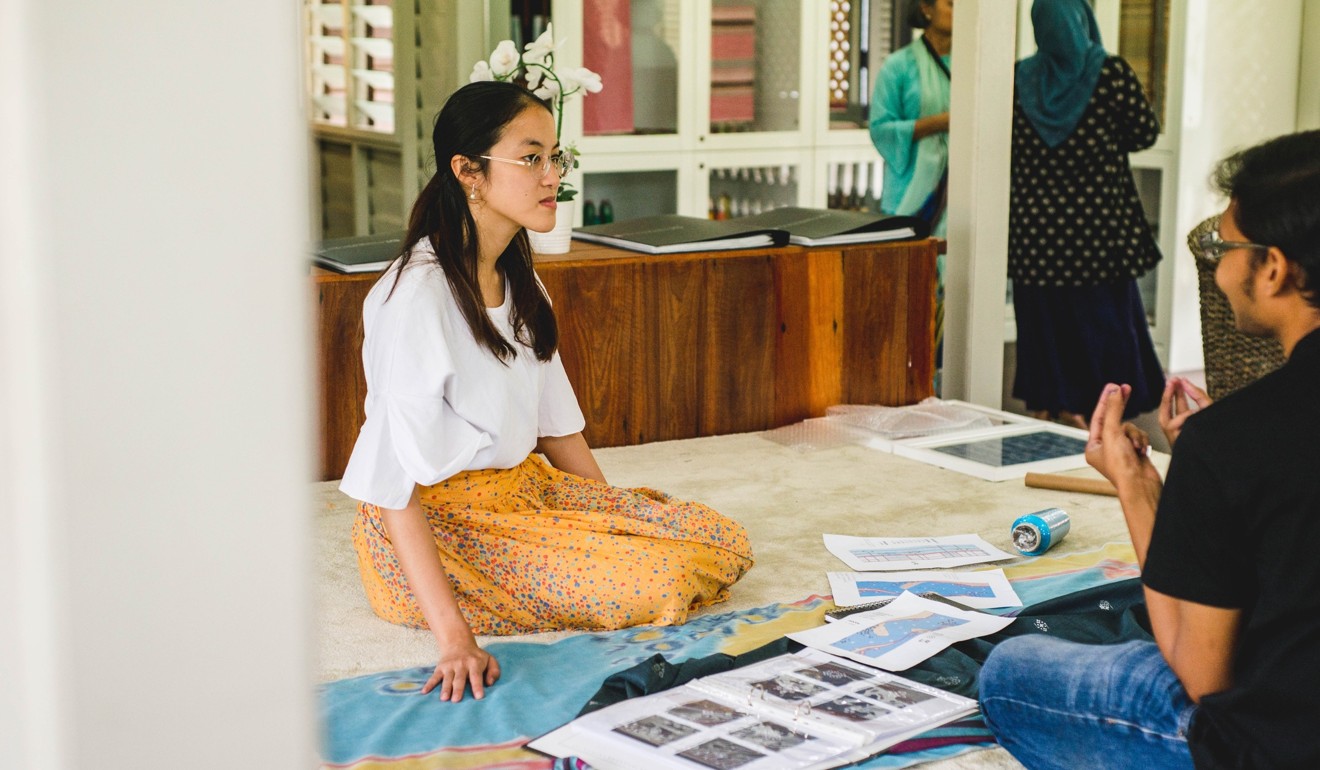 For now, though, the artist and designer is busy being an entrepreneur. As well as working on commissioned projects, she sells some of her artwork via her website, while Kushan Earth stocks her handmade skincare and homeware items.
Lim says that there's no such thing as a typical daily routine for her. "I usually have a to-do list, and I try to get as much of it done throughout the day. It may involve design work, painting, client meetings, planning future projects, or simply giving myself a break with a book or a foot-soak."
"The joy of being a freelancer is that every day tends to be a little different," she says. "It doesn't get monotonous."
This article appeared in the South China Morning Post print edition as: Malaysian style star has designs on lasting crafts