Fashion
Get more with myNEWS
A personalised news feed of stories that matter to you
Learn more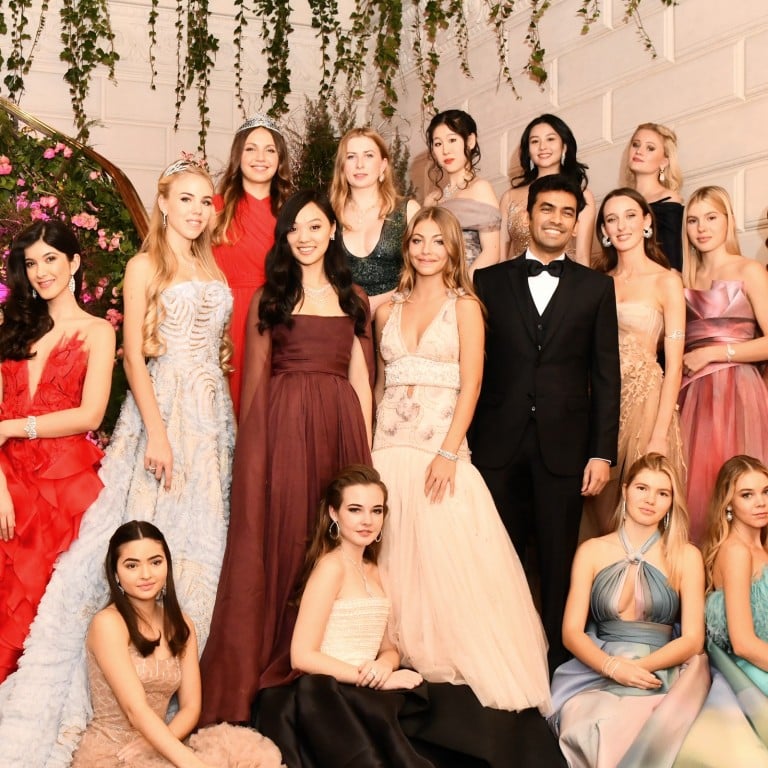 Jet Li's daughter Jane Li on stepping out as a debutante at Le Bal, and the near-death experience that shaped her life
When she received the invitation to Le Bal des Debutantes in Paris, Jane Li had doubts. But, appearing in a silk chiffon Dior gown, she looked like she belonged
'I'm waiting for where life takes me,' said Li, a student at Harvard, and recalled the moment she and her father cheated death in the 2004 Indian Ocean tsunami
Jane Li was rushed off her feet, yet clearly exhilarated. She had been tailed by photographers for much of the day, and had been in and out of couture fittings and jewellery trials. She was, for a brief span of time, no longer a 19-year-old college student but a poised and gracious debutante, about to be presented to high society.
Li – daughter of martial arts film star
Jet Li
– was one of 20 young women who had been invited to participate in Le Bal, an annual event in Paris that brings together the progeny of some of the world's most prominent families. They wear haute couture gowns and lavish jewellery while waltzing, dining and mingling with other, equally well-born youngsters.
Her cohorts included Kayla Rockefeller, Araminta Mellon, Cristina and Victoria Iglesias, daughters of singer Julio Iglesias, and a cluster of European royals.
Li spoke while taking a break from preparations for the November 30 event at the Shangri-La hotel in Paris. By her side was Harakh Mehta, the urbane Mumbai-born jeweller whose eponymous brand was having its own moment in the spotlight.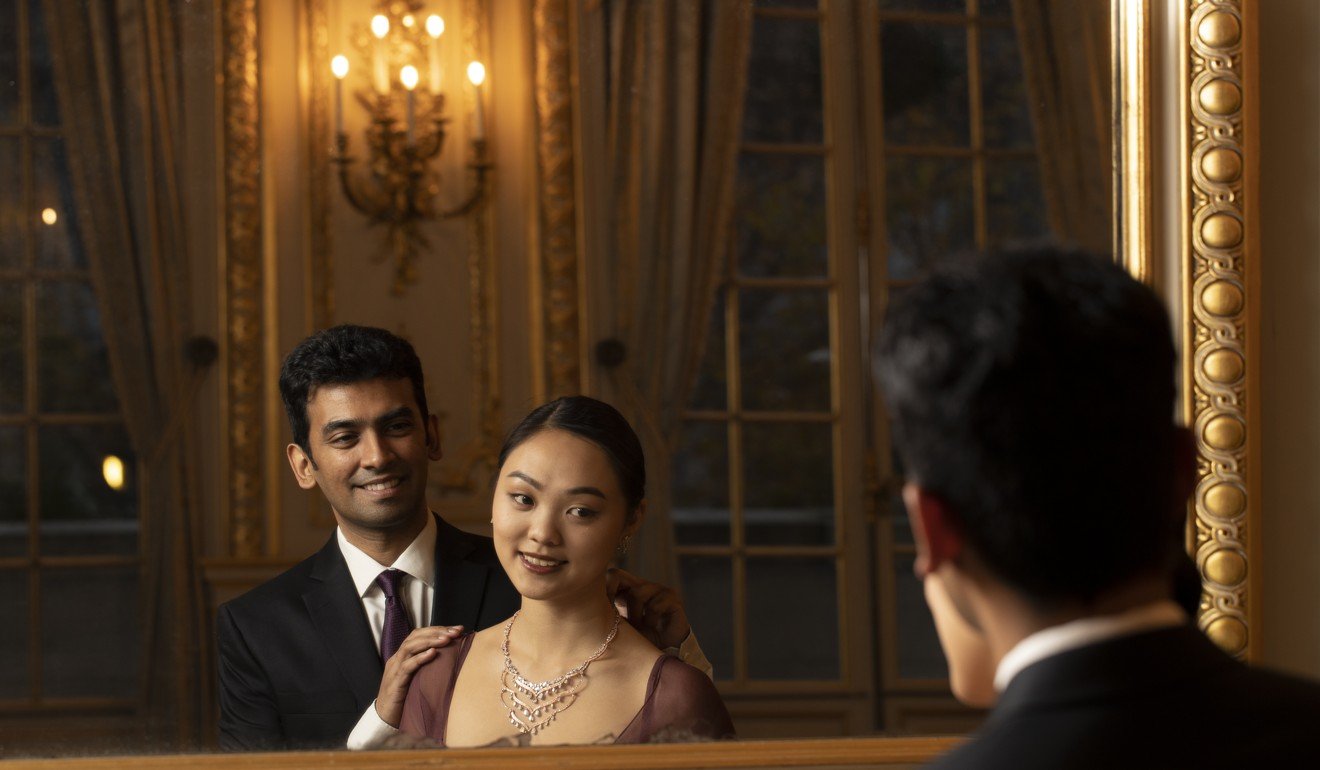 "I had no idea what Le Bal was, or even the concept of the debutante ball," said Li. "It's not something that's really practised in China. I was sceptical at first. It didn't fit in with the rest of my life, which has been quite private." Born in Los Angeles, she's lived in China and Paris and has spent much of her life in Singapore. Her father shuttles between Singapore and China.
The more Li, a major in East Asian studies at Harvard University, thought about it, the more she came around. Le Bal is a charity event, after all; the proceeds raised benefit foundations including the Seleni Institute, which provides mental health care to women and teenage mothers, and Enfants d'Asie, which promotes women's education in Southeast Asia.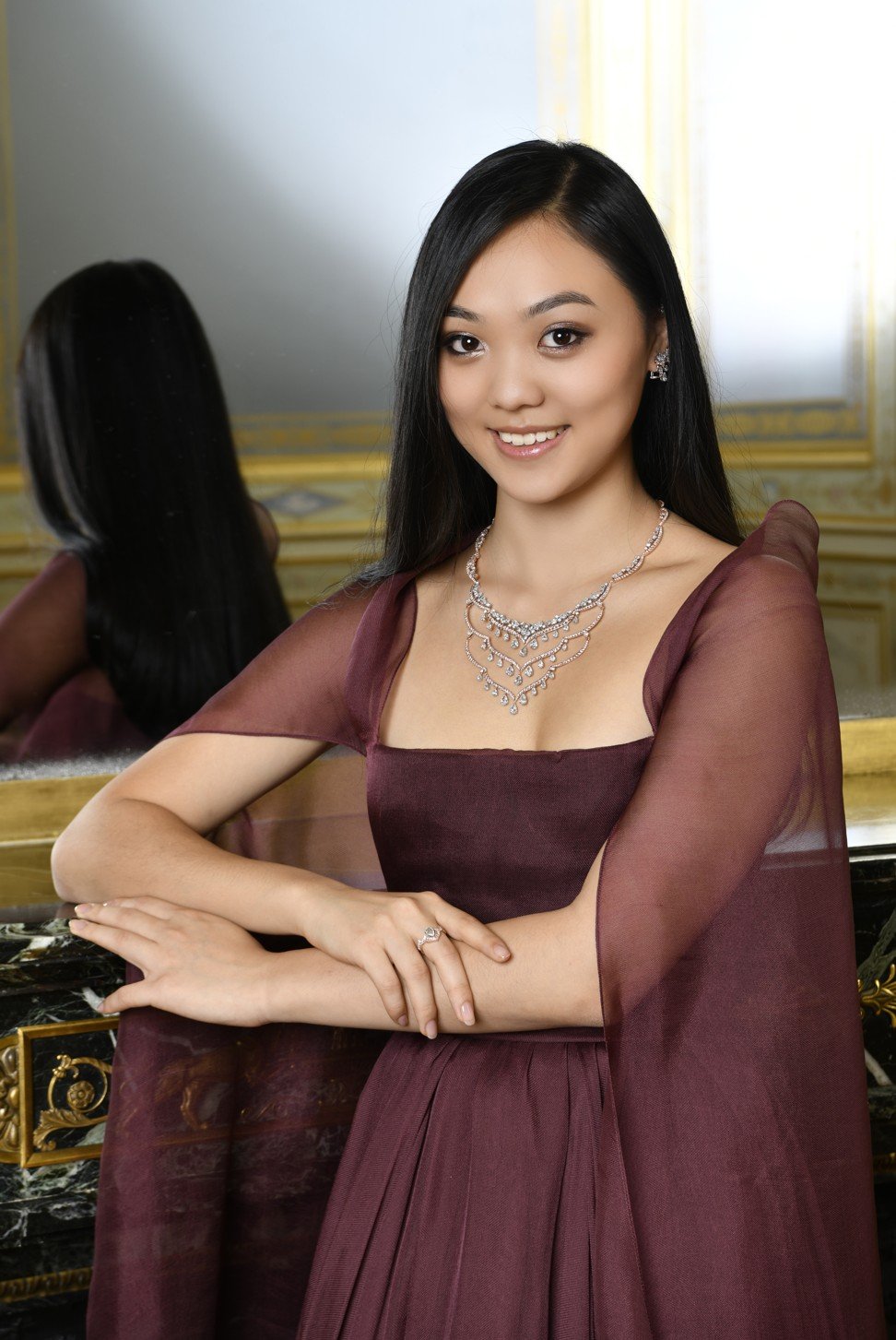 "I thought about how much good we can do collectively," she said. "And then there was the idea of meeting other girls from around the world, of girls supporting girls. It felt special."
Mehta, whose family has been in the diamond business for four generations, was entrusted with creating precious jewellery sets for the 20 young debs that would work with their couture gowns. He had brought to Paris some US$10 million worth of gems, which were being shown in a heavily guarded hotel suite.
Partnering with Le Bal, as he soon discovered, is a big deal; past jewellery partners of the event have included Mikimoto and Chaumet.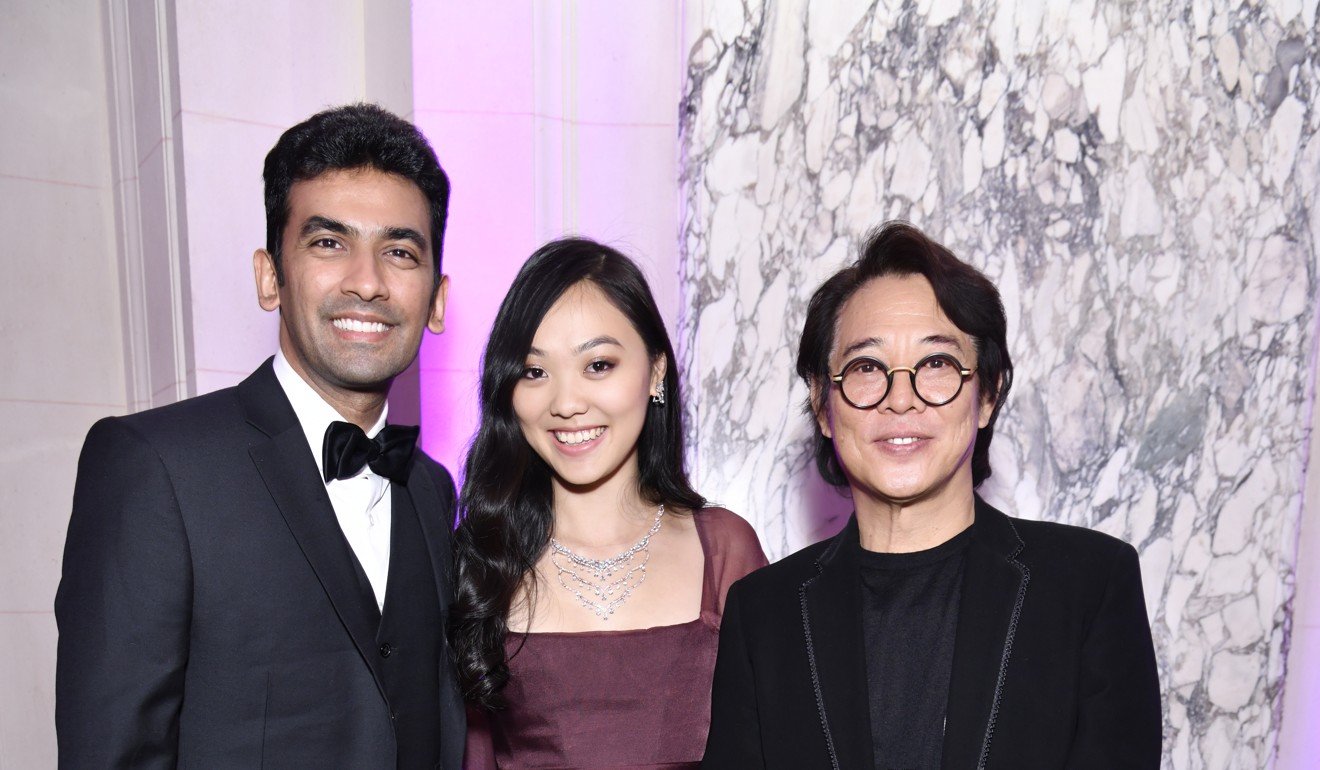 Mehta's great-grandfather imported diamonds from Antwerp in the 1920s, and since then his family has been involved in diamond cutting and wholesaling. In 2017, Mehta launched the Harakh brand, an appropriately high-end collection that is presently sold in a few boutiques in Palm Desert, California and Greenwich, Connecticut.
"It came naturally to me," said Mehta. "I felt there was a niche at the top end of the market, and a desire for collectors to have exceptional pieces."
He had to start designing the pieces for the debutantes based on phone conversations with them. In Li's case, he set out to create a necklace, earrings and ring using diamonds in various shades of pink in a mix of rose- and pear-shaped cuts, to go with her Bordeaux-coloured silk chiffon Dior gown. Its square neckline provided the perfect frame for a delicate, yet substantial necklace.
"Harakh was super lovely," said Li. "He actually created jewellery using my life story and things that I believe in, which is what makes it so special and why I'm so happy and honoured to wear it. He's brought a beautiful craftsmanship and meaning into it."
Li was referring to the incident she reckons has defined her life. In 2004, she was with her family in the Maldives when the
Boxing Day Indian Ocean tsunami
hit. She was only four years old, but remembers being scooped up by her father and held on his shoulders while they struggled to reach higher ground.
"I remember that there was water up to my eyes and I thought, 'This is it, I'm going to die.' I was submerged for five or ten seconds. The world was ending and these were going to be my last memories. And then some people grabbed us and lifted us onto a bridge."
The experience, she said, has left a permanent imprint on her.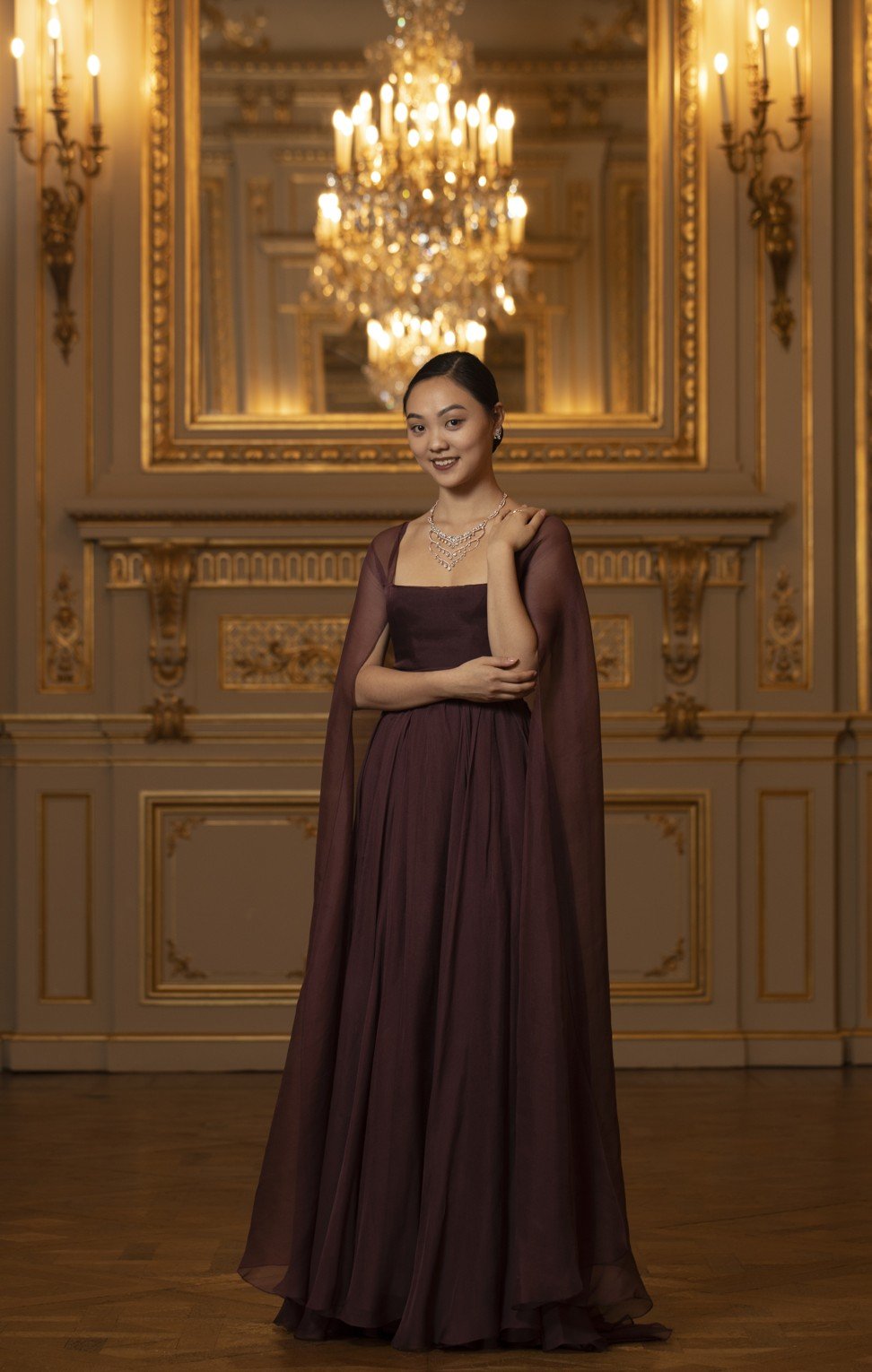 "I am reminded daily of how fortunate we are and how important it is to be of service and give back. Since I was young, my family and I have been involved in disaster relief and working with underprivileged communities. We are always looking for ways to make a contribution.
"Harakh kept that experience in mind not only in how he designed the piece, but in the diamonds he used as well. It was really nice of him to consider that."
As is always the case at Le Bal, the dresses and jewellery the debutantes wear are on loan to them, with their families offered an opportunity to buy them if they'd like. Li concedes that, despite her illustrious upbringing, for now she may not have a lot of opportunities to wear the jewellery and dress again.
"I'm waiting for where life takes me," she said.
She says she wants to look at Le Bal for the opportunity it is. "It's the experience of bringing girls together from so many different countries, and a reminder to think about what they stand for and hope to bring to the world.
"To me, this process is to get us out of our comfort zone, and I think that's something that all girls can benefit from," she said.
This article appeared in the South China Morning Post print edition as: Belles, baubles and a ball –confessions of a debutante