Fashion
Get more with myNEWS
A personalised news feed of stories that matter to you
Learn more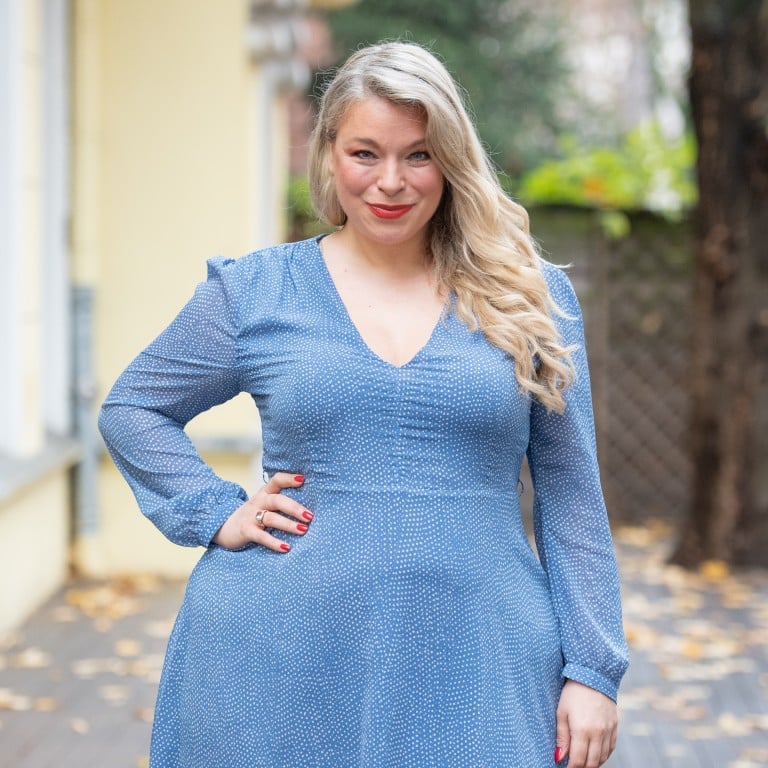 These plus size fashion influencers on Instagram are taking a positive look at their bodies – and changing how society thinks, too
Plus-size influencers in Germany are challenging the stereotype that only thin people can sell clothes
Model Caterina Pogorzelski believes society is becoming more accepting of fat bodies, but the fashion industry still has some catching up to do
Tall, thin, no blemishes, physically perfect: the women featured in most clothing catalogues and ads for fashion brands are a far cry from the reality of how most women look.
But things are starting to change, thanks in large part to the internet and social media. Now, it's not uncommon to see women and men with all sorts of body types making money as models and bloggers.
"Plus-size influencers" especially are questioning the fashion-world notion that thin people are the only ones who can sell clothes.
A search on Instagram under the hashtag #plussize brings up millions of images of women who run on the curvier side. One of these is Berlin-based blogger Caterina Pogorzelski.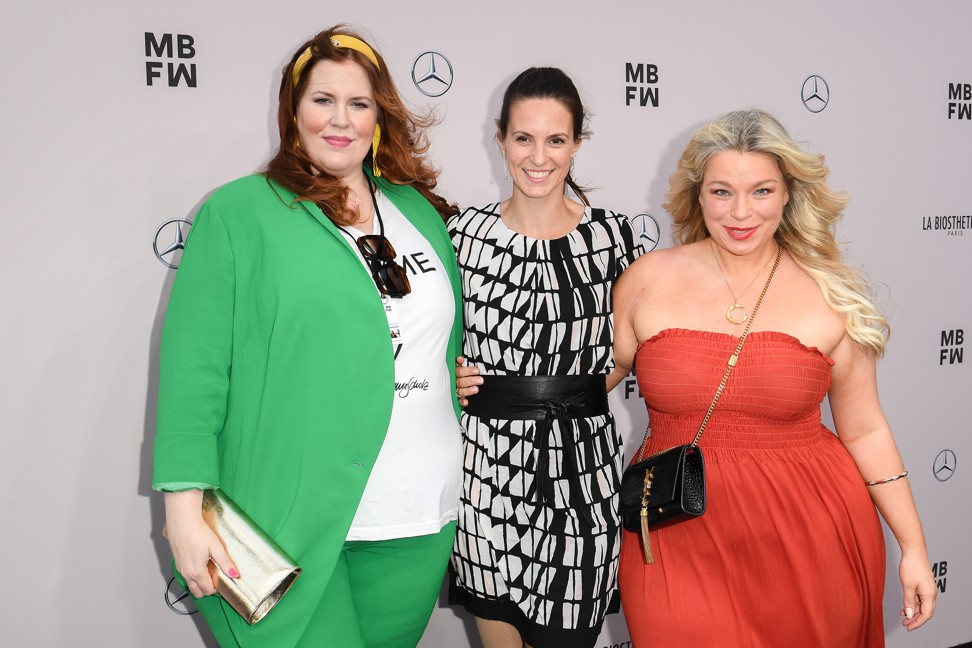 With a blog called Megabambi, a podcast and Instagram account, 38-year-old Pogorzelski has built an entire brand from talking about her life as a
plus-size woman
and posting images of herself in various outfits.
The most annoying cliché, she says, is that many people assume "every fat person eats chocolate all day, doesn't do any exercise and doesn't know how to eat healthily".
Pogorzelski has no problem with calling herself fat – "That's what I am, after all!"
But she is still in the minority in the German-speaking world, where only a handful of women are so outspoken about being plus-size. When she was growing up, Pogorzelski says, there was only one famous fat woman: a comedian.
She says her mother gave her a strong sense of self-confidence. "I have always been very conspicuous," she says. She was discovered as a model at 20, and later attended acting school.
Pogorzelski believes society is slowly changing and becoming more accepting of fat bodies. For example, TV channels are now more likely to show her whole body on screen, and she is more often asked to give on-air styling advice that doesn't just apply to fat people.
Part of Pogorzelski's brand is to accept oneself and one's body. "Stand in front of the mirror. Look at yourself. Be honest with yourself. Find the parts of your body that you like, and then start with that. Find clothing that accentuates that part," she advises.
The fashion industry, she believes, has some catching up to do: "Of course there's clothing in larger sizes, but not enough." Most items are either too cheap or too expensive, she says – the mid-range is lacking.
It's not that fashion labels haven't noticed the demand. But definitions of "plus-size" vary among manufacturers.
German e-commerce company Otto has a blog called "Soulfully" that's aimed at
plus-size shoppers
. It publishes articles such as hairstyle tips for rounder faces and advice on winter jackets for XXL sizes, as well as pieces on psychological topics such as how to feel more accepted.
Doerte Lehne, head of the blog team, says the idea is to let the community speak. "These women don't want to be a special target group," she says. Through digitalisation, they have a chance to become visible and "the image of what a woman looks like has changed as a result".
But with more visibility online come more trolls from the internet's bottom layers. Obesity is a problem and not an achievement, argued a recent article from the opinion pages of national newspaper Die Welt.
Plus-size model Charlotte Kuhrt hit back in an interview with the blog "This is Jane Wayne" that she didn't know any plus-size models who were telling people that they should become fat and unhealthy.
"Simply addressing the issue of health on the basis of appearance is superficial and not thought through," Kuhrt told the blog.
Claus Fleissner is one of the male voices in the plus-size fashion world. "Even when we're fat, we still want to be fashionable," says the 41-year-old social media manager from Frankfurt.
"All bodies have their place," he believes. By taking a positive look at his own body, he's seeing a slow change in how society thinks as well. In that aspect, women have a pioneering role, he says.
His fashion tip? Do what you want and don't listen to advice that forbids you from wearing certain items, such as that horizontal stripes make you look fat.
"I love stripes!" he says.
This article appeared in the South China Morning Post print edition as: How plus-size influencers are expanding the Instagram look